Last updated on August 22nd, 2021 at 05:27 PM
Five Ten l Terrex athlete, Sasha DiGiulian, is one of the world's top rock climbers. The former World Cup champion has accomplished many firsts, including being the first female to redpoint a climb the 5.14d level of difficulty (an impressive feat for any gender).
But perhaps her greatest tick to-date is her recent ascent of "Logical Progression," a notoriously difficult 3,000-foot face in the remote Cascada de Basaseachi National Park, Mexico.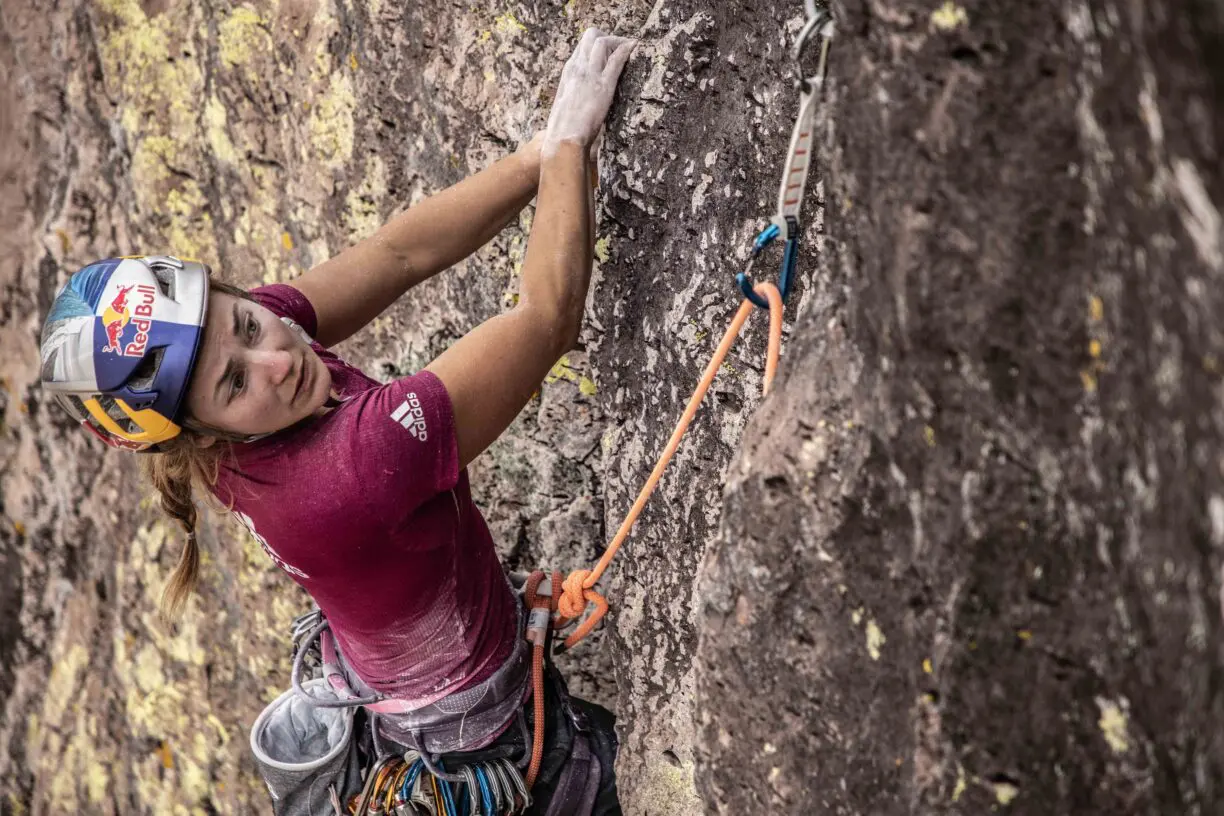 Not only did Sasha become the first woman to do the route with no falls, but the ascent signaled her return to the sport after being sidelined by hip surgeries. 
The rock tower, aptly called "El Gigante," is higher than Yosemite's fabled El Cap and much more remote. It's rumored to be the tallest rock face in North America. And due to political and geological instability any effort to climb the monolith is potentially fraught with peril.  
The region is rift with drug cartels, and the rock is notoriously fragile. On Sasha's first attempt to do the climb, in March of 2020, a ledge gave way, severing a rope and killing one of her teammates, noted base jumper and climber, Nolan Smythe. Sasha vowed to return to El Gigante, but the pandemic and surgeries put the plan on hold for more than a year. 
Sasha and her climbing partner, Vian Charbonneau, spent seven days on the wall. Extreme heat encouraged them to start climbing at dawn, rest mid-afternoon when the rock was too hot to touch, then return to their task at dusk, using headlamps to illuminate their upward progress.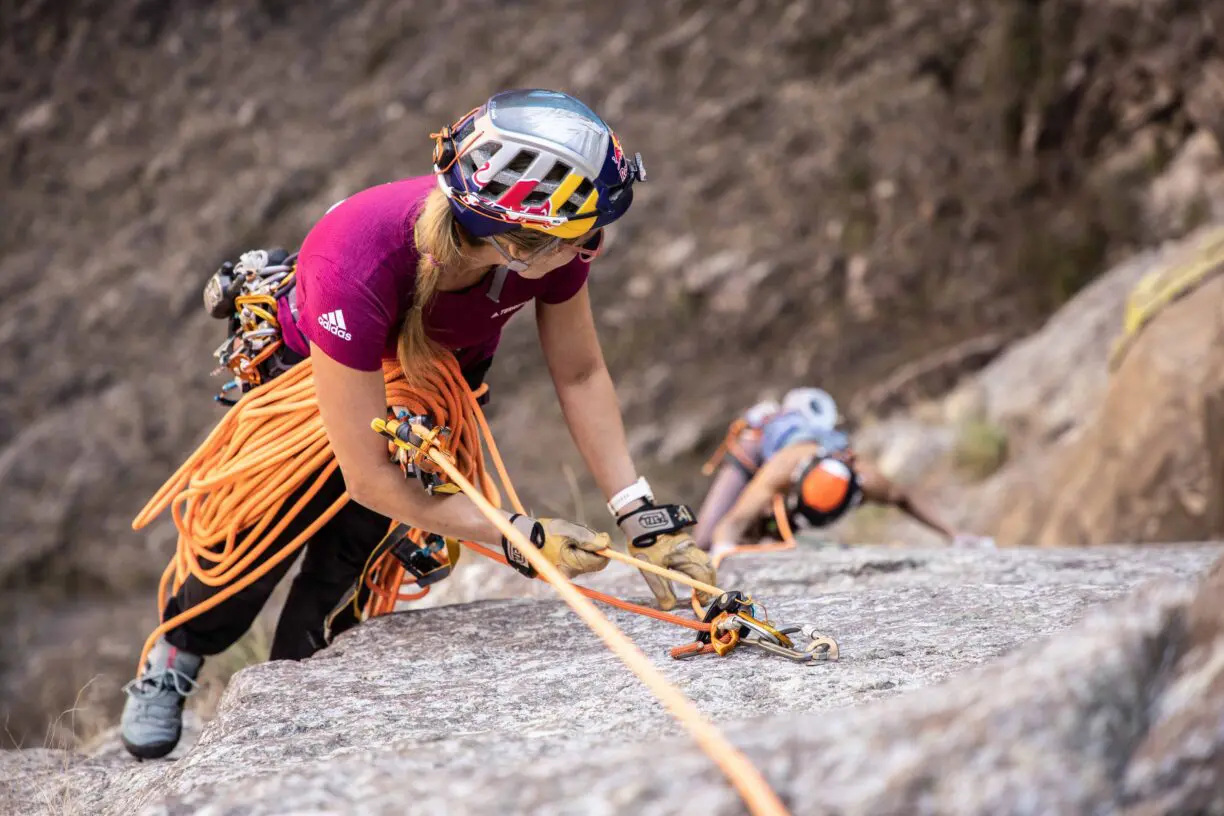 THERE WERE DEFINITELY SOME TENUOUS MOMENTS, SLEEP DEPRIVATION AND SHEER EXHAUSTION. BUT WE SHARED SOME GOOFY LAUGHS AND INSPIRATIONAL MOMENTS. THERE'S SOMETHING MOTIVATING ABOUT CLIMBING A CHALLENGING ROUTE WITH ANOTHER WOMAN.

Sasha Digiulian
Logical Progression not only proved to be a milestone for female climbers everywhere, but also for adidas Five Ten's newest release, the NIAD.  The NIAD climbing shoe (named after the acronym for a one-day ascent of the iconic Nose route on Yosemite's El Cap), revealed its big-wall chops on El Gigante.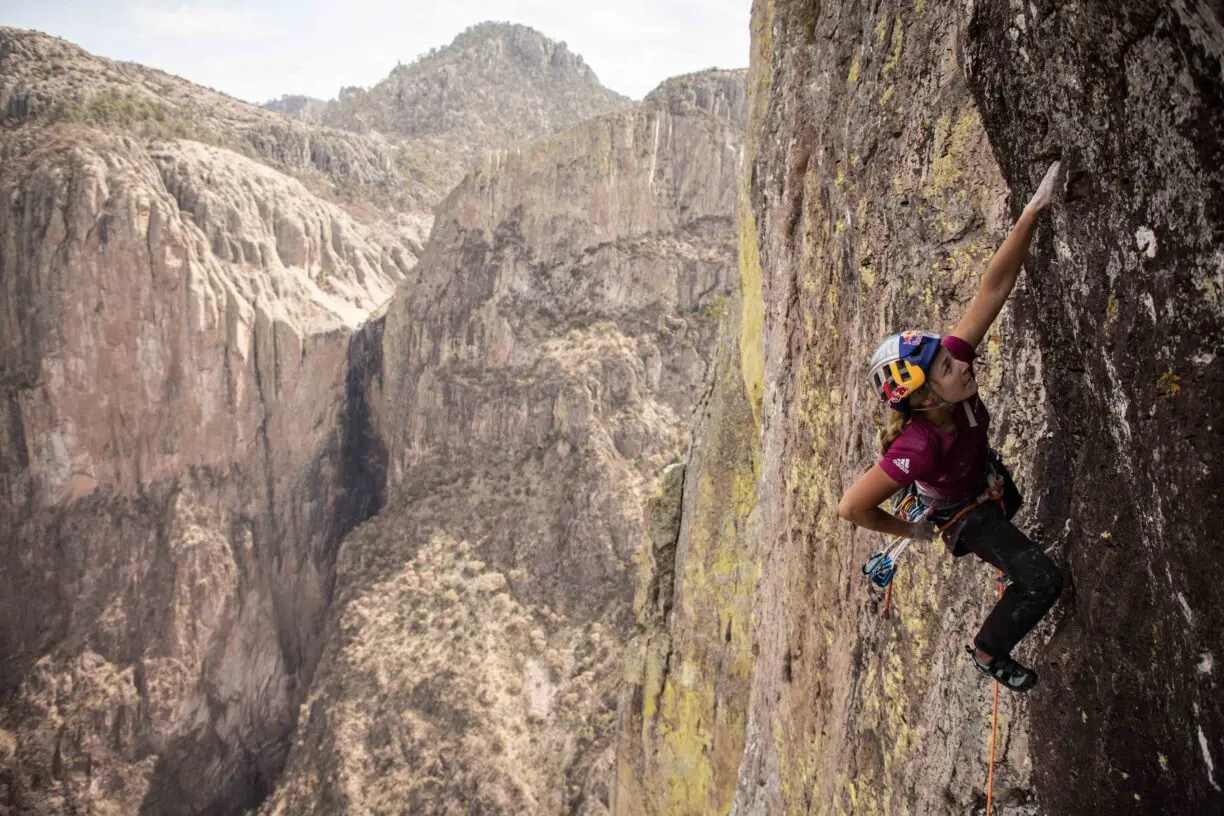 I FOUND THE SHOES INCREDIBLE FOR THE CLIMB. THE NIAD PERFORMED SUPER WELL. THE CLIMBING CONSISTED OF A LOT OF MICRO-CRIMPING ON FRAGILE RHYOLITE SO I NEEDED A REALLY FIRM EDGE POWER, WHICH THE NIAD VCS DELIVERED. AND THE HIGH-FRICTION STEALTH RUBBER SOLES CLUNG TO THE ROCK LIKE FLYPAPER.

Sasha Digiulian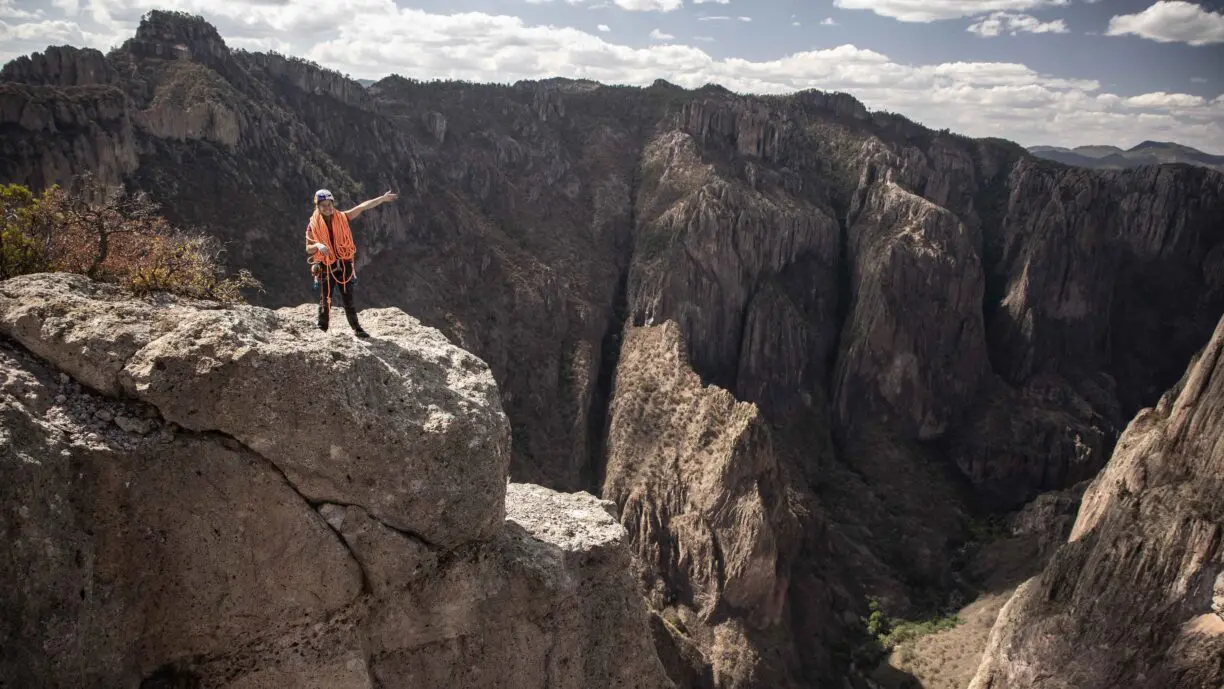 The reimagination of a climbing classic, the adidas Five Ten NIAD, is not only helping elite athletes like Sasha achieve their dreams, but making dreams come true for climbers of all levels of ability. The adidas Five Ten NIAD launched Spring 2021 and is available in Lace-Up, VCS and Moccasym™ models. 
Find out more about adidas Five Ten climbing shoes including the NIAD at adidas.com/climbing