It's race week: you've completed all your training for HYROX, you feel ready and raring to go and primed to put your hard work to the test – but how do you ensure your nutritional choices maximise your performance potential? Fuelling yourself correctly in the immediate run-up to the race, in addition to your training, is integral to making sure all your countless hours in the gym and running the streets don't go to waste.
As HYROX is an endurance event, it is essential your body is hydrated and topped up with carbohydrates to ensure you feel your best from the start all the way through to stepping over the finish line.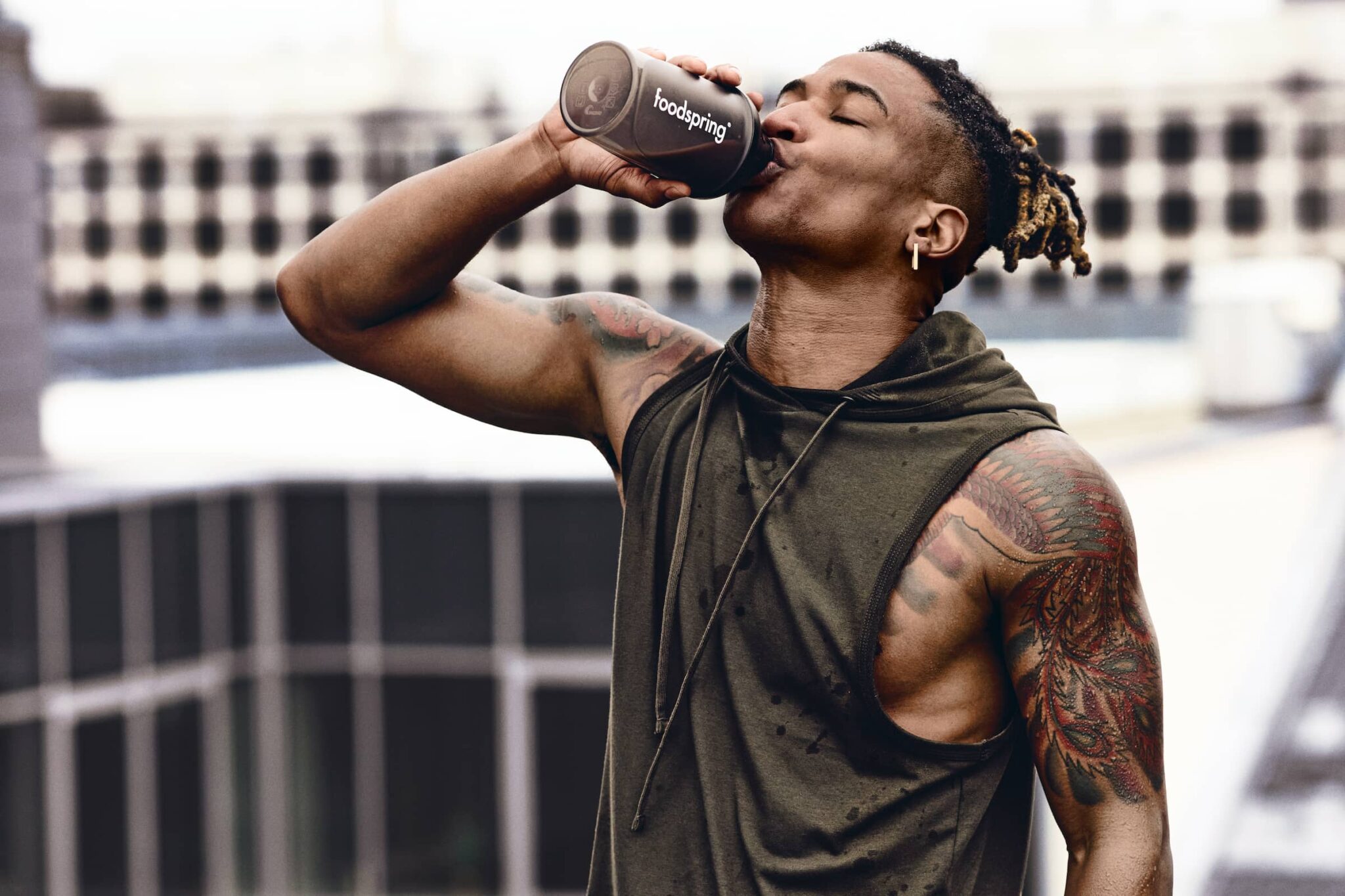 As the Official European Nutrition Partner for HYROX, foodspring have provided performance nutritionist-approved top tips to get you to the end in the fastest time possible.
RACE WEEK
Drip feed calories and carbohydrates over the week and don't follow the urban myth of simply eating a massive bowl of pasta the night before
As you will likely be travelling on race day, prepare and plan your food so you have everything you need and don't have to rely on buying something out which doesn't tick all the nutrition boxes
RACE DAY
Practice your meals and snacks before competition day and only use something you've tried before
Have your usual breakfast
Have a set plan of what you are going to eat and when in relation to your race time
Hydrate early and stay hydrated throughout the course of the day. You could easily overheat during the event and will also need to manage your hydration after the race to replenish all the minerals you have lost
Carbohydrates are essential; consume them before, during and after the event
Use liquid as well as solid nutrition as the latter can sometimes sit better in your stomach when exercising, particularly during a long event
WHAT TO EAT PRE-WORKOUT
15-20 minutes before your start time you should have your final portion of carbohydrates as well as foodspring's Energy Aminos to provide you with a last-minute boost.
The Energy Aminos include caffeine to supply the ultimate kick; piperine which increases nutrient absorption as well as boosting brain function; amino acids and BCAAs and Vitamin C, B3 and B12:
Vitamin C contributes to the normal function of the immune system
Vitamin C, B3 and B12 contribute to normal energy-yielding metabolism
Vitamin C and B3 contribute to the reduction of tiredness and fatigue
WHAT TO EAT INTRA-WORKOUT
Competing as an individual

Use a carb gel, small snack or liquid carbs around 30-40 minutes in and every 20-30 minutes thereafter until finished

Competing as a pair

As above – taken around 30-50 minutes in (depending on your predicted finish time)

Competing in a relay

Your segment will be too short to make a difference so make sure you are properly fuelled before the event
WHAT TO HAVE POST-WORKOUT
It is integral to get carbohydrates and protein in within an hour after you've finished to replenish your glycogen stores and provide your body with the amino acids necessary to repair and rebuild muscles, thus aiding recovery and minimising your DOMS (Delayed Onset Muscle Soreness).
Clear Whey
The perfect refreshing protein boost that's easy to stomach after exercising, particularly if you don't fancy the traditional milky whey.
Another essential to take care of your muscles post-race which combines L-glutamine and high-quality BCAAs in a 2:1:1 ratio. L-glutaminel, a vital amino acid; dextrose and maltodextrin provide quickly available carbohydrates all of which replenish your glycogen stores after exercise.
COMPETING IN AN AM HEAT
Upon waking

Hydration tablet in water

0700

Breakfast: peanut butter and banana porridge with cinnamon and greek yoghurt

90 mins before the event

Snack: high-carb snack or liquid carbs

15-20 mins before start

foodspring Energy Aminos and additional carb source

Race time
PM Heat
Upon waking

Hydration tablet in water

0700-0800

Breakfast: peanut butter and banana porridge with cinnamon and greek yoghurt

2-3 hours after breakfast

Snack: high-carb snack or liquid carbs

Lunchtime

Lunch (chicken wrap) or another snack

90 mins before the event

Snack: high-carb snack or liquid carbs

15-20 mins before start

foodspring Energy Aminos and additional carb source

Race time
All products are available at foodspring.co.uk