Last updated on September 3rd, 2022 at 03:23 PM
The amount of time people spend being physically active shows residents of the UK & Ireland are creatures of habit, as post-lockdown fitness resolutions stick fast.
Research from FLORA reveals people are sticking to an average of 46 minutes of exercise per day even now lockdowns have ended, a considerable improvement from the average of 33 minutes that were being spent exercising mid-lockdown in 2020.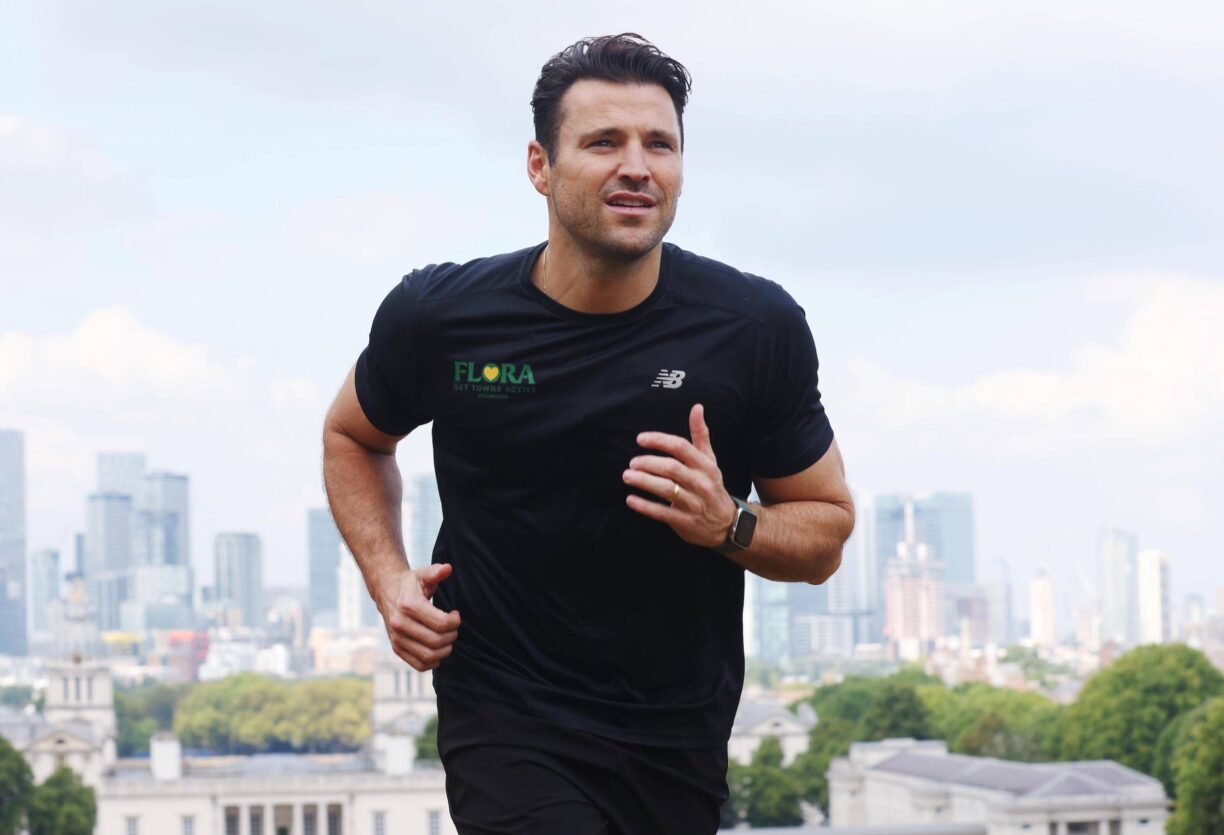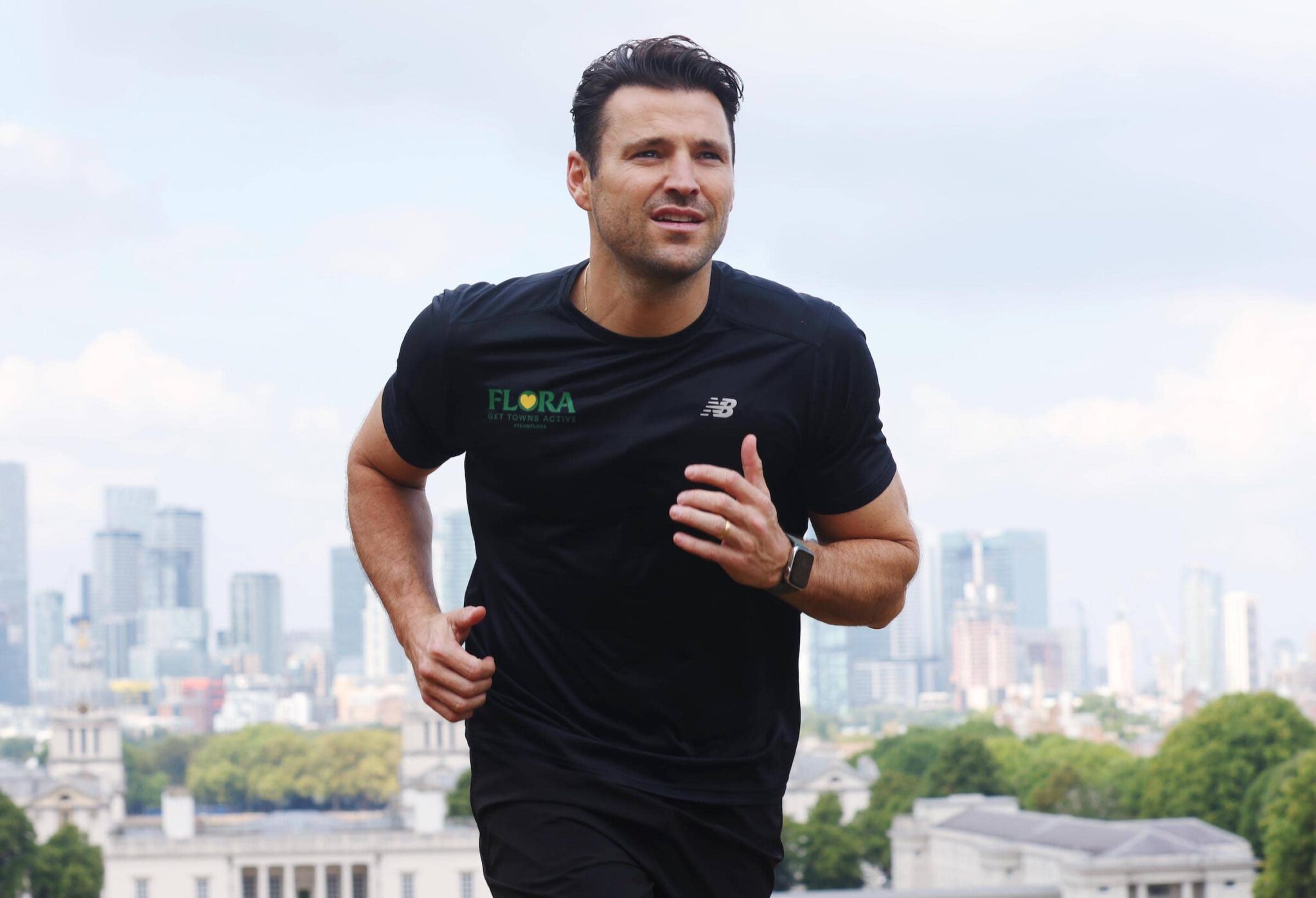 Now in its third year, the findings from FLORA's Annual Active Towns Report 2022 reveal a continuing upward trend in attitudes to health and fitness as the average person exercises four times a week, which is once more a week than recorded in 2020, mid-lockdown. 
Fitness habits across the UK & Ireland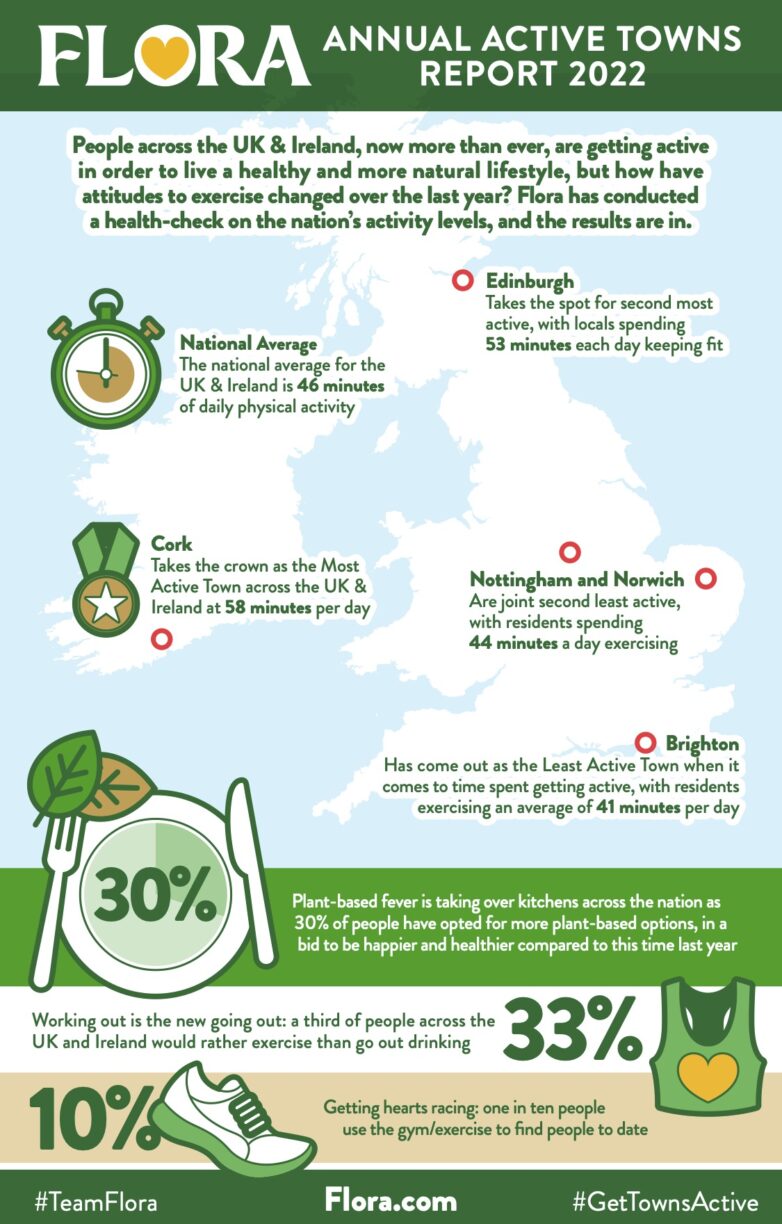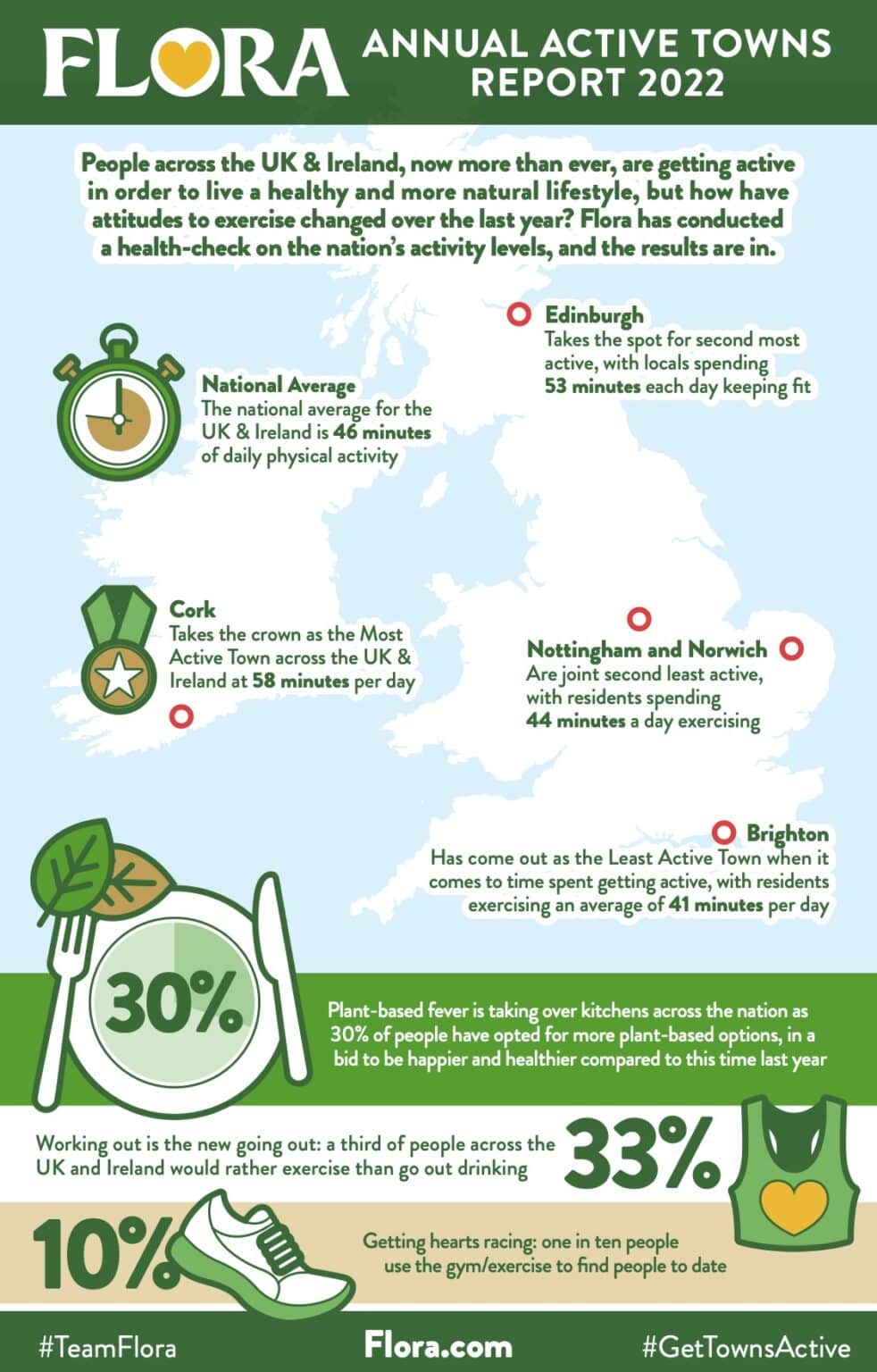 With many across both nations picking up quirky hobbies during the lockdown, data shows unconventional activities are here to stay as over one in ten (14%) of those aged 16-24 continue their obsession with walking football, a sport involving all the usual elements from the traditional sport but with a ban on any running.  
Online circuit training has proved to be a hit with as many as one in ten (10%)16-34-year-olds continuing the habit. Once only for hardcore fitness fans, HIIT and CrossFit classes are rising in popularity, with one in 20 (5%) now turning to them as their workout of choice.
Healthier body, healthier mind 
With conversations about mental health and wellbeing becoming more prominent, it's clear that maintaining a positive emotional state is a key motivation for exercising. Over half (54%) say they keep fit to maintain mental wellbeing rather than to look good, and 59% say eating well helps improve their mental health.
Getting started still a struggle 
Despite encouraging improvements to activity levels, it's clear many are struggling to maintain an exercise regime. More than one in ten (16%) people in the UK & Ireland still avoid daily physical activity or any exercise altogether. Almost a third say exercising doesn't come naturally to them (32%) and over a quarter find they're more time-poor than ever (27%). 
At a time when young people are at the highest risk of weight gain, it is concerning that almost a third (30%) of those aged 16 to 24 don't know what the first step to being more active is. This is 43% higher than the average across the UK & Ireland where just 21% are unsure of how to kick-start their fitness journey.   
Dietary habits across the UK & Ireland  
It's not just people's fitness levels that are evolving, diets across the UK & Ireland are evolving too. In the past year many say they've made healthier food choices (47%), eaten more plant-based options (30%), reduced meat intake (32%) and are cooking from scratch more frequently (44%). Latest diet fads have also led more than a quarter (26%) of people to cut out certain food groups such as carbohydrates.
Activity levels across towns in the UK & Ireland 
When looking at the average number of minutes people are active per day in different cities and towns across the UK and Ireland, Cork takes the crown as the most active, topping the table at a whopping 58 minutes a day.
Meanwhile, Edinburgh seems to have turned a corner and is now the second most active across both countries (53 minutes per day) – the Scottish capital has one of the largest increases in average active minutes compared to 2021 (+25 minutes).
Another Irish city – Waterford – shares third place with London (both 52 minutes per day).
FLORA MOST AND LEAST ACTIVE TOWNS RANKING
| | | | |
| --- | --- | --- | --- |
| Ranking (most to least) | Location | Average minutes of activity per day (2022) | Average minutes of activity per day (2021) |
| 1  | Cork  | 58  | 32  |
| 2  | Edinburgh  | 53  | 28  |
| =3 | London  | 52  | 47  |
| =3 | Waterford  | 52  | 40  |
| =5  | Glasgow  | 51  | 48  |
| =5  | Newcastle  | 51  | 47  |
| =5 | Plymouth  | 51  | 36  |
| =5  | Southampton  | 51  | 50  |
| 9  | Leeds  | 49  | 44  |
| =10  | Birmingham  | 48  | 38  |
| =10  | Dublin  | 48  | 40  |
| =10  | Manchester  | 48  | 54  |
| =13  | Belfast  | 47  | 36  |
| =13  | Cardiff  | 47  | 36  |
| =13  | Limerick  | 47  | 32  |
| =16  | Bristol  | 46  | 41  |
| =16  | Galway  | 46  | 33  |
| =16  | Liverpool  | 46  | 41  |
| =16  | Sheffield  | 46  | 38  |
| =20  | Norwich  | 44  | 42  |
| =20  | Nottingham  | 44  | N/A  |
| 22  | Brighton  | 41  | 43  |
At the other end of the scale, locals from Brighton have seen a deterioration in their physical activity levels as they drop from an average of 43 minutes to 41 minutes per day.
Paula Radcliffe Brand Ambassador for FLORA's Get Towns Active campaign commented: "I'm so pleased to see positive results from FLORA's Annual Active Towns Report once again as people maintain their post-lockdown activity levels.
"It's great to see a quarter of people across the UK & Ireland focusing on eating more immune-supporting foods, as staying fighting fit is crucial to keeping up an exercise regime.
Eating right really does help with energy and motivation and is the first step towards an active lifestyle. Another easy way to make positive changes into your everyday diet is by swapping out dairy butter for a plant-based spread like FLORA 100% Natural Ingredients, which is lower in saturated fat and rich in Omega 3.  
"There will always be days where motivation is low and it's important to remember to set goals that are achievable whilst giving yourself a break and paying equal attention to your physical and mental health needs.
Whether it's walking the dog just one more block or taking the stairs over the lift, it's all about balance, listening to your body, and taking the natural steps you need towards a healthy lifestyle, which is what FLORA's Get Towns Active campaign is all about." 
John Mulvey, Head of Marketing at FLORA, commented: "FLORA's Annual Active Towns Report provides a crucial temperature check of the nation's health and activity levels to keep us all on track and focused on maintaining a well-balanced diet and an active lifestyle.
"With the report now in its third year, we're really excited to see an upward trend in people taking natural steps towards a more balanced and healthier lifestyle, including spending more time on physical activity and a focus on diet including incorporating plant-based spreads like Flora 100% Natural Ingredients or Flora Lighter into day-to-day life.
"It's also great to see individual towns getting more active, with Edinburgh residents having increased activity to become the second most active town across the UK and Ireland.
"Increasing your personal fitness levels doesn't have to be something you do on your own and it doesn't have to be a marathon; embarking on your natural first steps, making small changes and engaging with a community can help keep you motivated and find the joy in exercising.
That's why FLORA has brought together a group of Get Towns Active 'Activists', some of whom are running the marathon this year and some who are focused on food ideas to help you on your own health journey whether it's your first step or your ten-thousandth."  
For more information on how to join in FLORA's Get Towns Active movement, visit flora.com and follow along with Mark Wright, Paula Radcliffe, and the rest of the FLORA community on Instagram using #TeamFlora #GetTownsActive. You can also follow those from the FLORA community who have chosen to take on this year's TCS London Marathon as their ultimate fitness goal.