Last updated on April 19th, 2023 at 12:10 PM
The new Titleist Players Series stand bags, engineered for dedicated golfers seeking a lightweight stand bag without sacrificing storage or durability, have been redesigned with a hyper-focus on functionality.
Every single pocket of the new Players 4 StaDry™, Players 4 and Players 5 models have been constructed to ensure optimal organization and accessibility, helping make a golfer's favourite walk even more enjoyable.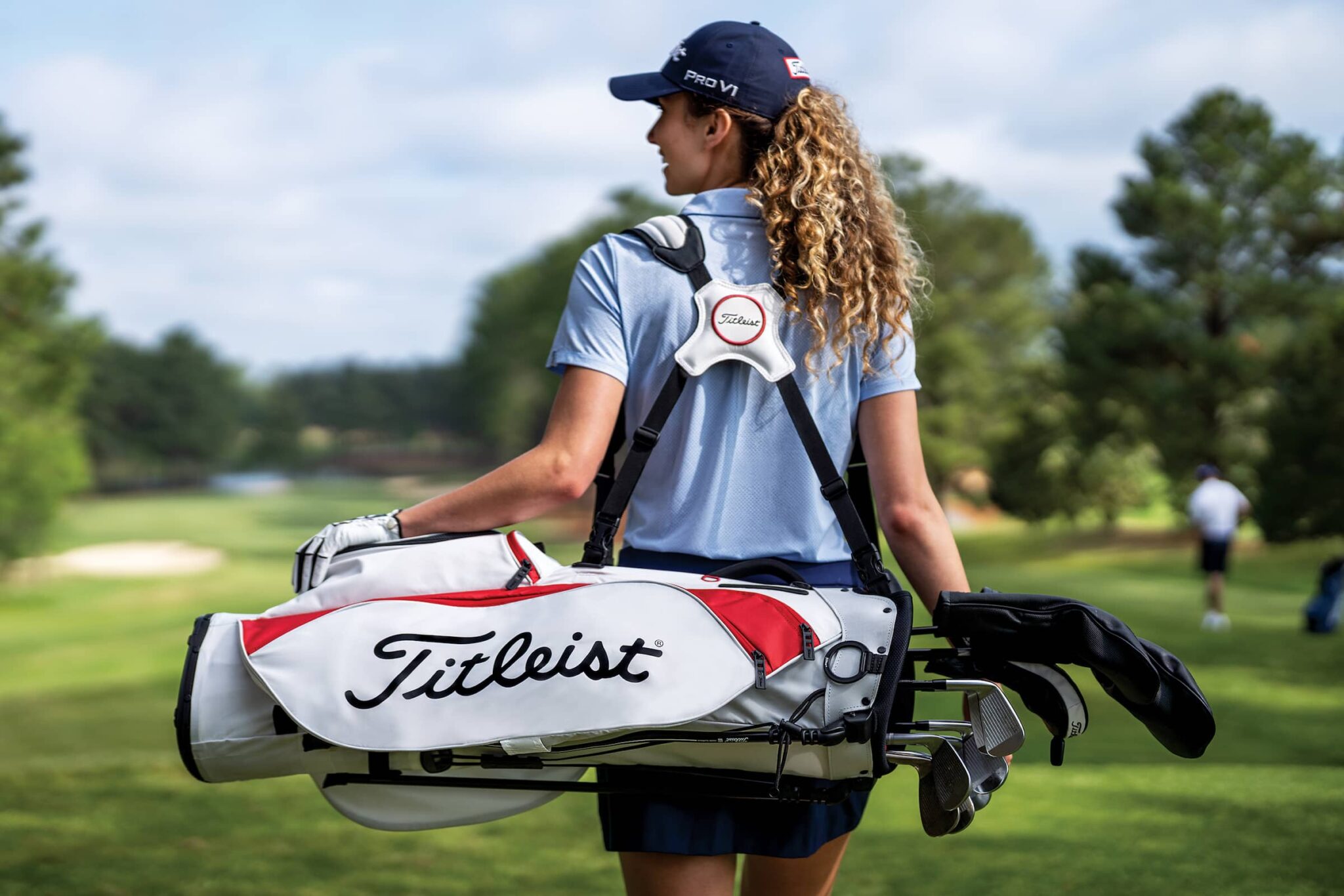 From advanced waterproof performance to premium lightweight constructions and enhanced storage and organization features, the 2023 Players Series family offers stand-bag models to fit every player's needs.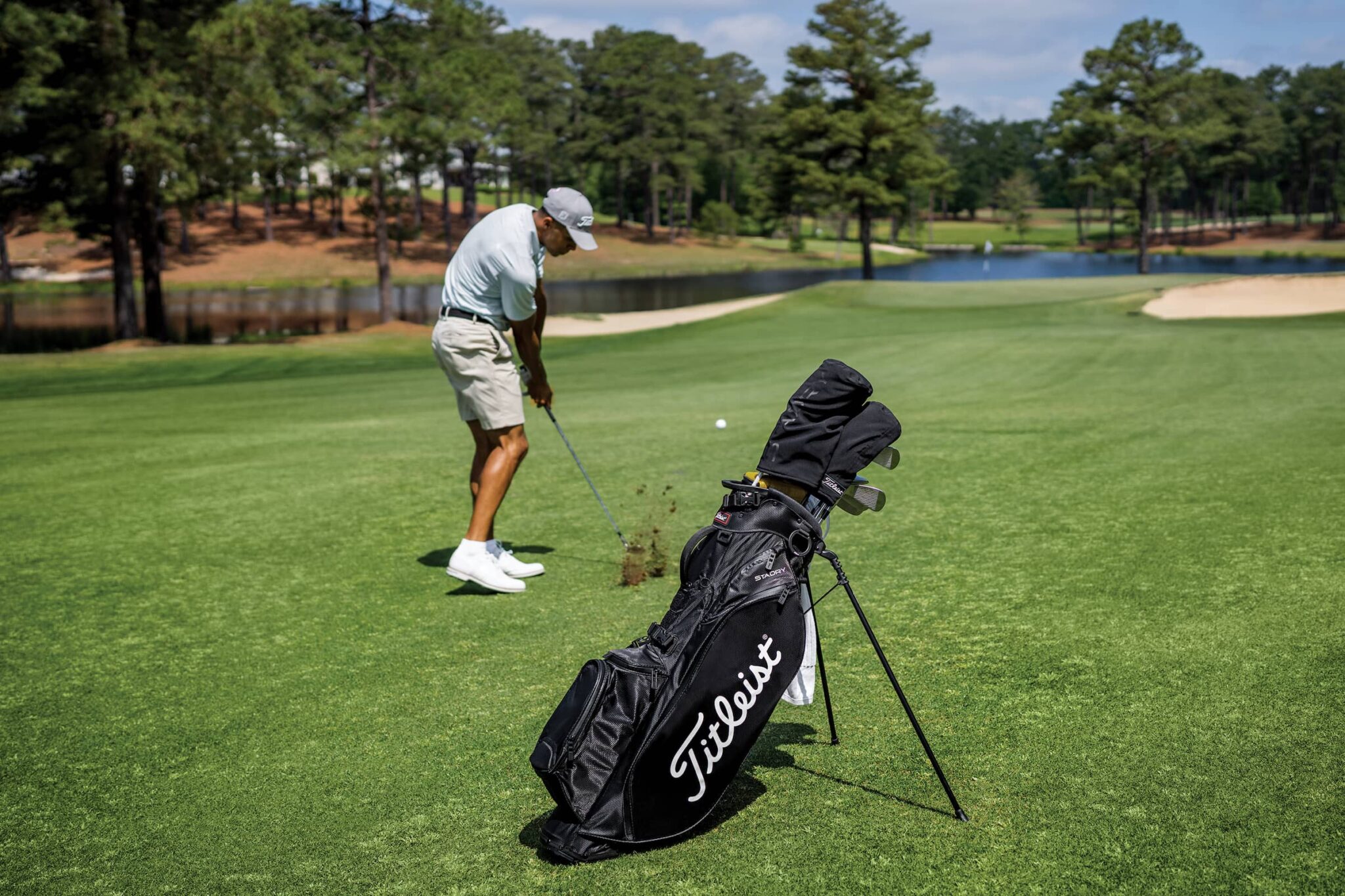 The 2023 Players 4 StaDry, Players 4 and Players 5 stand bags are available now in golf shops worldwide.
Players 4 StaDry™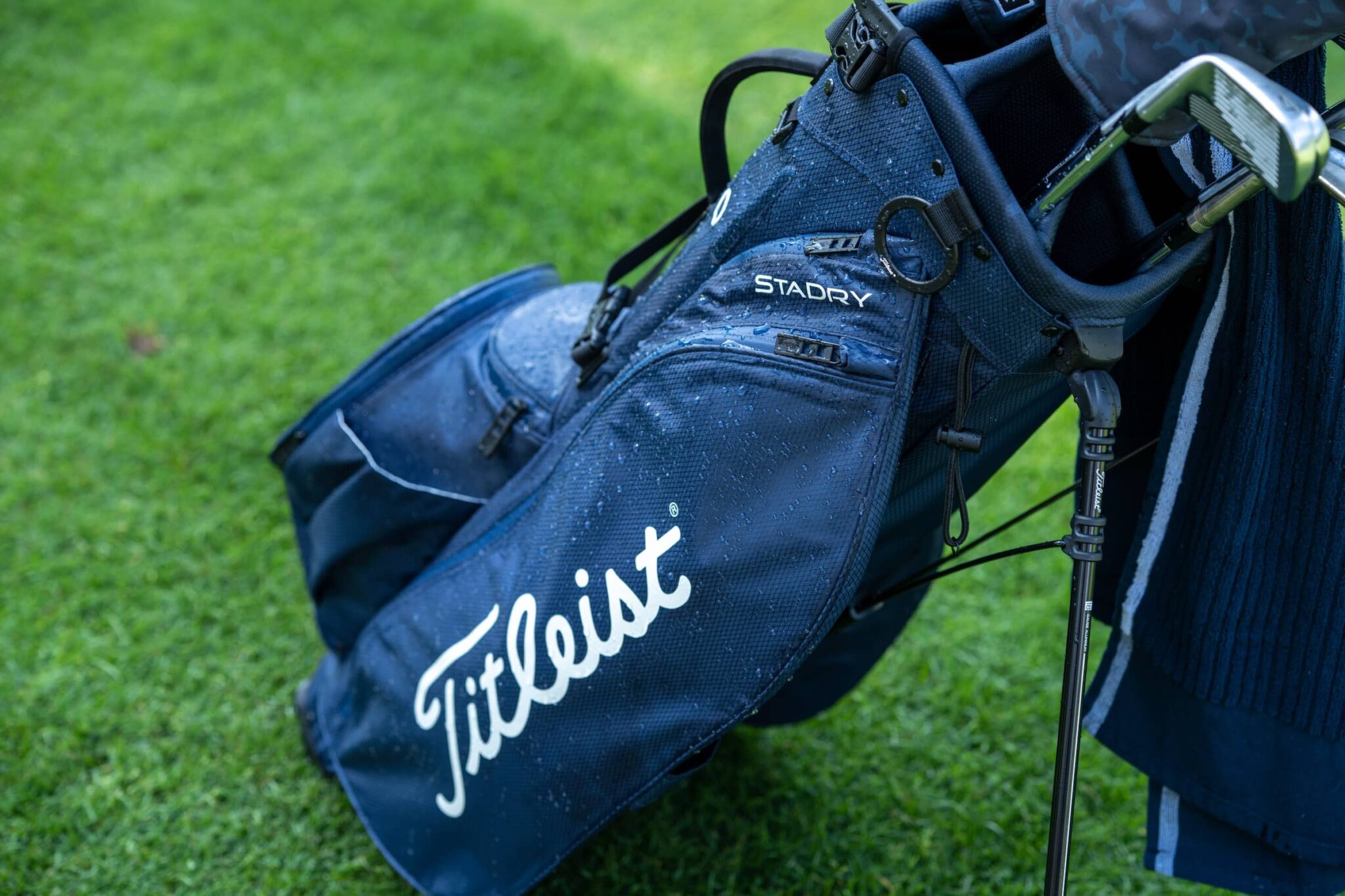 Feature-rich, lightweight, waterproof construction.
The Players 4 StaDry Stand Bag delivers premium waterproof construction and plentiful storage, including a full-length apparel pocket, in a lightweight design at just under 4 pounds. 
NEW Easy access horseshoe style tee pocket
External, lined drink sleeve
Lightweight, low-profile top cuff with full-length dividers
Top Cuff: 4 | Weight (lbs): 3.7 | Pockets: 6 | Strap: Premium Double | Price: $295
Lightweight construction, premium materials
The Players 4 Stand Bag features a lightweight, premium-material construction, a premium double strap and high-grade aluminum legs, making carrying easier and more enjoyable than ever.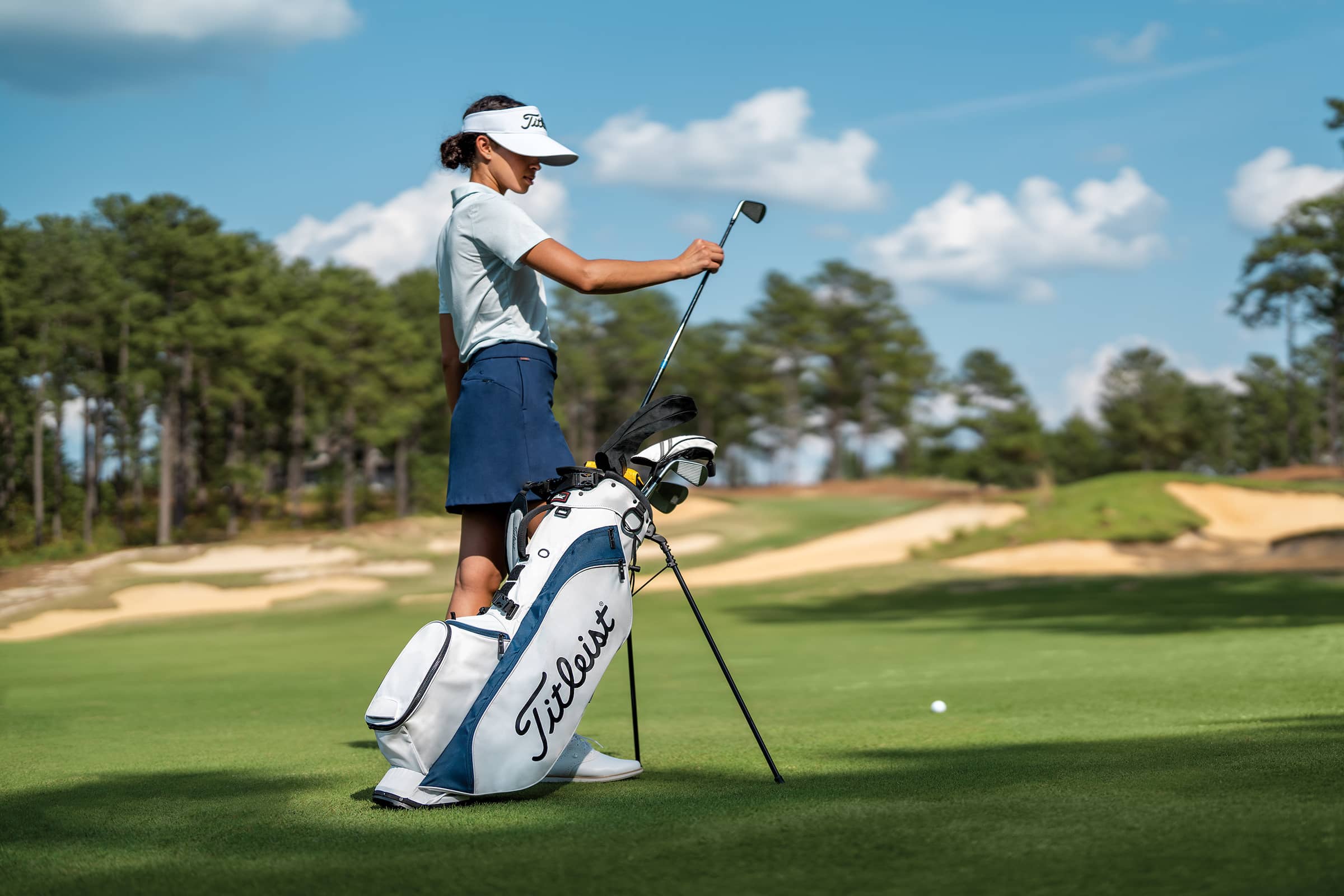 Top Cuff: 4 | Weight (lbs): 3.7 | Pockets: 6 | Strap: Premium Double | Price: $265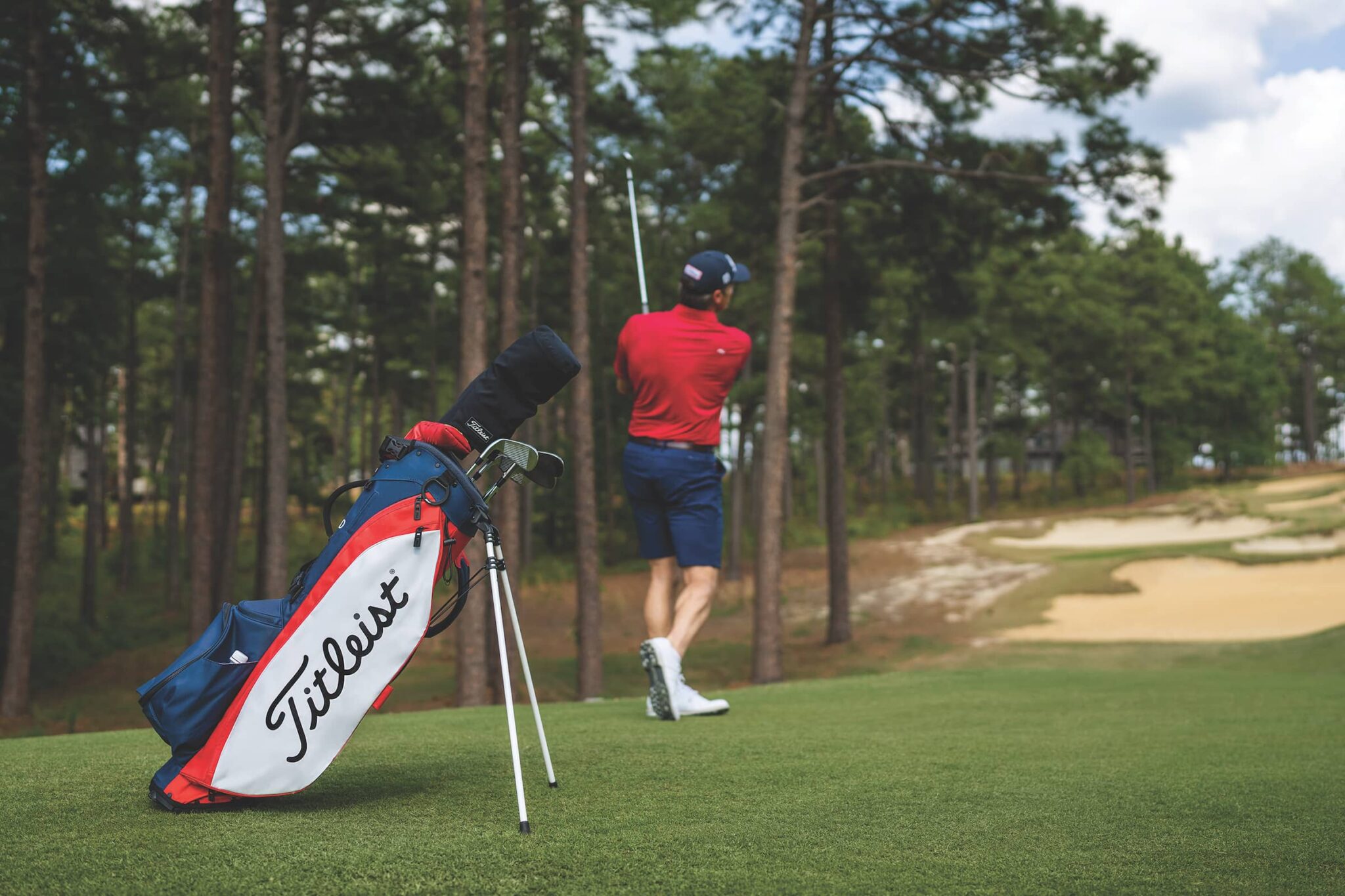 Enhanced accessibility, superior organization
The re-designed Players 5 Stand Bag is optimized for convenience, durability and ease of use to help keep you organized and focused on your game. Larger than the Players 4 model, the Players 5 delivers a versatile design that features abundant storage, a premium double strap and an all-new, 5-way top cuff.
External, lined drink sleeves
NEW High-quality YKK zippers
Velcro glove patches
Top Cuff: 5 | Weight (lbs): 4.3 | Pockets: 7 | Strap: Premium Double | Price: $265
New Players 4 StayDry, Players 4, and Players 5 Stand Bags are now available worldwide. Customization is available on all bag models.