Last updated on April 3rd, 2023 at 12:00 PM
Built For Athletes, a premium fitness brand which specialises in high-quality bags, luggage and accessories for elite and everyday athletes, has announced reigning Fittest Man in the UK, Reggie Fasa as the latest addition to their roster of high-calibre athletes.
The new partnership is a synonymous pairing, with both Built For Athletes and Reggie emerging from the UK CrossFit space over the past few years as two of the leading names within the British scene and now recognised on a global level.
Built For Athletes see their core values reflected in Reggie in his unique journey to becoming the athletic force he is today and his dedication to the sport from day one.
Initially burning the candle at both ends, balancing his CrossFit training with his full-time job as a labourer for his dad's company, Reggie made the switch to full-time athlete after being put on furlough during the pandemic in 2020.
Fast forward 3 years, with a sensational start to the 2023 CrossFit Games season for Reggie, his hard work and graft have paid off, topping both the UK and European leaderboards in the CrossFit Open in February and even finishing in the top 10 worldwide.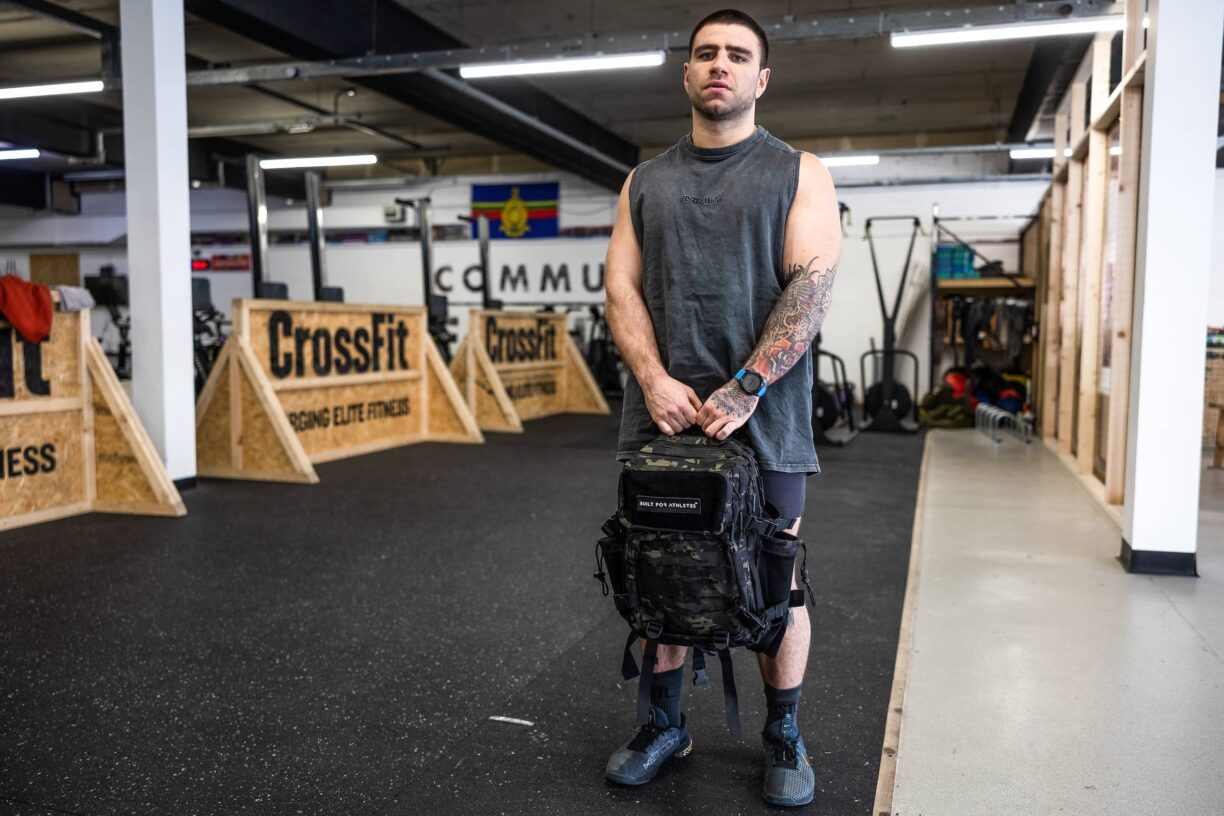 Reggie Fasa, CrossFit Athlete, "The CrossFit season so far has been amazing and I'm now even more excited to be moving forwards with Built For Athletes in my corner.
Training will be going up a notch as I move towards the CrossFit Games Semi-Finals in June, so I'm going to be spending more time at the gym than ever.
My Built For Athletes backpack allows me to bring absolutely everything I need, from all my pre-workout, changes of clothes and equipment, without having to worry whether it will fit."
Reggie's mindset to surpass boundaries, striving for high performance and never settling once a goal is achieved, but raising the bar higher and go again, is an essential trait of Built For Athletes' athletes.
As a brand, they recognise an athlete like Reggie needs to improve performance in every area of their life by finding that extra 1%. Through providing the best in class training backpacks, Built For Athletes has made it their mission to make athletes of all abilities training days easier by carefully curating a product, a result of years of intrinsic research and product testing, so they can fulfil their true potential.
Nick Costello, CEO of Built for Athletes, "We've admired Reggie since he burst onto the CrossFit scene in 2019. His journey to getting where he is today rings so true with everything we as a brand believe in and where we've come from so we couldn't be more thrilled to have him as part of the Built For Athletes team.
Reggie's athleticism is something we're proud to have the rest of our community look up to, with his story proving that hard work and dedication can pay off in achieving your goals, no matter what they are. We can't wait to see what the rest of the season and beyond has in store for him!"