Last updated on July 22nd, 2021 at 02:57 PM
World champion, Rio 2016 silver medal-winning and Tokyo 2020-bound para-powerlifter Ali Jawad, has announced the launch of a new mobile app that aims to revolutionise accessibility across the global fitness community for people living with impairments.
Accessercise becomes the first of its kind worldwide to fill what ParalympicsGB star Jawad describes as a "gaping hole" in the disability fitness market, and will initially be made available in the UK before reaching USA, Canada, Australia, and New Zealand.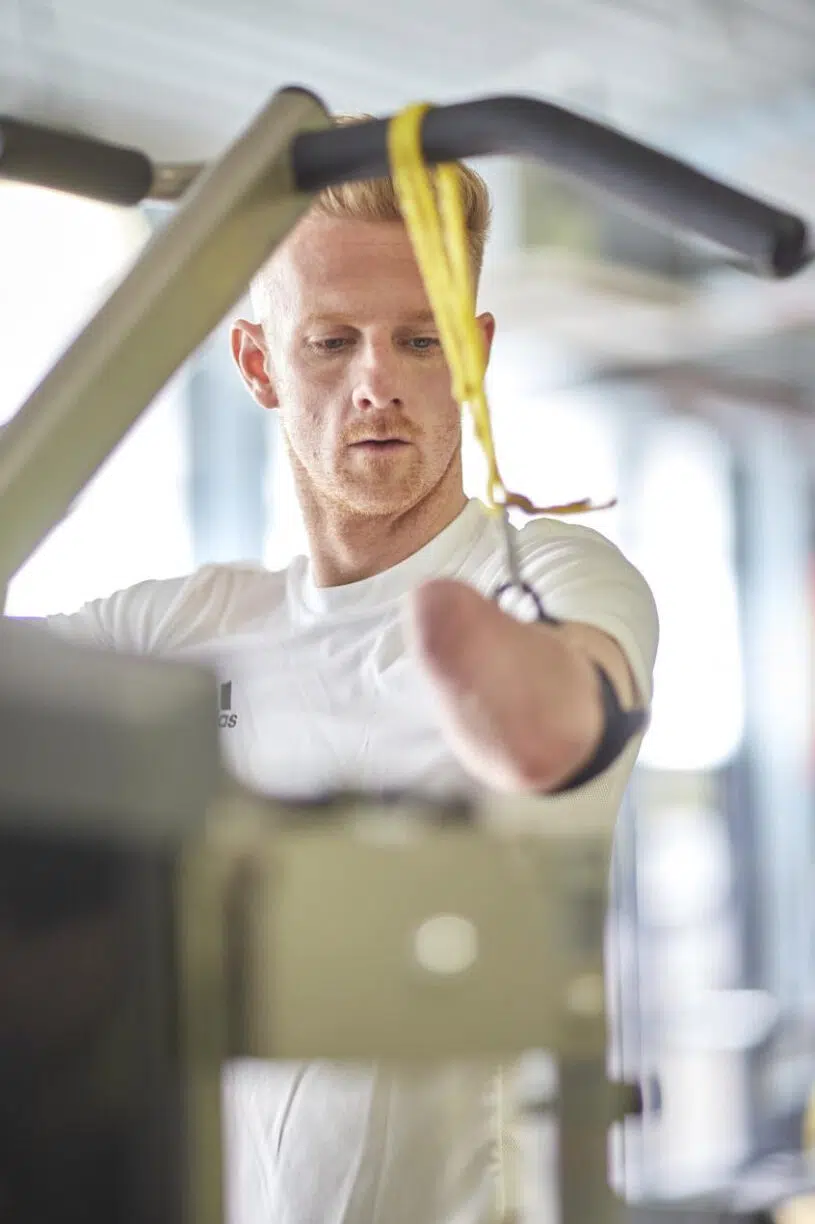 Launched just over a month before the start of the Paralympic Games in Japan, the app will provide a unique exercise library, specifically designed for each impairment and a single hub for people living with impairments to explore and rate accessible sport and exercise facilities in their community, whilst helping to support local fitness services which promote their accessibility credentials.
According to Activity Alliance:
· Only 40% of people with impairments feel that they have ample opportunity to be active
· 90% of people with impairments state that they are underserved in the app market.
· 70% of disabled people are motivated to be active to improve or maintain their physical health.
With a view to increase connectivity across the disabled fitness community, users of the Accessercise app will also gain access to numerous services and functions which, up until now, have not be made fully available in one easy-to-use location.
The app's features include:
· An innovative, unique library of exercise tips and advice for those with impairments
· A social hub to comment on, like, love and share your workouts
· Groups for like-minded individuals to share love and like their workout journey
· A 'Verified Gyms' function that offers an up-to-date directory of exercise facilities rated accessible by the disabled community.
· A calendar to schedule and plan your workouts, set reminders and track your journey.
Ali Jawad, Founder of Accessercise, said: "Up to 15% of the world's population identify themselves as disabled, yet many face barriers when it comes to identifying accessible and welcoming places to exercise.
In a bid to change this, the UK continues to lead the world in making sport and exercise inclusive to everyone, no matter their level – however, it is not enough.
For too long, people with impairments have not been given ample information, knowledge and access in this space.
"With the launch of Accessercise, we aim to revolutionise access to sports and fitness facilities via an inclusive, one-stop-shop for people with impairments that aims to connect them with the fitness community like never before and continue to grow the equality of exercise in the build up to this year's Tokyo 2020 Paralympic Games and beyond.
"We want to help transform the lives of people across all abilities and the only way to achieve that is to put them first, and where possible, work with local governments and fitness services to make information and access more widely available to people living with impairments and to bring about legislation that promotes and encourages greater accessibility to sport and exercise for the disabled community."
To find out more about Accessercise, visit: https://join.accessercise.com/
The app is available to download via both the Apple Store and Google Play.