Last updated on March 28th, 2023 at 07:54 AM
Unequal opportunity for women athletes has led to a landscape in which women's sports are significantly less visible than men's sports.
This limited representation has negatively impacted how young girls view their own future in sports, hindering their path forward. There's hope for a more equitable sports landscape but there's more to do on all levels of the game—from grassroots to the pro level. 
Kelsey Plum struggled to feel confident in her preparation for professional basketball and her ability to navigate it successfully.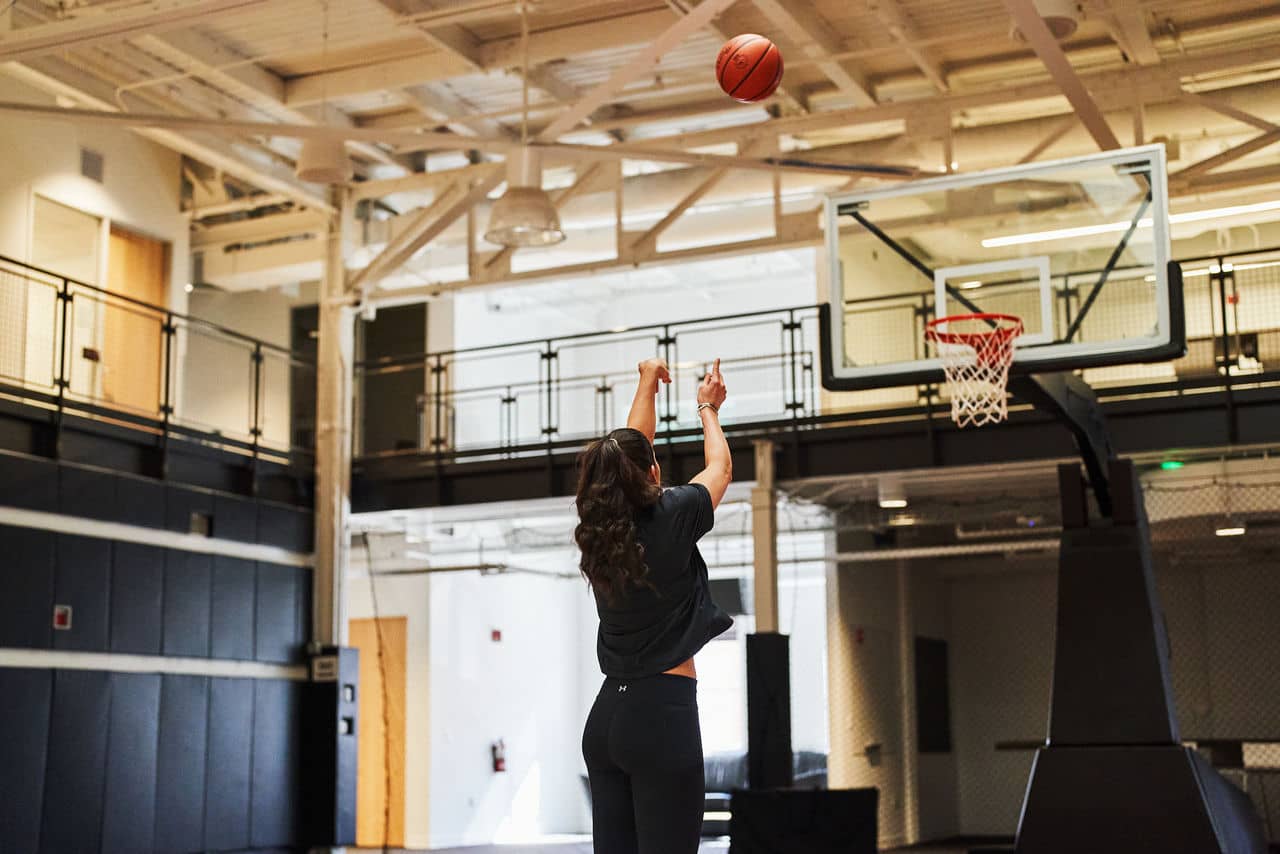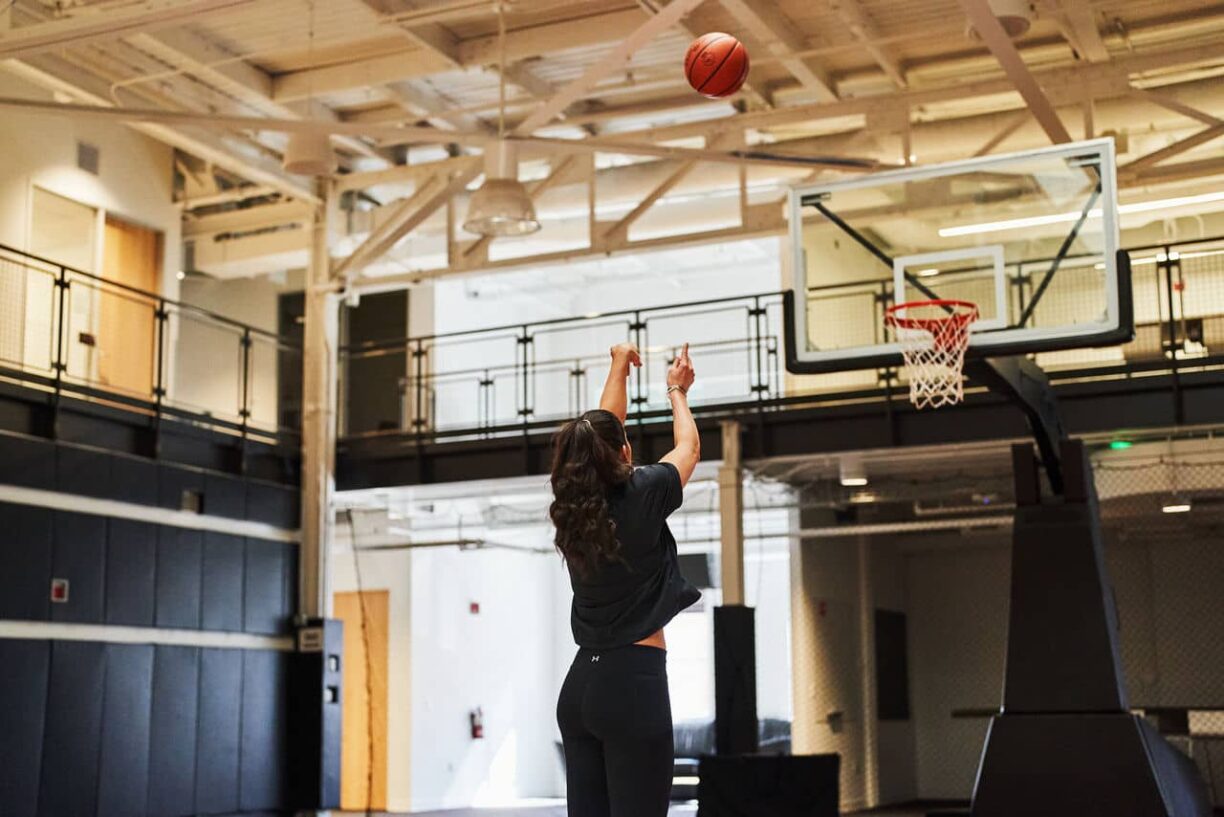 Despite being the #1 overall pick in the 2017 WNBA Draft, she had very little time or resources to help her transition from college ball to the next level.
While she had coaches and family in her corner, her journey was made more challenging without additional support or mentorship.
After months of hard work and dedication with the @UnderArmour team, I'm proud to announce the Kelsey Plum Dawg Class!

I know from personal experience that there's a major gap between the college game and the pro game, and that's something we are determined to address. https://t.co/O03yVXGQyW

— Kelsey Plum (@Kelseyplum10) March 1, 2023
DAWG MENTALITY
To pave the way for young women and show them what a future in sports can look like, Under Armour and Kelsey Plum are launching the inaugural Dawg Class.
Hosted at IMG Academy in April, this mentorship program will help women college athletes navigate the transition to the professional level. 
Inspired by Kelsey's jersey #10, Kelsey will engage on and off the court with nine of the top women's college basketball guards, providing the tools and insights they need to succeed as a first step to increasing equity in sports.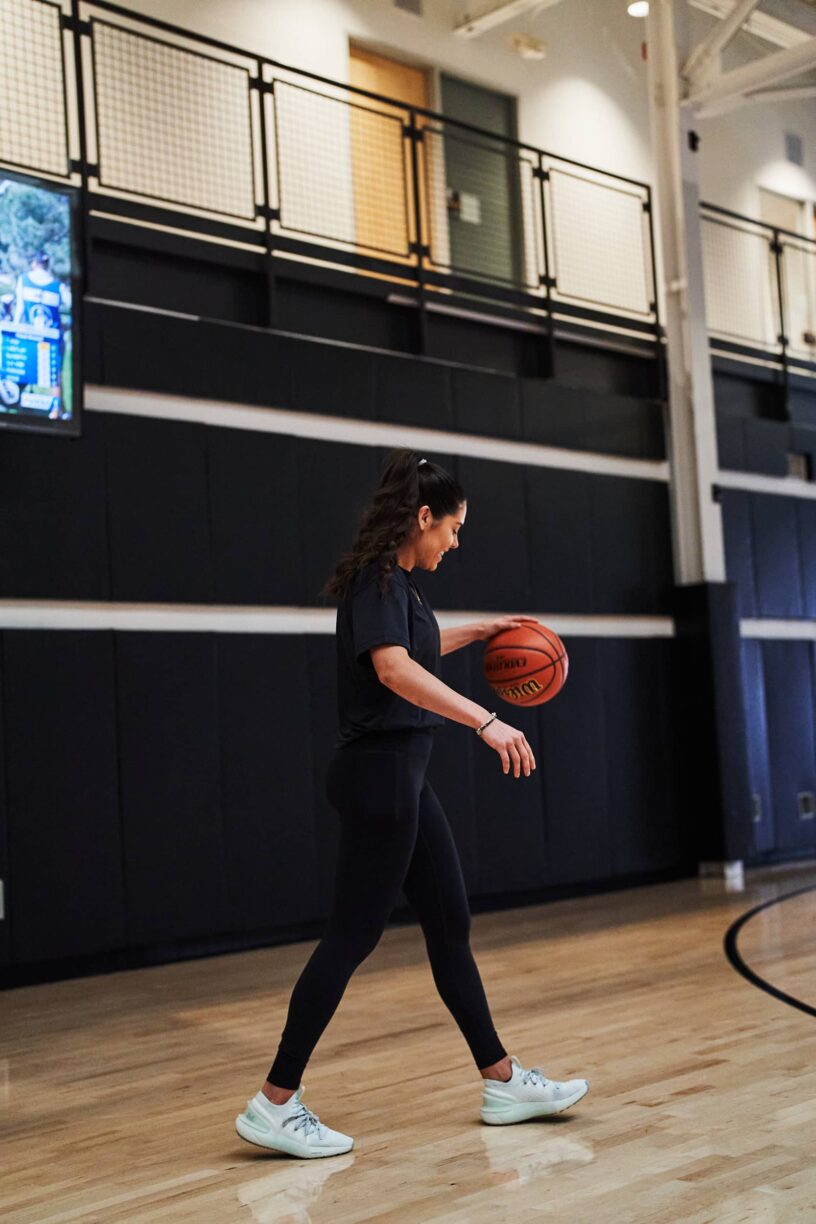 "THE DAWG CLASS WITH UNDER ARMOUR WILL BRIDGE THE GAP BETWEEN COLLEGE AND THE PROFESSIONAL GAME. IT'S DIFFICULT TO JUMP TO THE NEXT LEVEL AND I DIDN'T HAVE ANYONE HELPING ME NAVIGATE THE UNKNOWN. I WANT TO PASS ON THE KNOWLEDGE THAT I'VE GAINED AND THE RESOURCES AVAILABLE TO ME NOW TO YOUNG WOMEN WHO ARE ABOUT TO TAKE THAT NEXT STEP."

Kelsey Plum
Under Armour and Kelsey Plum are here to show future all-stars that having a "dawg mentality" can make all the difference. Someone who has a dawg mentality has that inner fight to never give up or give in when the going gets tough.
By leading with grit, drive, and passion, anyone can become a role model. Kelsey knows the importance of this perspective all too well as someone who didn't have all of the proper resources in place to help her transition from college to pro basketball.
"ANYONE CAN HAVE THIS DAWG MENTALITY. IT'S ABOUT CREATING AN INTERNAL CONFIDENCE AND DRIVE THAT SUSTAINS YOU THROUGH THE GOOD TIMES AND THE BAD. I WANT TO INVITE PEOPLE TO LEARN THIS MENTALITY SO THEY ALWAYS FEEL SUPPORTED, EVEN WHEN THEY'RE FLYING SOLO."

Kelsey Plum
NEXT GEN DAWGS
To play in a top-tier league you need to have talent, but the Dawg Class is more than just running drills and giving motivational talks. Its goal is to ease the transition of playing with the best players in the world.
Too many athletes aren't able to receive the off-court support they need, and UA is working to remedy this inequality for up-and-coming players.
Hearing from those who have already seen success by instilling a dawg mentality will give these young women the foundation they need to not only build a brand for themselves but leave a lasting imprint on the sport at the next level.
"BOTH UNDER ARMOUR AND KELSEY BELIEVE THAT CREATING EQUITY IN SPORT SOMETIMES MEANS DEVELOPING A PATH THAT TODAY MAY NOT EXIST. WE CREATED THE DAWG CLASS ACADEMY BECAUSE IT IS WHAT WOMEN ATHLETES DESERVE. KELSEY'S RESILIENCE AND NEVER-GIVE-UP MENTALITY MAKES HER THE PERFECT ADVOCATE TO CREATE THE WAVES NEEDED FOR CHANGE THAT WILL SPAN GENERATIONS."

Charece Williams Gee, Sr. Director, Americas Sports Marketing at Under Armour
Under Armour and Kelsey Plum are setting a new standard for the next generation of women athletes. Kelsey knows firsthand the kind of grit that going pro requires and hopes to illuminate the path in the Dawg Class.
The first step is always the hardest, but having the road paved for you by your role models makes the journey even more rewarding.