Last updated on July 21st, 2022 at 08:34 PM
Known for her vibrant, fun and colourful DJ performances, Jodie Weston brings something fresh to the world of entertainment, the London based & Manchester born bombshell Weston is making some serious waves in the music world after recently landing her own show 'The Dollhouse' on leading London radio station Flex FM (101.4FM).
The move comes from her DJ'ing at some of London's liveliest hotspots including Mahiki, Embargo Republica and Golden Bee to name a few.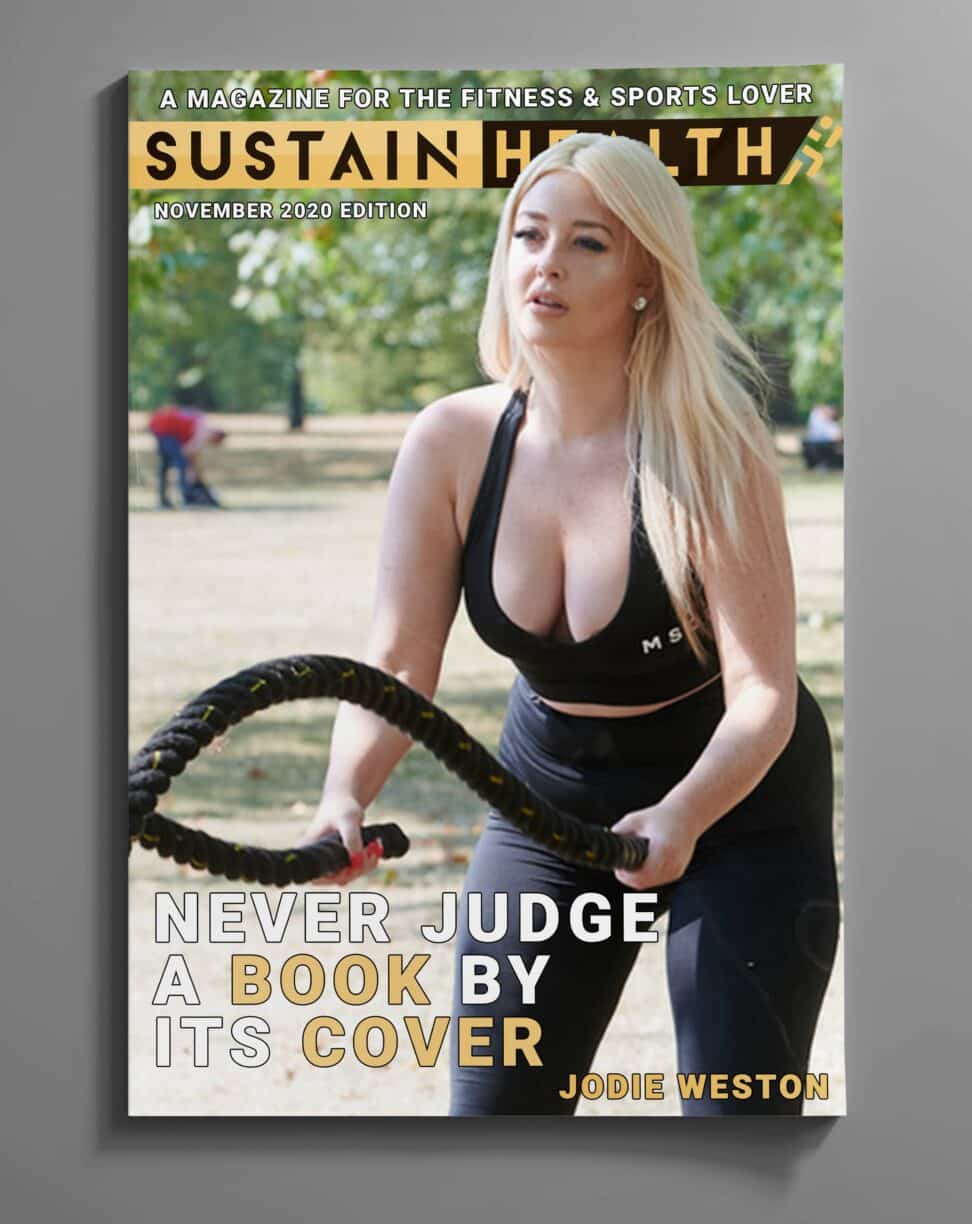 Now the former reality TV star (BBC's Eating with My Ex 2019, MTV's Love Squad 2020 (currently on air) & 100% hotter, currently streaming on Netflix is well and truly on track to take her career to the next level, becoming the celebrity ambassador for top London hair & beauty salon Muse Of London.
Behind the gorgeous face of Jodie is a strong business woman who has overcome anxiety struggles and has been a victim of online trolling and dating disasters.
Jodie wants to make a difference in the world and believes you should 'never judge a book by its cover'.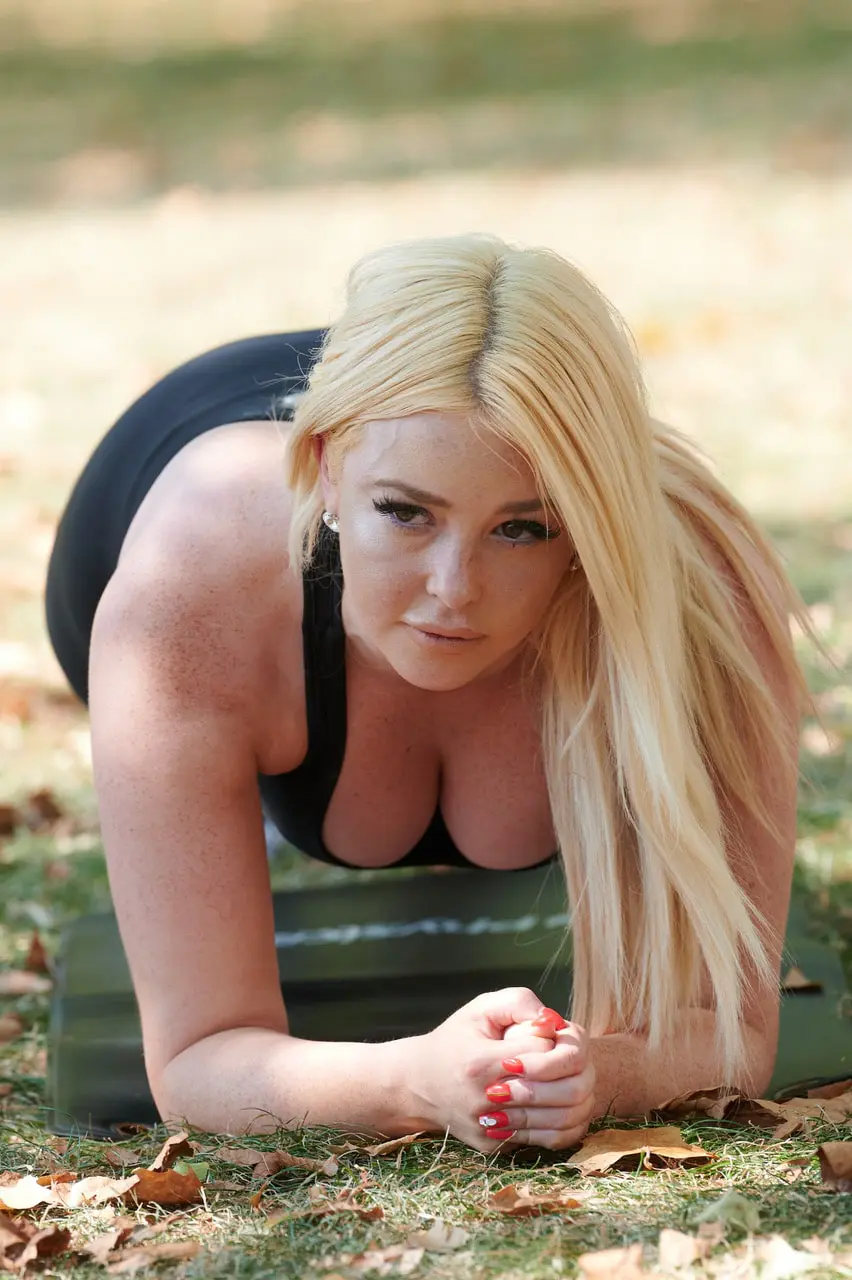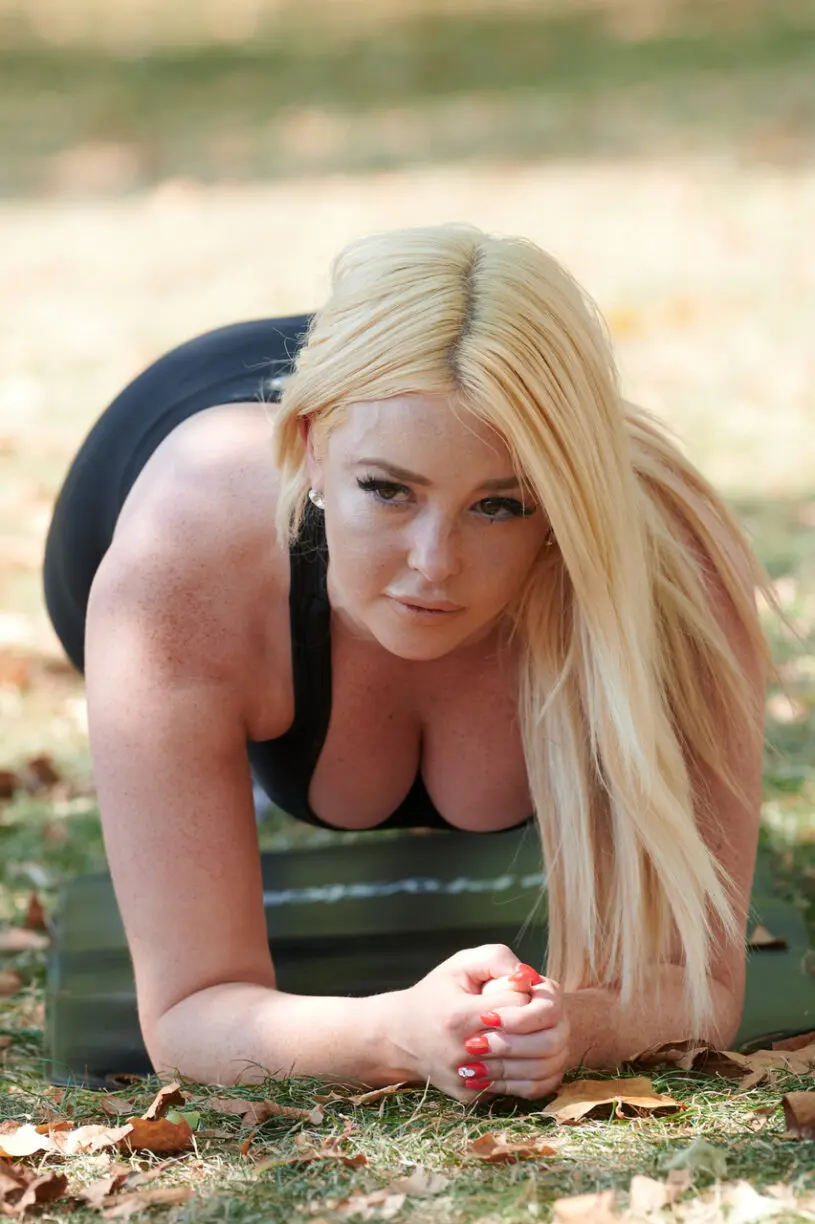 We had a chat with her recently regarding how she is maintaining her busy schedule and high energy performances through her fitness regime.
We've been keeping up to date with your daily fitness regime during lockdown, how often have you been training?
I go to the gym twice weekly and swim once or twice a week. I also walk a minimum of 5 miles because I think it's important to stay active and get fresh air at the same time.
One of the few good things to come out of the pandemic is that I now know my way around loads of parks across London!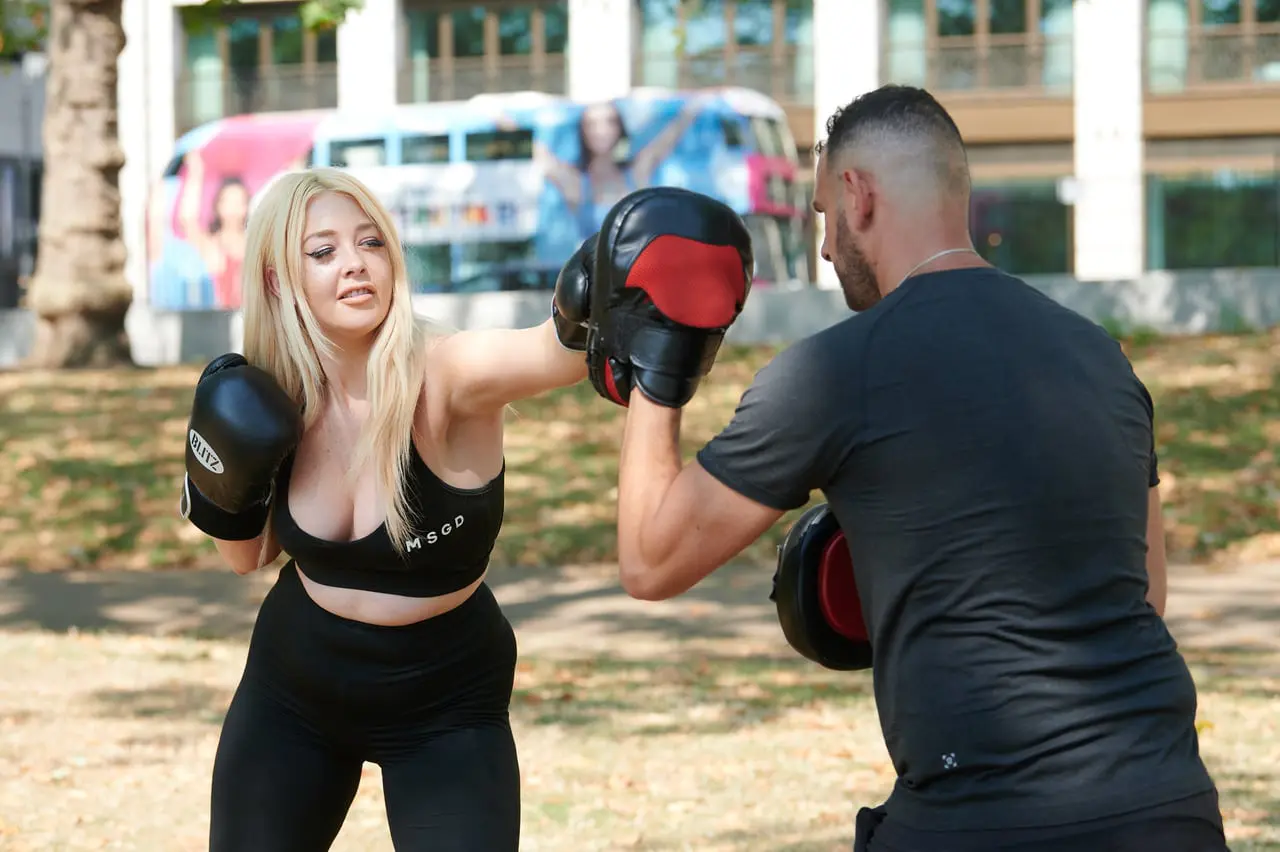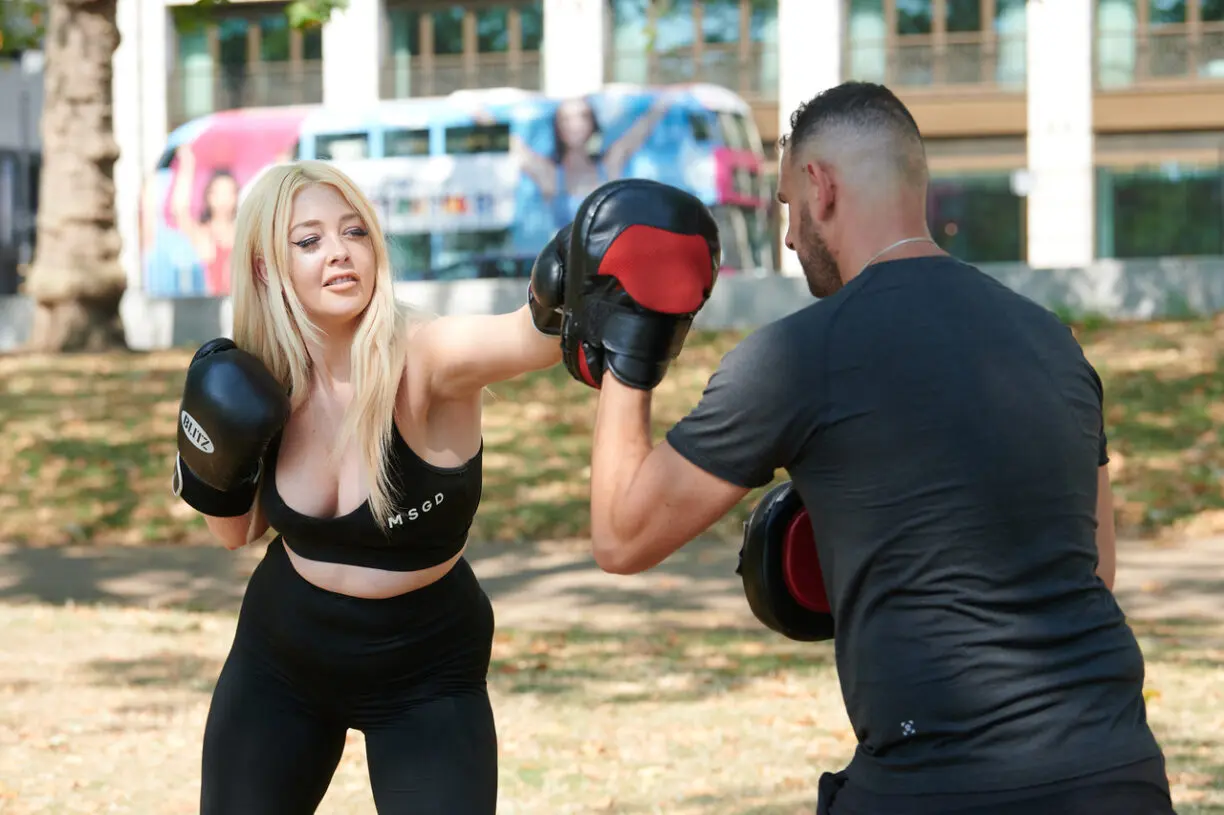 Why has fitness become so important to you?
I think because we're not going to be young forever and need to look after our bodies for our later years!
It's good to look your best on the outside as it helps with how you feel on the inside and your overall body confidence.
And so would you say fitness has helped with your mental health?
Yes definitely, working out releases endorphins that make you feel less stressed and happier within yourself. When I've gone through stressful patches in my life I find it best to use exercise followed by a little relaxation in the jacuzzi and sauna to take my mind off things.
What is your fitness regime like and do you have an exercise/workout you absolutely love?
I swim, go to the gym and during lockdown went for lots of country walks. I love squats to get my booty looking good and cardio exercises like the cross trainer and treadmill.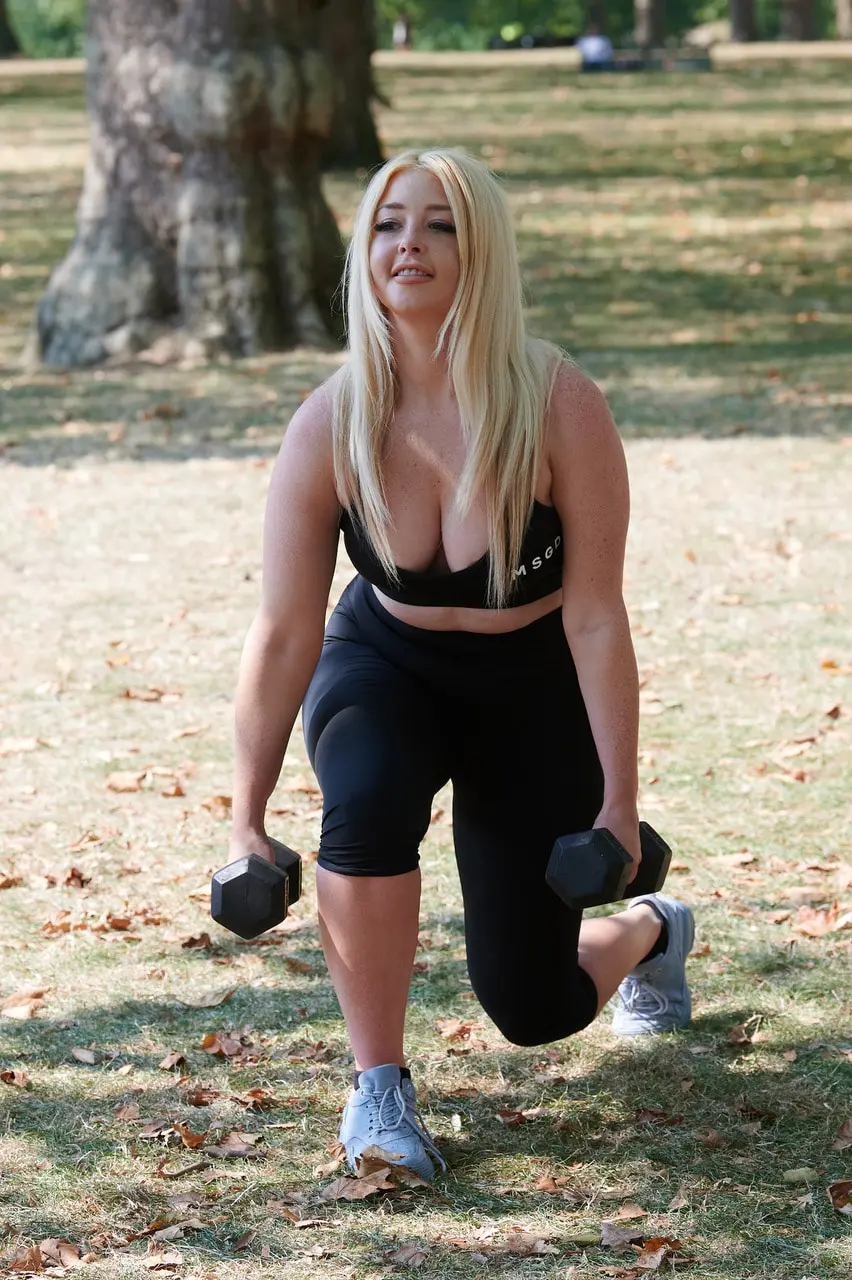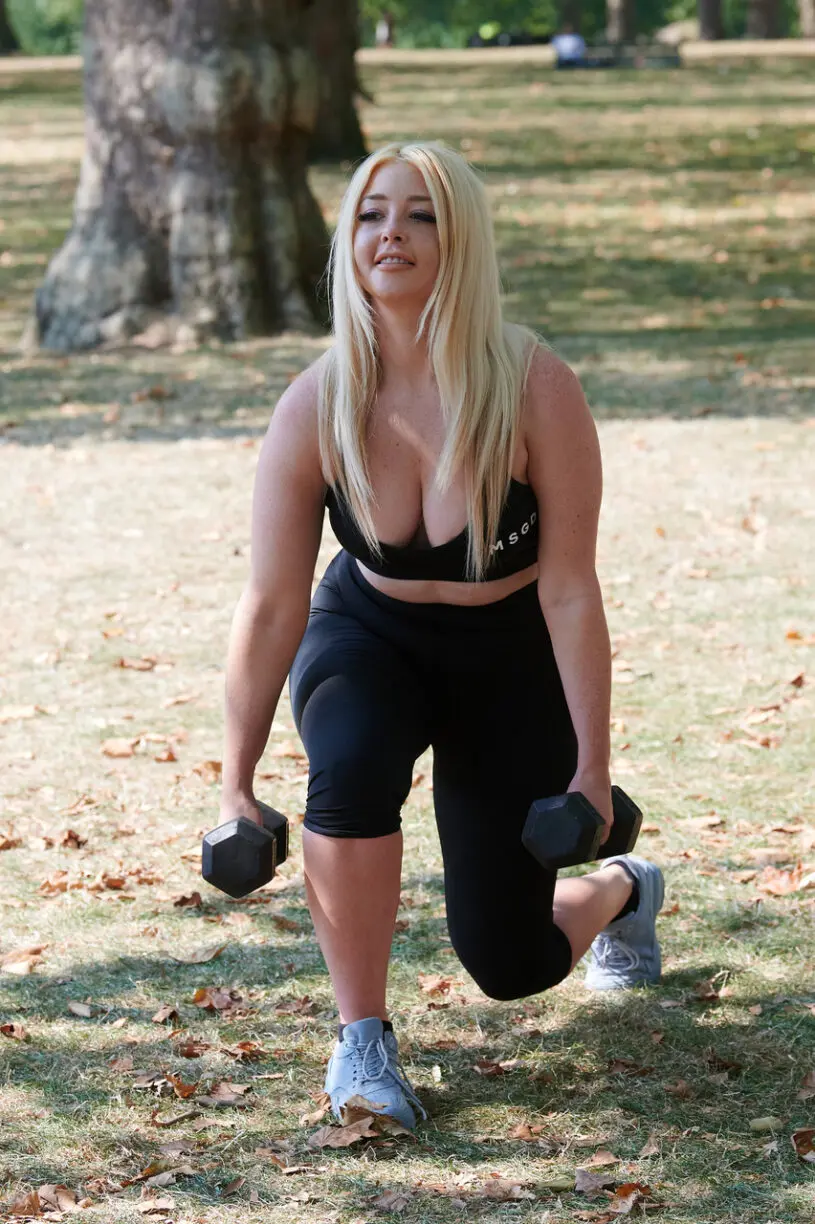 I hear you have a new radio show on Flex FM, tell us about that? What kind of music do you play?
Yes, so my show is called "The Dollhouse Show" . It's on every Monday 12-2pm. For Londoners reading this they can listen live via 101.4FM or on the website you can listen live and later via my podcast https://flexfm.co.uk/podcast/jodie-weston/
I play House music and cover several areas of the genre (Soulful, Deep, Tech, Vocal. Future and Melodic) along with having some light hearted conversation to keep the listeners entertained
I also spend the whole 2 hours dancing around the studio so I get some more exercise every Monday lunchtime as well!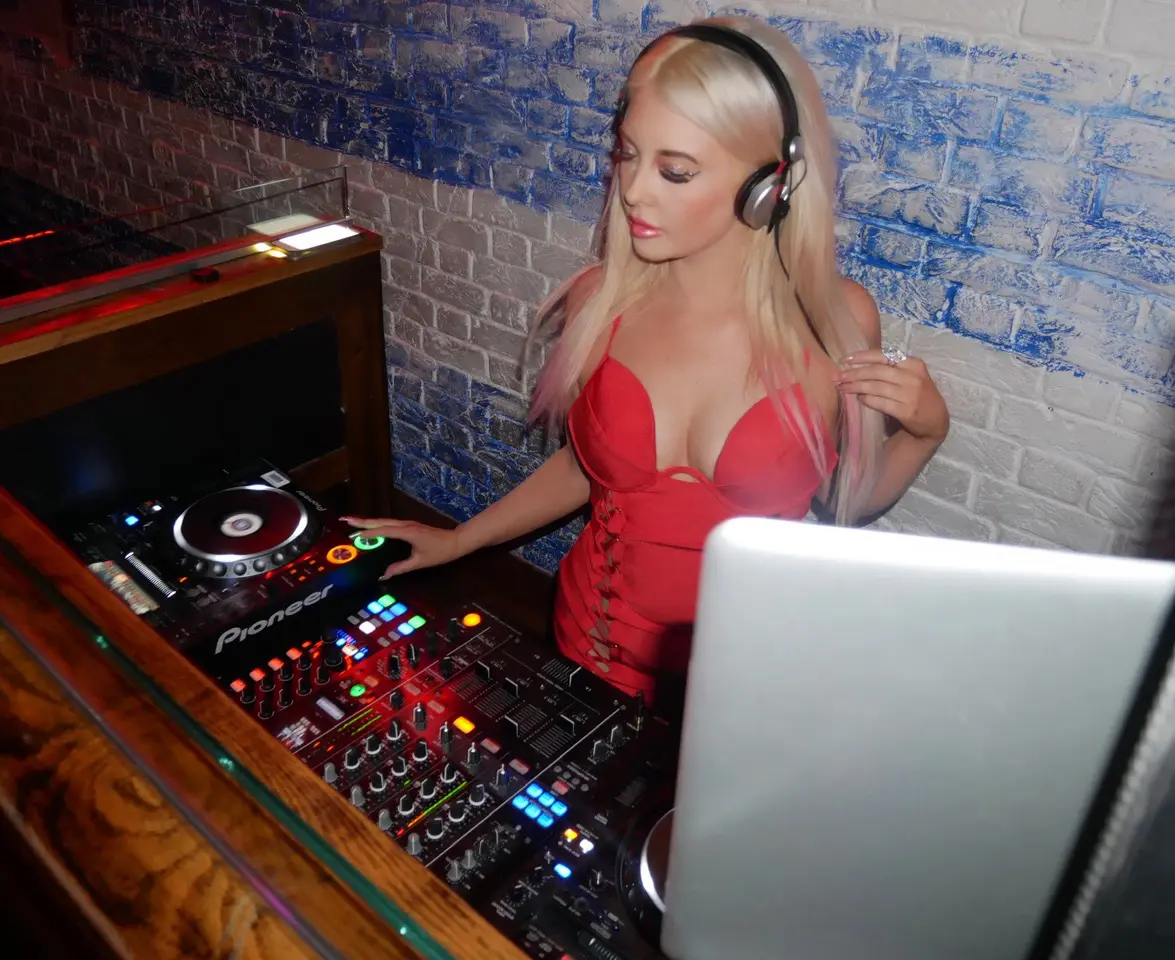 What music do you listen to when you work out?
I have to represent the genre I specialise in as a DJ, so definitely House as it gets me in the mood to dance and be hyperactive, but when I'm cooling down or stretching I love a naughties slow jam by Ashanti or Usher.
So with being in the media and public eye would you say you feel pressure to keep fit?
Yes definitely especially when I go to events and the paparazzi have these really high quality cameras that pick up every imperfection and lump and bump on my body.
What advice would you give someone who has a busy lifestyle and wants to start exercising?
Maybe try and start by doing little things like taking the stairs instead of a lift when going into an office or apartment building, I do that a lot. It's great to also find a little bit of "me" time even half an hour in the morning or evening to go for a run or power walk.
Perhaps start by going to the gym with a buddy so you can help each other and keep one another motivated along the way!
You sound like you have a full on workload as it is but is there anything else you have got coming up in the pipeline?
I am looking to expand my "Dollhouse By Jodie Weston" brand (which is the name I use for anything music/events related I do) and plan to bring out an alcoholic drink and clothing range in the next year!
I also have a song coming out in the next month called "Give A Little Love."
Jodie is one strong woman who you definitely need to check out as we're sure you'll be hearing a lot more on this talented DJ, to find out more about her you can find her on these socials:
Follow Jodie Weston: Instagram: @missjodieweston  Facebook: https://www.facebook.com/missjodieweston/  Website: https://www.jodieweston.com