Last updated on September 6th, 2021 at 10:25 AM
If you follow the 25-year-old pint-sized popstar on Instagram, you'll know three major things: she loves a high ponytail, she knows how to contour better than most make-up artists and she's got one of the most killer figures in pop music.
So how on earth do you stay in shape when you're one of the busiest celebrities on the planet? Here are her diet and fitness secrets…
1. She goes hiking
You might associate hiking with an older crowd who wear fleeces, but going for a good ramble in the countryside is officially cool again. In 2013, the singer told Shape magazine: "I jog up to the Hollywood sign every weekend. It's fun and what a view!"
Hiking from the bottom of Canyon Drive to the Hollywood sign is about a four-mile round trip and takes about two to three hours to complete.
Depending on how hard you go, hiking can burn tonnes of calories. According to Livestrong.com, a 160lb (73kg) person can burn between 430 and
440 calories per hour of hiking, while a 200lb (90kg) person burns approximately 550 calories per hour of hiking.
2. She eats a strictly vegan diet
In 2013, Grande took to Twitter to tell her followers that while she previously ate meat sparingly, she'd taken the plunge to become fully vegan. Five years on and the God Is A Woman singer hasn't looked back.
In an interview with The Mirror, she said that the ethics of meat eating had prompted the decision, but that she also believed that veganism could improve your mood and lifespan.
"I love animals more than I love most people, not kidding, but I am a firm believer in eating a full plant-based, whole food diet that can expand your life length and make you an all-around happier person."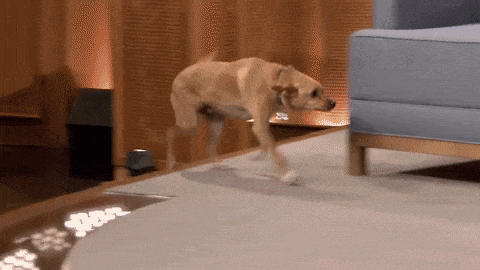 Grande's personal trainer Harley Pasternak told Glamour her diet as essentially, 'macrobiotic Japanese', explaining that she loves lotus, adzuki beans, and daikon. A macrobiotic diet is a a simple and healthy whole food diet that avoids toxins and favours organic and locally grown vegetables and grains.
It's also been reported that she loves chowing down on blueberries, oatmeal, sweet potatoes, acorn squash, carrots, broccoli, bananas, dragon fruit, edamame and acai bowls.
3. Her secret 'two-move' workout
When you're flying around the world for performances, award shows and interviews, it isn't easy to get to the gym. That's why Grande's personal trainer has devised a super simple but effective two-step, no equipment workout that she can do in her hotel room.
Pasternak told Women's Health: "The key to working with the ki
nd of people like Ariana is making the most of what we have, time-wise and equipment-wise and space-wise, without ever injuring her. If I hurt [Grande's] knee, she cancels a show. She cancels two weeks of performing."
The personal trainer, who counts Rihanna, Adam Levine, and Katy Perry as clients, believes it's all about doing one resistance exercise a day every day, recommending that Grande does five sets of 30 reps of each exercise, or as many as she can do in a short amount of time.
Two of his favourite AMRAP (as many repetitions as possible) moves are lunges – he gets Grande to do walking, reverse and skater – alongside glute bridges, which involves lying on your back with your feet on the floor and pushing your hips towards the ceiling.
4. She does at least 12,000 steps a day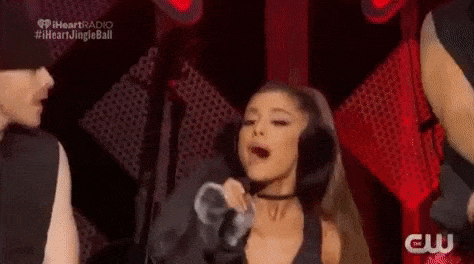 If you've got an activity tracker, you might want to start paying attention to your step count.
"I give [Grande] a step goal every day, whether she be dancing to get that step goal or watching her favourite movies while walking down the treadmill really slowly," Pasternak said at a recent Reebok event. "12,000 steps a day and she hits it. I can't imagine her being still."
Grande clearly feels the benefit too. She told Popsugar: "I feel better when I'm moving around a lot. I can do a really hard workout and sit around all day, but still not feel as good as if I was dancing or getting my steps backstage in the arena. I love the steps rule."
If you're wondering what 12,000 steps equates to, it's approximately six miles in distance – or 90 minutes of walking at a moderate pace.
5. She dances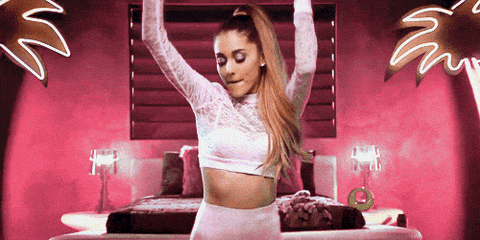 One great thing about being a pop star? You're basically working out on the job. For Grande, most of her workouts come from her blistering on-stage routines and gruelling tour rehearsals. When it comes to signature moves, she's pretty well known for her hips rolls, pop and squats and sassy hair flips.
She told Shape: "Nothing burns more calories than dancing in five-inch heels… try it!"