Last updated on April 8th, 2022 at 07:07 PM
Great Britain have won gold and promotion to Division 1B following a 4-0 victory over Latvia to secure a 100 percent-winning record in the IIHF Women's World Championship Division II Group A in Jaca.
Following earlier results, Latvia needed to win in regulation time to snatch the gold medal, but they were thoroughly outplayed by Great Britain all game.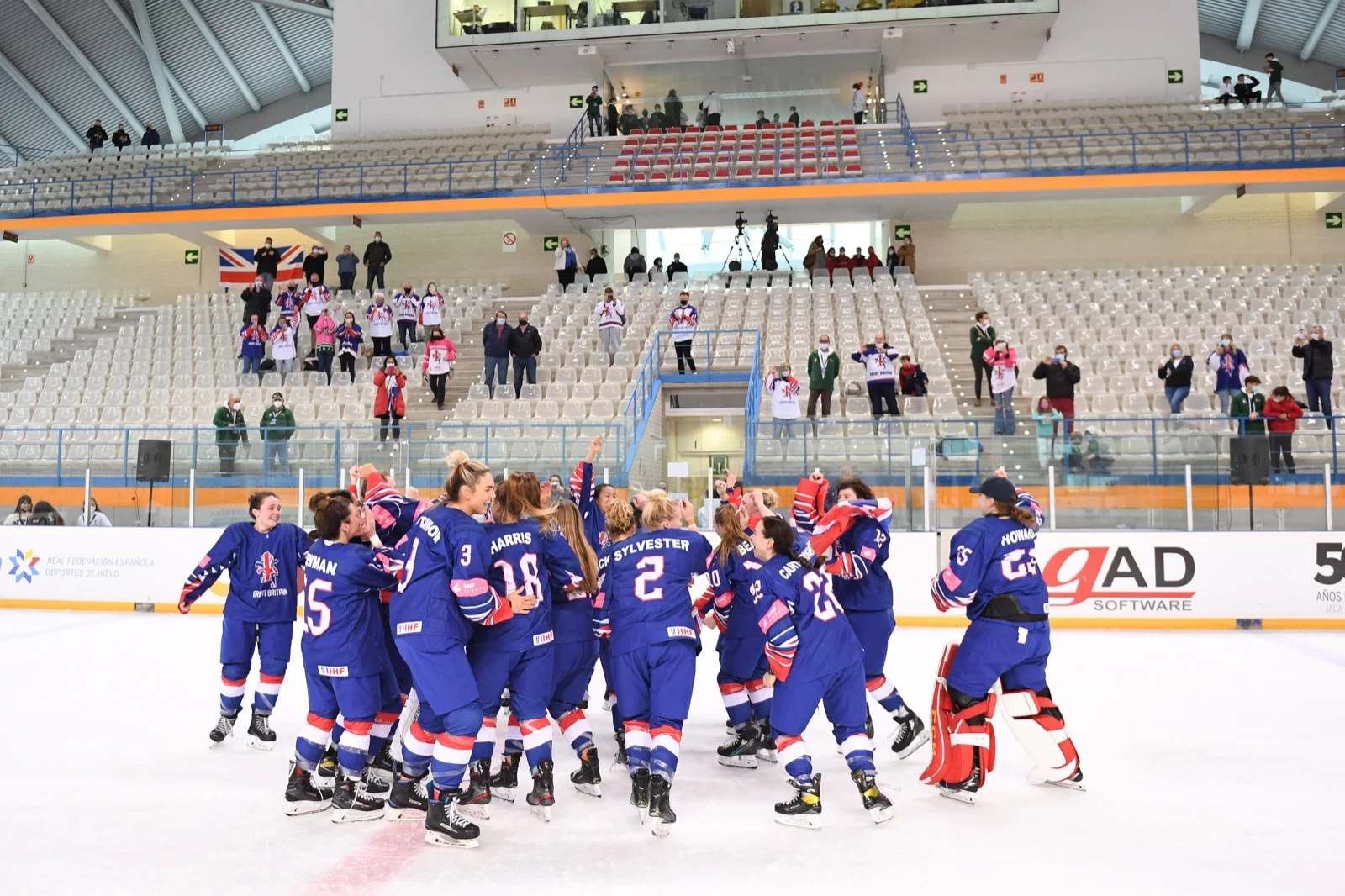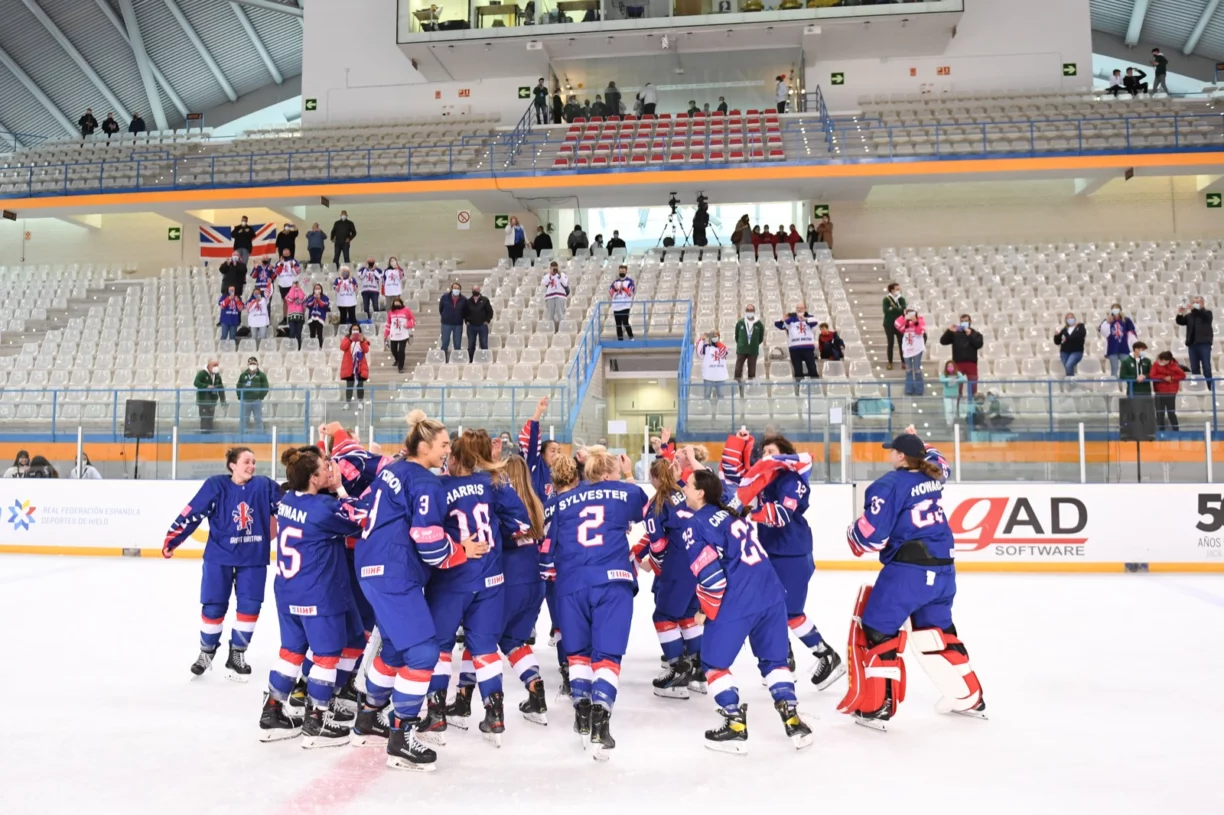 The only goal of the first period came from the stick of Katie Henry as her pass-cum-shot beat everyone and found its way in at 9:05. GB had further chances but Kristiana Apsite in the Latvia net made several top saves.
A scoreless middle frame saw GB take three minor penalties, but Nicole Jackson and the defence around her held firm and Latvia could not find a way through.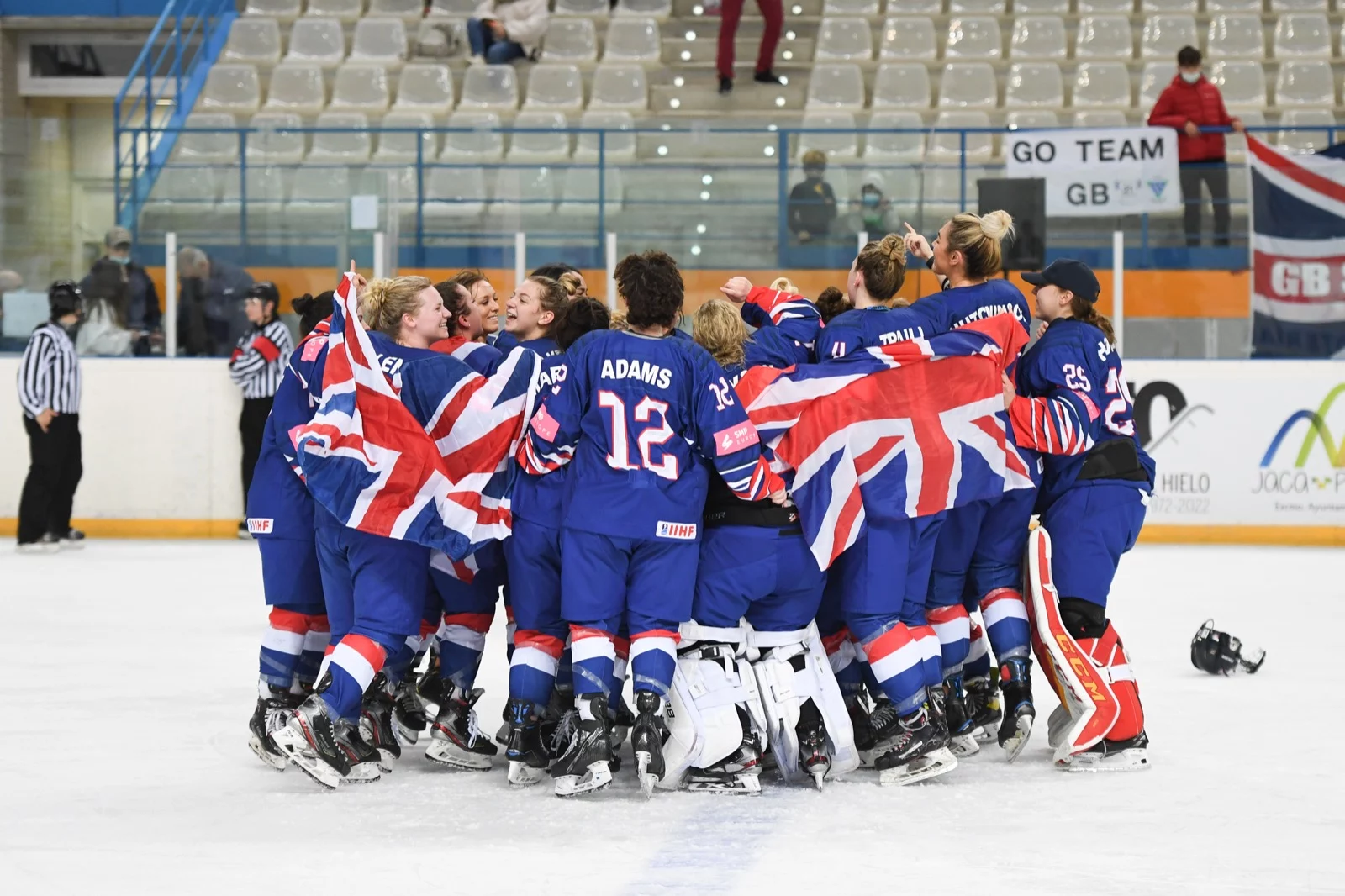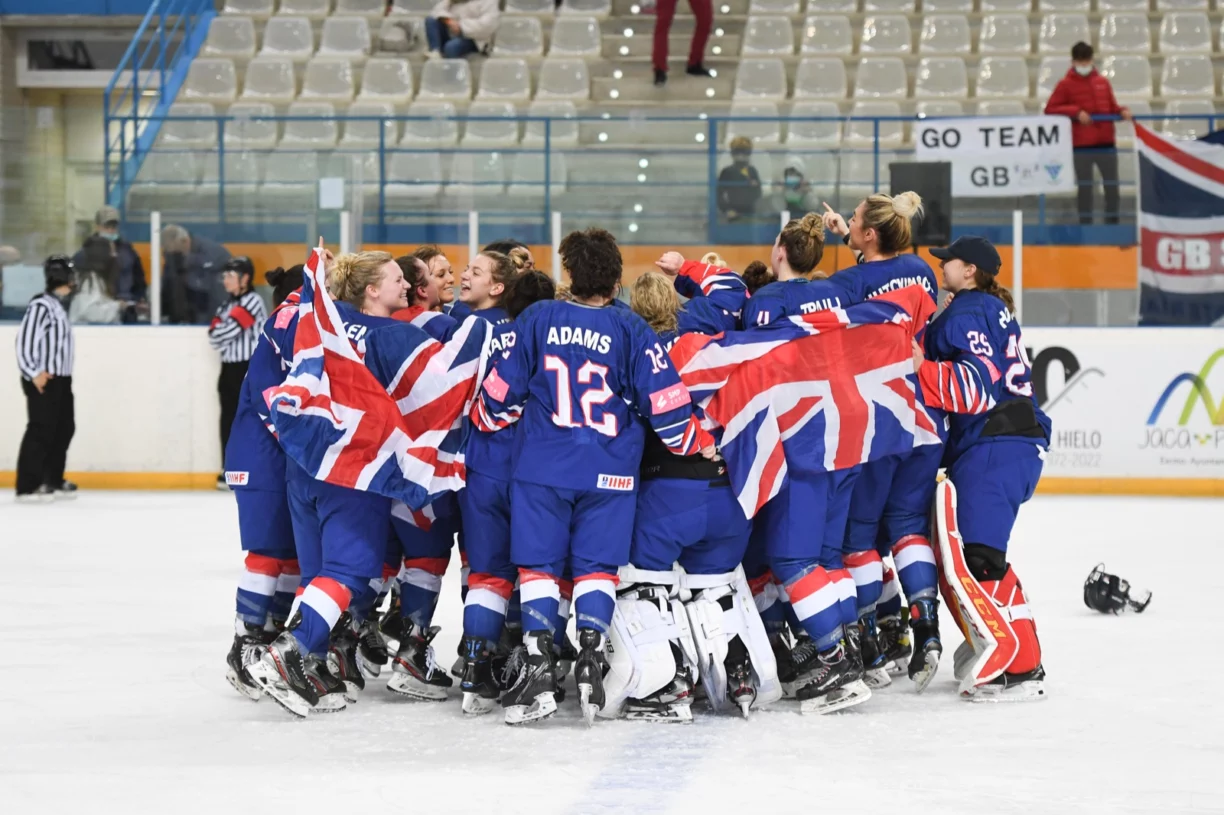 As has been their pattern all week, Britain came good in the third period, starting just over three minutes in when Aimee Headland set up Katherine Gale who fired into the net.
Four minutes later, an energy shift from the fourth line had handsome rewards as Abbie Culshaw's shot came off the goalie's pad straight to Emily Harris who lashed home the rebound.
Latvia, perhaps sensing their chance had gone, became more physical and took penalties as a result.
Inside the final 10 minutes, GB were operating a five-on-three powerplay when Lucy Beal and Katie Marsden at the point combined for the shot, which rebounded to Louise Adams at the top of the crease and the 50-cap recipient pocketed her third goal of the week.
The remaining time played out with a couple of minor scares at the defensive end and as the buzzer sounded on a comprehensive gold medal win, the players poured onto the ice and the staff shared their congratulations.
Captain Saffron Allen, choking back tears at the final buzzer, said: "It's an unbelievable feeling, this means so much to win with this group.
"We have a team unlike any I can remember in terms of belief, togetherness and never giving up."
The team will be presented with their medals and trophy later this evening (Friday) after the last game between Spain and Mexico.