Last updated on May 29th, 2023 at 07:23 PM
Memorial Day is just around the corner, and you're likely preparing for your celebration. Looking for a healthy dish for your Memorial Day or any other shindig come to think of it?  
NYC area certified fitness trainer and founder of The Glute Recruit Jessica Mazzucco has created three Memorial Day weekend recipes for your get-together.
Southwestern black bean salad: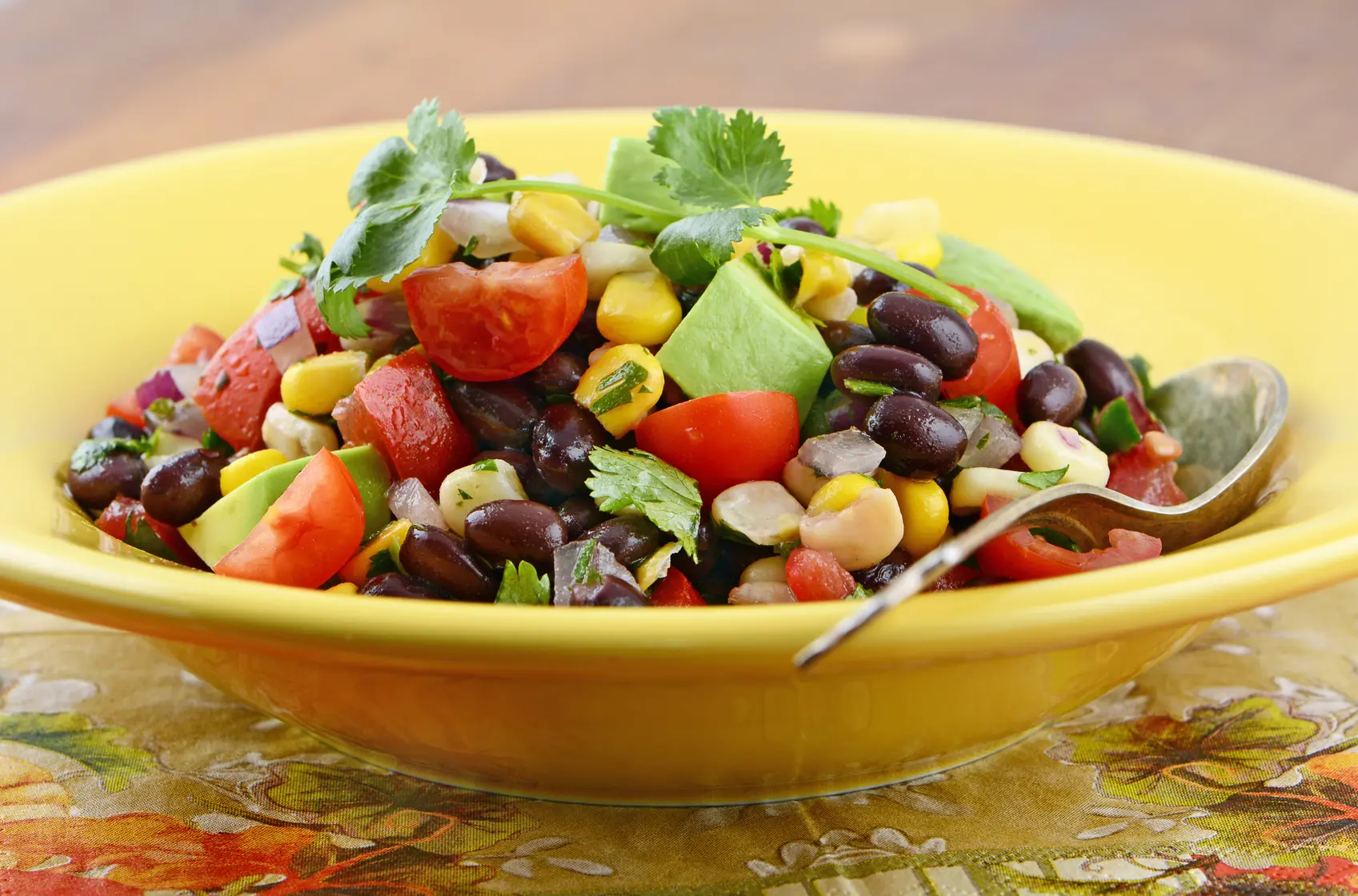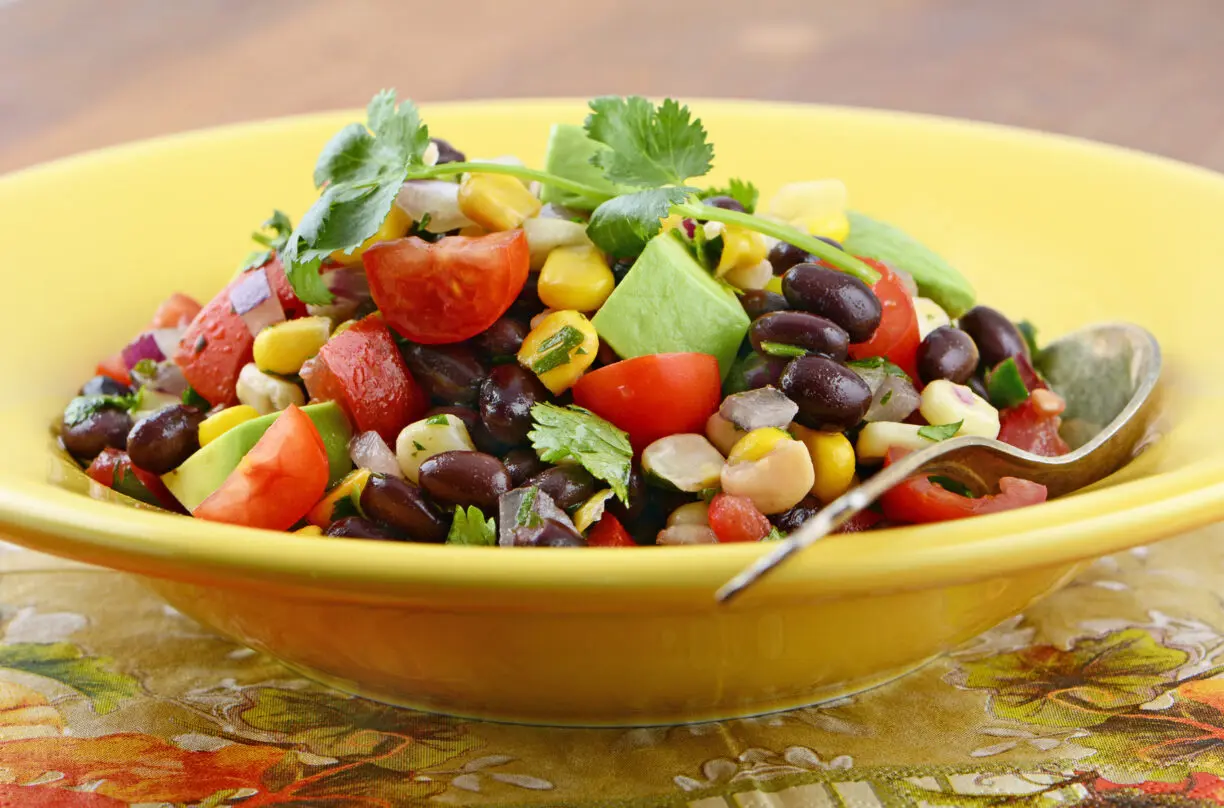 INGREDIENTS:
● 9 oz cooked corn, fresh or frozen (thawed if frozen)
● 15.5 oz can black beans, rinsed and drained
● 2 tbsp fresh minced cilantro, or more to taste
● salt and fresh pepper
● 1 medium hass avocado, diced
● 1 diced jalapeno, optional
● 1 medium tomato, chopped
● 1/3 cup red onion, chopped
● 1 scallion, chopped
● 1 1/2 – 2 limes, juice of
● 1 tbsp olive oil
Instructions: Combine corn, beans, tomato, scallion, onion, cilantro, salt and pepper in a large bowl. Stir in olive oil and squeeze fresh lime juice.
Let the ingredients marinate in the refrigerator for about thirty minutes. 
Add avocado, and enjoy!
Bean Burger:
INGREDIENTS:

● 1 15 ounce can of black beans, rinsed and drained
● 1 teaspoon water
● 2 tablespoons oat flour
● seasoning (garlic, chili powder, cumin, etc)
● 1/4 cup frozen corn (optional)
Instructions: Mash beans in a large bowl. Add in seasonings and flour, and make sure to mix well. Stir in corn (optional).
Form into patty shapes and place on a skillet over medium-high heat. Cook for two-three minutes. Flip sides and cook for another one to two minutes.
Pork Lettuce Wraps:
INGREDIENTS:
● 2 teaspoons vegetable oil
● 2 tablespoons cilantro, chopped
● 1 pound lean ground pork
● 4 green onions, thinly sliced
● 8 teaspoons plum sauce (look for gluten-free)
● 1 teaspoon ground allspice
● 2 cloves garlic, chopped
● 1/2 teaspoon ground ginger
● 16 leaves of butter lettuce or romaine lettuce
● 2 tablespoons low-sodium soy sauce (look for gluten-free)
● 1 lime, sliced into 4 wedges
Instructions: Add pork to a large frying pan over high heat. Drain excess fat, and stir in ginger, green onions, allspice, soy sauce, and garlic.
Cook for about 2 minutes, or until green onions are tender. Fill lettuce with pork mixture, and top with cilantro and plum sauce.
General Tips For Eating Healthy On Memorial Day:
Eat a healthy snack before you go so you won't arrive at the barbeque starved, which will likely cause you to overeat.
Eat burgers or hot dogs but skip the bun. Skipping out on the bun cuts back on carbs and calories.
For burgers or hot dogs, skip the ketchup, it has 4 grams of sugar per tablespoon. Instead, use mustard, as this condiment has no sugar.
Look for items that are grilled not fried, as fried foods are more caloric.
Rethink that drink: Avoid Coladas and other caloric cocktails. Instead, if you want to have alcohol, opt for a wine spritzer made with sparkling water.
Instead of corn or potato salad, which are carb-heavy, bulk up on raw or cooked vegetables.