Last updated on March 20th, 2023 at 02:54 PM
HEAD and PORSCHE are working together to launch race-inspired skis, matching apparel and accessories featuring the PORSCHE racing design that combine a jaw-dropping mix of performance, quality and speed.
Collaborate to accelerate – together we are even faster: This tagline forms the basis for the new HEAD I PORSCHE ski collection. The result is unique products in the premium sector with a design that is the epitome of movement and speed.
The two ski models PORSCHE 7 Series and PORSCHE 8 Series impress with completely independent race ski-inspired constructions, which, with their full wood core and carbon and Titanal layers, provide a unique skiing experience. Even at the highest speed.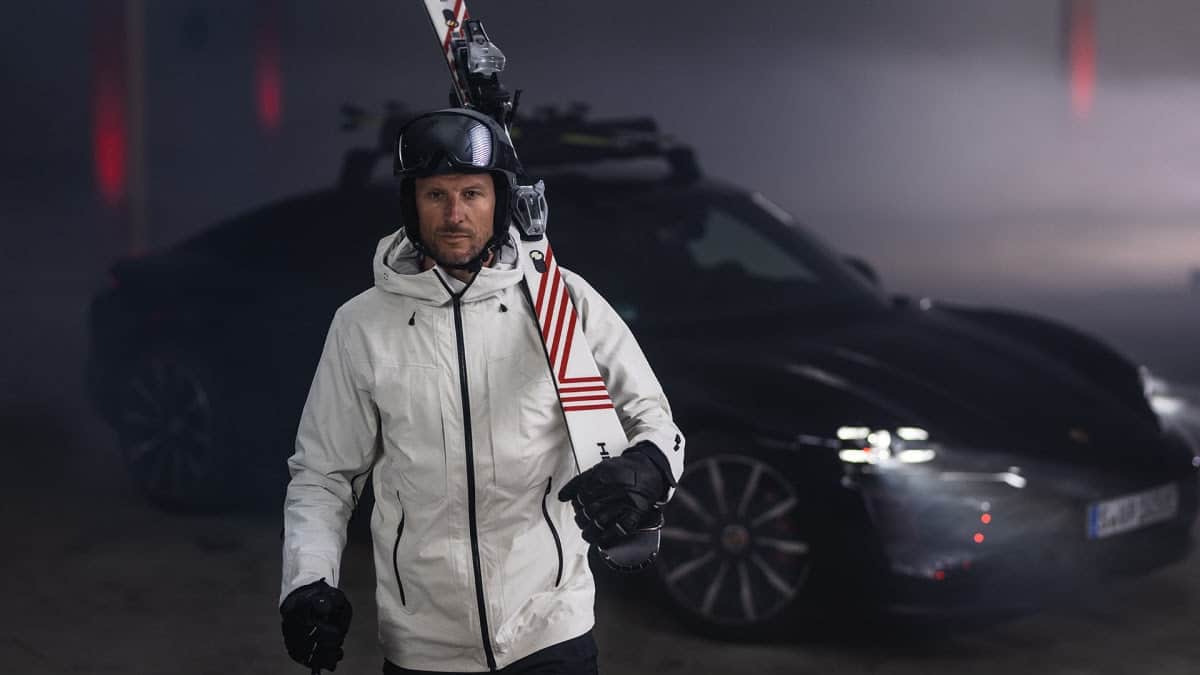 Performance and enhanced safety in perfect harmony
The PORSCHE 7 series is stable, fast and dynamic. It is a high-performance ski inspired by Giant Slalom racing that carves precision corners like a Porsche and builds up speed in next to no time.
With its centre width of 70 mm, the ski conveys an exclusive race feeling. The PORSCHE 7 series is geared towards groomed slopes. That's where it feels most at home – like a Porsche on the racetrack.
The PORSCHE 8 series is a highly athletic all-mountain ski that handles all snow conditions with ease and delivers the highest performance.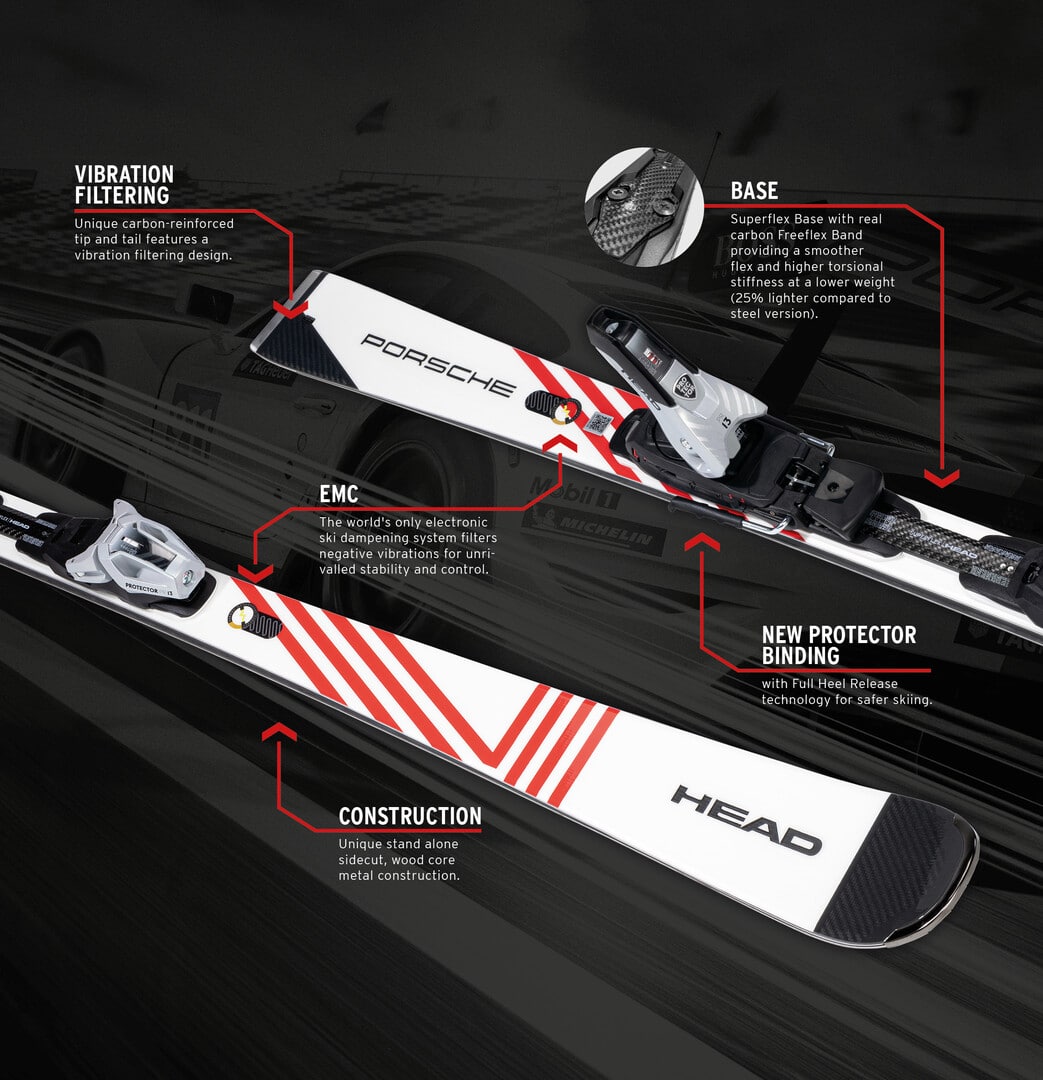 With this handmade high-performance ski with a centre width of 88 mm, it is possible to accelerate on the slopes as well as comfortably cruise in the backcountry.
Both series ensure enhanced safety in conjunction with the HEAD Protector binding. The strain on the cruciate ligament is reduced by more than 50 percent as a result and the risk of knee injuries is significantly reduced.
HEAD and PORSCHE clothing and accessories
Ski poles, visor helmets and bags in addition to technically sophisticated apparel have been created in a timeless design for the HEAD | PORSCHE collection.
They are destined to become everyday companions that perfectly combine technology, passion and performance.