Last updated on September 21st, 2023 at 01:18 PM
Premium fitness brand, Built For Athletes has today announced its partnership with leading training platform, PRVN Fitness. PRVN's programming is designed to improve athletic performance for individuals of all fitness levels.
Developed with a dedication to high quality performance, their programming is proudly utilised by Tia-Clair Toomey – 6x Fittest Woman on Earth, Commonwealth Games Gold Medalist and Australian Olympian, along with a stable of other veteran and upcoming games athletes.
PRVN Fitness is programmed by her coach and husband, Shane Orr, with a team of other professional coaches.
Built for Athletes, the British manufacturing business which specialises in high-quality bags, luggage and accessories for elite and everyday athletes – has come together with PRVN Fitness to create a limited-edition backpack built specifically with performance in mind.
With the purchase of every PRVN x Built For Athletes backpack, consumers will receive 60 days of free PRVN programming, having the option to choose from a variety of programs that best fits their training needs.
The Built for Athletes brand is deeply rooted in functional fitness and performance, specialising in understanding the needs of athletes of all sports, they have delivered a product which caters to the relentless nature of CrossFit training.
With athletes constantly on the move and needing to pack gear for the unknown and the unknowable, the backpack is designed to provide supreme comfort, ample storage, absolute assurance and unapologetic style.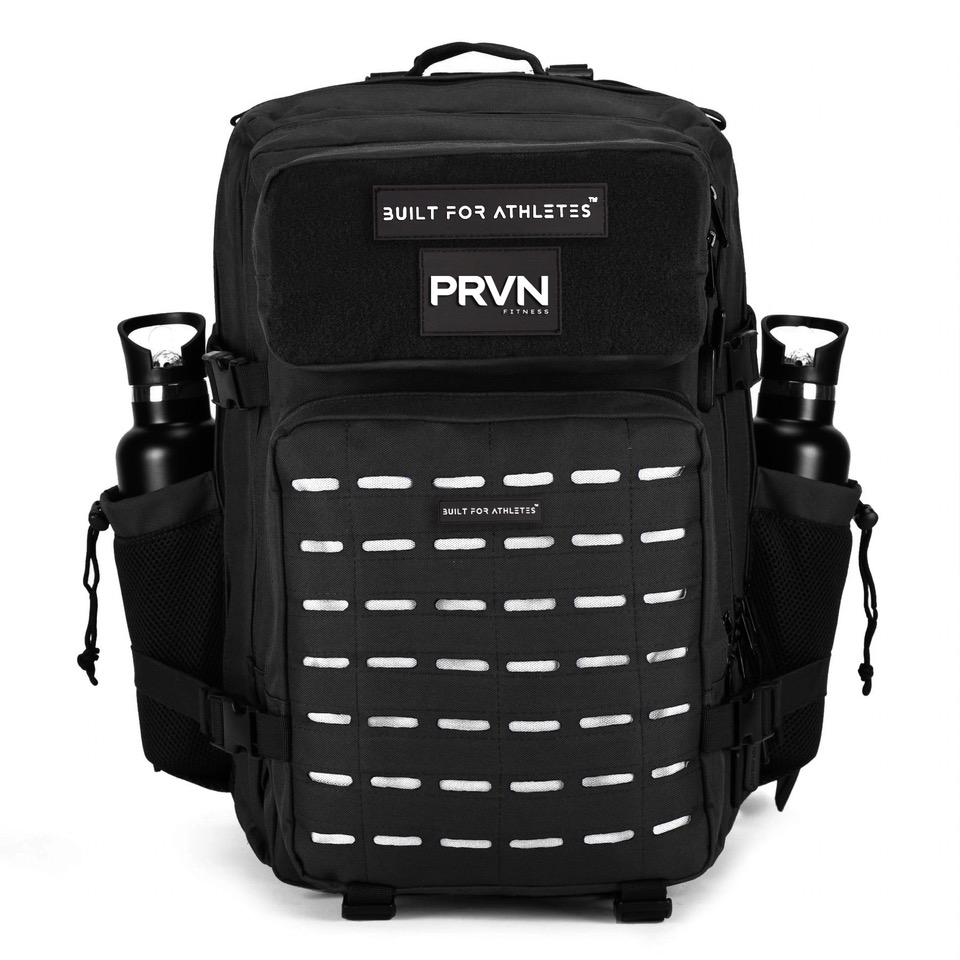 Shane Orr, Founder and Head Coach ,"Here at PRVN, we prioritise utilising brands that offer the highest quality products and constantly strive for better, Built For Athletes is a perfect match for us.
They understand not only our need for peak performance on competition day, but everything involved in the build up to that point.
Durable and comfortable training equipment is such an important part of our lives in CrossFit, and Built For Athletes deliver the goods with their top-class product line."
Nick Costello, CEO of Built for Athletes, "We're so proud to partner with such a prestigious CrossFit training brand who have crafted some of the finest athletes.
As a company, we continually strive to improve our knowledge of athletes' lives; whether that be nutrition, biomechanics or their day-to-day routine – it all feeds into our product development to supply items which add value to their life around training, competition and in the every-day. We are very excited for this collaboration to go live."
The ergonomically designed collection features a unique collaboration bag as well as a special PRVN x Built For Athletes patch to attach on, included in the purchase. The products will be available to purchase from 21st September.
The Collection:
Built For Athletes x PRVN Backpack – RRP £114.99 / $175
Built For Athletes x PRVN Patch – Included in the purchase price
The collection will be available to buy from 21st September on www.builtforathletes.com