Last updated on December 8th, 2022 at 09:11 AM
Are you ready to take on the roads in an exhilarating biking experience…from your living room?
Bowflex is now launching its new innovative Velocore bike here in the UK for the first time and with its groundbreaking design and unique features, it recreates the road racing experience like no other exercise bike on the market.
The Velocore laps other bikes on the market with its completely unique feature which sees the bike tilt from side to side while you cycle, as a regular road bike would.
This innovative technology allows the user to lean as they race around tracks and move to their natural rhythm.
With new learning technology incorporated into the bike, combined with the JRNY app (which comes with the bike), this bike provides a thrilling ride which enables the rider to engage several different muscle groups as they go from side to side.
An extra added bonus to the bike? Riders burn more calories on the Velocore, due to the extra engagement of the core (according to a recent study by Schwab et al. (2020) Int J Res Ex Phys. 16(1):93-100):
"Bending over" causes higher heart rate during indoor cycling
14% more energy consumption
Higher muscle activation in multiple muscle groups (not just leg muscles, but also core and entire upper body)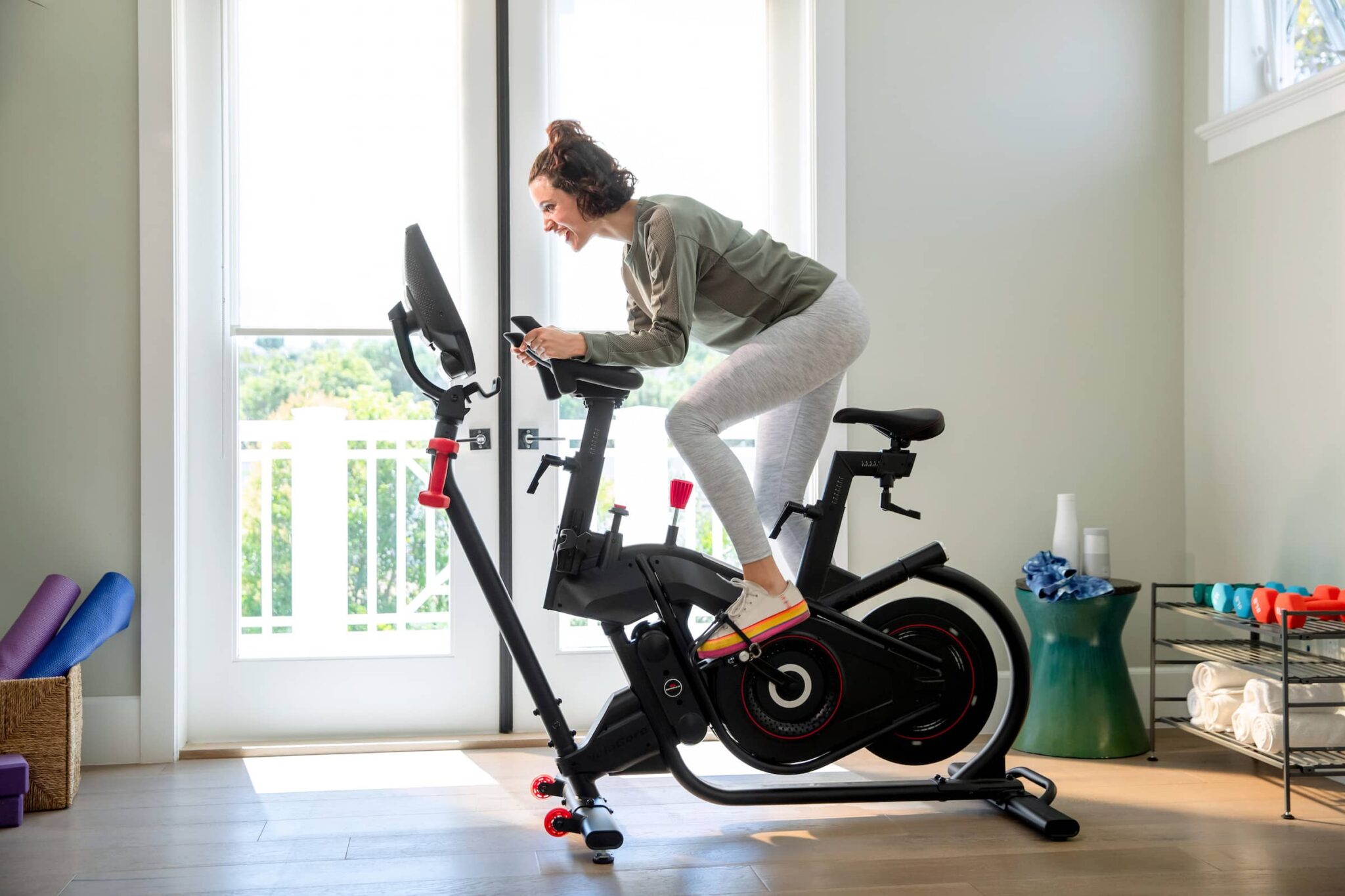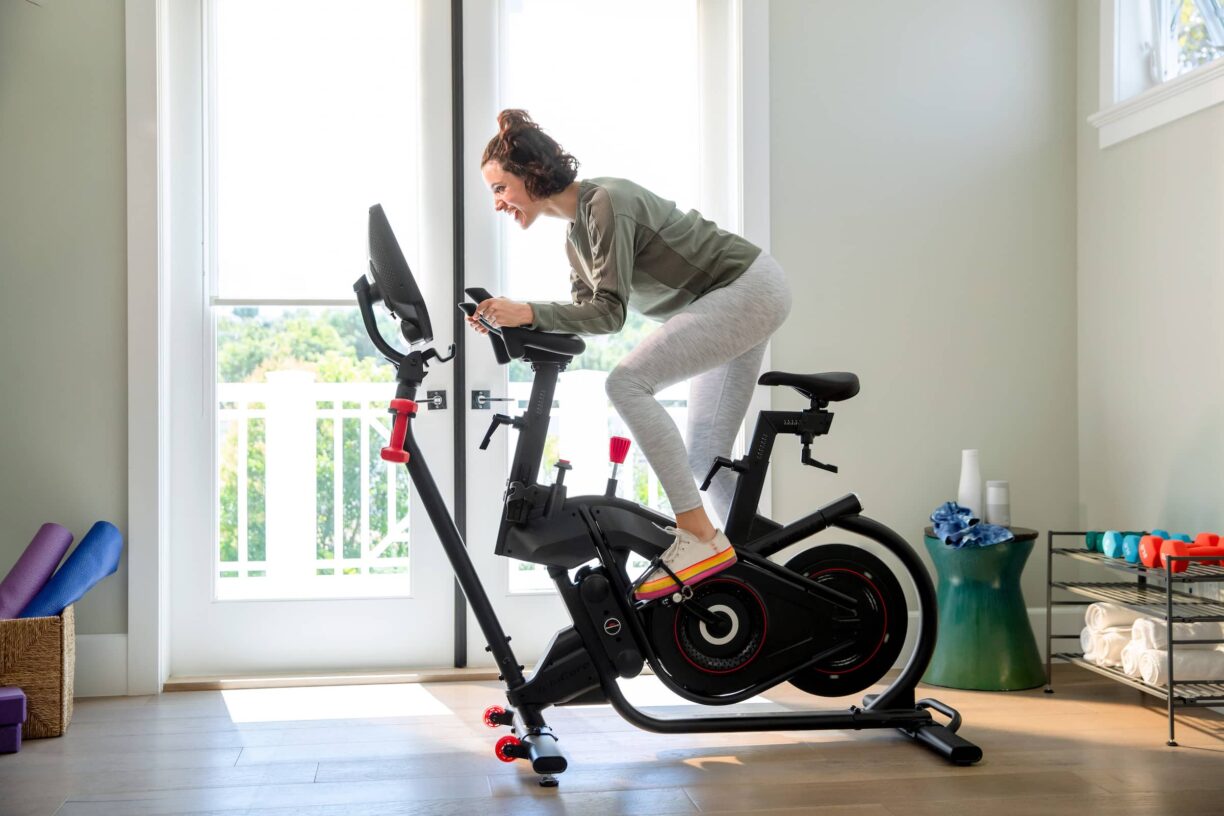 If you want the stationary bike experience, the VeloCore can provide that too. The leaning mode is easily changed to stationary mode when needed.
Worried it might be a bit unstable? Do not fear! In stationary mode, the bike is firm, secure, and more than up to high-intensity peddling.
Not only does the lean feature set the VeloCore apart but so does the JRNY.  A one-year free membership is currently included in your purchase and opens a range of opportunities, from adaptive, personalised workouts and on-demand studio classes to Explore the World scenic rides and virtual coaching (with the ability to choose the music and scenic ride to go along with it). Plus, the option to stream entertainment from all the main streaming apps, so there is a cycling experience to suit everyone's tastes.
Once you're done with your workout, plenty of off-bike options are available on the JRNY app, from strength training to Pilates, yoga, and more, so you've got plenty to keep your whole body fit on and off the bike.
The bike can also be used with third-party apps including Zwift and Peloton from your own smart device(subscriptions required).
The VeloCore has also been described as having one of the smoothest at-home cycling experiences. Comfort is key with its fully adjustable seat (an extra comfort seat is also available at additional cost) and handlebars.
Bluetooth speakers offer a high-quality sound for blasting your favourite workout tunes. Two 3lb dumbbells are included for a well-rounded routine plus there are 100 resistance levels, all quiet, smooth and magnetic.
The VeloCore ticks every box imaginable for the perfect at-home cycling experience. There is no other bike like this on the market right now.
The 22inch screen version is available exclusively at Fitness Superstore for £2399, while the smaller 16inch screen version can be purchased from select retailers including Fitness Superstore and Powerhouse Fitness for £1999