Last updated on May 28th, 2023 at 04:27 PM
22-year-old Aimee Cringle is fast becoming one of the most talked-about, up and coming European CrossFit Athletes. 
Born and raised on the rugged British Crown Dependency of the Isle of Man, Aimee has used the island's challenging coastline and renowned roadways to hone her skills to become one of the hottest, future prospects in the sport.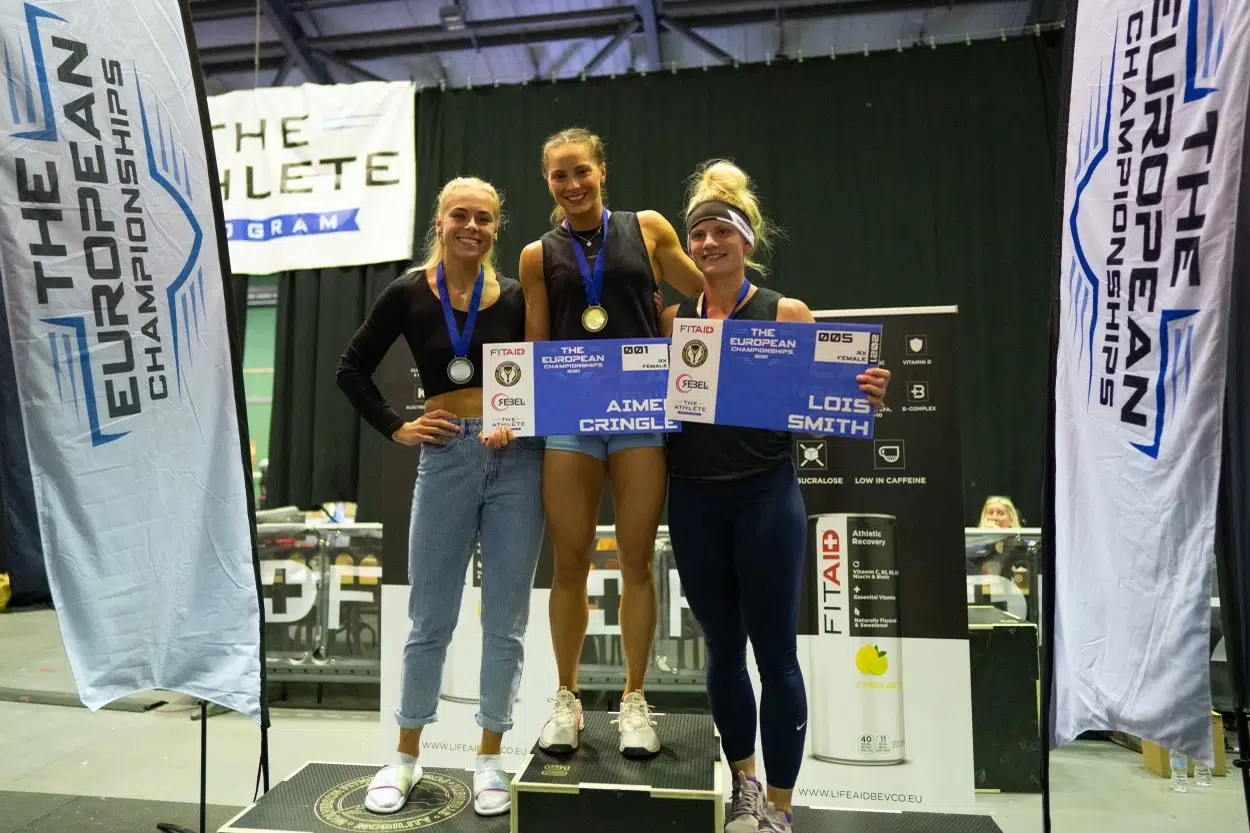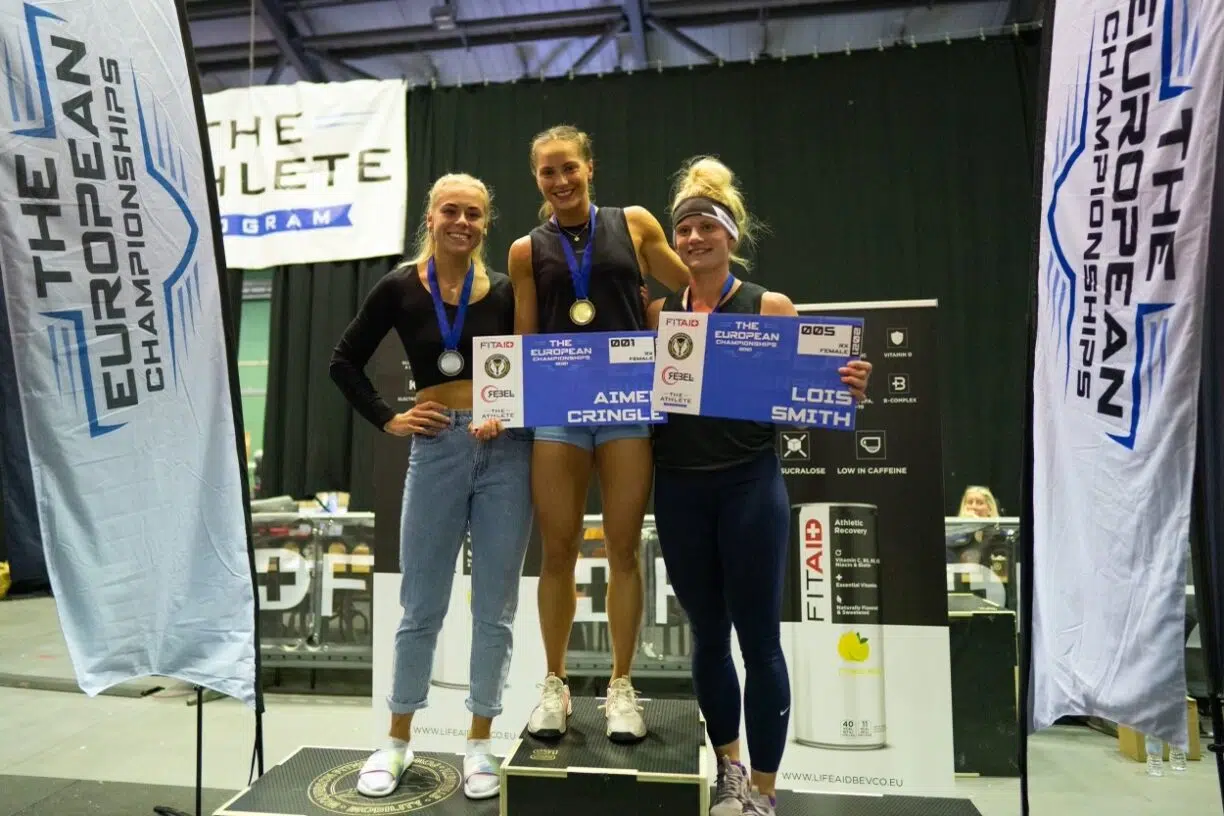 And with the European Crossfit Championships taking place in Essex, UK this weekend, Friday September 3rd – Sunday September 5th, 2021, which saw hundreds of elite CrossFit athletes from around Europe come together to battle it out for a podium spot. Cringle for one didn't disappoint as she took first place to be crowned champion.
The UK's fast rising star defeated veteran athletes, including Sólveig Sigyrdardóttir, Célia Gabbiani and Oakley Woodhouse, at one of the largest and most prestigious fitness competitions in Europe to take home the win. 
Aimee has solidified her position as a top European competitor to watch out for.  She came 15th in the UK in the 2021 CrossFit Open and has set herself the goal to qualify for the 2022 CrossFit Games. 
At the competition over the weekend, Aimee took first place in an impressive 5 out of 7 events: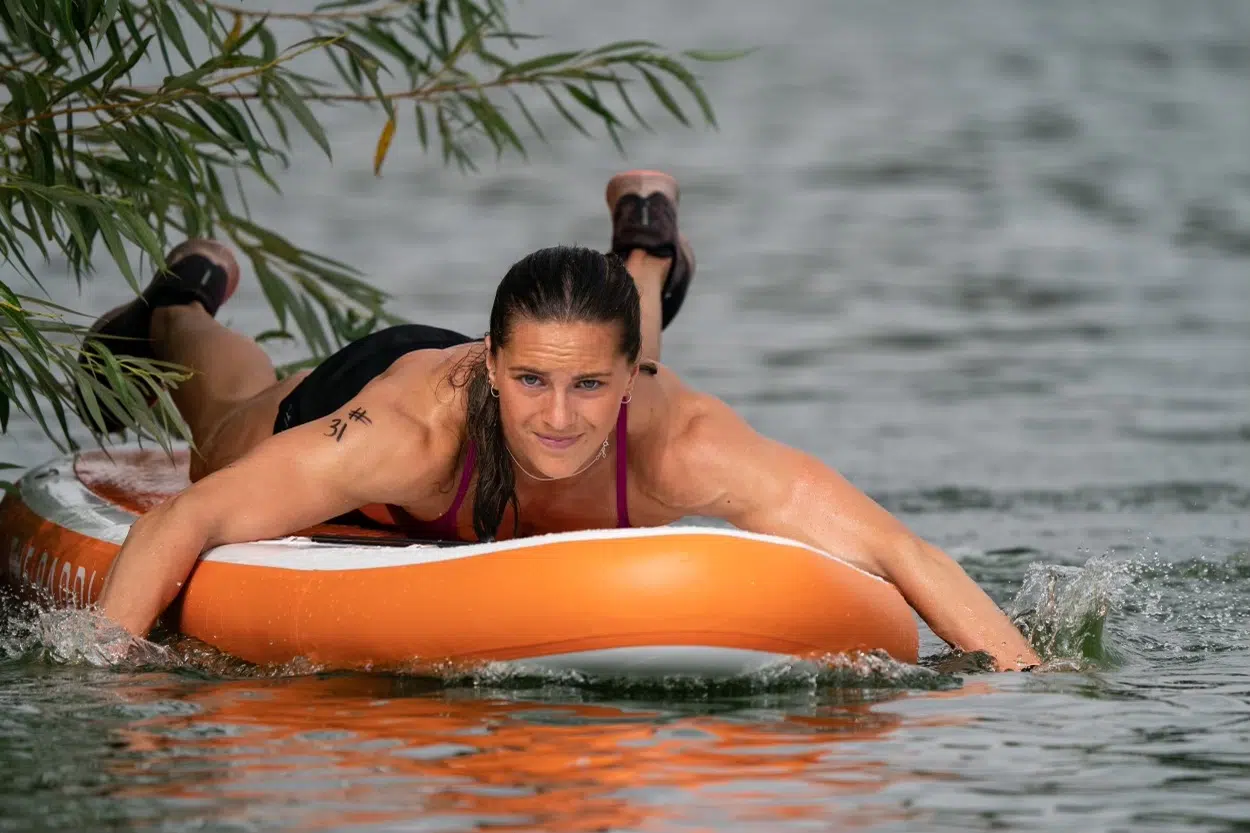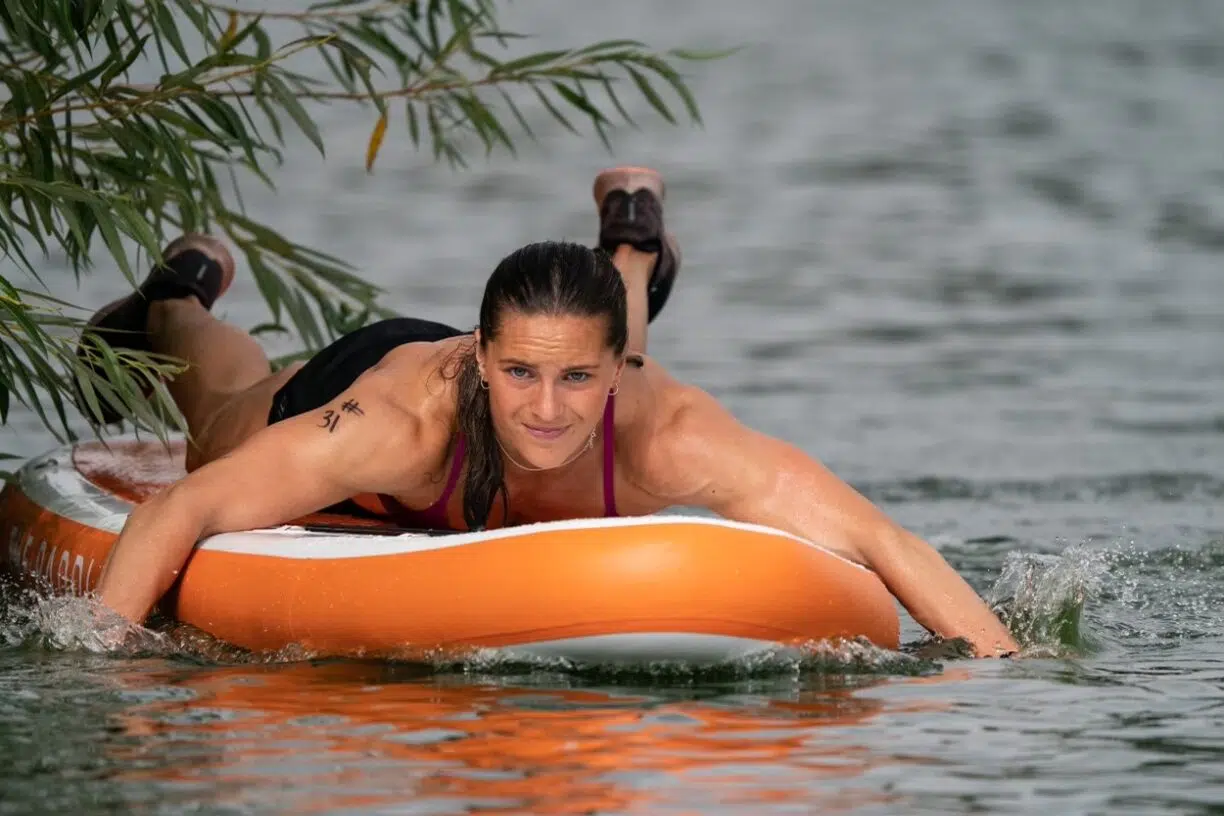 WOD 1 Run-paddle-run: 1st place, time 14:31
For Time:
1km Run
800m Arms Only Paddle
1km Run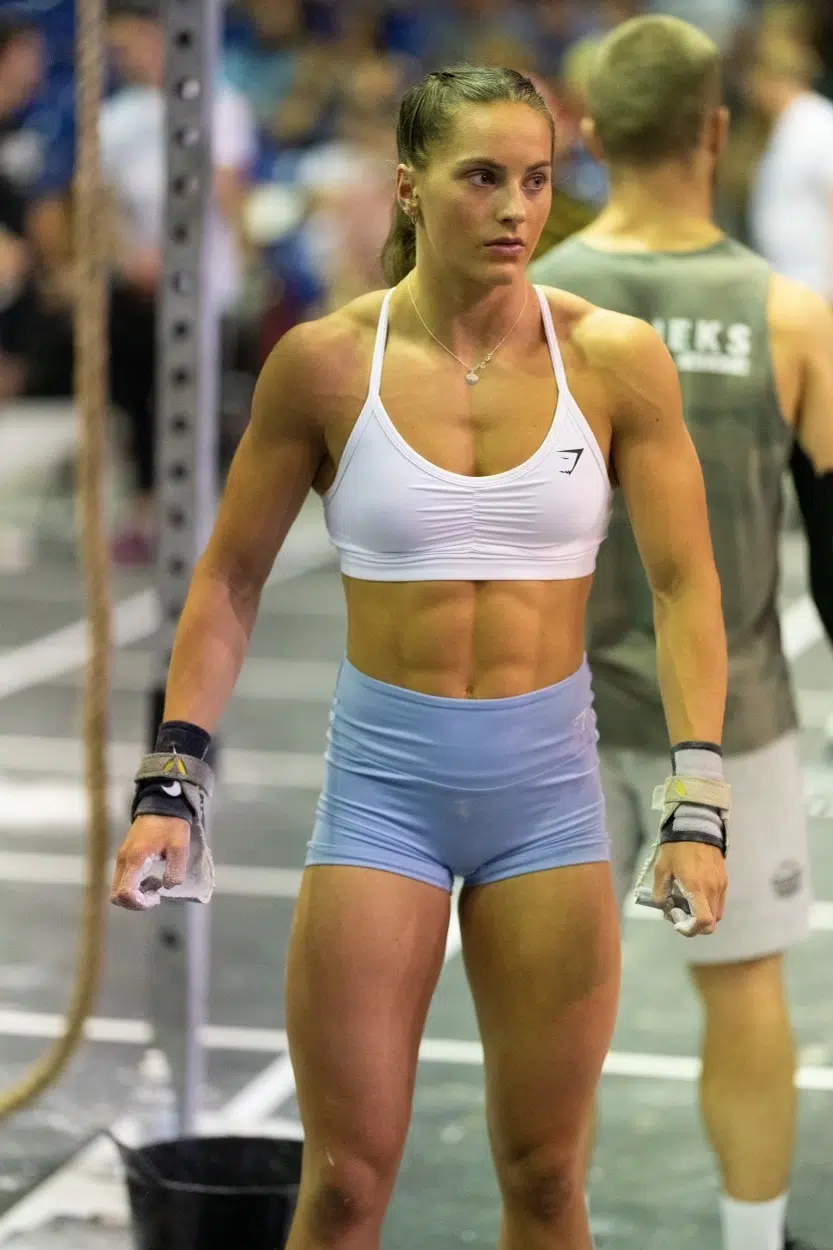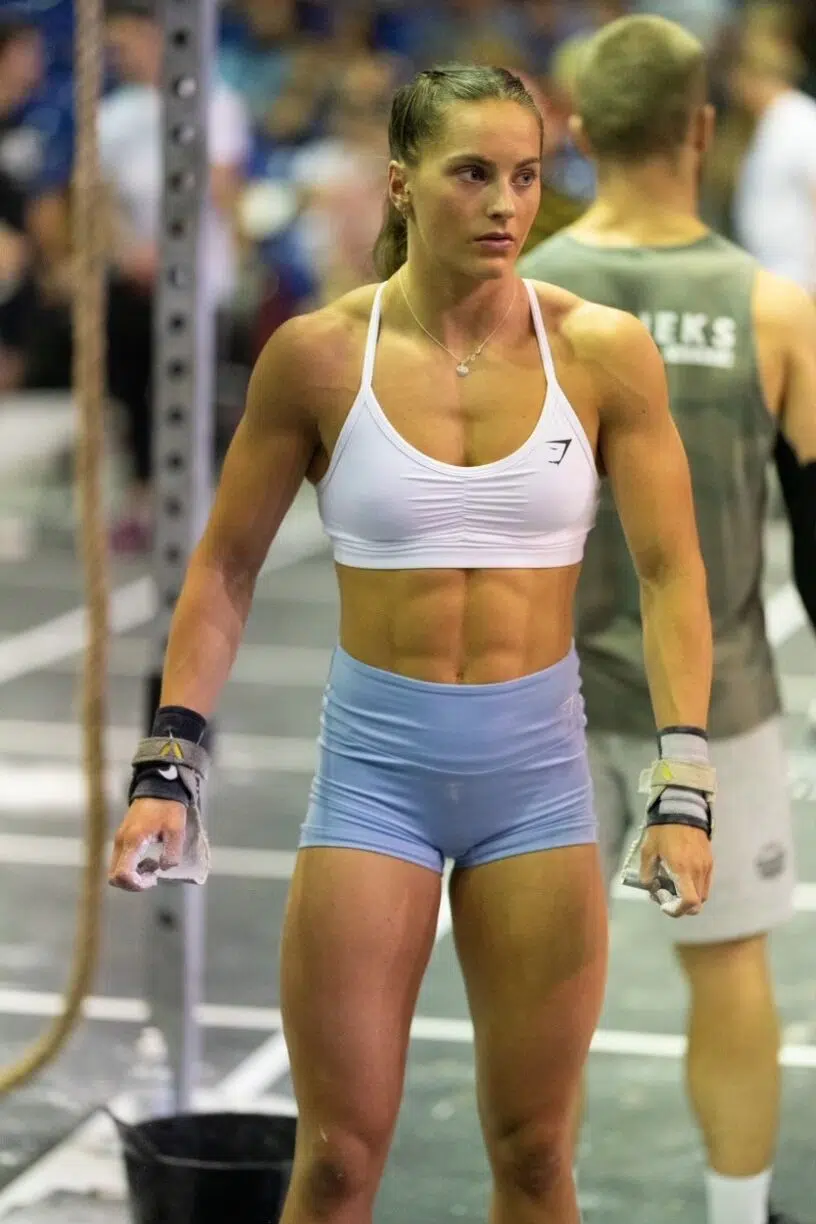 WOD 2 CrossFit Open workout 21.4: 23rd place, 85kg
1 Deadlift
1 Clean
1 Hang Clean
1 Jerk
Score. = total weight
WOD 3 The Eliminator: 1st place, reps 204
12 C2B pull ups
10 Pistols
12 T2B
10 Pistols
If completed inside a 2 min window, you repeat for 3 window and the 4th becomes an AMRAP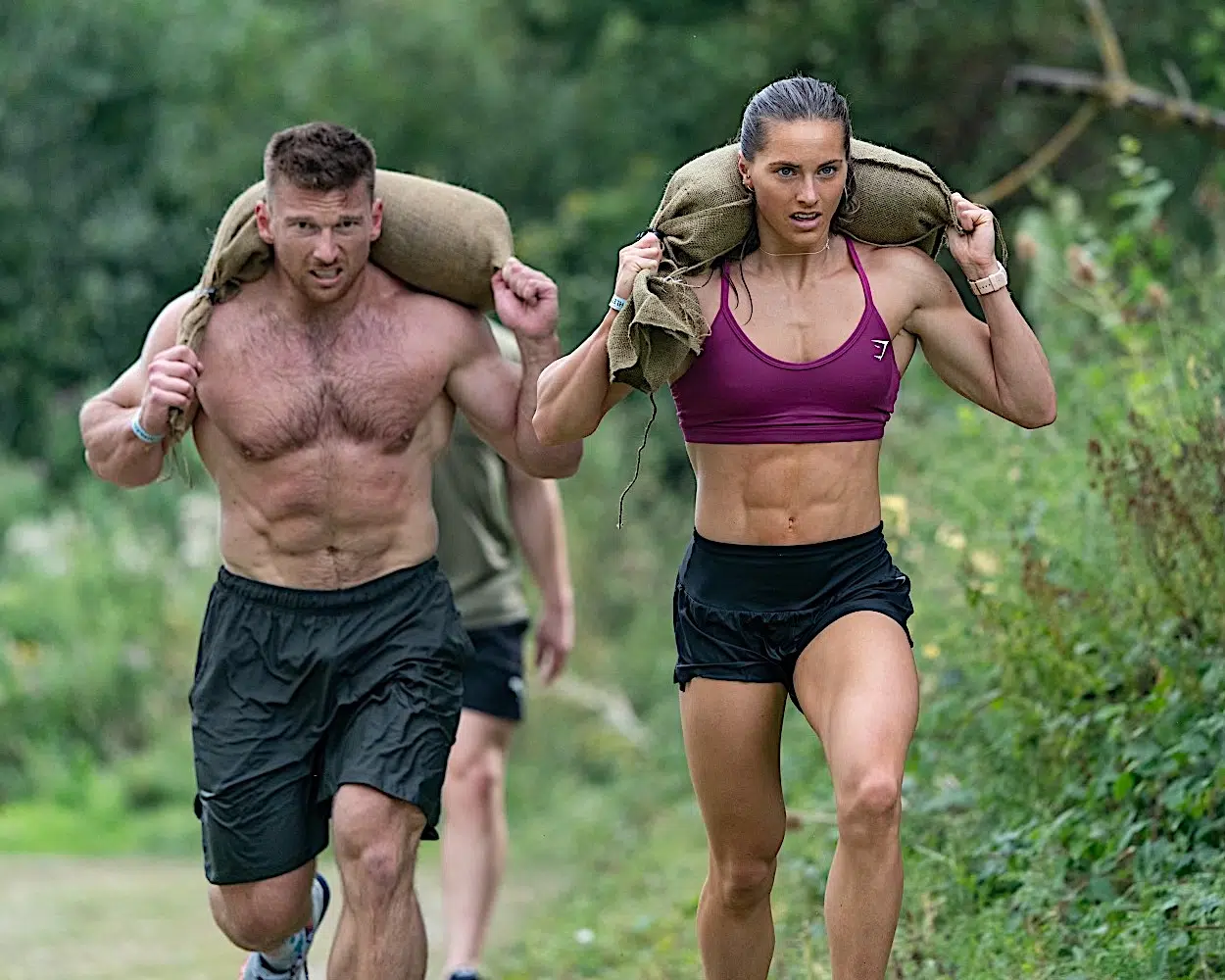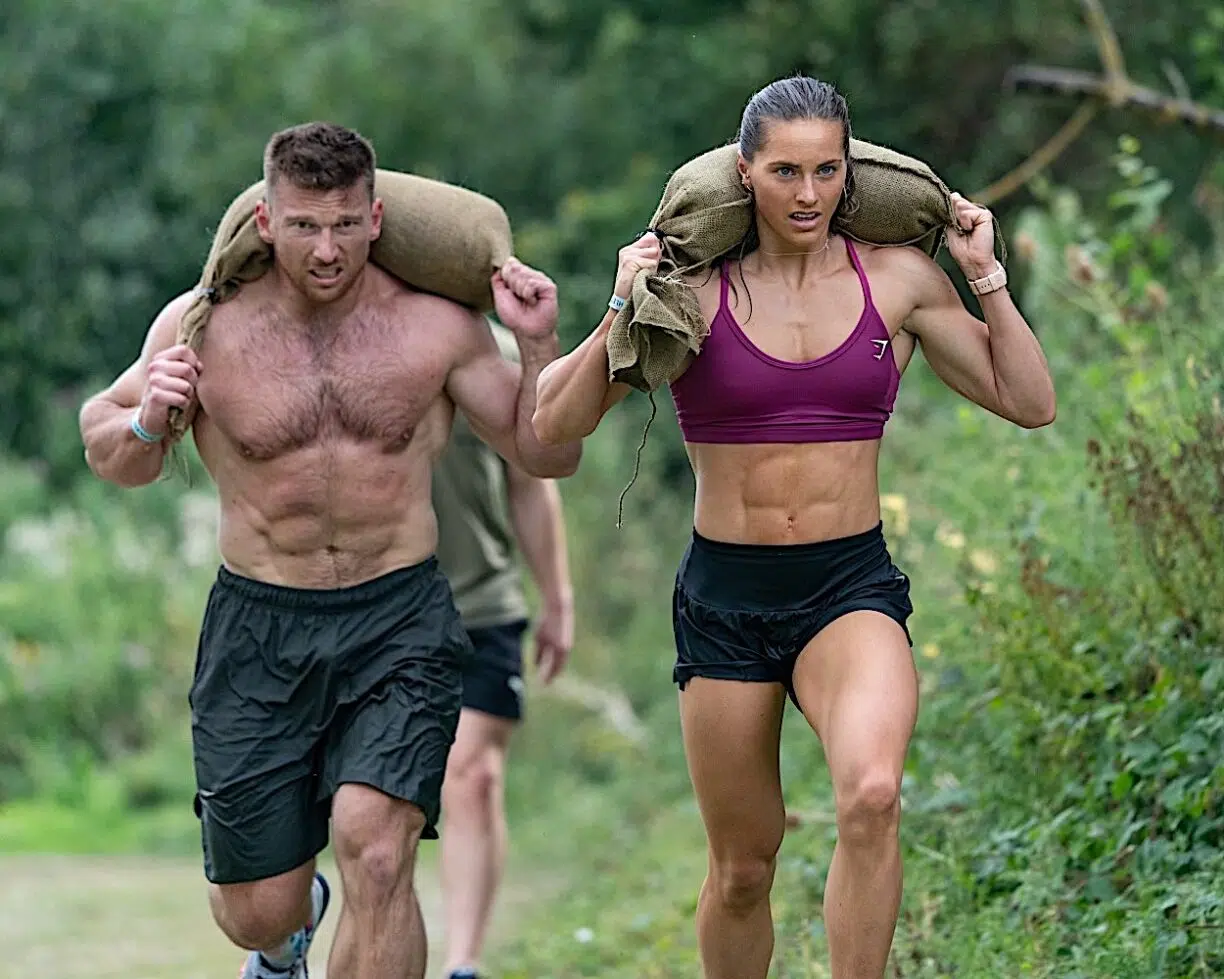 WOD 4 The Chipper: 1st place, 12:15
For Time (time cap 16 mins)
50 DUs
50 DB Snatch 15kg
50 DUs
50 Box jump overs
50 DUs
50 Burpees
50 DUs
50 Wallballs 6kg
50 DUs
50 HSPU's
WOD 5 The Sprint: 3rd place, time 05:55
For Time: (time cap 6mins)
30 cal assult bike
20 C&J's 40kg
30 cal assult bike
10 C&J's 40kg
Semi-Finals: 1st place, time 05:40
For Time (time cap 12mins)
1-2-3-4-5
Legless rope climbs
5-4-3-2-1
Thrusters at 70kg
Final: 1st place, time 08:00
For Time (time cap 15mins)
30-24-18
Row cal
HSW
15-12-9
Bar Muscle Up
HSW
About Aimee: 
Aimee's charge to the top of the UK's CrossFit rankings began in 2018 at the age of 19 where she placed 2nd in the Isle of Man during The CrossFit Open. 
This was quickly followed by 25th in the UK in 2019, 20th in the UK in 2020 and 15th in the UK in 2021.
Not content with CrossFit, Aimee regularly competes in other endurance sports and athletic competitions, taking gold in the 2019 Island Games 400m hurdles, breaking a record that had stood since 1998 and taking 1st place in the 2020 Isle of Man Triathlon Championship, her first Olympic distance triathlon.
Having recently completed a degree in nursing at The University College Isle of Man, Aimee has now become a full-time athlete, focused on her goal of getting to the CrossFit Games.