Last updated on February 21st, 2022 at 01:24 PM
With Pancake Day fast approaching on 1st March, recipe box service Gousto has come up with a round of delicious, pancake recipes that are vegan, dairy-free and gluten-free.  
Their top Chef, Jordan Moore, has also given his top tips when making pancakes using dietary substitutes.
The delicious pancake recipes are the following:
Dairy-free Banana and Coconut Pancakes
Gluten-free pancakes with a spinach and ricotta cheese filling
Go-to Vegan Pancake Recipe
Senior Chef Moore's top tips for making free-from pancakes:
When it comes to gluten-free flour, the best ones to use are rice, buckwheat or coconut flour. For dairy alternatives for milk you can use almond, rice, soya or coconut milk.
Adding protein like nuts and seeds to your pancake will help to maintain your blood sugar, keeping you fuller for longer.
For best results, use a non stick pan and make sure to heat up the frying pan before adding the mixture, topping up the oil between cooking each pancake.
Use butter, coconut or rapeseed oil for frying.
Go-to Vegan Pancake Recipe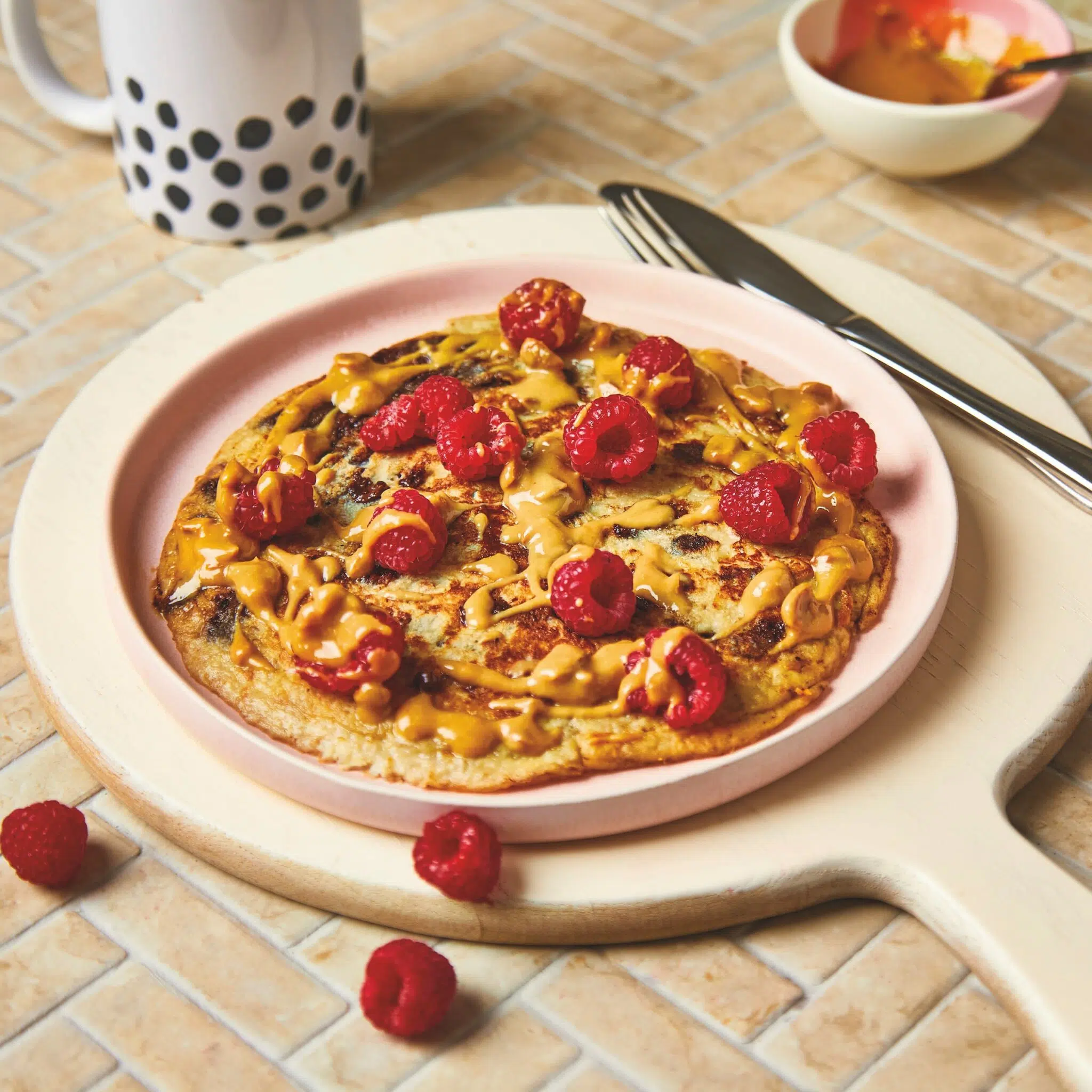 Ingredients (serves 6)
120g buckwheat or coconut flour
Pinch of salt
300ml almond or coconut milk
1 tbsp melted coconut oil
1 tsp baking powder
Method
Mix the flour, baking powder and salt together in a large bowl. Add the coconut milk a little at a time, until the batter has the consistency of single cream.
Stir in the coconut oil.
Add a little oil to a frying pan on a high heat.
Dollop 2 tablespoons of the batter in the pan and roll it about to cover the surface. Cook until golden brown then turn over and cook the other side. Repeat until all the mixture is finished.
Dairy-free Banana and Coconut Pancakes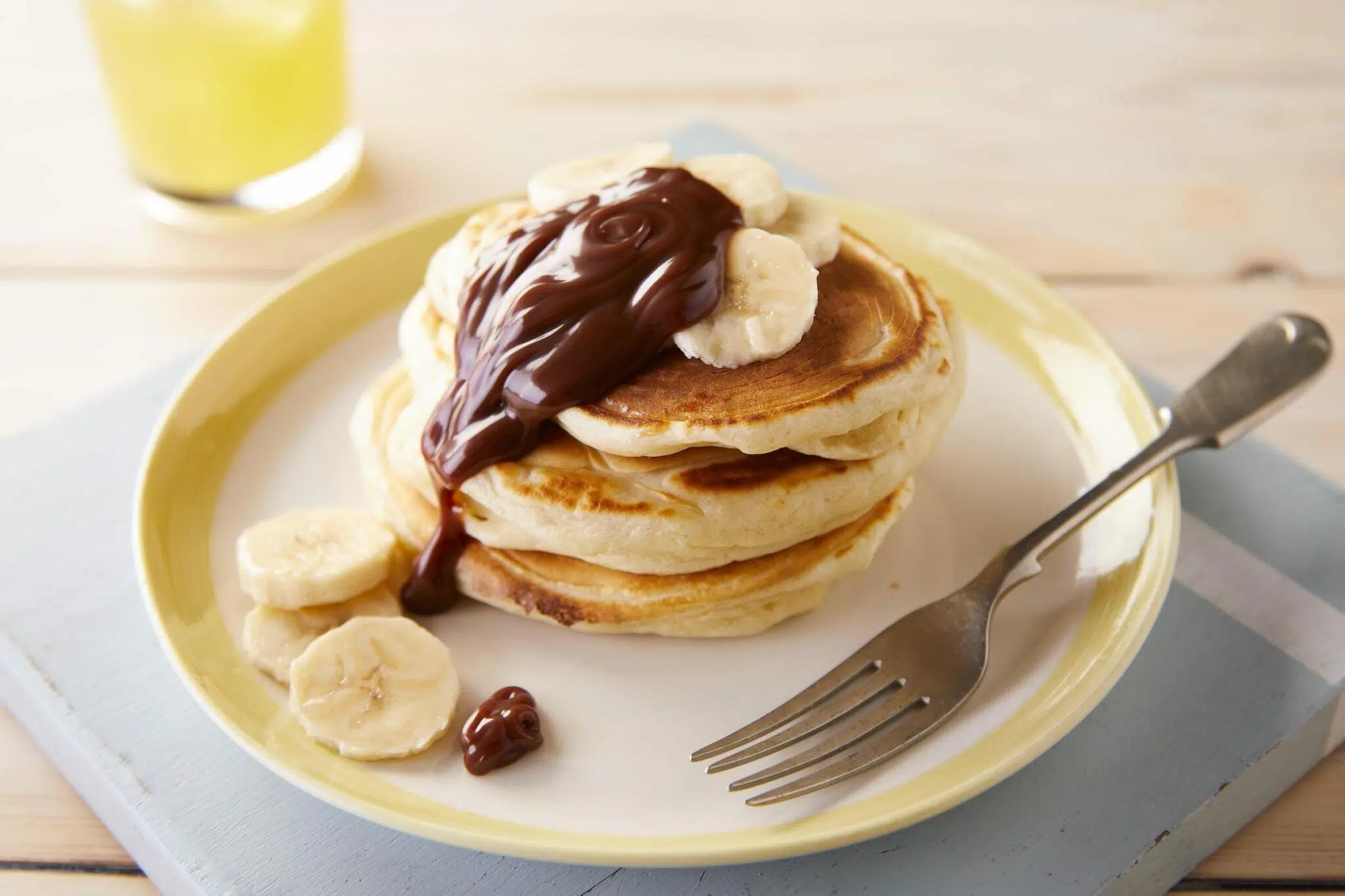 Ingredients (serves 4)
4 bananas
80g coconut flour
4 eggs
1 tsp cinnamon
Pinch of salt
Coconut oil
Method
Mash the banana in a bowl, then add the eggs and 40ml of water and mix together well.
Mix together the coconut flour, cinnamon and salt in another bowl.
Add the banana and egg (or coconut milk) mix, a little at a time, and stir until smooth.
Heat about a tablespoon of oil in a frying pan, and once hot add the mix (about one cup for each pancake) and fry for 2 minutes on each side or until golden brown.
Gluten-free pancakes with a spinach and ricotta cheese filling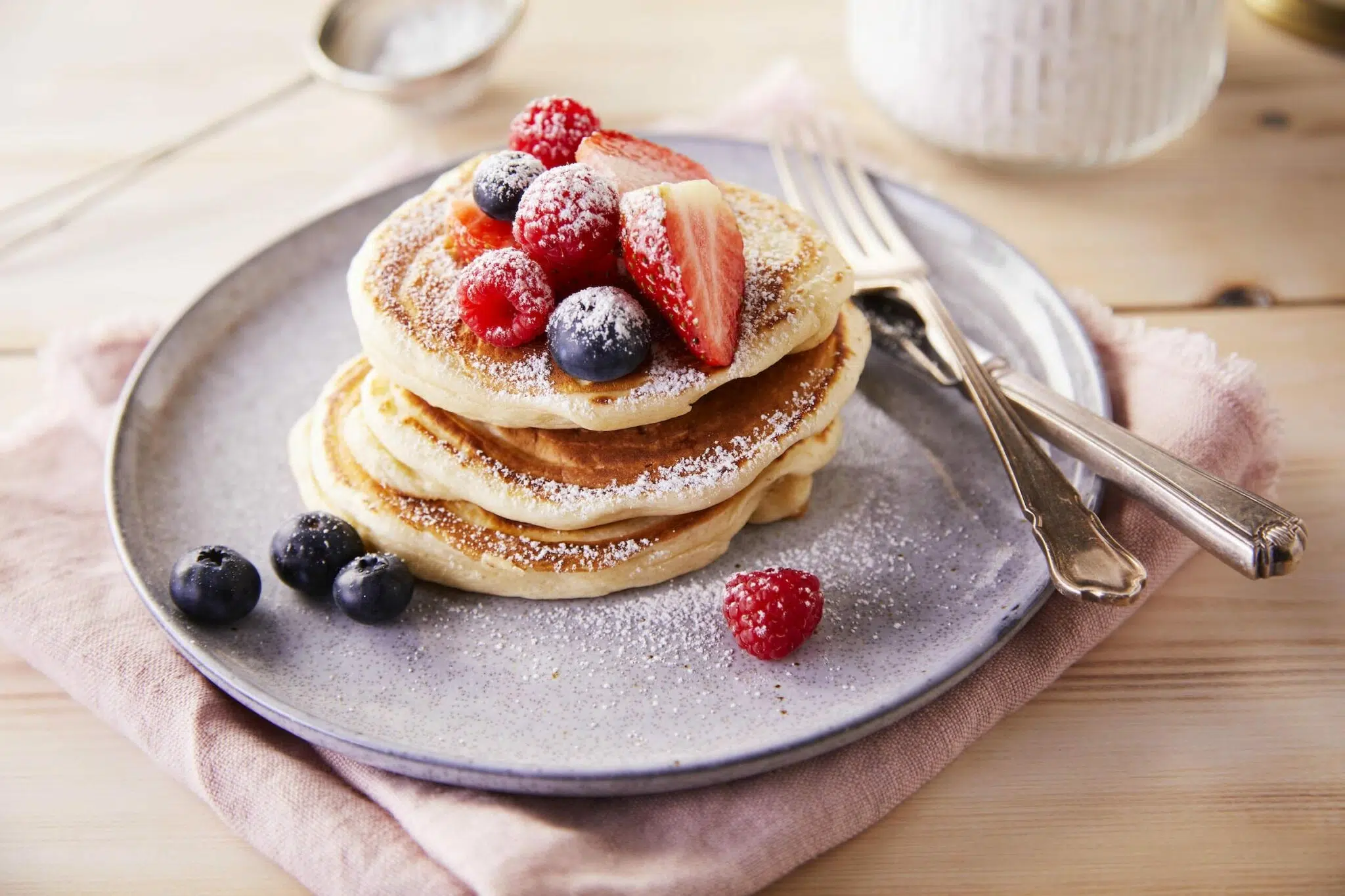 Ingredients (serves 4)
200g spinach leaves
2 tbsp olive oil
200g ricotta cheese
70g grated cheddar
4 20cm diameter pancakes
Method
Cook the spinach until it wilts, then squeeze out the water and finely chop.
Mix the chopped spinach and the ricotta in a bowl, then season to taste.
Divide the mix into four and lay in the middle of each pancake.
Roll the pancakes and transfer them to a baking dish, then top with the grated cheddar and bake in the oven for 15 minutes or until the cheese has melted and the pancakes are heated through.