Last updated on November 2nd, 2022 at 04:29 PM
Ultimate Performance (U.P.), the world's pre-eminent global personal training business, has developed and released two new apps – UP Transform and UP On Demand – marking the company's inaugural foray into the digital market. 
Together, the two apps will work side-by-side and enable users to sculpt their ultimate body.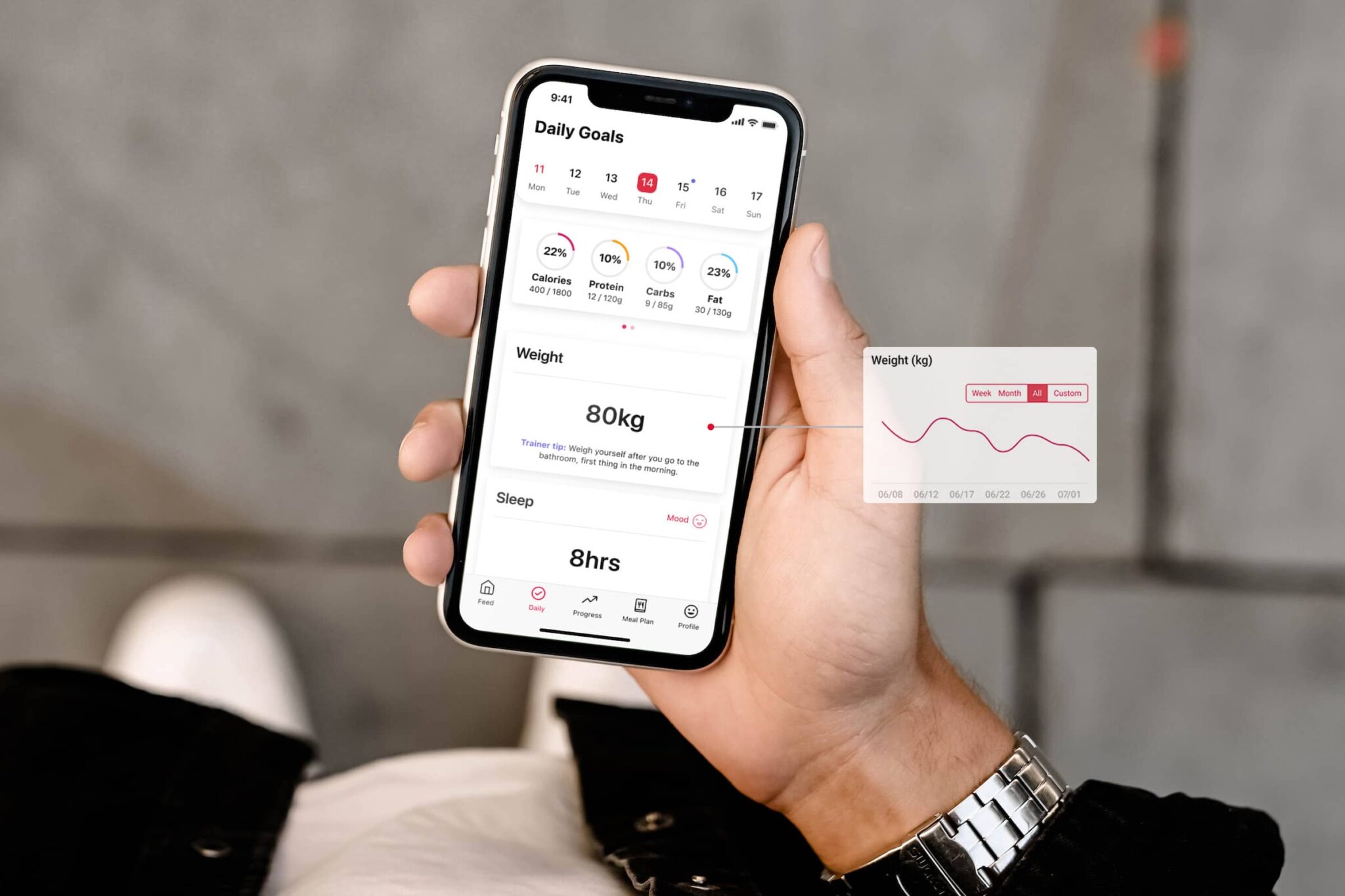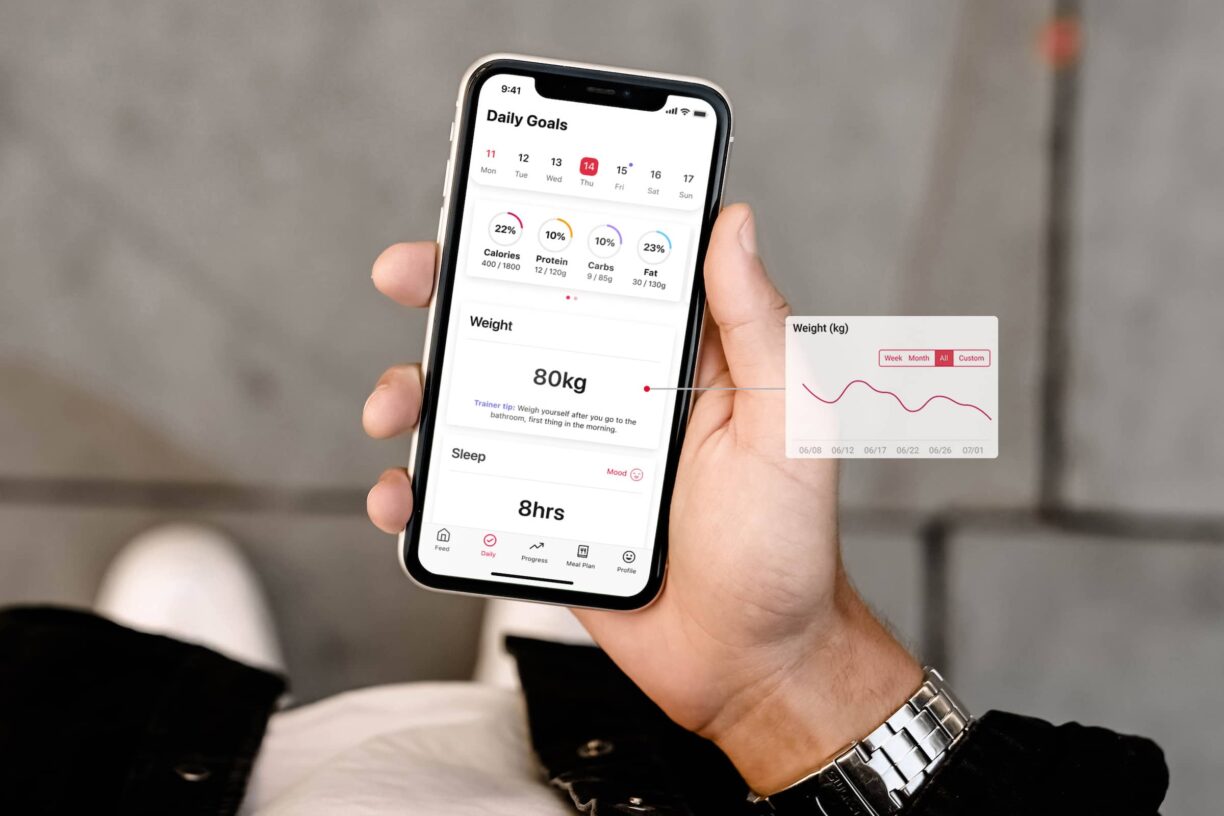 For the first time ever, Ultimate Performance has packaged together all the nutritional advice, workout plans, expertise, and accountability for which the company is synonymous, and made it available to anyone, anywhere in the world.
UP Transform is the accountability system and works as a diet creator, meal builder, calorie counter and progress tracker. 
Users start by giving details about their current weight, physical activity levels and food preferences. They can choose the body look they want to achieve, based on photographs of real U.P. clients, and decide on the speed they want their transformation to take.
The app calculates their daily calorie and macronutrient targets needed to achieve those goals and then designs a weekly seven-day meal plan.
UP On Demand allows users to unlock the secrets behind the incredible body transformations of thousands of U.P. clients across the world. Clients include celebrities and Hollywood stars, such as Top Gun: Maverick actor Glen Powell and Bridgerton's Jonathan Bailey.
The video-based app gives users access to a progressive, 18-week strength and conditioning programme for men and women. These programmes are based on real UP training sessions and show you how to master each move perfectly.
It's a programme based on the real workouts with which Ultimate Performance has built its global reputation on. A reputation for achieving stunning results – results that no other fitness company in the world can match.
Ultimate Performance founder and Global CEO, Nick Mitchell, created both apps in response to the slew of gimmicky fitness apps that 'guarantee' results in a matter of days and promote doomed-to-fail faddy programmes and diets.
The truth, says Nick, is that no one, and no company, can 'guarantee' results. No matter how hard you diet or train, unless you do it consistently, you will not see results. 
Nick said: "There is a complete glut of fitness apps that falsely 'guarantee' results based on slick marketing and empty promises.
"At Ultimate Performance, we consistently achieve results no one else in the global fitness industry can achieve. We have proven methodologies that deliver results, again and again. That is why we are such a trusted partner for people all around the world who want to transform their health. 
"Now, for the first time ever, we have brought together our experience, knowledge, and expertise, packaged it into two apps that fit together hand-in-hand, and made them available to anyone, anywhere in the world."
It is about accountability, believes Nick. If users commit 100% to following the meal plans and exercise programmes in both apps, they too can achieve incredible results no matter what their age, shape or size.
"There are no gimmicks here, no false marketing, no BS," Nick said. "These are the genuine workouts, and the genuine, tailored diet and meal plans we use, day-in, day-out, with our in-gym clients.
And if you completely focus on these programmes, and attack them with determination, commitment, and consistency, you will also achieve incredible results."
The launch of the apps also reflects Ultimate Performance's global vision to help people across the world to lead healthier lives.
"Ultimate Performance is not a traditional 'gym business'," reflects Nick. "Unlike others, we are not solely focused on getting people through the door and rinsing them for money, with no regard for what our clients actually achieve.
We are a health advisory business. We offer 24/7 advice to our clients on all aspects of their lifestyle, such as diet, nutrition, sleep, stress management, water intake, and what supplements to take. 
"It is these philosophies that power UP Transform and UP On Demand. From the comfort of your mobile device, you can have a world-class U.P. personal trainer with you 24/7, at home, or in the gym, who will essentially hold your hand, guide you and educate you on your journey towards getting the body look you've always wanted."
Together, UP Transform and UP On Demand offer access to tried-and-tested, industry-leading exercise and nutritional programmes, anytime and anywhere. Programmes that have produced unrivalled results in the eight countries and four continents on which Ultimate Performance operate. 
Features and benefits of UP Transform:
More than 400 delicious recipes built into the app.
Every recipe emphasises high-quality, nutrient-dense foods, such as lean proteins, green fibrous vegetables, healthy carbohydrates, and essential fat sources.
Unlike many basic calorie-tracking apps, the foods and ingredients in the UP Transform app come from the world's largest database of verified foods, with more than one million foods in the database.
Users also have the flexibility to create their own favourite recipes and save them in the app or scan ingredients and items via a free barcode scanner.
Weekly check-ins will keep users accountable and on track, with the ability to monitor their progress and adjust their targets if necessary.
The app also allows users to record their daily steps – an underrated and often overlooked tool for fat loss, and the hours they sleep.
A news feed, with articles written by experts at U.P., is designed to motivate, educate, and inspire users to achieve their goals.
Features and benefits of UP On Demand:
Results-focused workouts on demand. Users can access an extensive video library of exercises, performed by world-class trainers, so they can master and perfect how to perform these moves correctly.
Complete, progressive, 18-week male and female strength and conditioning programs, which have been structured and designed by industry-leading trainers.
These programs can be downloaded to any mobile device so they can be accessed anywhere, anytime, and synced to other devices.
Equipment-free, bodyweight cardio sessions to boost fitness and fat loss.
Mobility classes to build core strength, aid recovery and improve overall wellness.
Guided meditation videos to help with relaxation, mindfulness, sleep, and stress relief.
Videos providing expert education on training and nutrition for lifelong health. This includes watch-along cooking videos on how to make quick, delicious, macronutrient-calculated meals that fuel your goals.
Both apps are available to download from the Apple Store and Google Play.
UP Transform includes a 14-day free trial, after which it costs £9.99 / $9.99 a month or £79.99 / $80.99 a year.
For more information, visit: https://ultimateperformance.com/uptransform/
UP On Demand includes a 7-day free trial, after which it costs £2.99 / $3.99 a month or £30 / $40 a year.
For more information visit: https://ultimateperformance.com/upondemand/