Last updated on August 25th, 2020 at 08:00 PM
If you're stuck inside, either due to self-isolation or working from home because of coronavirus, maintaining your fitness can be tricky.
However, exercise might just be more important than ever. Not only will you need to keep your body moving to stay healthy while cooped up inside, but the endorphins rush from working out will do wonders for your mental health – particularly in these anxiety-inducing times.
Maybe your gym is limiting classes, or long runs outside are no longer an option; this is a great time to take on an at-home fitness challenge.
And just because you don't have loads of fancy gym equipment doesn't mean you can't push yourself – which is what any of these feats will do…
1. Run a marathon indoors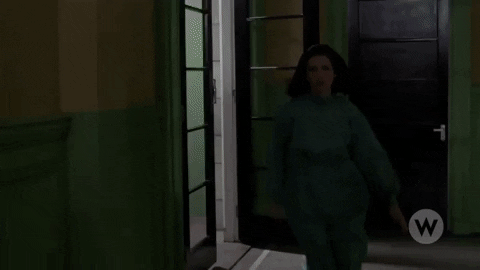 Being stuck inside doesn't mean you can't really push yourself – take a leaf out of one man's book in China, who used his time in quarantine to run a casual ultra-marathon. It's not like Pan Shancu from Hangzhou had reams of space to work with – instead, he set up two tables in his normal-sized apartment and jogged around them.
Shancu says he ran 66 kilometres in six hours and 41 minutes, telling the AFP news agency: "I felt a little dizzy at first, but you get used to it after you circle many times."
If this sounds like the kind of challenge you'd be up for, make sure you're in a ground-floor apartment so as not to irritate your neighbours too much…
2. Do 100 push-ups every day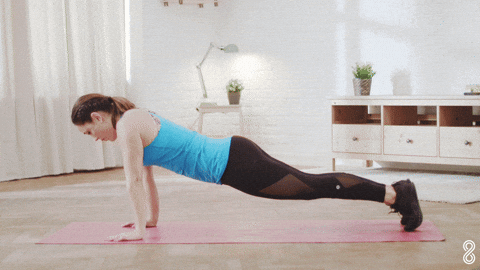 If running countless laps of your living room doesn't sound particularly appealing, there are plenty of other things you can do to keep your fitness up at home.
Challenge yourself to doing 100 push-ups a day – they don't have to be all at once, but you can drop to the floor and do a set whenever you feel like it. If you're the kind of person who likes to achieve a certain number of steps a day, this is the perfect alternative to keep you moving when you're stuck inside.
3. Improve on how many burpees you can do in two minutes
Most of us groan when made to do burpees, and while they might not get any easier, you can definitely improve how you do them. Burpees are the ultimate total body compound movement, targeting everything from your arms and chest to legs and core. Plus, they get your heart rate up and burn calories like you wouldn't believe.
You can do burpees anywhere, so if you're looking at a long stretch of working from home, now is the perfect time to challenge yourself. Take just two minutes out of your day to do as many burpees as you can – concentrating on your form to prevent any injuries. As the days go on, try and beat your previous number, and see just how much fitter you get over time.
4. Hold a wall sit for as long as possible
If you're not used to working from home, it can come as a bit of a shock. Being in a shared office space means you can break up the day by standing up, making a cup of tea and chatting to co-workers. At home, these breaks don't come as easily, which might make it harder to focus on what you're doing.
So you'll need to come up with your own pauses throughout the day to get your concentration back – which is where a fitness challenge comes in. Once a day – maybe during a particular slump time, like the middle of the afternoon – do a wall sit to failure.
Basically, you sit like you're on a chair with your back against the wall, using your leg muscles to support you. Make sure your thighs are parallel to the floor and time how long you can stay in this position. Log your time, and try and improve it every day – it just goes to show, you don't need to be in a gym class full of people to have a bit of healthy competition.