Last updated on October 6th, 2021 at 05:07 PM
With the Premier League season well underway and ahead of England's World Cup qualifiers, Tyrone Mings has shared his top training and nutrition tips that he hopes will help to continue his impressive form.
Mings has labelled 2021 a "big year of personal and professional growth" having helped the Three Lions reach the Euro 2020 final and becoming Aston Villa captain, and admits he is "more focused than ever" giving it everything on the pitch ahead of the 2022 World Cup.  
With nutrition playing such a key part in the footballer's success, the center-back has teamed up with Alpro to share his top fitness and nutrition tips – and lay down a challenge for the nation to take on. 
Having recently spoken out about the mental toll of being a professional athlete, Mings has identified taking time out to rest and reset, as well as variation in training and plant-based protein as the key components in his fitness and nutrition routine.
The pro footballer is currently working more plant-based food into his diet – for both health and sustainability reasons – and plans to fuel his training with plant-based protein.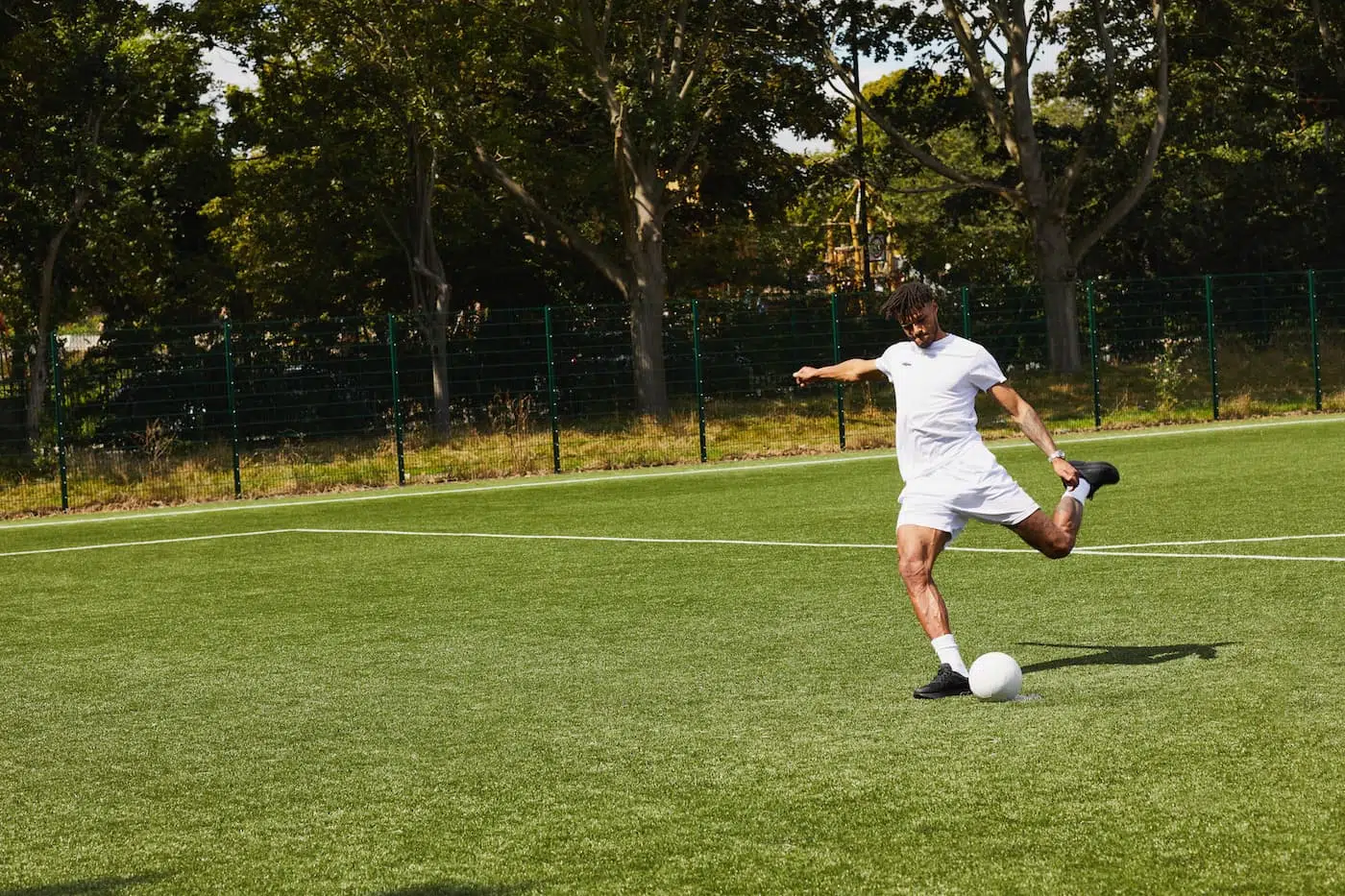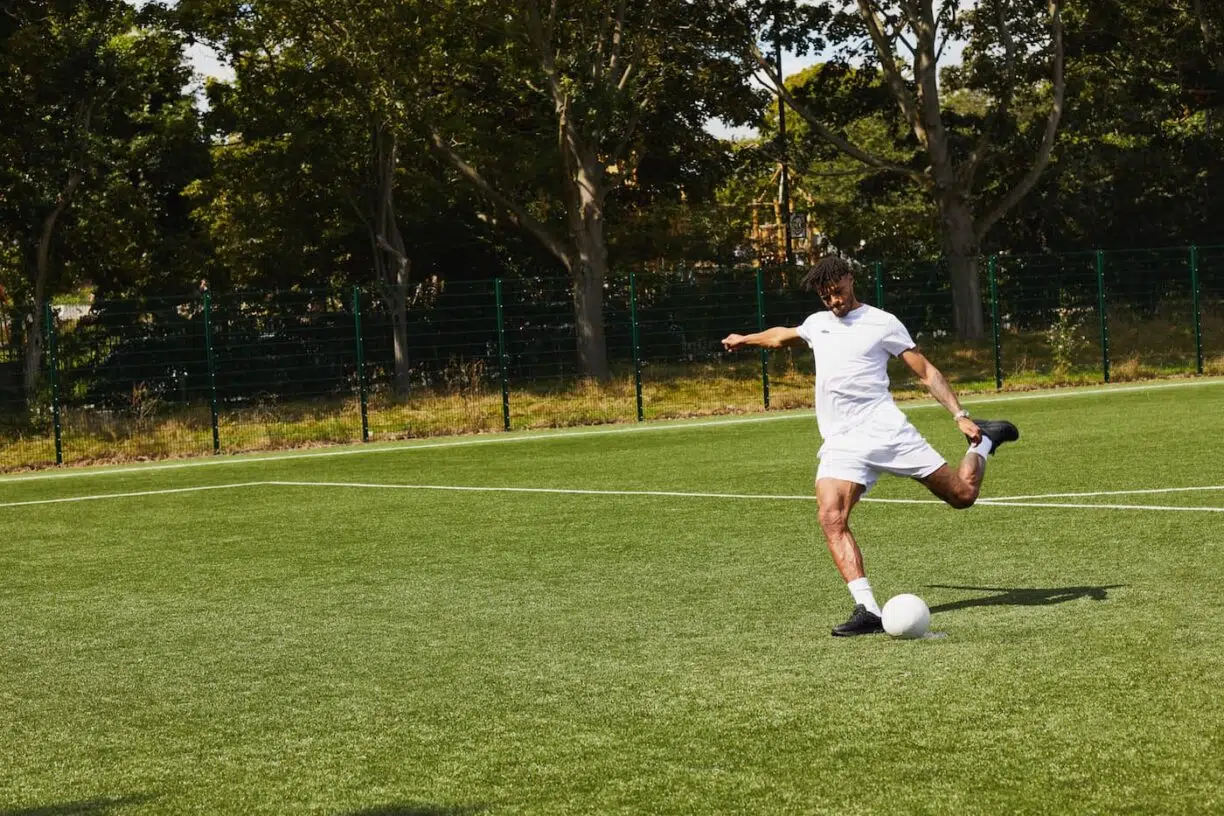 Tyrone Mings said,"2021 has been a big year for me, and making sure I'm fuelling in the right way is key to my ability to perform – both on and off the pitch. Keeping my protein intake up is pretty key given how much I'm training mid-season, and I've been looking to plant-based protein sources like soya – which is not only great fuel but also means I'm doing my bit for the planet in the process." 
When it comes to prepping for a big competition like The Euros or the Premier League, Mings confirms that his game day diet is heavy on plant-based food and drink:
"There's so much on my mind ahead of a big game and the stress often kicks in the day before, so making sure I'm prepped nutrition-wise is something simple I can do to feel good. The day before a big game I pack in as many nutrients, carbs, and protein as possible, while still keeping things light – plant-based protein is a great way to tick a few boxes."
Mings keeps pretty lean and follows a protein-rich diet to stay in shape – his typical diet during a season consists of a mixture of healthy carbs and protein; a high protein soya drink (often straight from the glass), plenty of starchy veg, whole wheat pasta, and fruit, nuts, or a soya yogurt for snacks.
Not shy of a challenge himself, Mings is encouraging fans to take him on at this own game – giving the nation a taste of his training regime by setting an epic crossbar challenge to show how plant-based is helping him to smash PBs. Mings said:
"It's no secret that eating well is key to feeling good, and I've been mixing it up lately with high-quality plant protein and feeling great for it.
I find I've got loads in the tank and can really get stuck into whatever training throws my way – even if it's something as challenging as this crossbar test! Fuel up and give this challenge a go at your local – good luck, it's not easy!"
Fast becoming a voice for change, Mings is becoming increasingly aware of the impact his food choices have on the future of the planet and is a keen advocate for introducing more plant-based foods into our diets to "do our bit".  
"Outside of the obvious health benefits, sustainability has been a key reason for adding more plant-based food and drink to my diet. It's such an easy way to do my bit for the planet, and I encourage others to reach for plant-based food and drink more often, too."
Tyrone Mings has shared his top training and nutrition tips to get match fit:
Strike a balance: More doesn't always equal better results – in fact, sometimes less is more when it comes to training. Do the right things, do them well, and give yourself time to rest when you need it.
No one is going to be performing their best when they're overworked and burnt out. We all feel the pressure from time to time to do more, as we see 'busy culture' glorified, but the reality is taking time out to reset – mentally and physically – is the key to any real success, on and off the pitch.
Know when to push yourself and know when to take time out – balance is everything! 
Mix it up: Our bodies react well to change and variation. If we do the same workouts 24/7, this is what our bodies come to expect, and – amongst other things – we get complacent.  
Mixing up your training regime has countless benefits: you won't get bored (and be inclined to skip workouts!), you'll avoid injury that can come from overworking the same muscles, you'll build up different muscles which you might not be directly targeting – which will help your overall performance and day-to-day movement, and you'll keep your brain active and healthy – the brain loves learning new things!
Refuel to repair: It's easy following a big game to want to jump straight back into training, but taking a beat to make sure you're fuelling in the best way to repair post-training (or game) is fundamental.
After any full-on exercise or sport, it's important to refuel by replenishing your stores with ample protein and carbohydrates. In the few days following a game, I'm in refuel mode. That means ramping up my protein intake throughout the day – with a little help from Alpro Soya High Protein – and making sure I'm getting plenty of good quality protein to maintain muscle strength after pushing myself on the pitch.
Tyrone Mings was speaking on behalf of plant-based pioneers, Alpro.
To learn more about the nutritional benefits of Alpro – including its high in plant protein Soya drinks – go to alpro.com