Luxury fitness and health group Third Space has today confirmed plans to further continue its expansion into residential areas of London, by announcing the launch of a brand new club in Clapham Junction.
Located across three floors in the iconic Arding and Hobbs building, the club is set to open its doors to members in Spring/Summer 2024.
This announcement follows on from Wimbledon which is set to open later this year, and Battersea and Wood Wharf which will open in early 2024.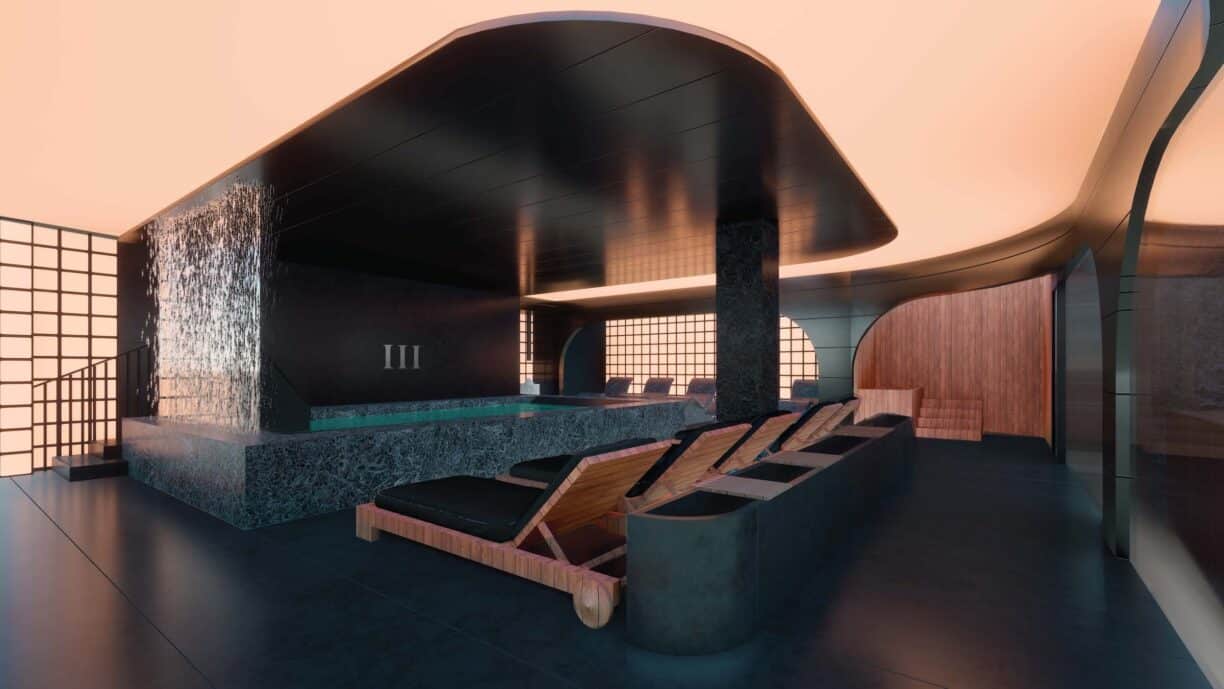 Third Space Clapham marks the 12th club opening for the brand and will provide 28,000 sq ft of luxury workout and recovery space for members, as it continues its strategy to build a network of clubs within a mixture of city centre and more local suburban areas.
The brand has seen steady growth through 2022, with increasing member visits across its portfolio, following a string of new club announcements. Third Space achieved revenues in excess of £50m in 2022, with £70m forecasted for 2023.
Third Space's luxury health clubs are individual in style, with their own unique design, often taking inspiration from the buildings in which they are developed.
The latest announcement is no different: located in the iconic Arding and Hobbs building, it will be renovated back to its 1920s glory, blending its industrial and heritage design with Third Space's modernised look and feel, which will feature rich materials such as metal, stone and wood.
Designed with renowned architects RHE, partners for the City, Moorgate and Battersea sites, the gym will encompass its industrial design aesthetic for which it has become recognised.
The refurbished grade II listed building which is located at the junction of Lavender Hill and St John's Road in Clapham will offer Third Space members state-of-the-art equipment and technology.
It will feature five studios for Third Space's award-winning classes, including  Reformer Pilates, Hot Yoga, a signature high-intensity studio with immersive light and sound and a cycle studio with recording studio-level acoustics.
The club will also have a track and rig area, offering functional training complete with assault bikes and ski ergs, alongside a range of strength and cardio equipment.
Each section of Third Space is meticulously designed and built, and due to the increased popularity of recovery areas, the new club will feature a wet spa with a sunken massage jet hydro-pool, cold plunge pool, steam room and Himalayan sea salt walled sauna.
Members will be able to make the most of the recovery zone facilities, which are expected to be a popular destination for post workout recovery.
Colin Waggett, CEO of Third Space, comments: "We're excited to announce further expansion with the opening of Third Space Clapham, reaching a new area in London, with a beautiful grade II listed building.
With such an iconic building, comes the need to ensure we're doing it justice, through pushing the boundaries of what people can expect from gyms and their design aesthetics.
We will offer members a luxurious environment, with the very best in training and recovery facilities. It marks another exciting milestone in our journey.
Our clubs have continued to see steady growth through 2022 and we expect this upward curve to continue throughout 2023. We're thrilled to be able to announce this commitment to our strategy and supporting members on their fitness journeys, both from home and in the office."
Natural Fitness food will be available within the club, where members and local residents can enjoy freshly made food, shakes and drinks.
Third Space aims to offer essential refuelling as part of its offering, with meals curated by specialist in-house nutritionists, helping members reach their fitness goals.
Chris Bonner, Head of Asset Management at W.RE, added:"Arding and Hobbs is a special building with a very special future. Testament to this is the commitment of Third Space to create a class-leading health and wellbeing club within Arding & Hobbs which without doubt will serve as an invaluable amenity to future users of the building and the local Clapham Junction community alike."