Last updated on June 28th, 2023 at 09:17 PM
Peloton, is once again pushing boundaries with its latest release: Lanebreak Tread. This cutting-edge offering combines the excitement of gaming with a tailored cardio workout experience on the Peloton Tread.
Following the success of Lanebreak Bike in 2022, which saw millions of users completing Lanebreak workouts, Peloton now aims to captivate fitness enthusiasts with this exhilarating new addition.
Get Your Heart Racing: Run, Jog, and Walk Your Way to Victory!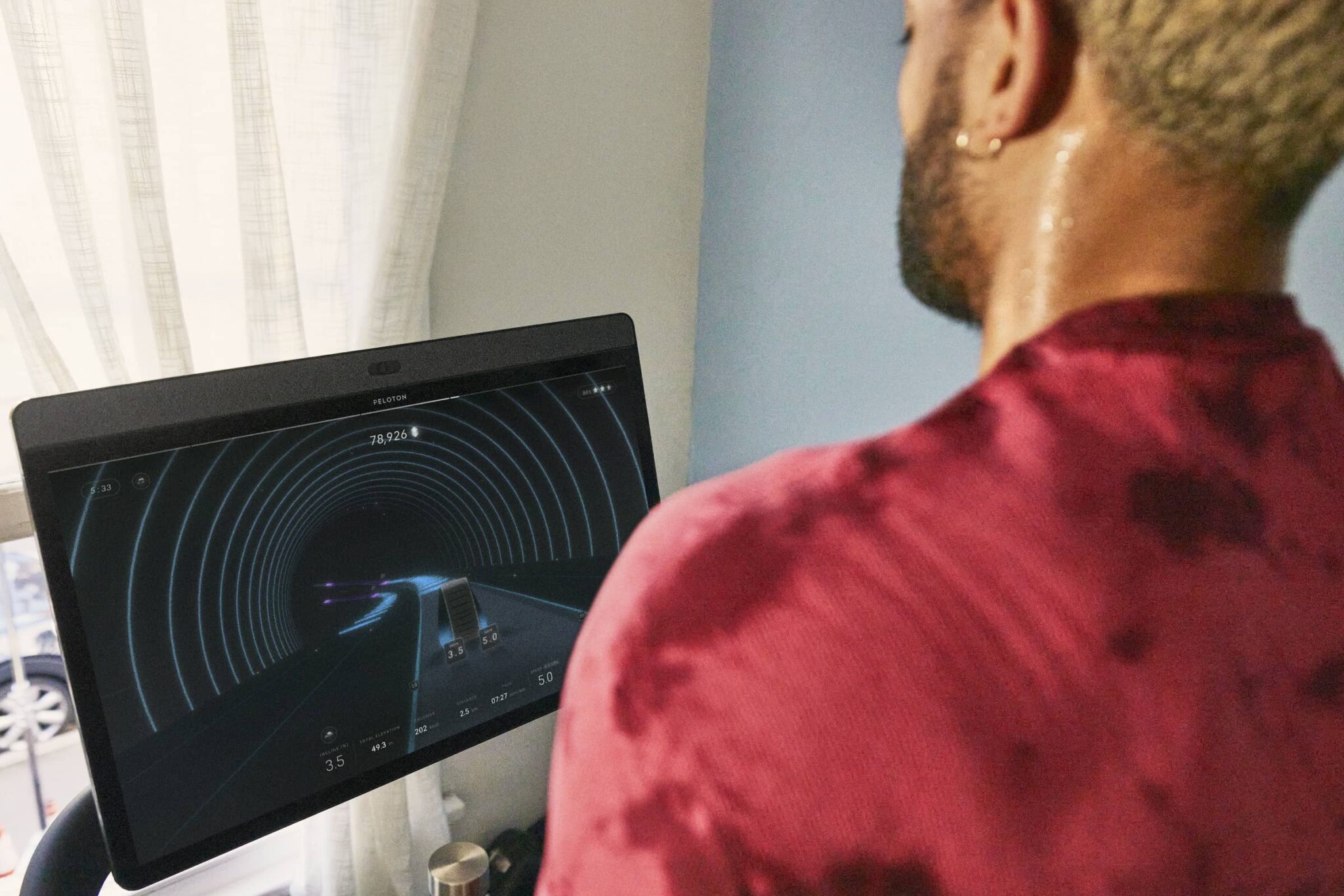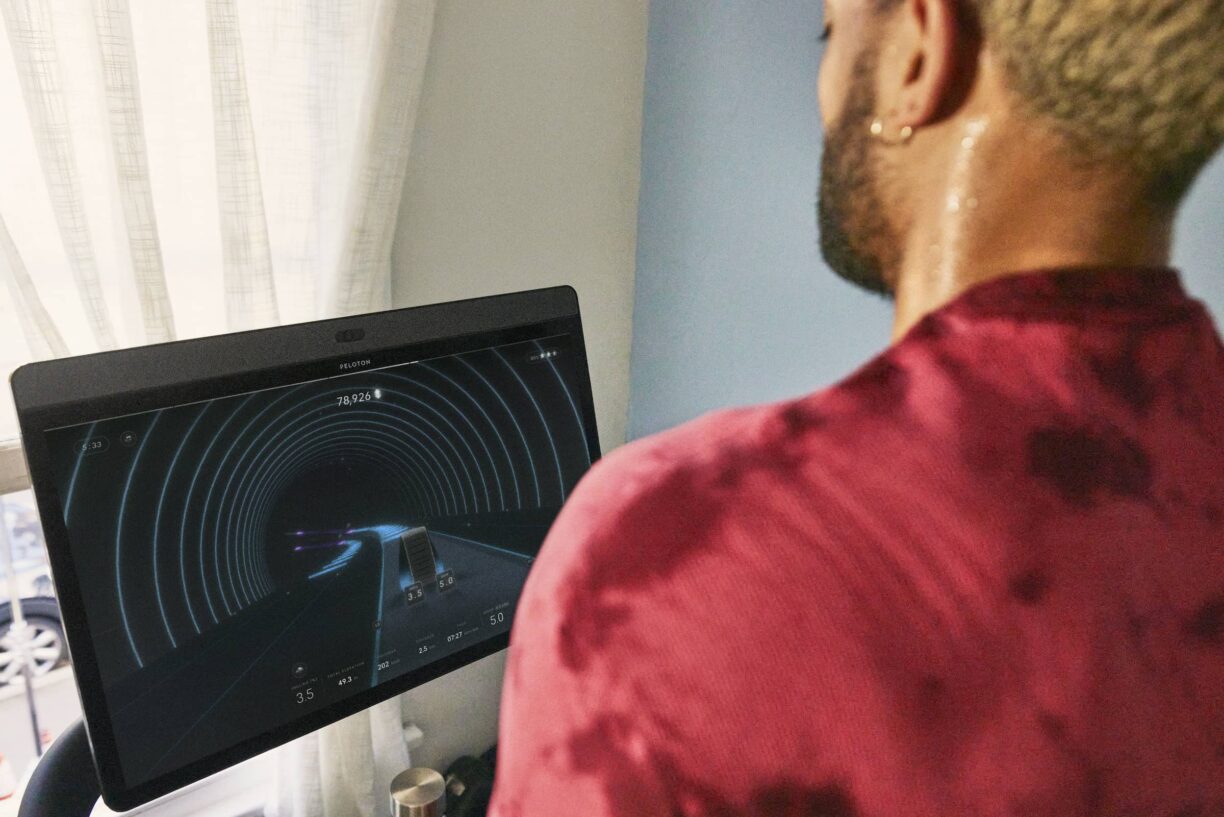 Lanebreak Tread turns your workout into a thrilling game where your incline and speed must align with animated cues on the tablet to maximize your score.
This engaging experience, exclusively available to All-Access Members utilizing the Peloton Tread, brings together immersive visuals, fitness challenges, and an energizing soundtrack.
Embark on a 3D Hill Climbing Adventure
Drawing inspiration from Peloton's renowned instructor-led classes, Lanebreak Tread utilizes the Tread's advanced hardware capabilities to create an immersive auto-incline experience called the Hill Moment.
As you enter a Hill, the Tread seamlessly adjusts its incline to match the curve displayed on the captivating 3D world showcased on the tablet.
Unleash Your Potential with Interval Training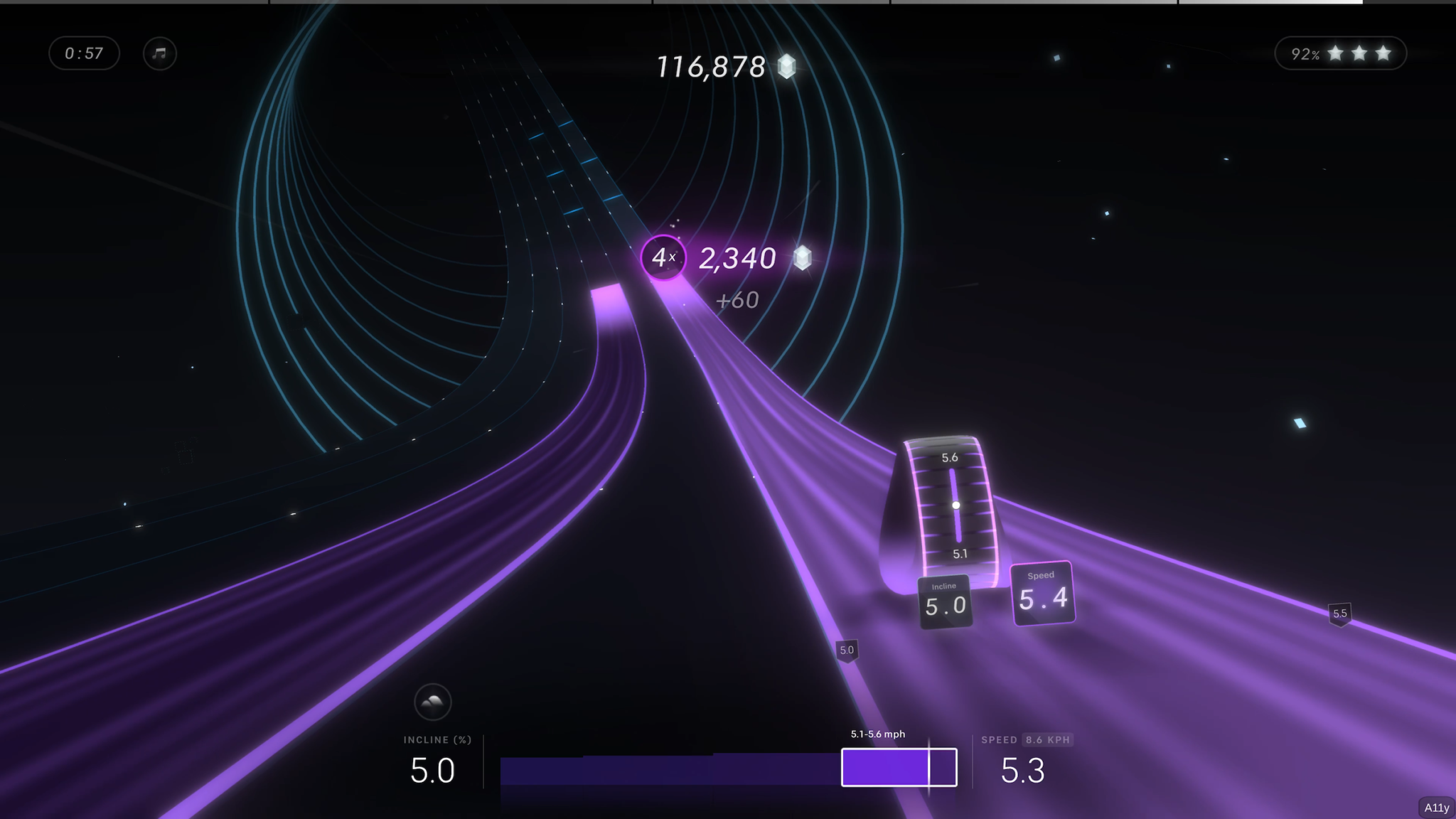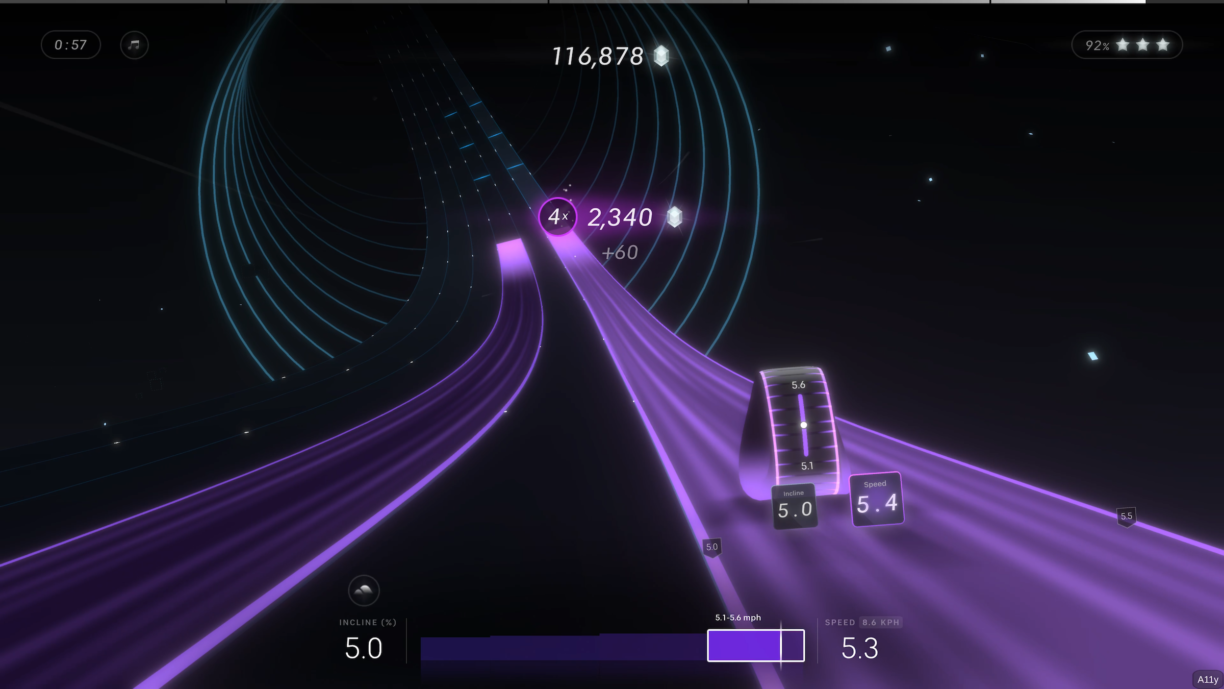 Lanebreak Tread introduces several exciting features, including the Pacer mechanic, designed to reward Members who adhere to interval workouts.
Visuals and controls have been meticulously redesigned to enhance running and walking experiences, featuring a Tread-inspired avatar and a wide range of pace-based difficulty options.
Just like the Peloton Instructor class library, Lanebreak Tread also fosters a sense of community with leaderboards and other interactive elements.
Tom Cortese, Peloton's Co-Founder and Chief Product Officer, shares, "The Peloton experience has always embraced gamification principles, from in-class leaderboards to achievements and streaks.
Lanebreak was created to offer a completely new workout encounter, blending expertly designed routines with captivating graphics, energizing playlists, and enhanced game mechanics. Lanebreak classes are not only fun and immersive but also motivate you to hit those workout cues like never before."
Embrace the Beat with Music That Moves You
Both Lanebreak Bike and Tread provide access to Peloton's unmatched music catalog, offering unique playlists tailored to each Lanebreak level.
The music seamlessly aligns with on-screen cues and the workout's goal or type. Launching with an impressive lineup of genres, including Pop, Electronic, R&B, Hip Hop, Rock, Metal, Country, and Latin, Lanebreak Tread goes the extra mile by unveiling a custom 30-minute level featuring the dynamic tunes of Tiësto. This exclusive mix, curated by the iconic DJ/Producer, showcases tracks from his latest album, DRIVE.
Tiësto shares his enthusiasm for the collaboration, stating, "I'm super excited to partner with Peloton on this new Tread experience! Music has the power to motivate and energize us when we need it most.
Being active and working out is something I love, and the high energy in my music is a perfect match. I am thrilled that Peloton has selected the DJ Mix version of my latest album DRIVE for the new Lanebreak Tread workout."
Expanding Boundaries, Empowering Members
The launch of Lanebreak Tread underlines Peloton's unwavering commitment to broadening its diverse array of workout content. With innovative and captivating experiences, Peloton aims to meet its Members wherever they may be on their fitness journey.
Members can find Lanebreak Tread on their Peloton Tread under the 'More Runs' tab, exploring individual levels within the extensive on-demand class library.