Last updated on June 20th, 2022 at 01:50 PM
Marking the next chapter of Nike's relentless focus on designing for runners, the all-new Nike Air Zoom Alphafly NEXT% 2 is built for peak performance for marathon and long-distance road racing.
An innovative design built on learnings from the first iteration of Nike's pinnacle racing shoe, the Alphafly NEXT% 2 now serves the future of runners at all levels.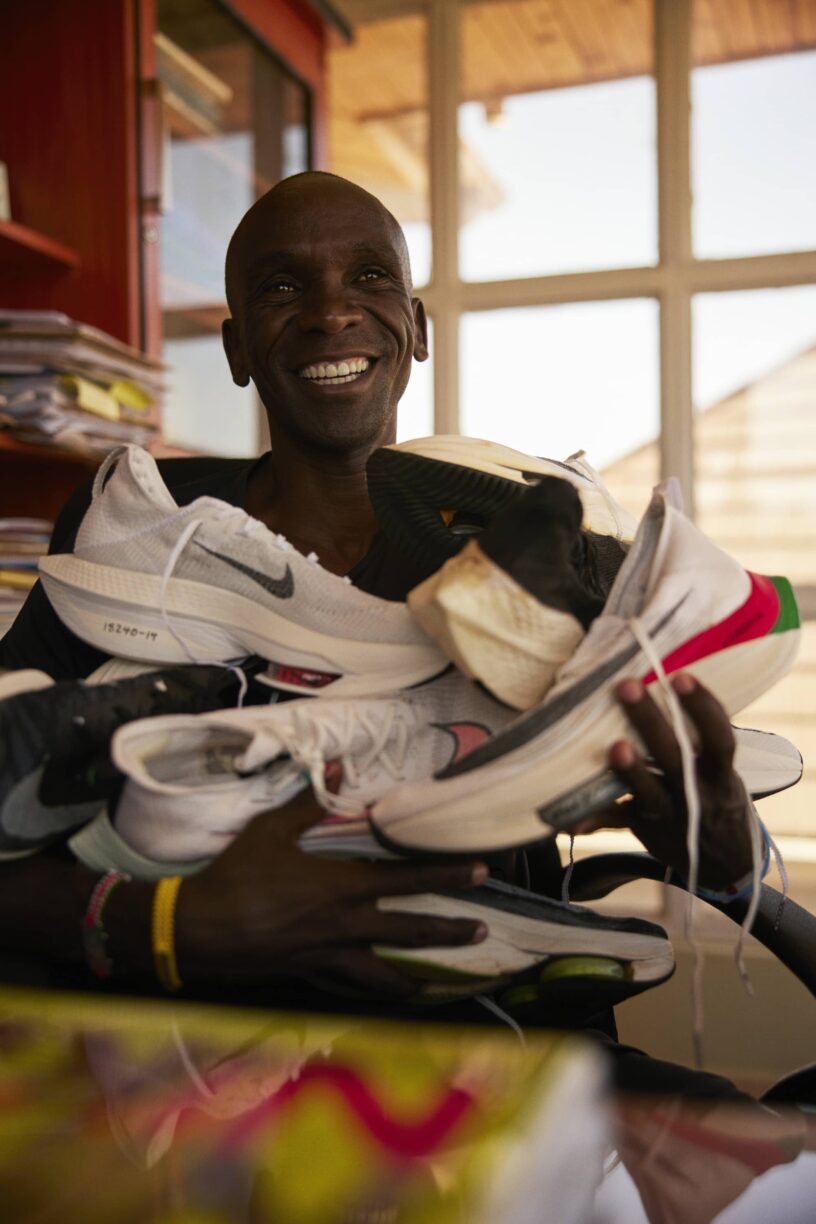 The updates to the Alphafly NEXT% 2 were focused on refining the construction of the shoe to take all runners through the marathon distance with improved stability and transition.
True to its origin, the Alphafly NEXT% 2 midsole is made from a combination of full-length ZoomX foam (Nike's lightest and most resilient foam), a full-length curved carbon plate, and dual Zoom Air pods — offering runners a propulsive, lightweight and supportive ride.
The additional foam was added under the Zoom Air pods in the forefoot, offering more energy return and helping ensure a smooth transition from heel to forefoot as runners go through their stride.
A slightly wider heel helps improve stability and transition through changes of pace. The upper now features Atomknit 2.0, engineered for containment in the forefoot, breathability above the toes, and comfortable padding under the laces.
Inspired by Nike's elite marathon athletes, the prototype colourway of the Alphafly NEXT% 2 is a nod to Nike's development process of testing with athletes.
This colourway features a wear test number on the medial side along with pops of colour highlighting the dual Zoom Air bags.
"The Alphafly NEXT% 2 is built for athletes going after their personal best in the marathon," says Elliott Heath, Nike Running Footwear Product Manager.
"Since its inception, the Alphafly has been inspired by the most elite runners going after world records. The updates we've made in the second iteration continue to equip elite athletes competing on the world stage but were focused on improving the racing experience for all runners chasing their personal best."
The prototype colourway of the Nike Air Zoom Alphafly NEXT% 2 releases in limited quantities beginning June 15. More colourways will follow.