Last updated on May 22nd, 2022 at 11:51 AM
Manuel Lettenbichler triumphed at the Xross Hard Enduro Rally in Serbia to boost his 2022 FIM Hard Enduro World Championship title hopes as Billy Bolt claimed the joint overall lead.
Spaniard Mario Roman won the 2022 season opener at the Minus 400 in Israel with Britons Bolt and Graham Jarvis second and third respectively ahead of the second stop of eight this season in Serbia.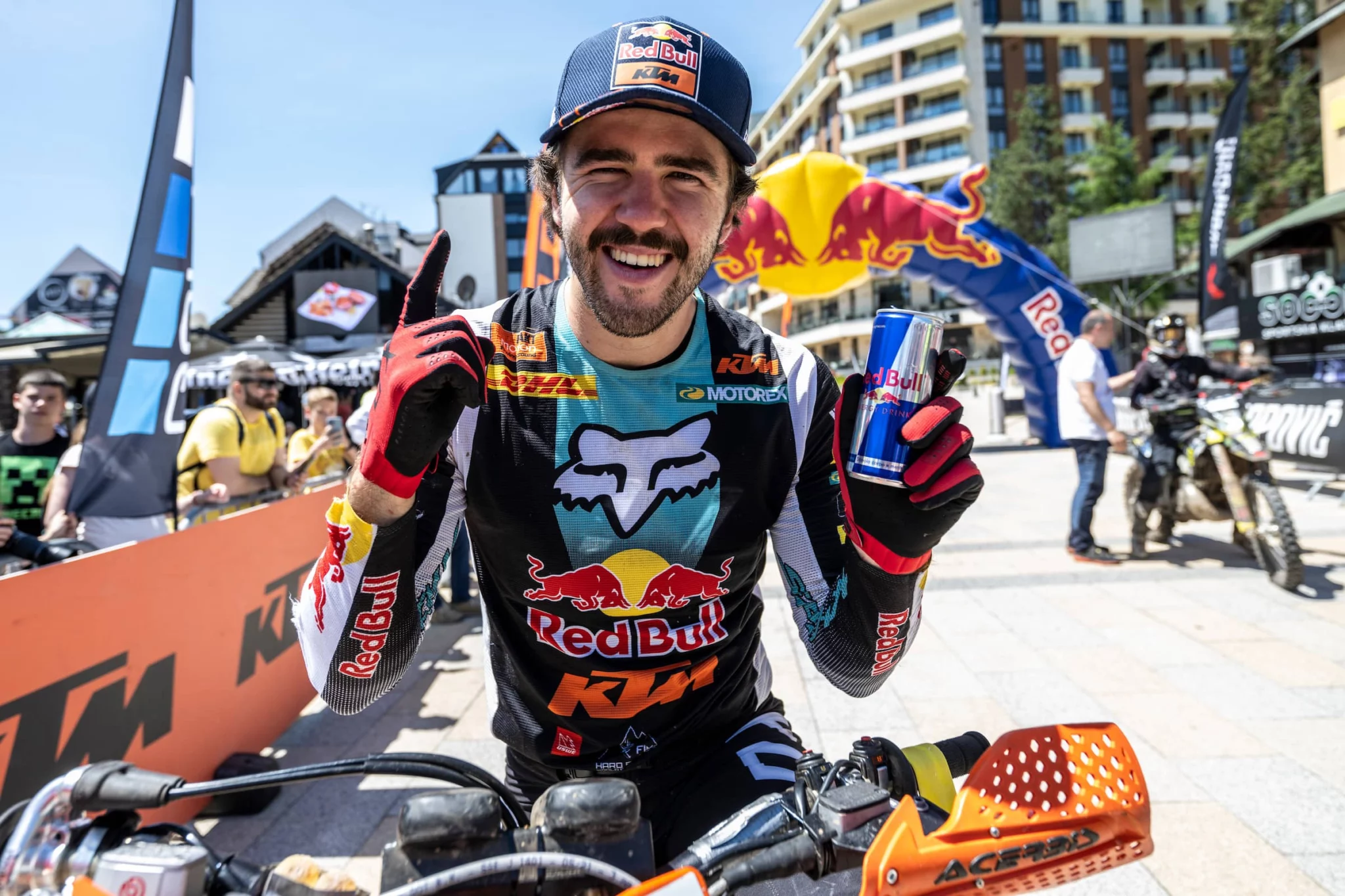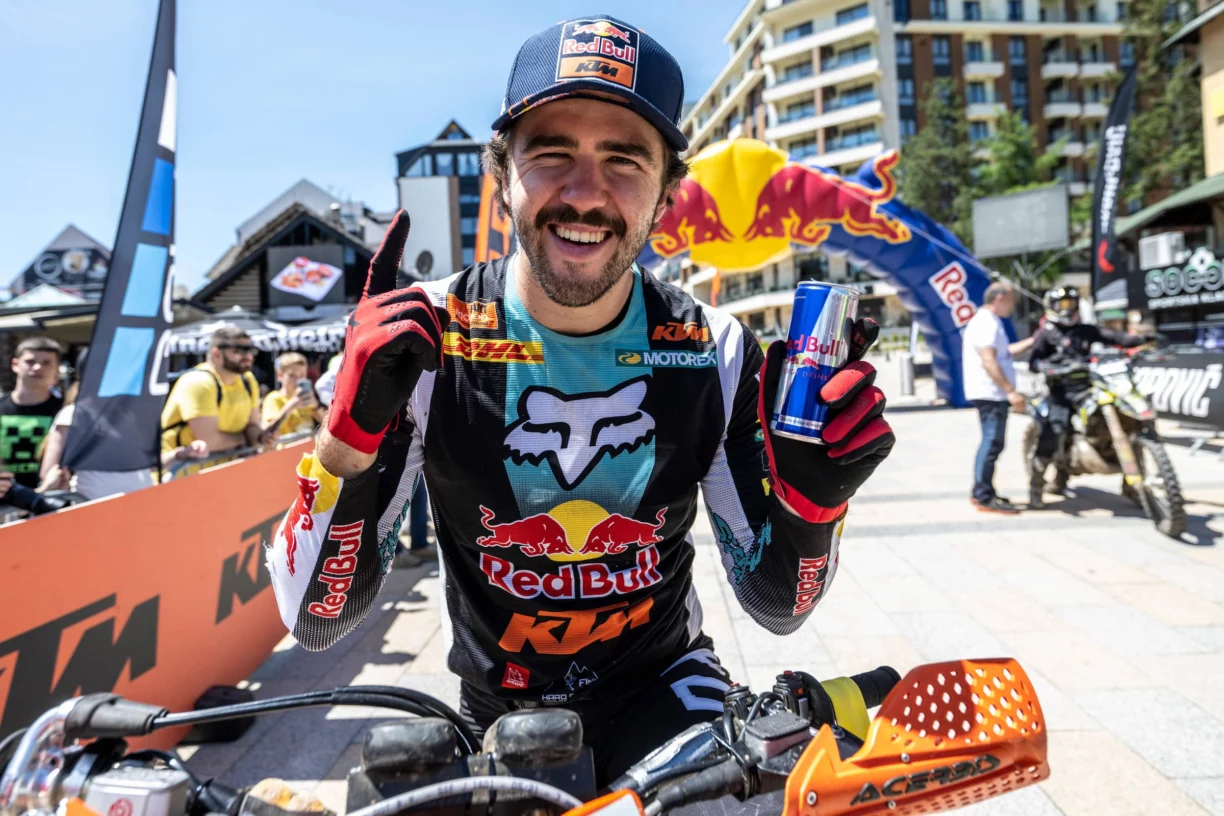 German racer Lettenbichler made a triumphant return from a knee injury at this week's second stop, though, to secure the top step of the podium from Teodor Kabakchiev and veteran legend Jarvis.
With the outcome boiling down to the final day of racing, all eyes were on KTM Factory Racing's Lettenbichler who started Day Three as the new race leader after an outstanding Day Two of riding.
Off to a flying start, Lettenbichler topped the timesheets on the first Special Stage to extend his lead by another three minutes as Sherco Factory Racing's Wade Young took second with Bolt third.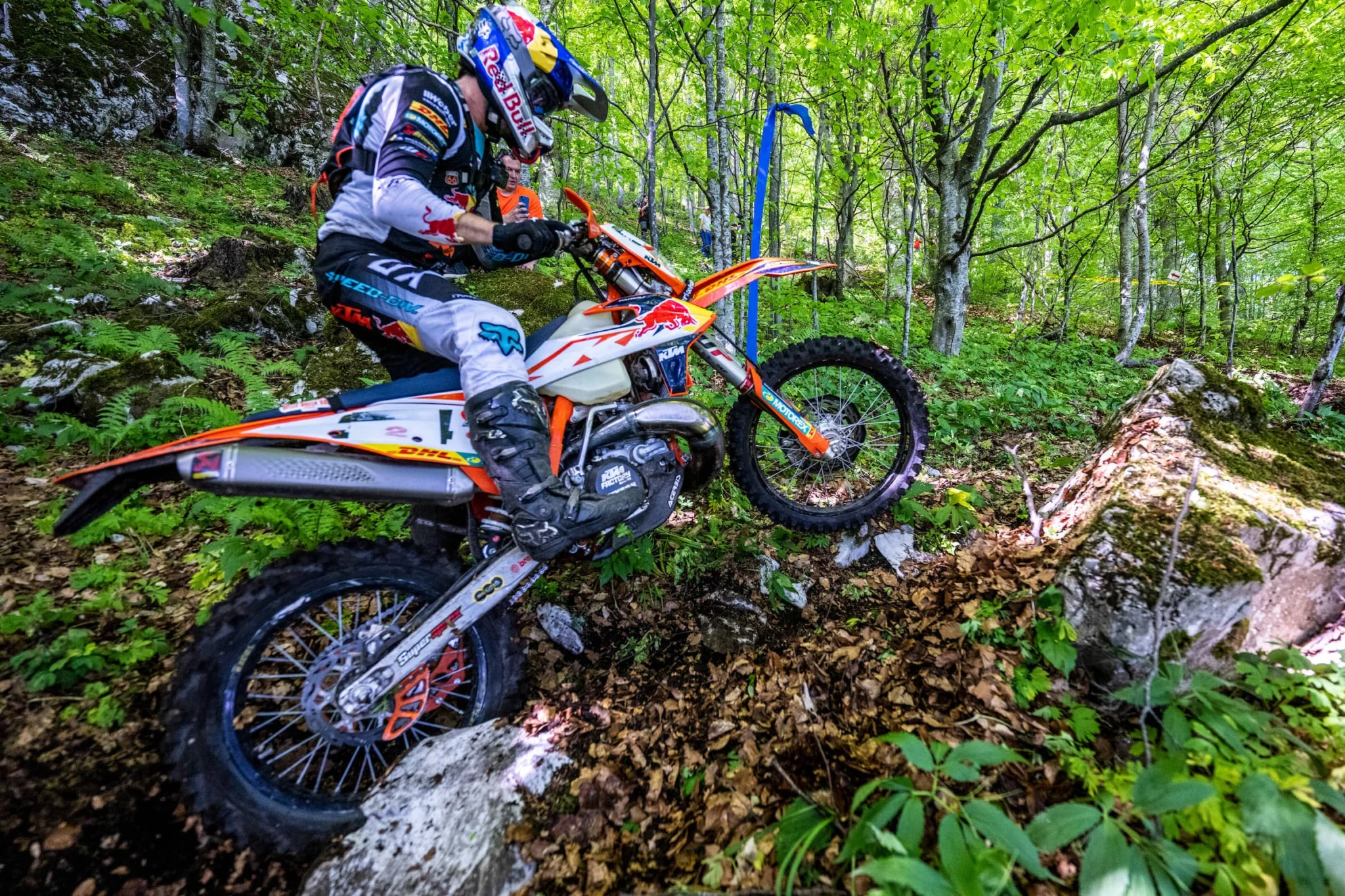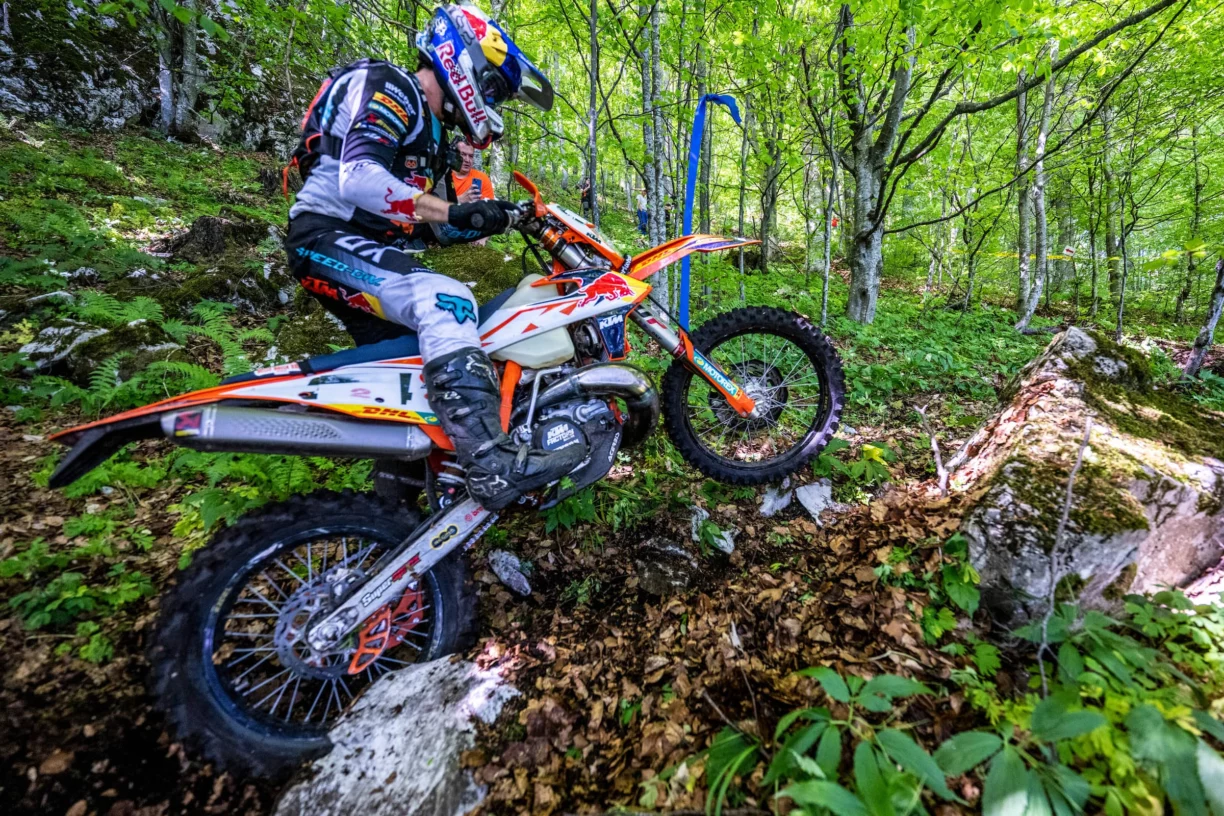 A short 44-minute stage awaited riders for Special Stage 2 and this time it was Jarvis who edged out Bolt by four seconds, with Lettenbichler shadowing them across the line for third.
The final Special Stage of the rally was almost a formality for Lettenbichler and, with no mistakes made, the KTM rider did enough to win round two of the 2022 FIM Hard Enduro World Championship.
Lettenbichler, 24, revealed: "Amazing! I am honestly so surprised to have won. I didn't come here expecting to, but things began to go my way and I got the job done.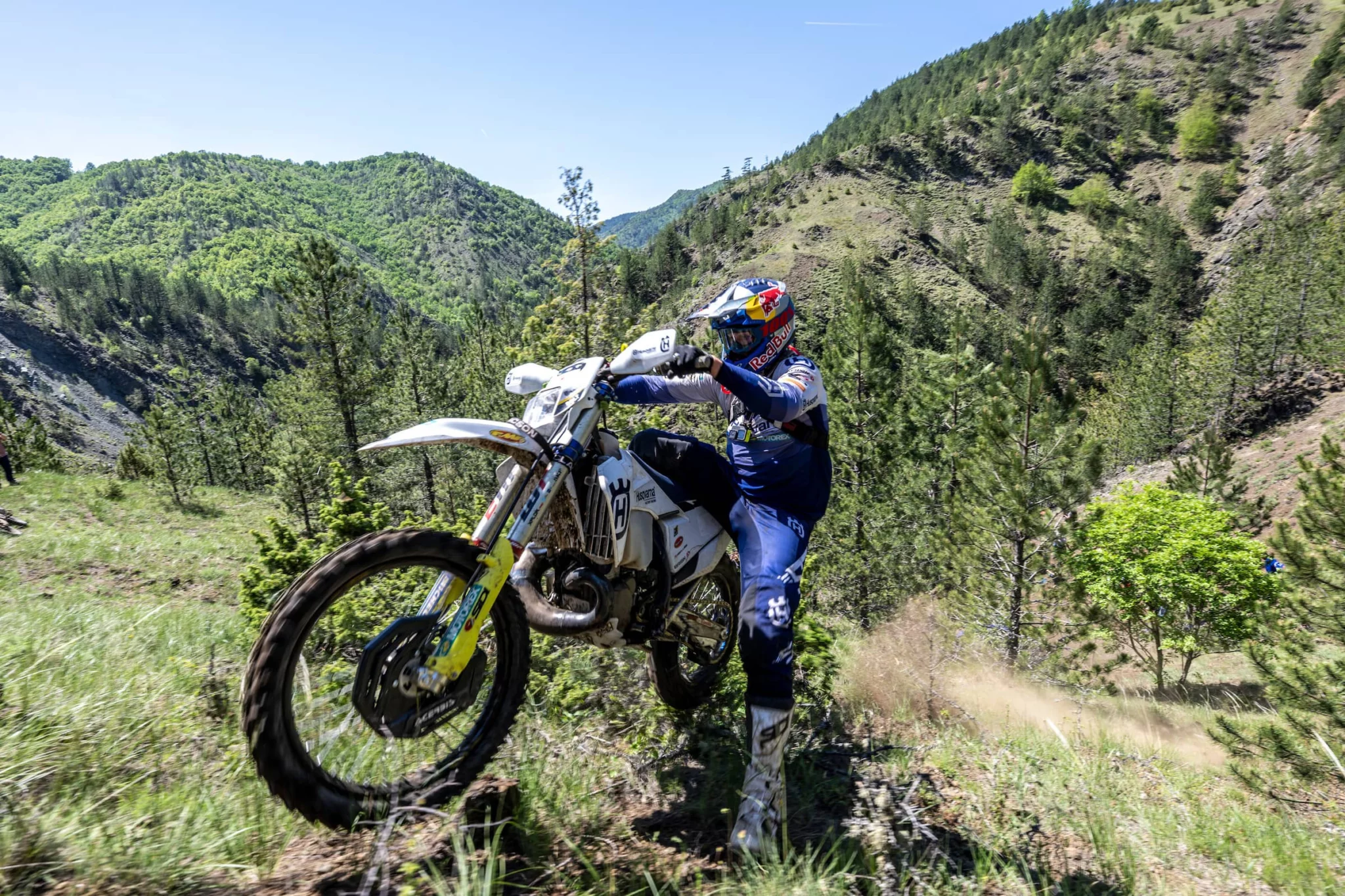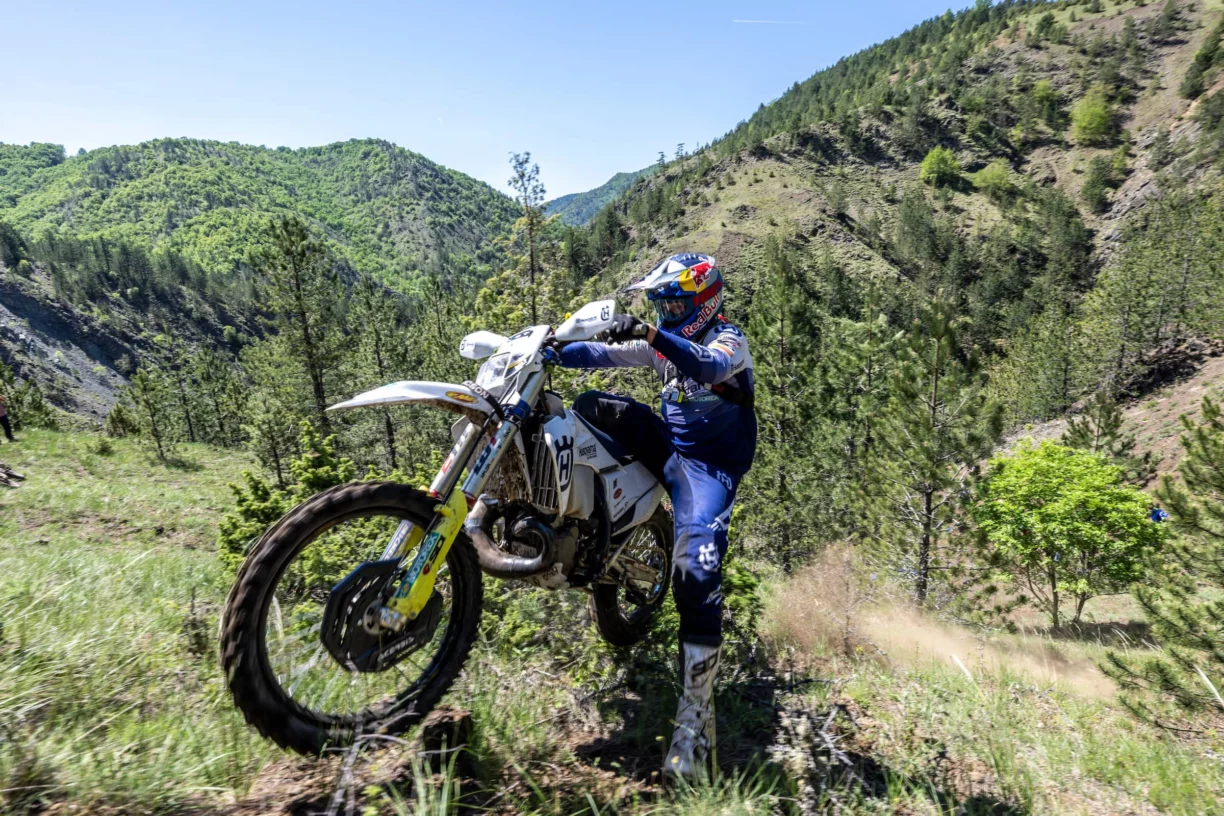 I think yesterday was the deal-breaker, building a big lead. But I know luck can quickly change so I had to keep focused. It's been a long time away from racing so to be back winning, it's amazing."
History was made behind as Kabakchiev (Team Bulgaria powered by ECONT) become the first Bulgarian to finish on the podium as Jarvis (Jarvis Racing Team Husqvarna) put in another great performance to finish in third and share the title lead with Husqvarna Factory Racing's Bolt.
In the FIM Hard Enduro Junior Cup, it was Rigo Racing's Matt Green who completed a perfect week to win Day Three and with it become the first Junior race winner in the FIM Hard Enduro series.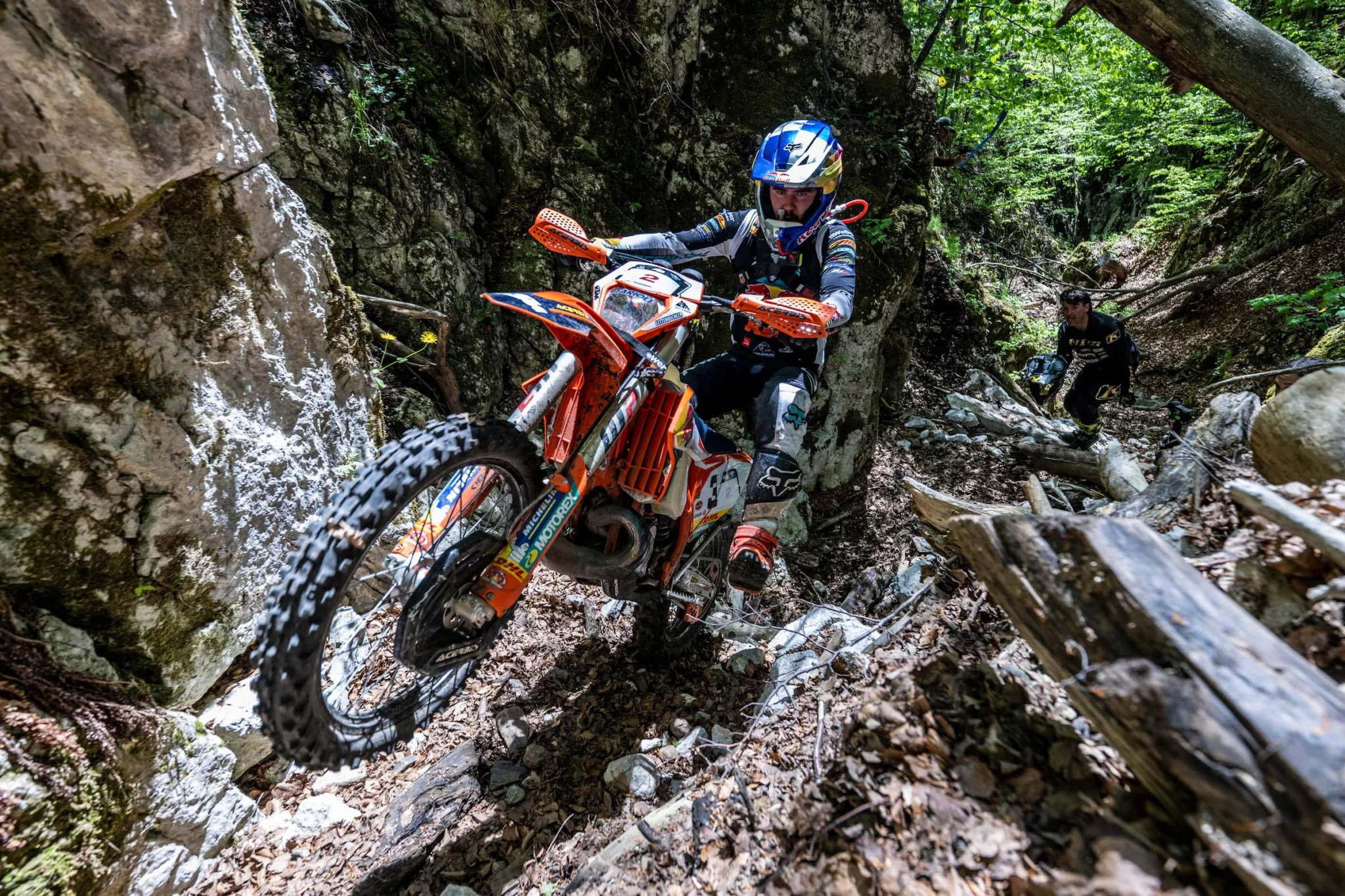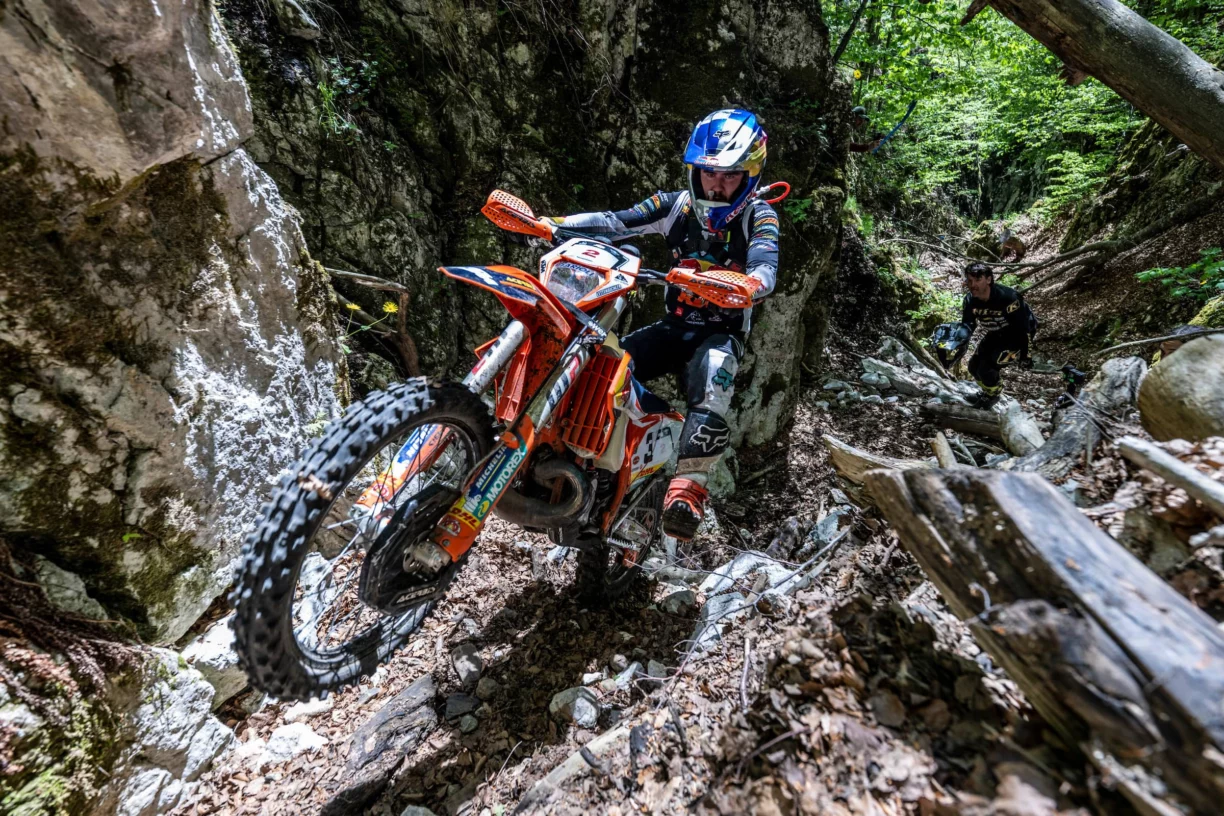 The 2022 FIM Hard Enduro World Championship moves onto Austria next and the iconic Red Bull Erzbergrodeo across June 16-19.
Xross Hard Enduro Rally result
1. Manuel Lettenbichler (KTM) 11:10:04; 2. Teodor Kabakchiev (KTM) 11:20:07; 3. Graham Jarvis (Husqvarna) 11:28:35; 4. Billy Bolt (Husqvarna) 11:37:27; 5. Wade Young (Sherco) 11:37:27; 6. Michael Walkner (GASGAS) 11:47:10; 7. David Cyprian (KTM)12:07:55; 8. Alfredo Gomez (GASGAS) 12:23:55; 9. Will Hoare (GASGAS) 12:27:10; 10. Matt Green (GASGAS) 12:45:20
2022 FIM Hard Enduro World Championship Standings (After Round 2)
1. Billy Bolt (Husqvarna) 30pts; 2. Graham Jarvis (Husqvarna) 30pts; 3. Teodor Kabakchiev (KTM) 27pts; 4. Mario Roman (Sherco) 25pts; 5. Wade Young (Sherco) 22pts; 6. Alfredo Gomez (GASGAS) 21pts; 7. Manuel Lettenbichler (KTM) 20pts; 8. Michael Walkner (GASGAS) 18pts
2022 FIM Hard Enduro World Championship calendar
Round 1: Minus 400 – Israel, April 5/6/7
Round 2: Xross Hard Enduro Rally – Serbia, May 18/19/20/21
Round 3: Red Bull Erzbergrodeo – Austria, June 16/17/18/19
Round 4: Red Bull Abestone – Italy, July 9/10
Round 5: Red Bull Romaniacs – Romania, July 26/27/28/29/30
Round 6: Red Bull TKO – USA, August 13/14
Round 7: Red Bull Outliers – Canada, August 27/28
Round 8: Hixpania Hard Enduro – Spain, October 7/8/9