Last updated on October 2nd, 2022 at 12:41 PM
Kalle Rovanperä rewrote the record books again at the 2022 Rally New Zealand on Sunday when he finished first to become the youngest-ever FIA World Rally champion at the tender age of just 22.
The flying Finn banked five victories before the FIA World Rally Championship roadshow moved to New Zealand and he duly held his nerve to add yet another record to the history books.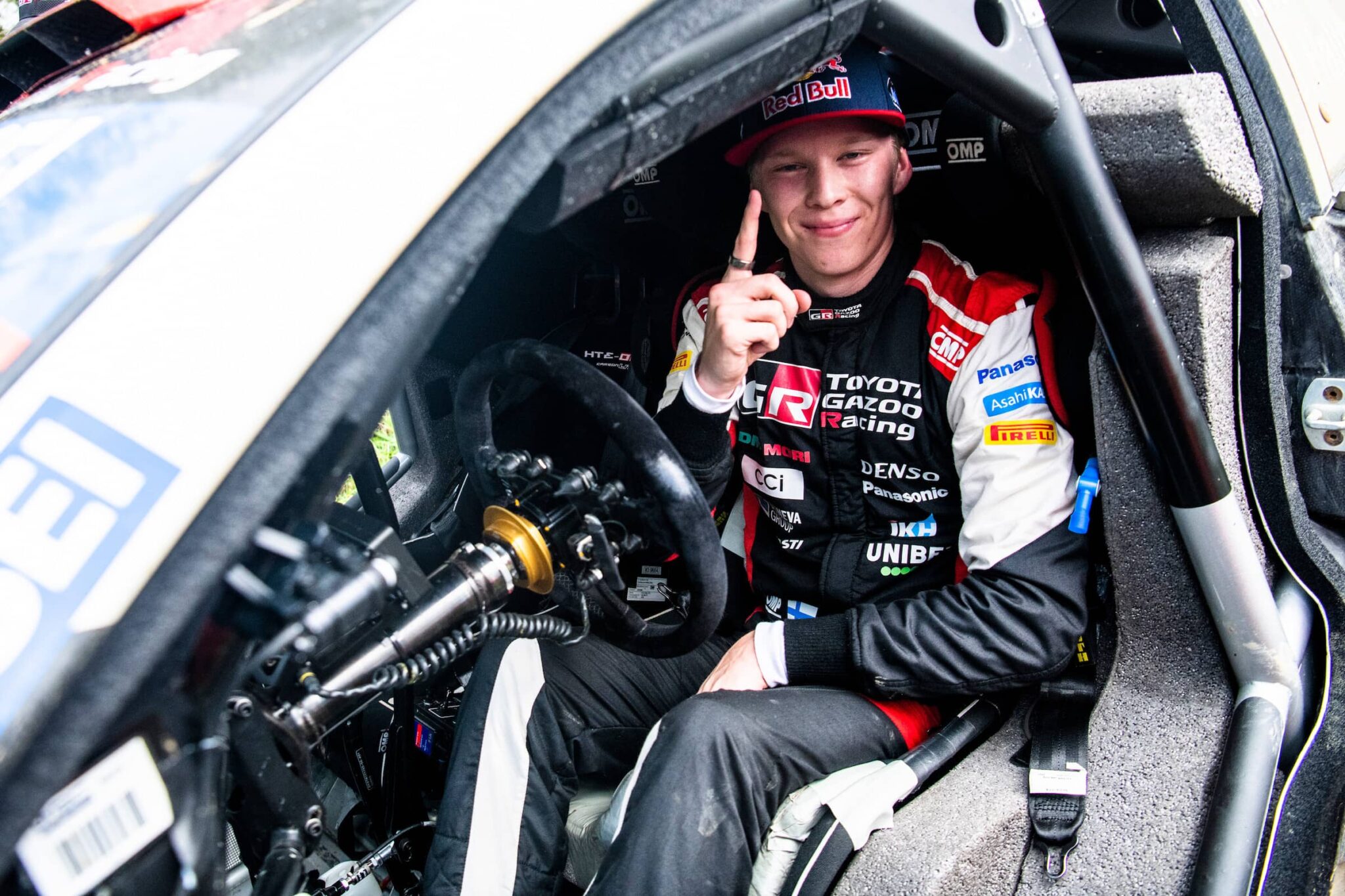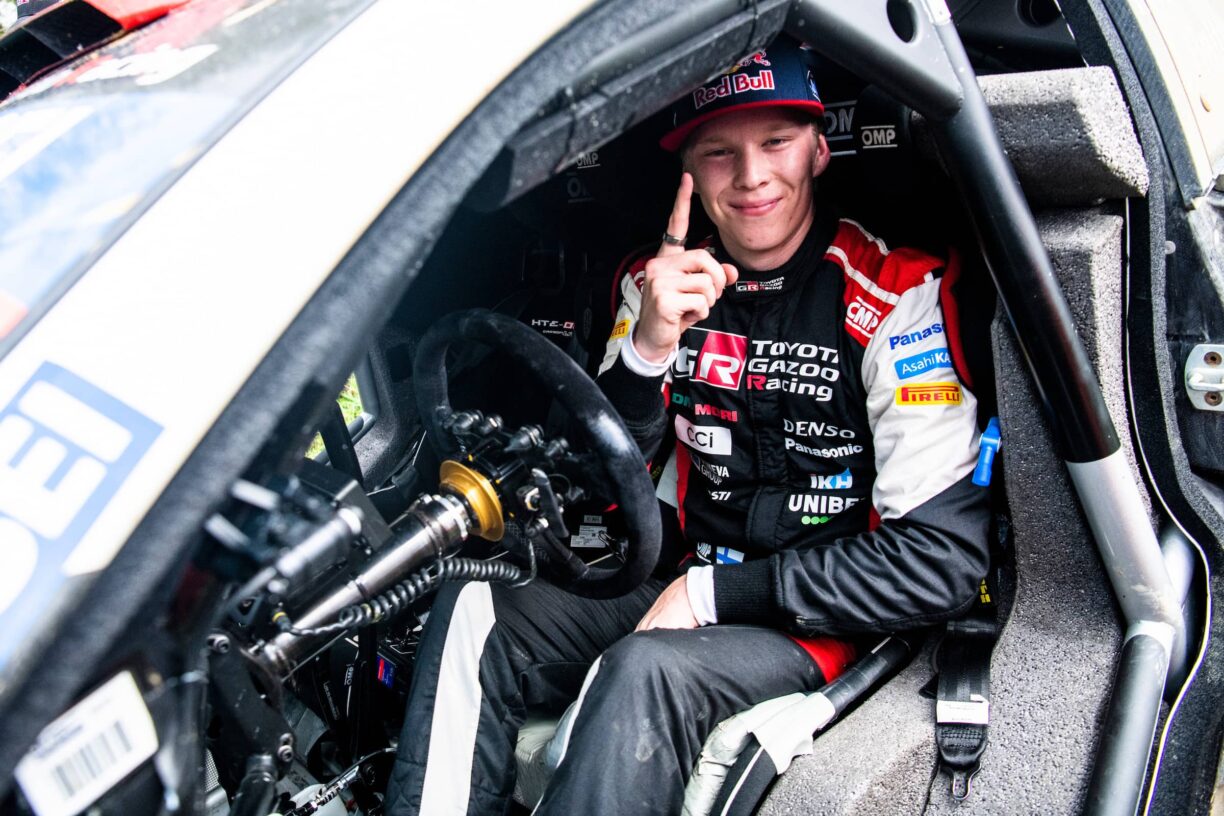 The son of WRC race winner Harri, Kalle grew up at the wheel of a rally car and he can now relax and enjoy the final two races of the 2022 season in Spain and Japan.
Here is all you need to know about the driver who has taken the rally world by storm:
Growing up in Puuppola, just outside Rally Finland's host city of Jyväskylä, Kalle was destined to follow in the footsteps of Harri and legendary Finnish drivers Marcus Grönholm, Tommi Mäkinen and Juha Kankkunen.
Kalle started riding motorbikes and buggies aged three, then learned to drive at six, and by eight, he raced around forests in cars that his father had adapted so he could reach the pedals.
Harri competed in WRC between 1993 and 2006, driving for SEAT, Peugeot, Mitsubishi and the Red Bull-backed Škoda team. The winner of the 2001 Rally Sweden, he was a respected gravel specialist.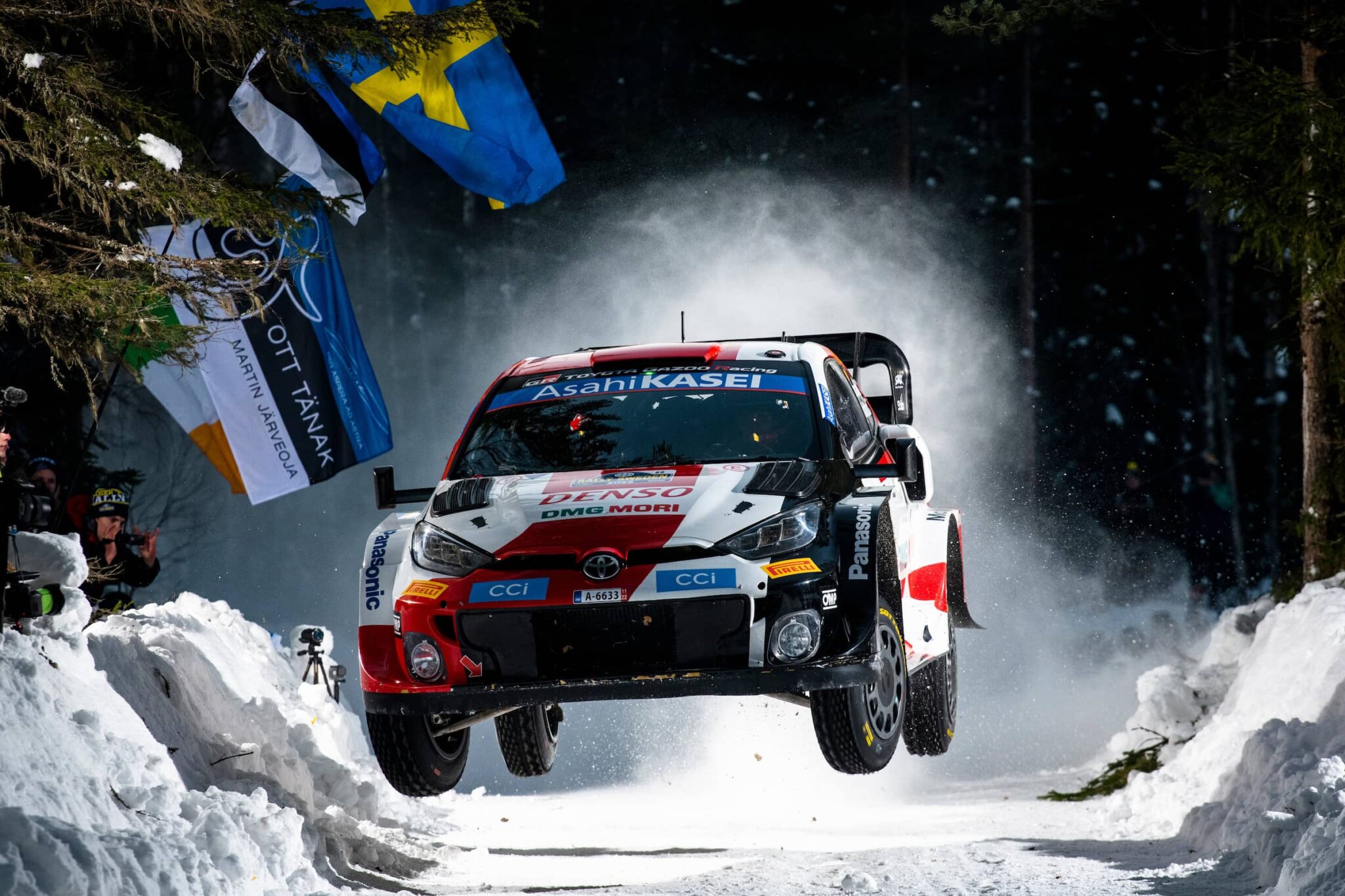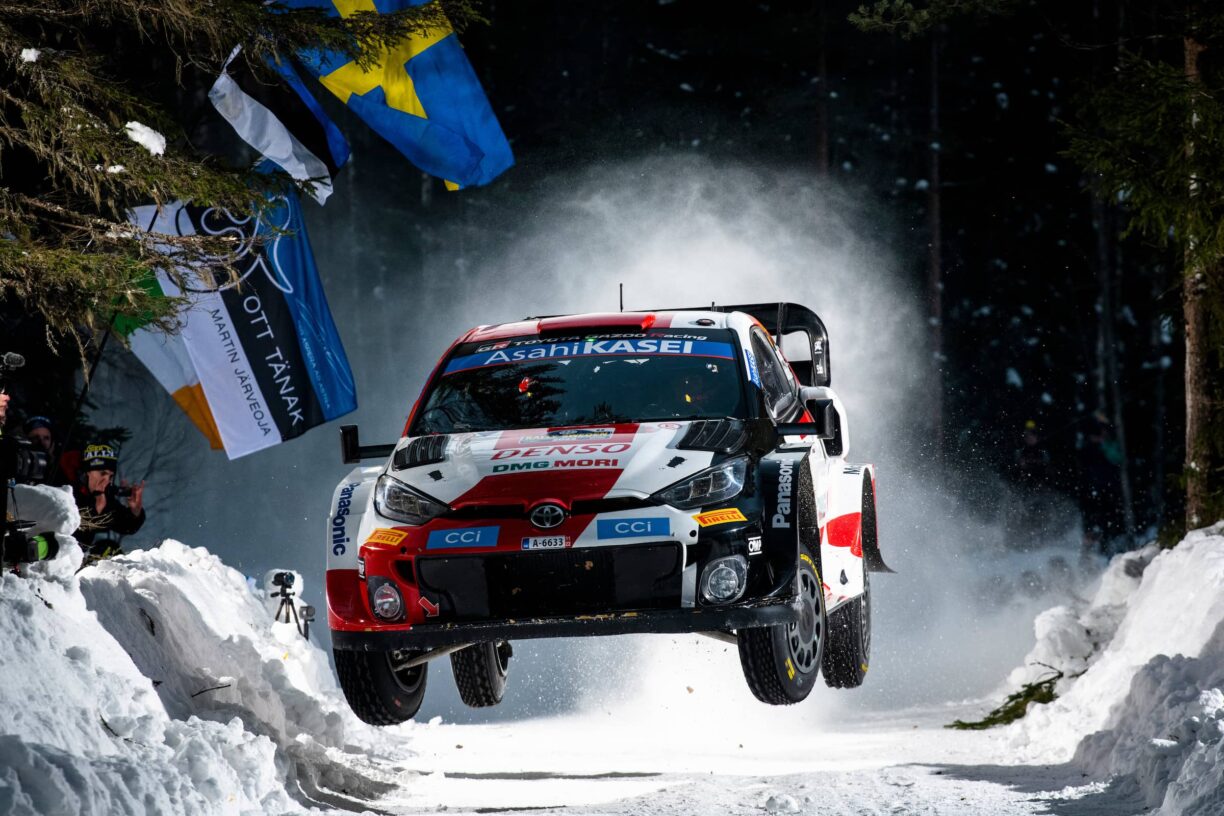 Looking back at his childhood, Kalle revealed: "He was my first teacher. He taught me that the car had a steering wheel, an accelerator and a clutch, and then told me to get on with it."
Just as Formula One world champion Max Verstappen was mentored by his father, Jos, Kalle grew up power-sliding over gravel and feathering the throttle.
Mother Tiina added: "It's difficult to learn how to concentrate. You're either born with it, or you're not. Kalle doesn't let outside things bother him and can reset previous events quickly."
Rovanperä was spotted early, initially in 2009, when a YouTube clip featuring the gifted eight-year-old racing a Toyota Starlet through snowy forests went viral in the WRC paddock.
Aged 15, Kalle was crowned R2 champion in Latvia, then the following year, equipped with a powerful Škoda Fabia R5, he became the world's youngest-ever national rally champion, retaining it in 2017.
Mäkinen signed Kalle to Toyota Gazoo Racing, and Timo Jouhki – the legendary driver manager who masterminded the careers of Mäkinen, Kankkunen and Harri – took him on when he turned 16.
The day after his 17th birthday Kalle passed his driving test and he was soon racing with Malcolm Wilson's M-Sport Team at Rally GB, where he began his fruitful partnership with co-driver Jonne Halttunen.
In the final rally of the season in Australia, Kalle became the youngest driver to win a round in WRC2 and then became the youngest winner of a WRC title in 2019 thanks to five WRC2 Pro victories.
After serving 10 days of his compulsory military service in October 2019, Kalle returned to making his WRC debut on the back of a contract to race full-time with Toyota Gazoo.
In 2020, he made his debut to become the youngest WRC driver and, in just his second event in Sweden, the youngest driver to stand on the podium in WRC history – at just 19 years and 139 days.
He ended the shortened season fifth overall and started the 2021 season by becoming the youngest driver to lead the FIA World Rally Championship standings following an Arctic Rally second spot.
He earned his maiden WRC win at Rally Estonia when he took advantage of punctures to leader Ott Tänak and held off Irishman Craig Breen to become the youngest race winner at 20 years and 290 days.
Another victory at the Acropolis Rally saw him finish fourth overall and set up his fast start to 2022 when he reeled off three early race victories in Sweden, Croatia and Portugal.
Further wins in Kenya and Estonia led into his home race of Rally Finland where second behind Tänak provided the platform for his biggest triumph yet and a maiden WRC title aged just 22.
The previous record was set by Colin McRae aged 27 with the two most successful drivers ever, Sébastien Loeb and Sébastien Ogier, earning their first titles at 30 and 29 respectively.
Kalle Rovanperä's world records
Youngest national rally champion
First WRC2 Pro world champion
Youngest WRC driver
Youngest WRC stage winner
Youngest WRC driver to place on the podium
Youngest driver to lead the WRC standings
Youngest WRC rally winner
Youngest motorsport champions
Youngest F1 World Champion: Sebastian Vettel, 2010, age 23
Youngest MotoGP World Champion: Marc Márquez, 2013, age 20
Youngest WRC champion: Colin McRae, 1995, age 27
Youngest 24 Hours of Le Mans winner: Alexander Wurz, 1996, age 22
Youngest World RX champion: Timmy Hansen, aged 27