Last updated on July 4th, 2023 at 07:28 PM
At the end of a long day of Zoom calls, firing up another screen to keep you fit gave your eyes more of a workout than your body.
However some people may still be tentative to return to the gym, even with stringent health and safety measures in place.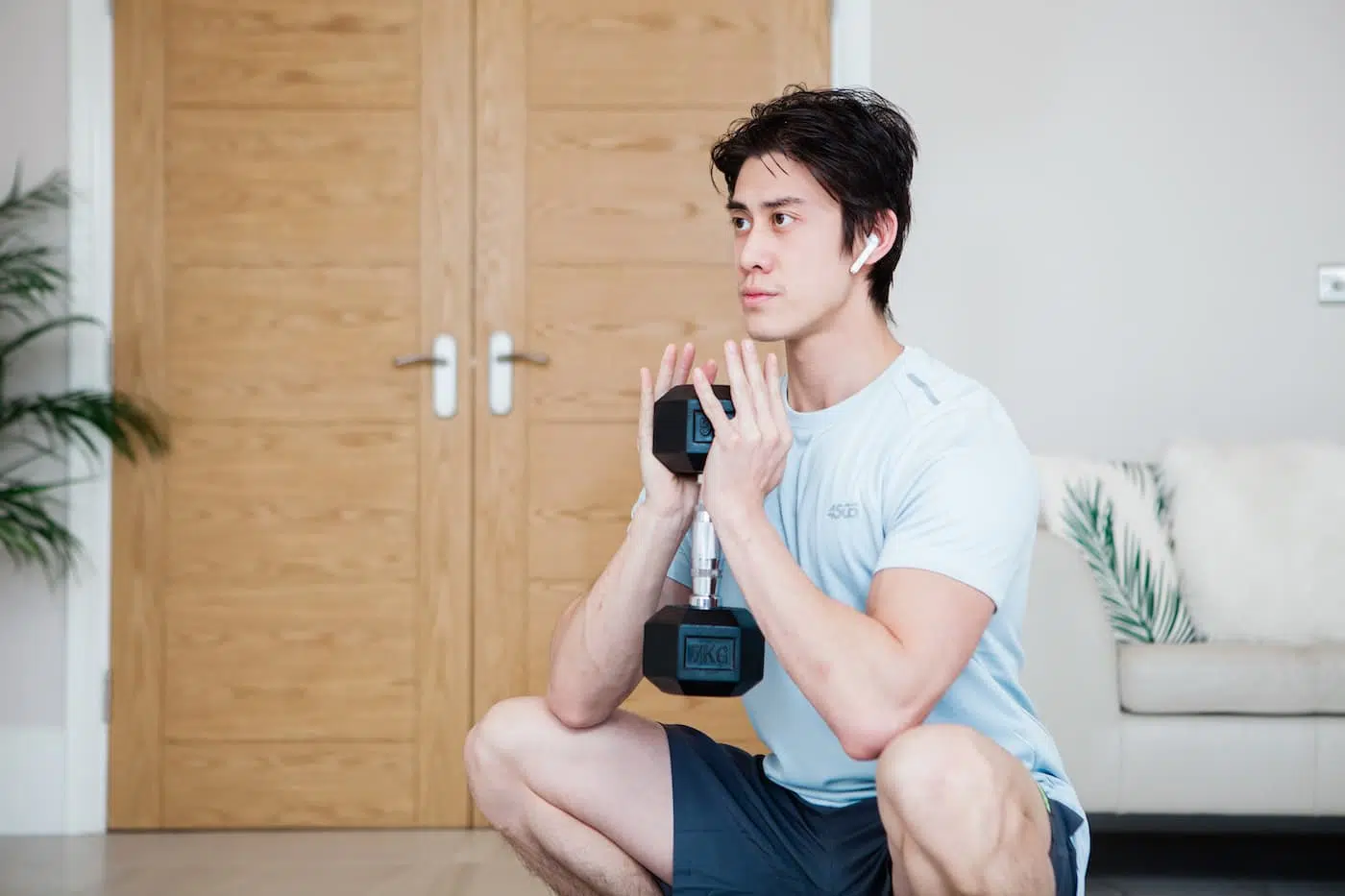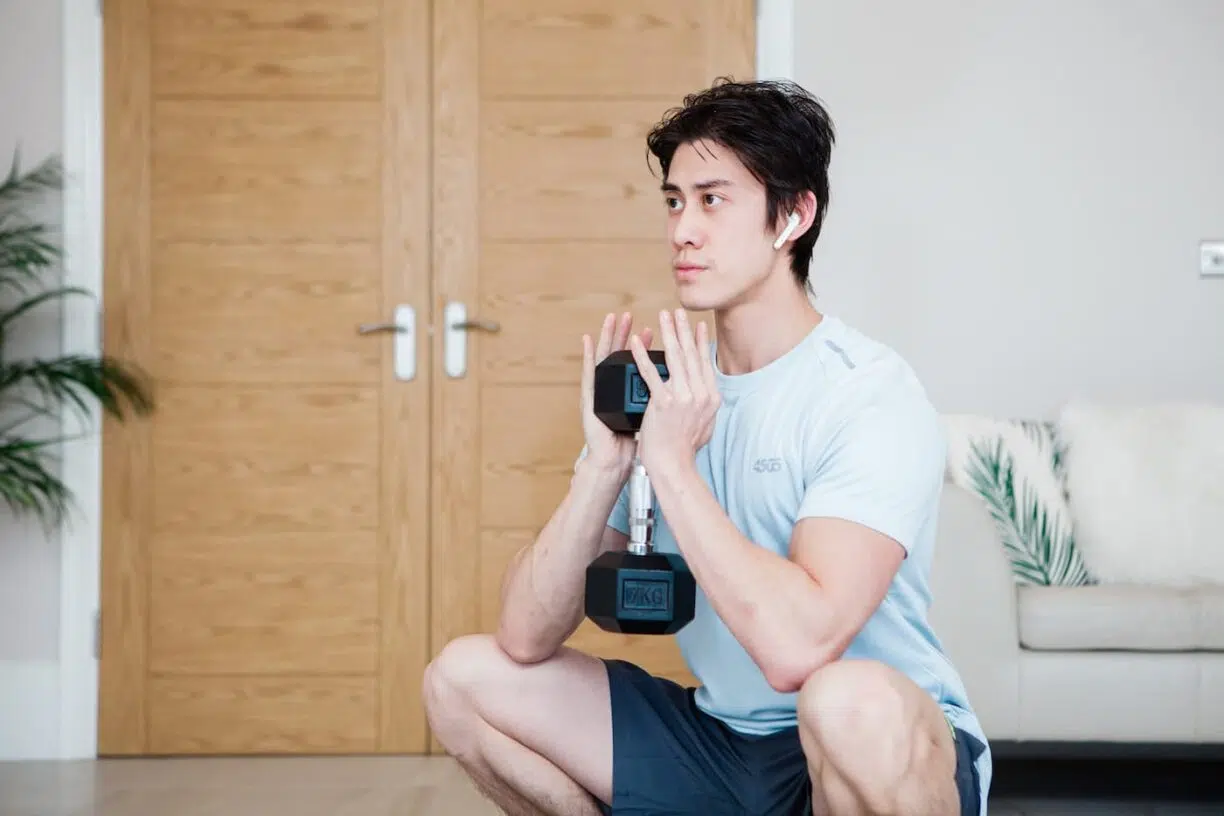 WithU is designed to be used wherever you are, including the gym, and coach you through a workout.
So here are some incredibly effective HIIT workouts you can do in the gym with just one piece of equipment.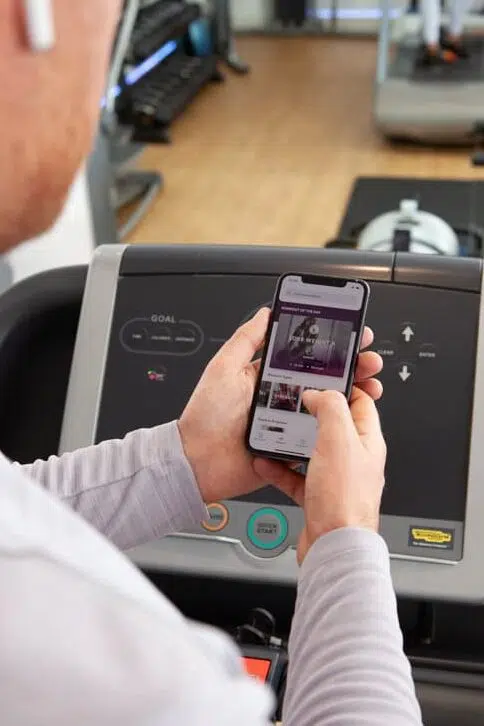 The workouts are created by a catalogue of Olympians, performance coaches and elite fitness instructors from the WithU app, an audio-based fitness app with over 1,000 workouts available to stream. Users can sign up for a free 2-week membership with this link.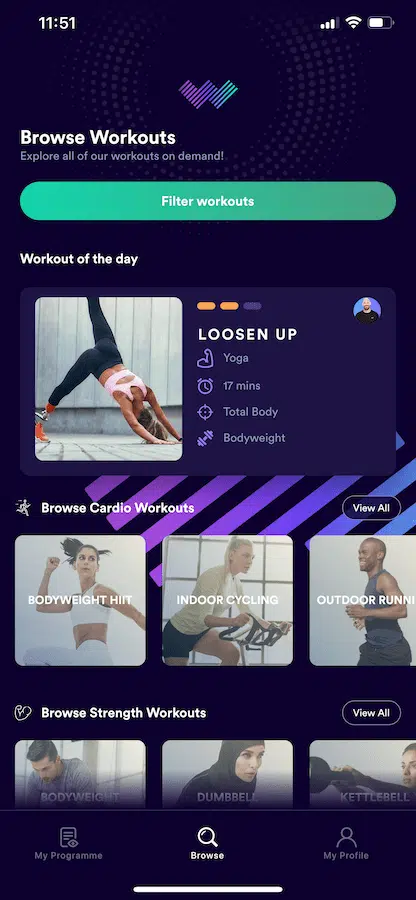 Kettlebell – 'Kettlebell Knockout' 30 mins – Session led by former Olympian Tim Benjamin, this full body workout will get your blood pumping and heart racing.
Exercises include: Kettlebell Snatch, Kettlebell Clean and Jerk, Kettlebell Russian Twists, Prisoner Squats, High Jumps, Kettlebell Deadlift and Sit-Ups.
Treadmill – 'Treadmill Speed Sprint' 13 mins – GB Olympic Sprinter Harry Aikines-Aryeetey leads this short, sharp speed-focused treadmill session. This sprint workout will improve your speed and stamina in no time.
Dumbbell – 'Total Power' 33 mins – Full body workout led by elite coach Rory Knight. Three big sets of compound exercises with a tough work-to-rest ratio.
Exercises include Reverse Lunge to High Knee, Slams, Arm Curl to Overhead Press, Dumbbell Clean, Dumbbell Single Arm Snatch.
Bike – 'Speed & Power' 29 mins – This intense ride is led by the incredible 1Rebel riding instructor Vicky Sawyer. Prepare to be pumped up with this tough spin.
Generate power against a challenging resistance while riding on the beat.
Rower – 'Row the Distance' 28 mins – Boutique trainer Megan Mason leads this intense rowing workout. Build up your strokes each minute and finishing with 4 big sprints.
Elliptical – 'Push-Pull Beat' 35 mins – Vicky Sawyer takes this tough, but low-impact elliptical workout, training almost every muscle in your body. This advanced session will see you maximising your resistance to find those push-pull beats.
WithU offers audio-based coaching and exercise instruction delivered by experts direct to your ears.
Developed with former Olympic runner and current Team GB coach Tim Benjamin, WithU gives you access to over 1,000+ strength, HIIT, running, cycling and mobility workouts with coaching from Olympians, Elite Athletes, and advanced trainers from around the world.
WithU is designed to be used anywhere you are, whether training at-home, in the park or in the gym.
WithU is available on iOS and Android for just £9.99 per month. Access is unlimited, with no additional pay-to-unlock content.