Last updated on April 3rd, 2023 at 11:35 AM
AgeTech startup Tendertec, in partnership with KYMIRA, is developing FitBees, a new social app aimed at supporting people with care needs to become more physically active.
The project, known as FitBees, combines Tendertec's connected care platform and AI home sensors with third-party wearable technologies, motivational encouragement, and community connections to support activity.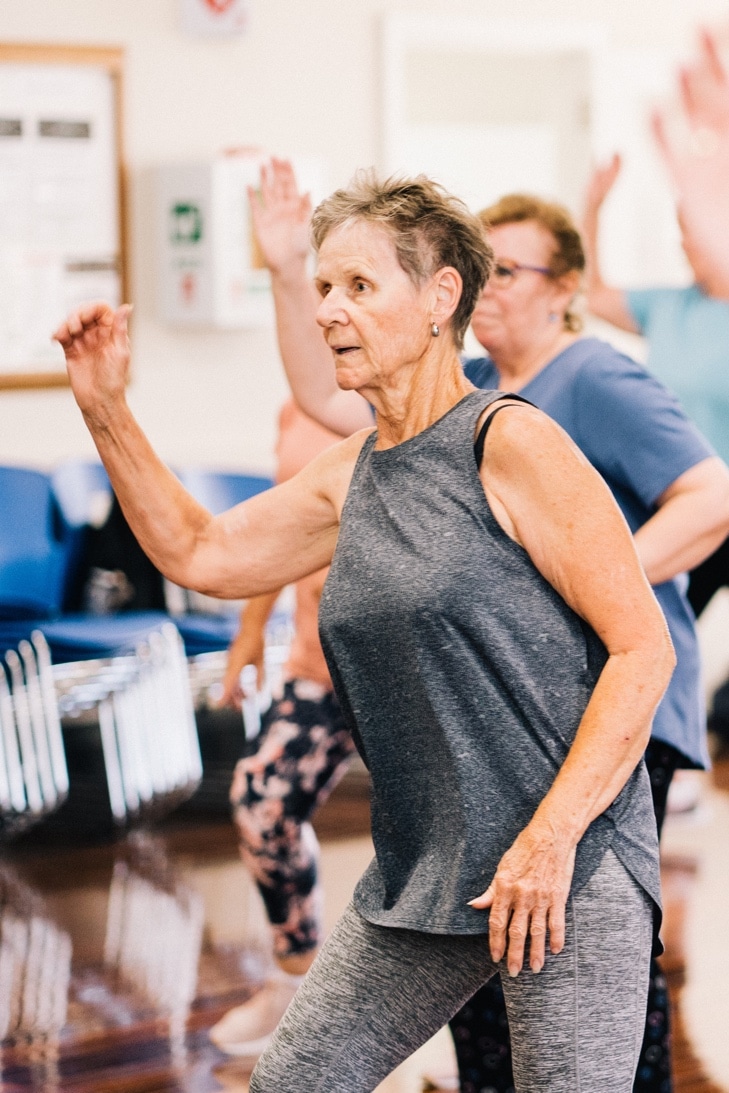 The next phase of FitBees has identified social connectivity as the most important factor in supporting people to become more active. The support service will be further developed as a social app that encourages users to improve their activity levels through the social connections they make.
Tendertec, the AI start-up behind the connected care platform Hestia, which enables the remote monitoring of daily living activities of people with carers, announced last July that it had secured a grant of £1.4M from UK Research and Innovation (UKRI) as part of the Healthy Ageing Challenge. This grant has gone towards the overall project cost of developing FitBees, which is currently being tested in Bristol, Gloucestershire, Leicestershire, Oxfordshire, Worcestershire, and Kent.
Other partners in the project include KYMIRA, Community Housing, Hft, and the University of the West of England.
The Power of Community Connections to Support Physical Activity
The development of the social aspect of the app is driven by market research among current FitBees participants, many of whom expressed interest in shared fitness activities as a means of connecting with others.
"FitBees is not just about physical activity, it's about creating a community that is inclusive and supportive of those with care needs.
With the help of FitBees, people can develop meaningful social connections and get more active at the same time, whilst safely doing so through the help of wearable and at-home technologies." Says Lydia Koumarela, Project Co-ordinator for FitBees.
The social connection provided by FitBees is crucial for tackling the issue of loneliness among elders. More than one-third of adults aged 45+ feel lonely, and almost one-fourth of adults aged 65+ are considered to be socially isolated.
Loneliness in older adults is linked to poor health outcomes, such as a 50% increased risk of dementia, higher rates of depression/anxiety or increased risk of heart disease, loneliness and social isolation linked to serious health conditions.
User-Centred Design Driving Active Lives
The development of FitBees is a testament to the importance of working with underrepresented users to develop products and services that truly meet their needs.
By actively involving users in the development process, the FitBees social app has become an exemplar of how technology can be used to empower underrepresented users and help them live more active and fulfilling lives.
Phil Kunovski, CTO of KYMIRA, is delighted to be part of this innovative project, highlighting the potential for FitBees to revolutionise the way we offer fitness opportunities for older people who have care needs.
"Working together with the end users has been invaluable, as we have understood challenges related to assisted living and care homes, whilst understanding where the opportunities lie for us to make a difference with our wearable technology.
"The more we interact with the end users, the more the project continues to evolve, and we are excited to see how FitBees will empower its end users to connect through physical activity and technology."
Lynne Elvins, user-centred design co-lead at FitBees, also says: "User-centered design is at the heart of FitBees. By immersing ourselves into the lives of our users we're gaining insights into how people use tech, their current fitness, and social routines, as well as their motivations and the barriers they face. This ensures that we can develop features and benefits that are meeting people's everyday needs."
Integration is Key to Breaking Down Barriers
Tendertec's Hestia platform and KYMIRA's smart garment are two complementary solutions that have been integrated as part of FitBees to provide an all-around fitness solution for users.
By combining these technologies, users can track their activity levels both indoors and outdoors and receive personalised feedback and motivational encouragement.
Integration is essential in AgeTech, where users often have complex care needs that require multiple solutions to address. The success of FitBees is a clear demonstration of the importance of integrating complementary solutions in AgeTech to provide users with the best possible outcomes.
Afroditi Konidari, CEO and Co-Founder at Tendertec, says "Our motto is 'Inside, outside, together' and, with the continued support from the UKRI grant, we are aiming to make this a reality for so many more learning-disabled people," she says.