Last updated on May 1st, 2022 at 10:17 AM
Throughout the month of May, Farren Morgan, a serving soldier and fitness professional, will be challenging himself to complete 500 burpees a day for the 31-day period. 
The challenge is to raise awareness and donations for REORG, as well as a huge thank you to her Majesty the Queen with almost 70 years on the throne, in the run-up to the Platinum Jubilee celebrations.
REORG is a charitable organisation focused on supporting military personnel as they transition back into civilian life after frontline duties.
Through the principles and practice of Brazilian jiu-jitsu & Fitness, REORG helps those suffering from a whole range of physical and mental injuries, providing a healthy outlet for their energy and surrounding them with a group of like-minded friends focused on the same goal. This small step can be a lifesaver.
As an active Physical Training Instructor (PTI) for the Coldstream Guards, Farren appreciates and understands the work that REORG are committed to. He has witnessed the positive impact that they can have on fellow servicemen and women as they look to transition back into a life beyond the armed forces.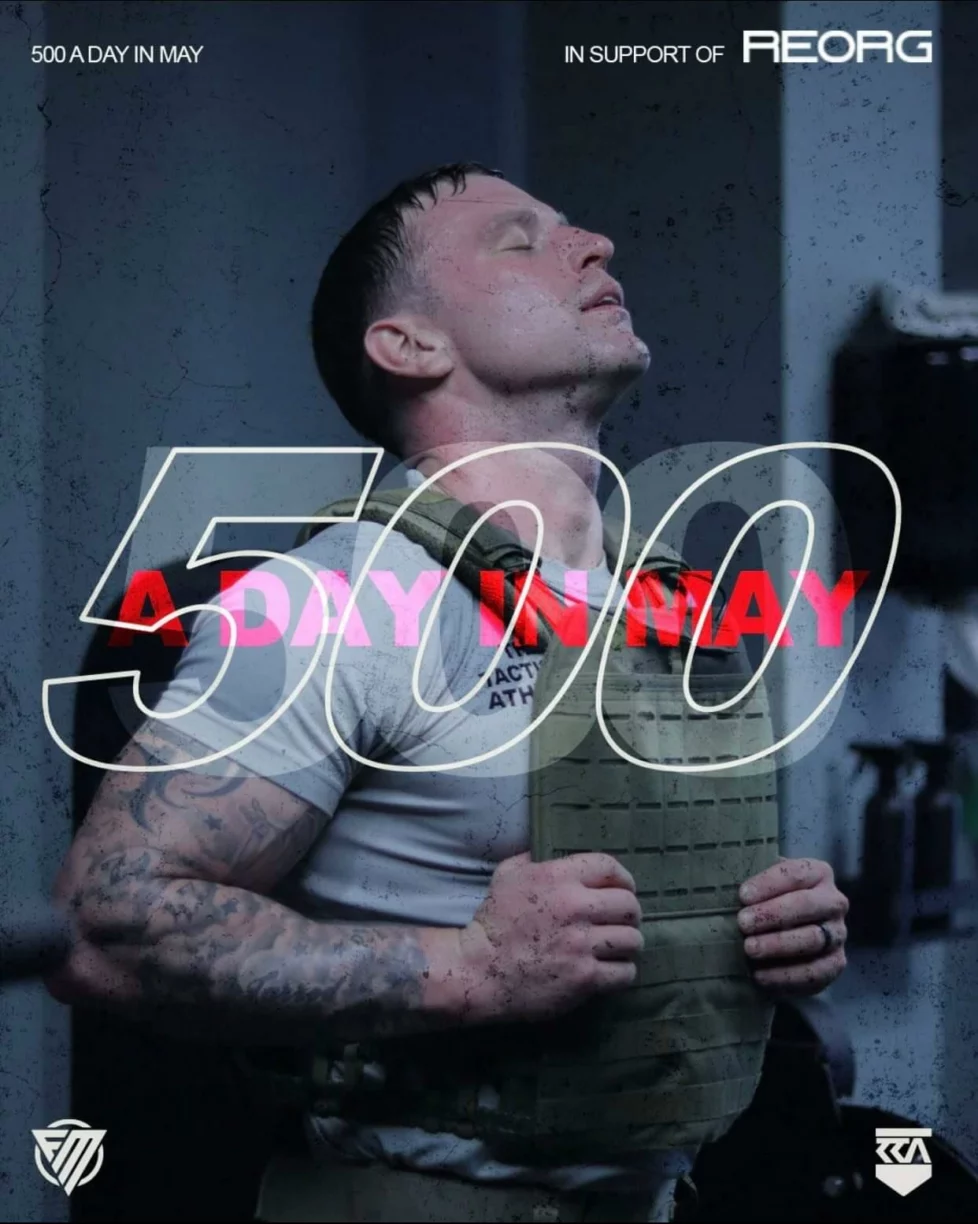 '500 a day in May' is a small commitment that Farren is making to show support for REORG & Her Majesty. 500 burpees, every day, for 31 days.
15,500 in total. 500 a day in May will commence today (1st May 2022).
Anyone looking to donate can head to Farren's donation Page and help raise more. https://www.justgiving.com/the-tactical-athlete
And to find out further information regarding REORG or Farren you can see more here: https://reorgcharity.com/ Farren Morgan: https://www.thetacticalathlete.co.uk/