Last updated on August 11th, 2022 at 09:14 PM
RB Leipzig welcome FC Köln to the Red Bull Arena this weekend for their first home game of the new Bundesliga season and their Swedish player Emil Forsberg helped get fans in the mood when he took a unique city tour in an Oracle Red Bull Racing F1 two-seater with David Coulthard. 
Coulthard enjoyed an impressive Formula One career with 13 Grand Prix victories before helping put Red Bull Racing on the map – including claiming the first ever F1 Grand Prix podium for the team at the Monaco GP in 2006 – and undertaking fun projects after his retirement.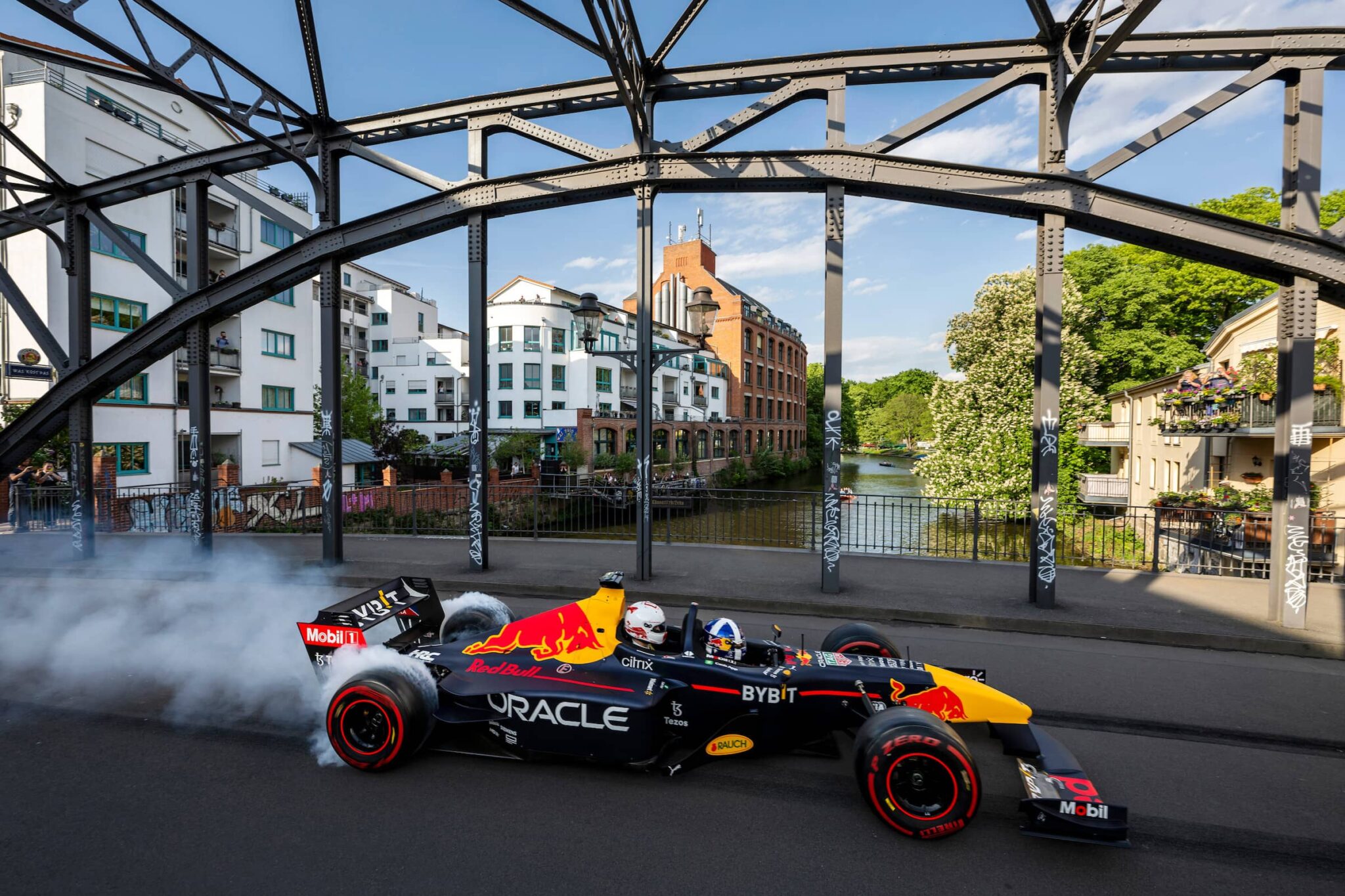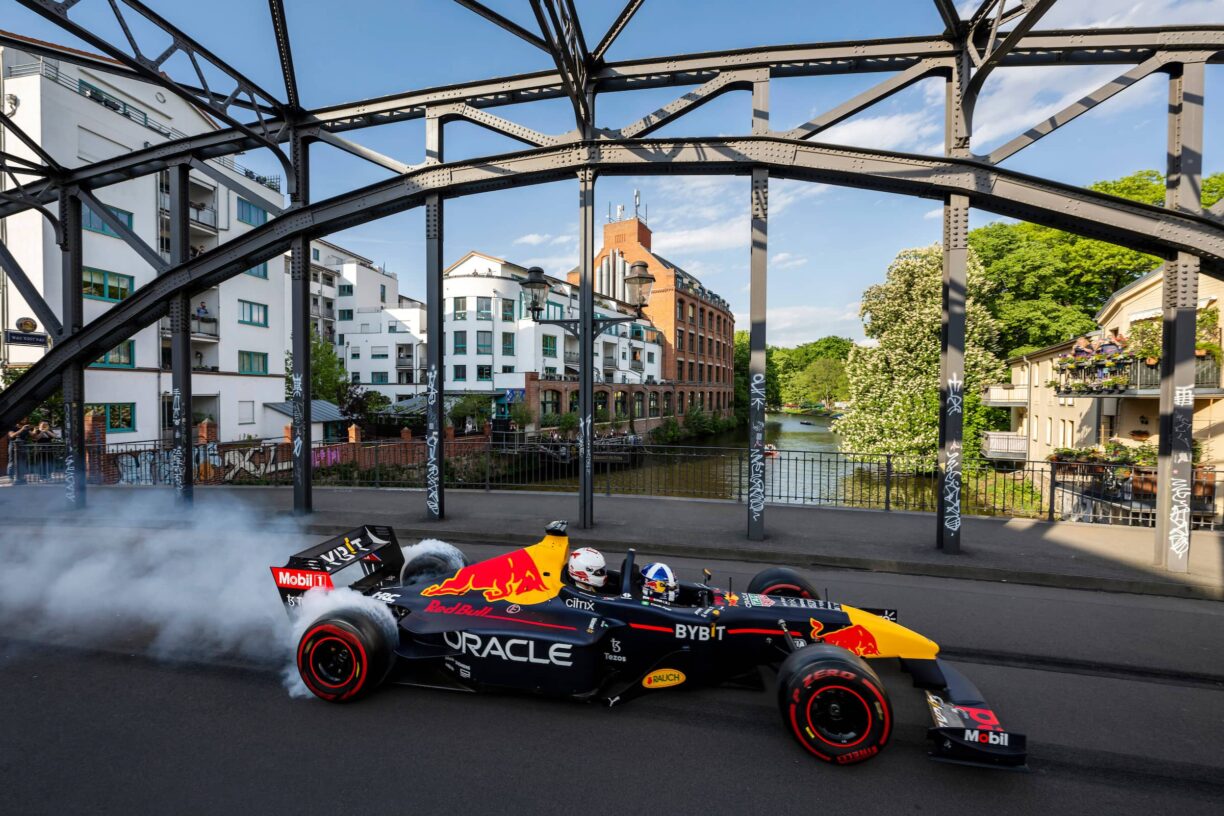 The Scot has travelled the world showing off various F1 cars with his last memorable project in June 2021 when 2018 Red Bull Air Race World Champion Martin Šonka flew an inverted plane metres above him.
This time around, Coulthard travelled to Leipzig with the 720-horsepower Oracle Red Bull Racing F1 two-seater for a unique city tour with Forsberg, who has made over 200 appearances for RB Leipzig.
Forsberg was RB Leipzig's first goal scorer in the UEFA Champions League (September 13, 2017 in a 1-1 draw against AS Monaco) and is the club's record scorer from the spot with 21 converted penalties.
The Red Bull Racing F1 2-Seater is a converted Formula One car with a V10 engine that can reach an exhilarating 320 kph at top speed with the driver seat situated in front and the co-driver in the back.
Never before had an F1 car driven through the city of the reigning DFB Cup winner – the first title in the club's history – as they explored hip and beautiful corners of the Saxon metropolis and drew both enthusiastic and surprised looks among the passers-by.
After training, Forsberg took a special vehicle through his adopted home instead of a bus or car, showing Coulthard his favourite places, such as the square in front of the Federal Administrative Court, the Könneritz Bridge and the hip Plagwitz district before hitting club Elipamanoke at the end.
Swedish international Forsberg, 30, said: "It was an incredible experience for me to drive through Leipzig with David in a Formula One car. You experience something like that maybe once in a lifetime. The feeling and the sound in the racing car are insane – a pure adrenaline rush."
Coulthard, 51, added: "It's the closest you can really get to giving a passenger the sensation of what it is to drive a Grand Prix car. This is my second time in Leipzig. It's a cool, young university city. There's just an energy and a vibe here that really makes it feel it's coming up."
Find out more HERE.