Last updated on April 26th, 2022 at 11:39 AM
Ed Jackson suffered a life-changing injury that left him paralysed and fighting for his life. Since then Ed has pushed his own recovery through mountaineering and helped others who are facing physical and mental health adversity discover the benefits of a life outdoors.
Ed says: "The outdoors gives me a space to redefine my own limitations, but also hopefully send a message to other people who are putting limitations on themselves.
Often when people see me limping up a mountain, it's kind of like, well hang on a minute, what excuse have I got now, if he's doing it, maybe I can too."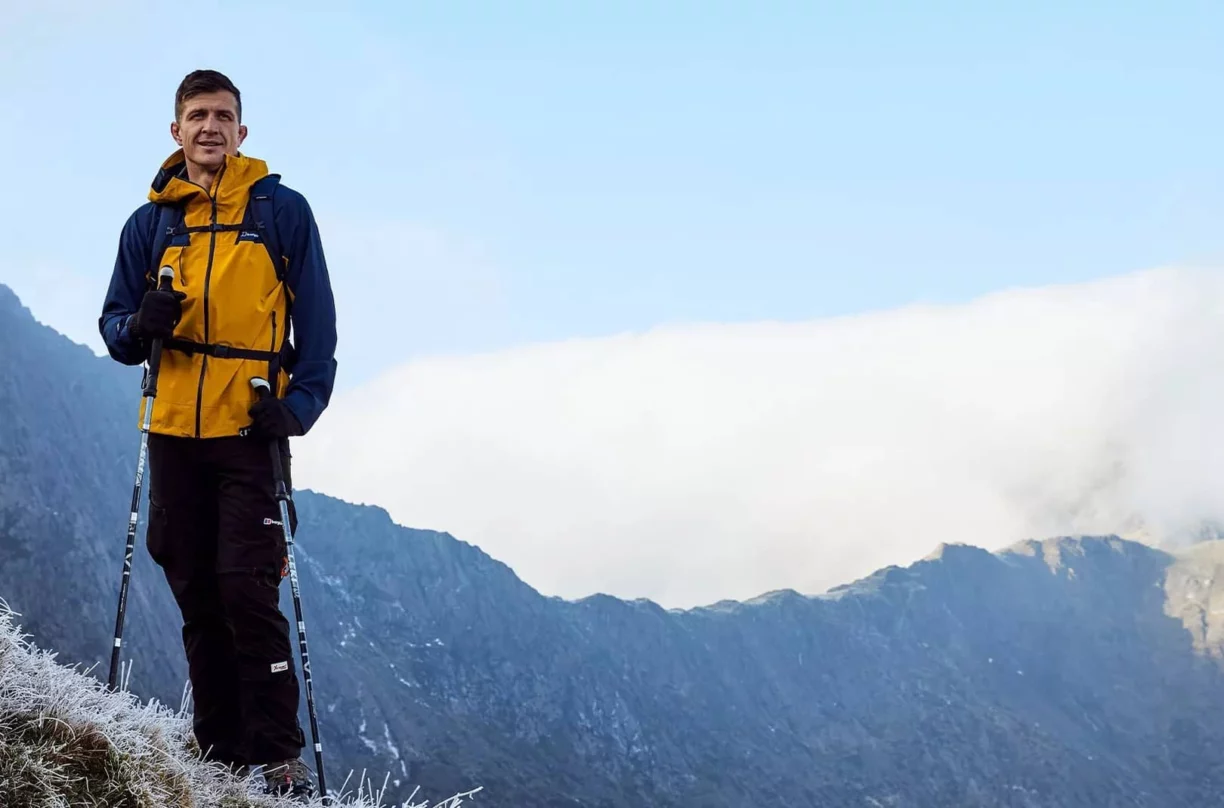 A Life-Changing Accident
8th April 2017, Ed was 10 years into a professional rugby career and recovering from a shoulder operation.
It was a hot day and after a BBQ at his friend's house, he decided to take a swim in the pool. Assuming it was deep, Ed dived in and hit his head very hard on the bottom of the pool, leaving him immobile.
Later it transpired that the disc between Ed's C6 and C7 vertebrae at the bottom of his neck had exploded, and his neck had dislocated, cutting his spinal cord in half vertically, rendering Ed completely paralysed from the shoulders down.
Ed not only survived his life-changing accident, but you could say thrived, finding a new purpose in outdoor rehabilitation and supporting others who have suffered similar trauma.
Nature's Healing Power
Ed summited Snowdon almost a year to the day of his accident. His motivation became regaining as much independence as he could and completing this incredible feat to inspire others suffering similar trauma.
Ed's mission to do all he can to recover within the scale of his injury, even if that meant just wiggling a toe, led him to keep pushing himself in the great outdoors.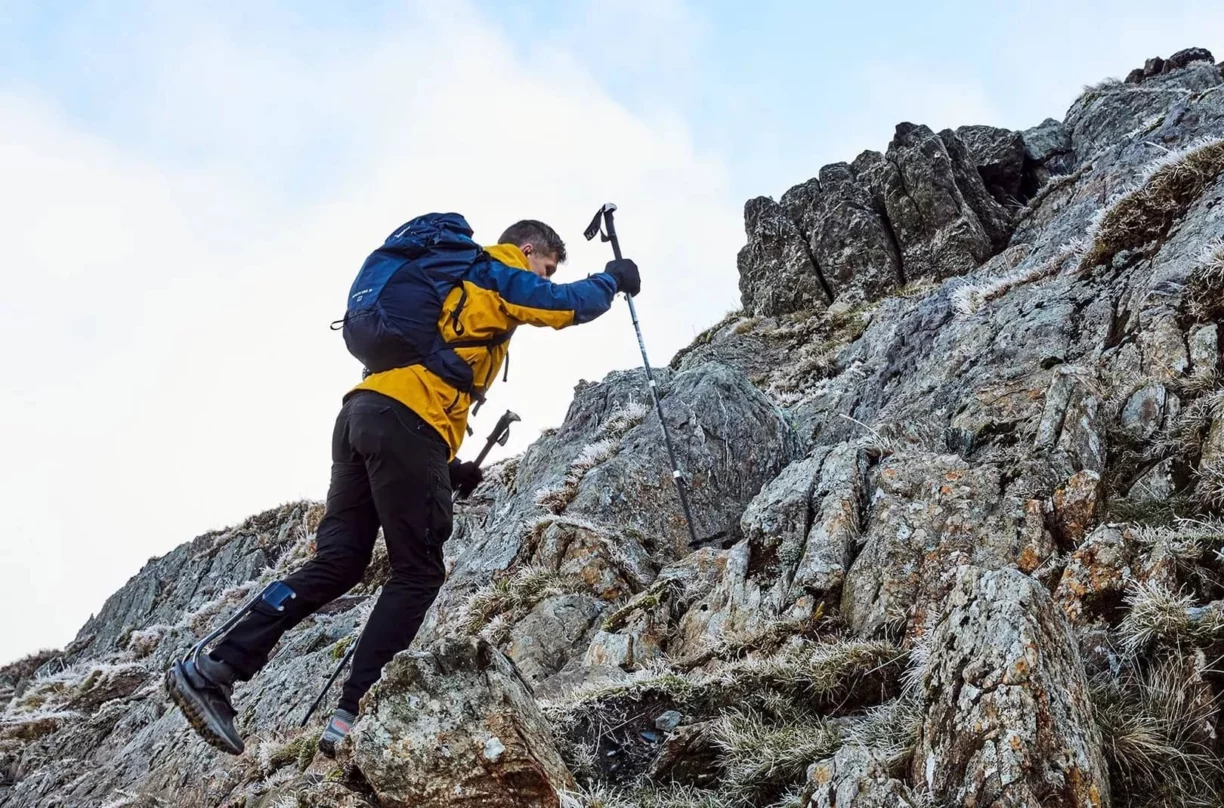 Hooked on climbing mountains, Ed set about scaling higher and further, taking trips to places like the Alps and Nepal.
Ed says: "before I never gave it the time to really sit there and take it in… [the outdoors is] a really therapeutic place to be. Nature is our biggest untapped resource in the battle for positive mental health" and so he encourages everyone to experience its healing power.
"The outdoors gives me a space to redefine my own limitations, but also hopefully send a message to other people who are putting limitations on themselves."

Ed Jackson
There's No Such Thing as Bad Weather
Alfred Wainwright famously said that 'there's no such thing as bad weather, just unsuitable clothing. Ed believes this saying couldn't be truer, particularly for people with physical conditions.
Recently Ed collaborated with Berghaus who designed an adapted kit for him to overcome the conditions which can impact his ability to explore.
Ed says: "it got to a point where the limits of my disability, the lack of power in my left side, temperature regulation issues, bladder control issues, these things were becoming almost roadblocks to how far I could take things outdoors".
With a few different bits of adapted kit like a knee loop to help him manoeuvre his leg that doesn't work properly, ventilation on the waterproof jacket to help dump heat because he only sweats from the top third of his body, access to catheter bags, all give Ed the ability to climb higher and further.
Ed believes it shouldn't be understated how important having the right kit can be to giving someone confidence in the outside, and many of the issues he faces are also experienced by others.
A Lasting Impact
Ed's incredible sense of purpose, combined with his awareness of his own strong support network, led him to create opportunities for others who are struggling and perhaps aren't as lucky.
With his wife Lois, Ed founded a charity called Millimetres to Mountains which creates a positive change for people who are facing mental health challenges, as a result of encountering adversity in their lives.
Through exploration, he helps beneficiaries to push their own boundaries with adventures, life coaching and retraining.
Having redefined his own limitations, Ed uses his experiences to inspire others to get outdoors and build their confidence.
Ed says: "you can't live in regret anyway… but more than that you know, my life is so much richer now than it was before".