Last updated on August 22nd, 2021 at 05:24 PM
A team of our leading designers and product developers worked closely with the adidas running community and testers to create the new ULTRABOOST 21 silhouette, which reimagines the original ULTRABOOST to deliver a bold new design combined with the latest in performance technology.
The core development in ULTRABOOST 21 is the redesign of the shoe's torsion system. The new adidas LEP ('Linear Energy Push') provides a 15% increase in forefoot bending stiffness for a more responsive stride.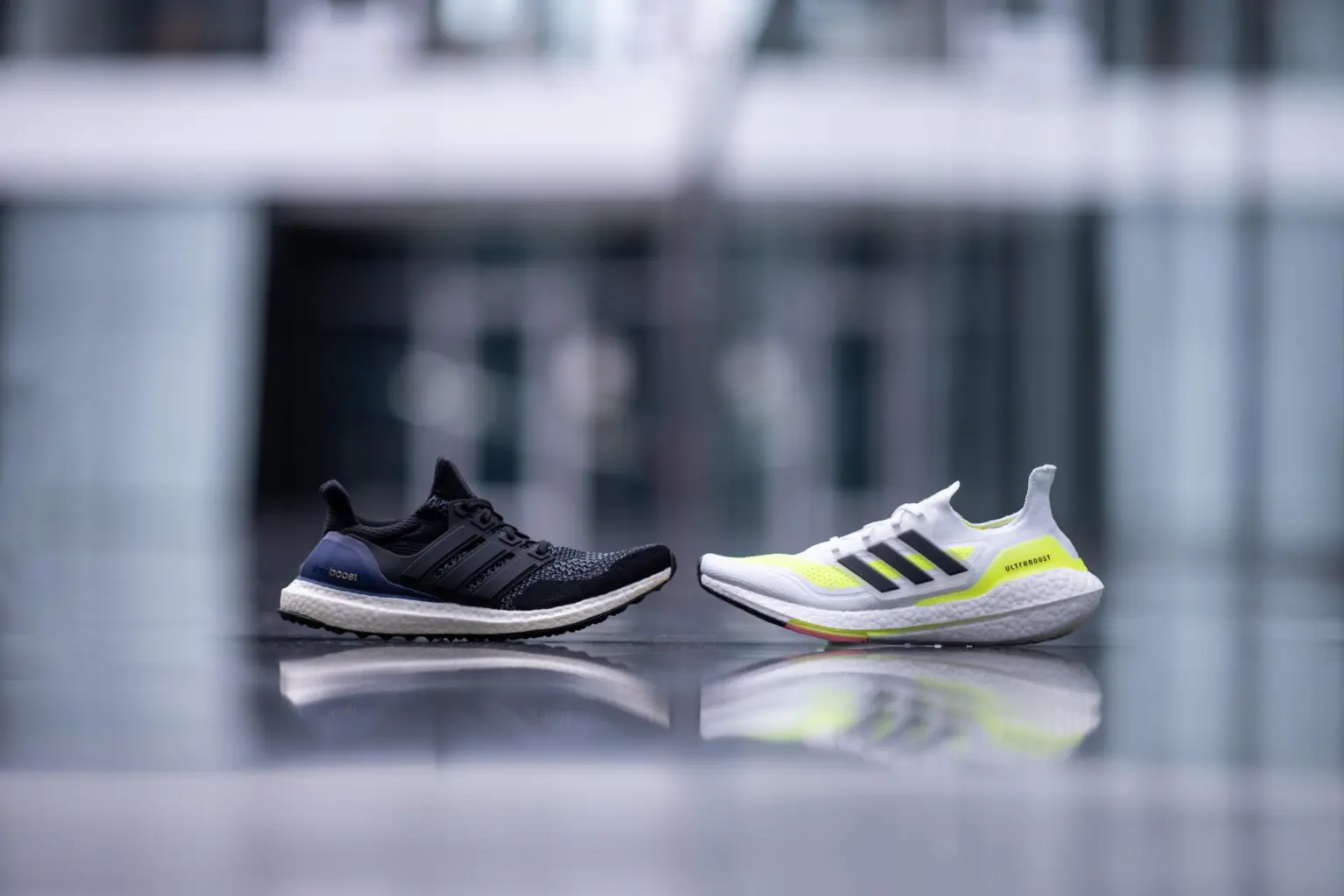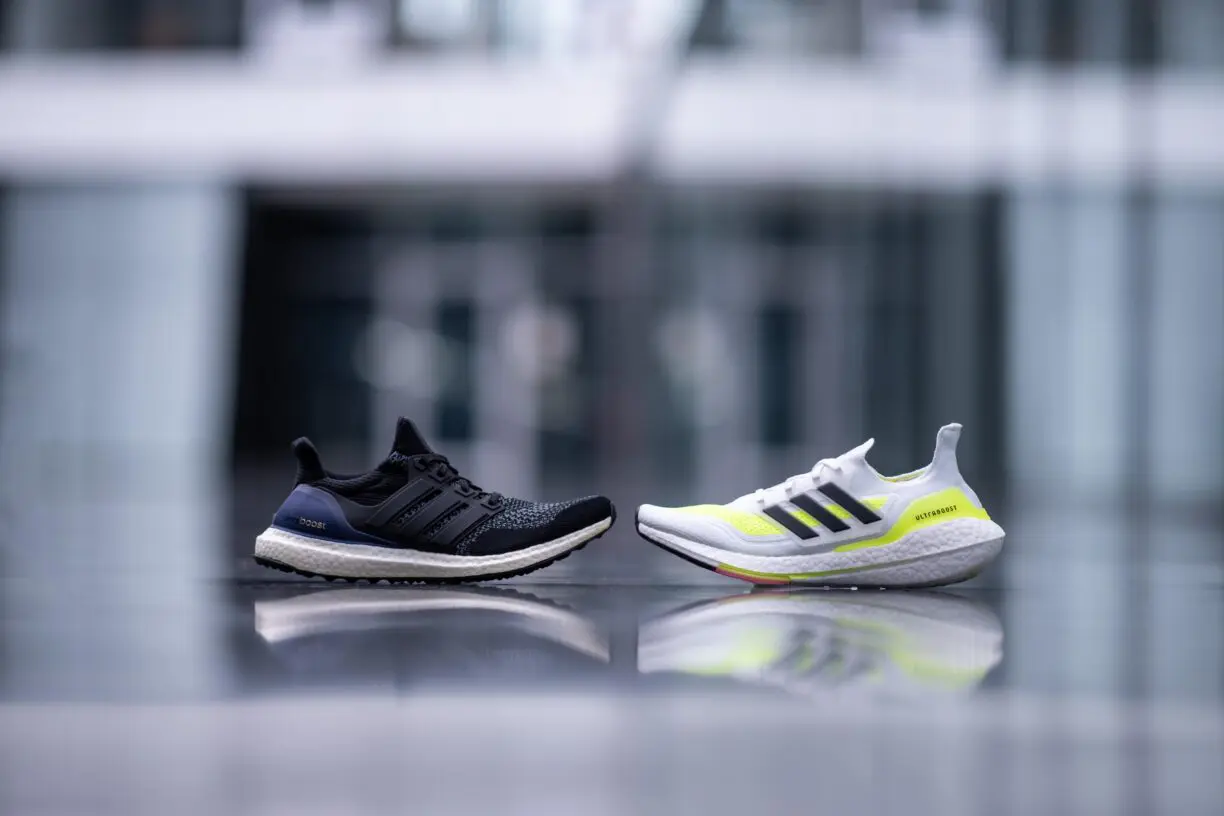 This works alongside our proprietary midsole BOOST technology, which packs in 6% more BOOST through an exaggerated heel curve, providing runners with incredible energy return and comfort in every step.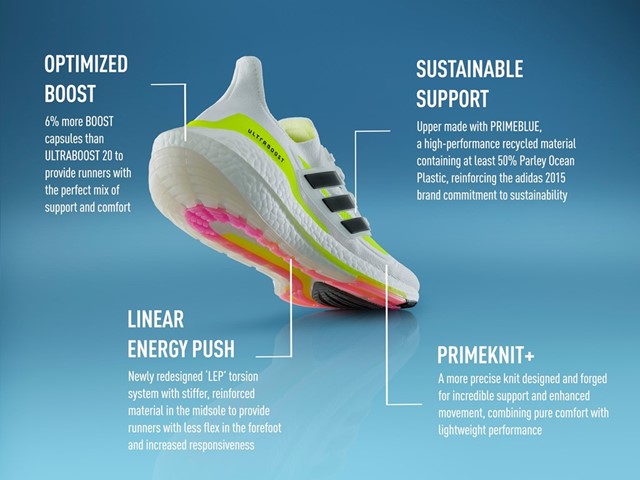 We have always believed that through sport, we have the power to transform lives and ULTRABOOST 21 embodies its commitment to bring energy to people to drive positive change and self-betterment.
Arriving at a time when cities around the world have been heavily disrupted by the coronavirus pandemic, running has continued to be a constant that has kept cities and communities moving.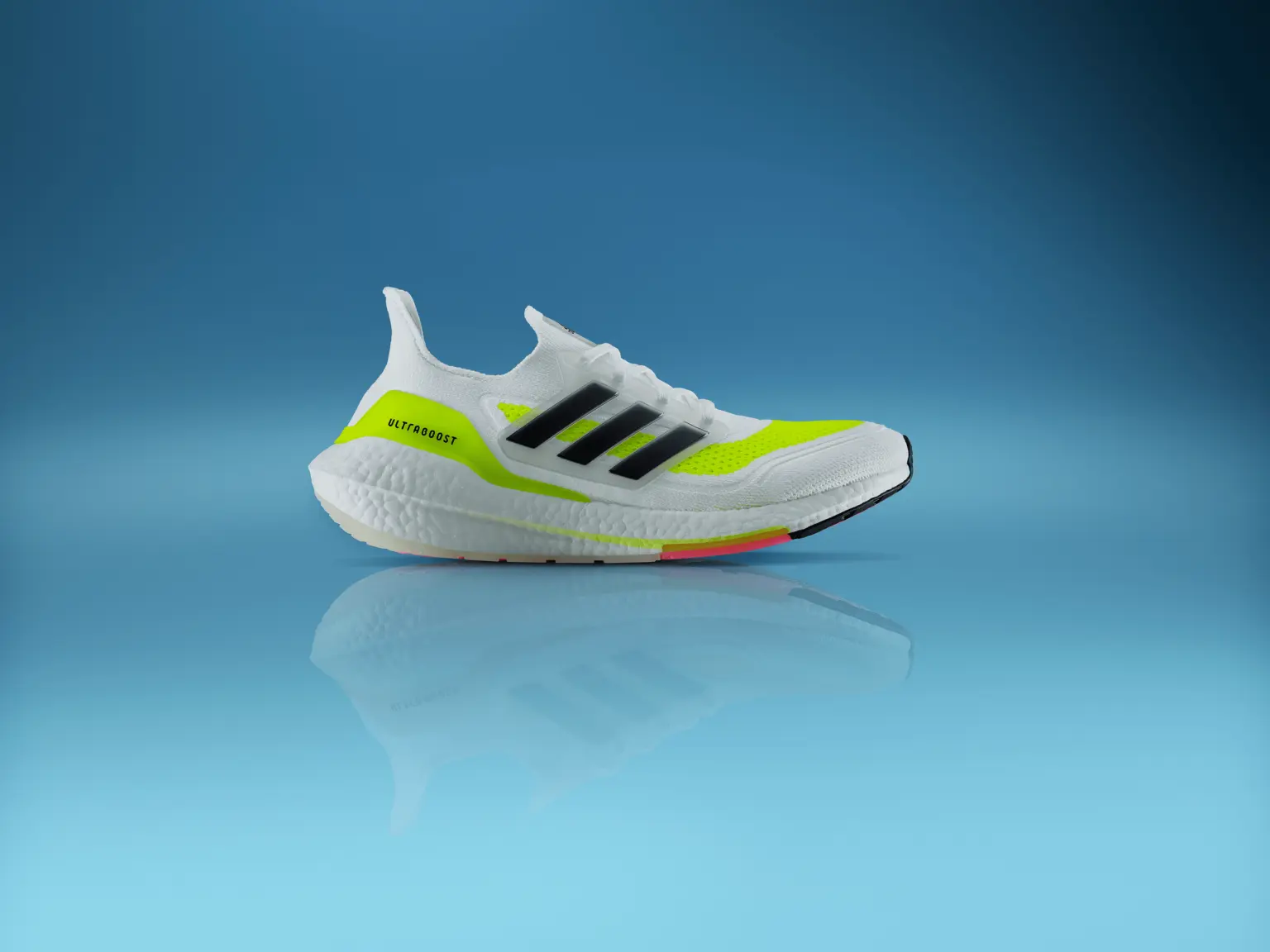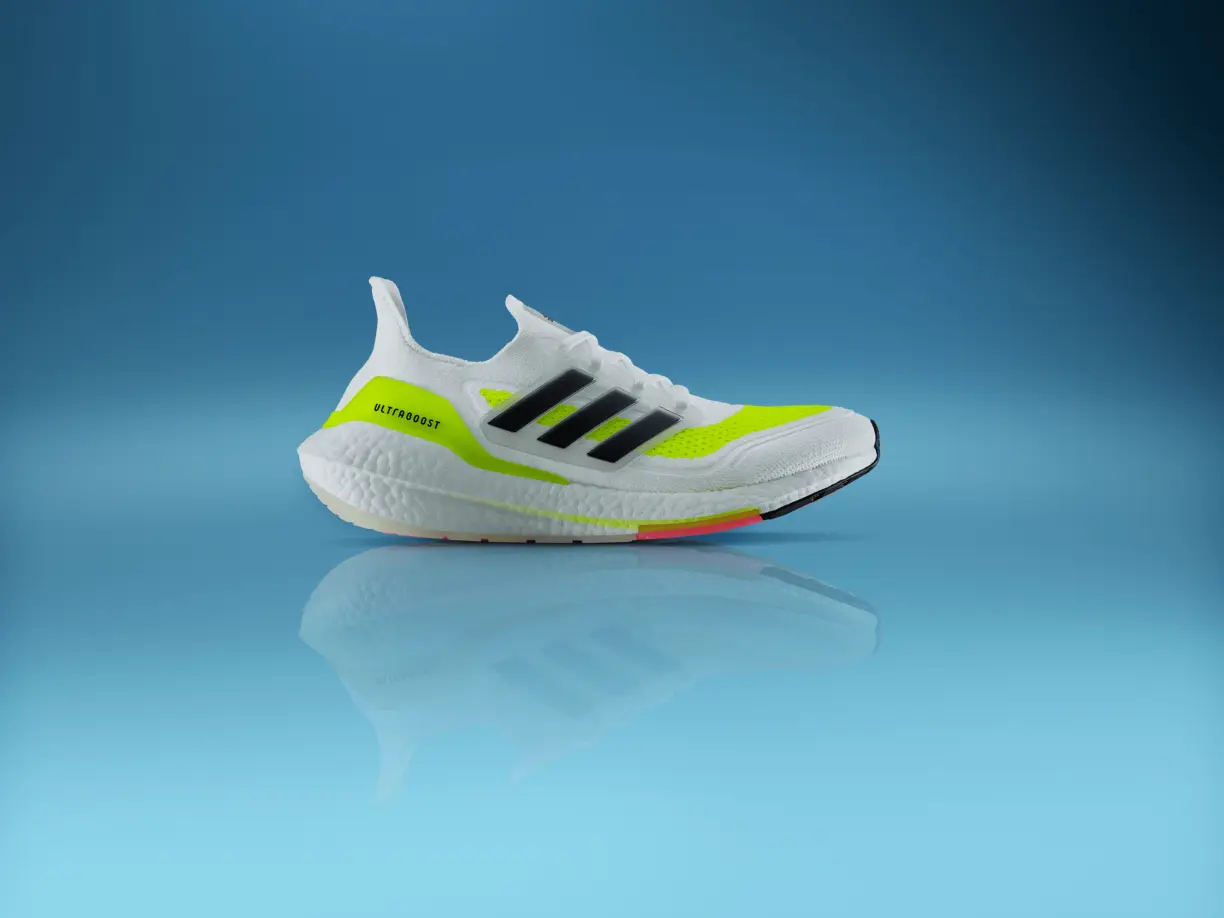 A global study, commissioned by us, highlighted the power of running to aid positive transformation and improved physical and mental wellbeing in communities.
Runners were shown to be 20% more likely than non-runners to experience increased energy levels, while over 40% of respondents that increased their running frequency, also said that they developed a more positive outlook on life.
Over 1 in 3, meanwhile, identified the mental health benefits of running as one of their core motivating factors.
"ULTRABOOST has consistently been a unique and sensational blend of iconic design, revolutionary innovations, unparalleled performance and unique consumer experience. 
BOOST and PRIMEKNIT have created and elevated new industry standards, while PRIMEBLUE has set a new benchmark of sustainability and adidas LEP is setting new standards of performance.
ULTRABOOST has always been a "first", a "pioneer", delighting millions of worldwide users every day, winning their hearts and minds and changing the way they see and feel running." Said Alberto Uncini Manganelli, General Manager/Senior Vice President, adidas Running.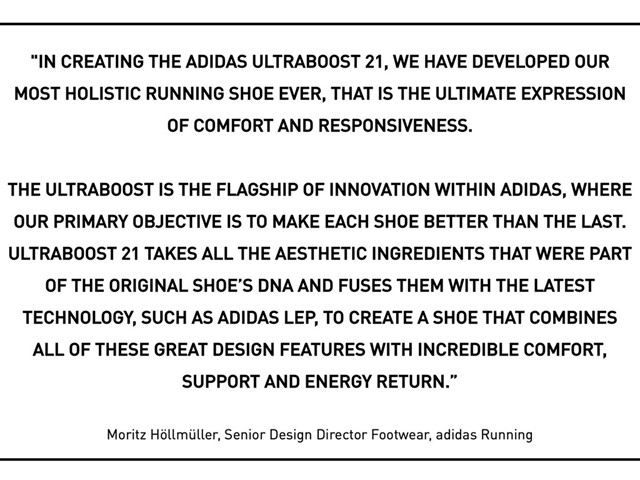 To find out more, please visit: adidas.com/ultraboost21