Last updated on October 23rd, 2022 at 10:33 AM
Off the back of a successful Olympic Games, Team GB swimming champion Adam Peaty has shared his top training and nutrition tips that he hopes will help him to continue his medal-winning streak ahead of a busy 2022 back in the pool.
After a "big year, both in and out of the pool" following the Tokyo Olympics and the birth of his son, Peaty is showing no signs of slowing down as he tackles the Strictly dancefloor.
It doesn't stop there for Peaty who has now teamed up with Alpro to share his top fitness and nutrition tips – and lay down a challenge for the nation to take on.
One of Britain's top Olympic athletes, Peaty has identified plant-based protein, recovery, and consistency as key components in his fitness and nutrition routine.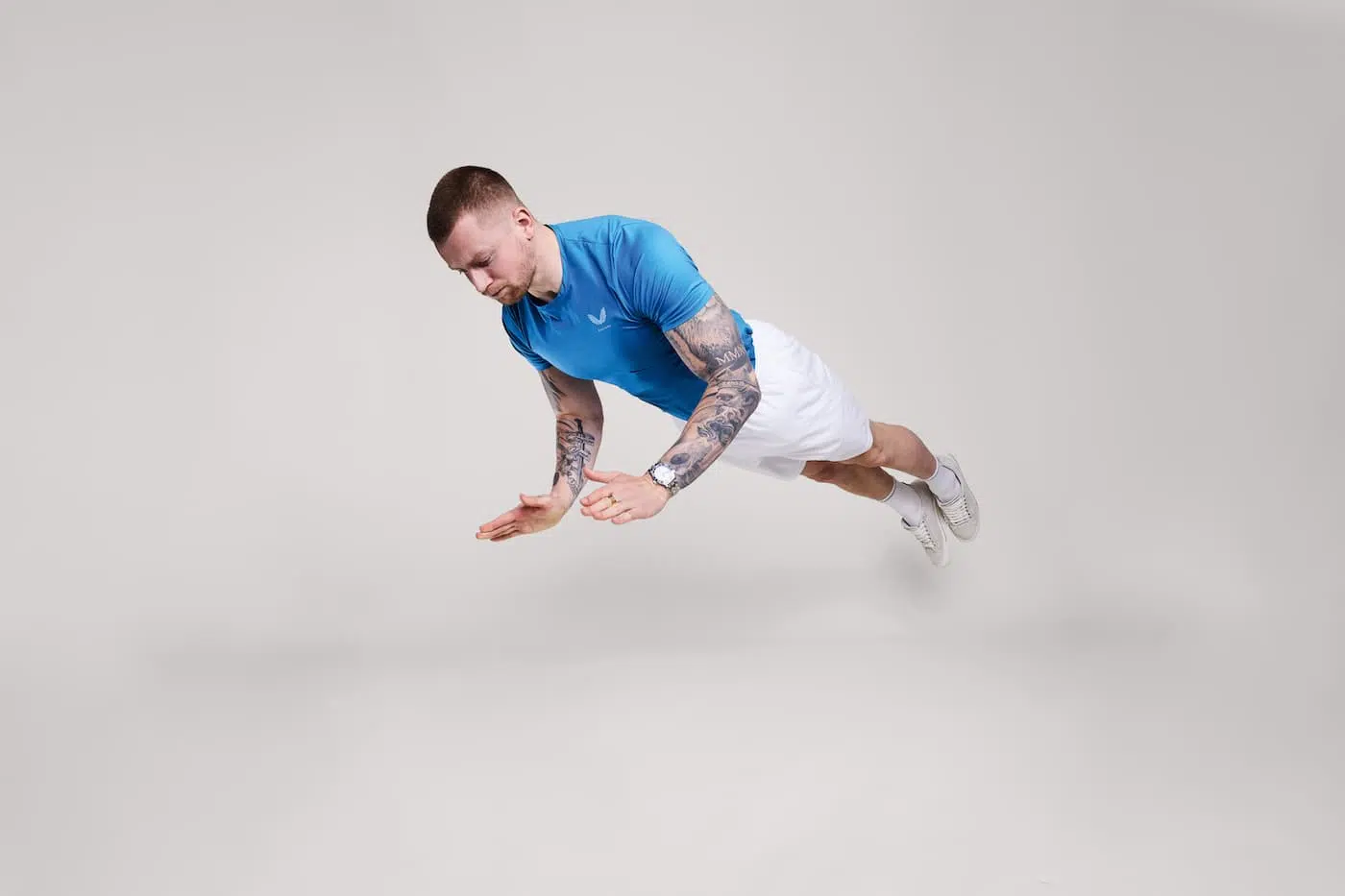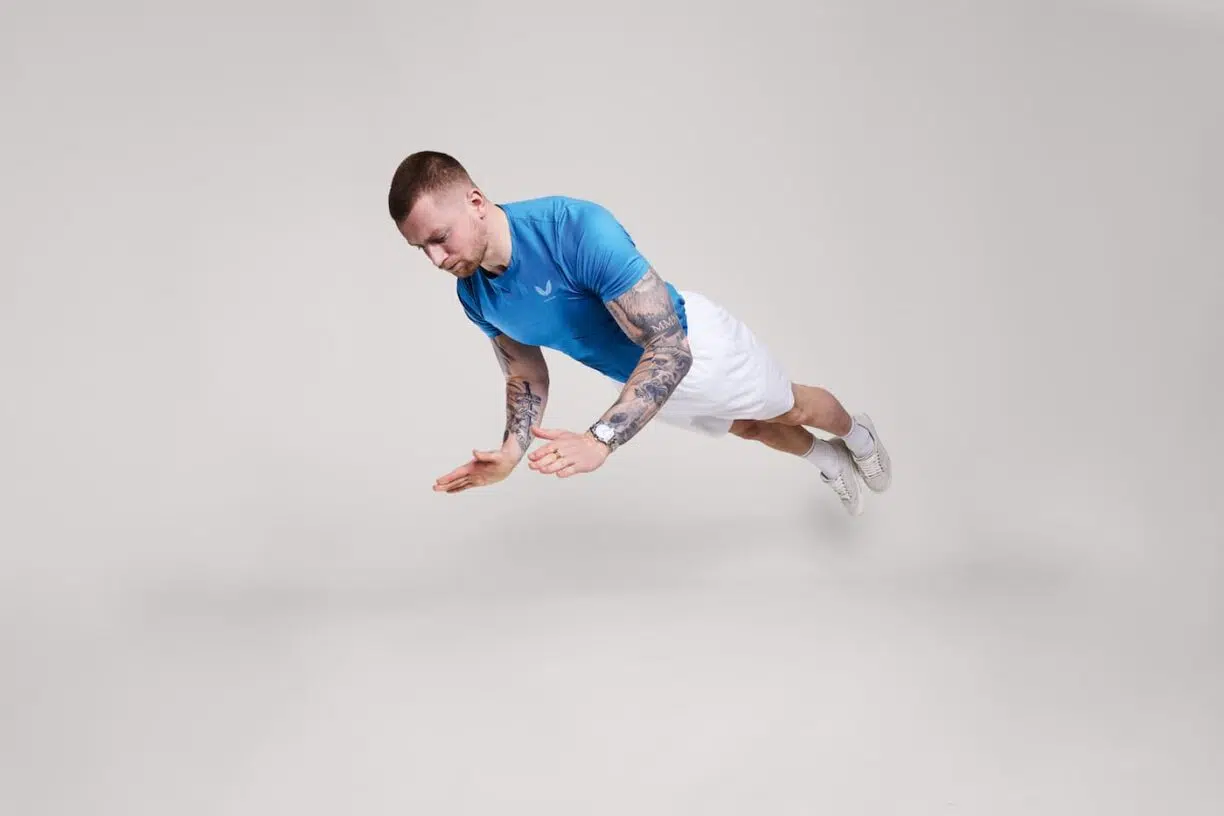 Peaty is currently working more plant-based food into his diet – for both health and sustainability reasons – and plans to fuel his training with plant-based protein, he said:
"At first, I struggled to get the protein I need to fuel my training from plant-based sources alone – but it turns out I was just looking in the wrong places.
There are plenty of plant-based foods that have adequate protein – like soya – and make you feel great heading into training or a competition, so I'm now reaching for plant protein to help me stay top of my game."
When it comes to crunch time ahead of a big competition like the Olympics, Peaty confirms that his race day diet is heavy on plant-based food and drink:
"Ahead of a big race I'm doubling-down on nutrition. Keeping things protein rich but light is key to being in the best shape to get in the pool, so plant-based protein sources like soya are just the ticket to give me the energy and fuel to give it everything."
Peaty's typical training day diet consists of a mixture of healthy carbs and protein; soya drink or yogurt with muesli and fruit, pasta, potatoes, and nuts or a soya-based smoothie for snacks.
An enviable talent, the athlete is giving the nation a taste of his training regime, showcasing an epic press-up challenge to show how plant-based is helping him to smash PBs, and challenging the nation to give it a go. Peaty said:
"Energy is everything when it comes to training, and what you're fuelling with is a huge part of how much you have to give on any given day. Since looking to plant-based fuel I'm feeling great and have loads in the tank – and I've been able to up my game as a result. Get in some good fuel and give this challenge a go at home. Good luck beating my PB though!"
Since becoming a father, Adam's priorities have shifted, and the star swimmer has become more considered in his choices and how they might impact his son's future.
"What I eat not only affects how I can train, but also has a bearing on my personal impact on the planet, so I've been reaching for plant-based food and drink – such as Alpro No Sugars – more often. It's not only helped me to feel great, in and out of the pool but also meant I'm doing my bit for the future of our planet, too."
Adam Peaty MBE has shared his top training and nutrition tips to get and stay in the fast lane:
Space it out: Getting in enough protein is key, sure, but what people often forget is that the consistency of your intake is just as important as the quantity. Having a huge protein-rich meal once a day isn't going to be as effective having several small protein-rich meals or snacks spread throughout the day to keep your protein levels consistent.
Having a few go-to meals and snacks that you can easily whip up from breakfast to dinner is great, and my go-to across all meal occasions is soya. Alpro Soya No Sugars drink is my favourite source of plant protein as soya has a complete amino acid profile, and I also use soya yogurt alternatives as easy, on-the-go snacks post-training.
Consistency is key: Something I learned pretty quickly when I began my career is that nothing is more important than consistency in training. Period. People always ask me how I got to where I am today, and truly, the answer is that I consistently turn up, without exception, and push as far and hard as I can. 90% of success is just showing up!
Energy is everything: It's important to make sure that your energy is balanced throughout your training sessions instead of just flying in, giving it everything, and leaving nothing in the tank for the remainder of your session. You need to know when to go hard and when to not push, and how you've fuelled ahead of your session will have an impact on how much you have to give on any given day. Reserve and spend your energy wisely!
Plant-based transition: If you're thinking about trying a plant-based diet, do your research and take your time. I tried to rush into it and found myself lacking in protein, but once I took a step back and did some research, I found protein was easy to get from the right plant-based sources. Incorporating soya-based drinks and yogurt alternatives into your diet is a great place to start.