Last updated on February 2nd, 2022 at 07:22 PM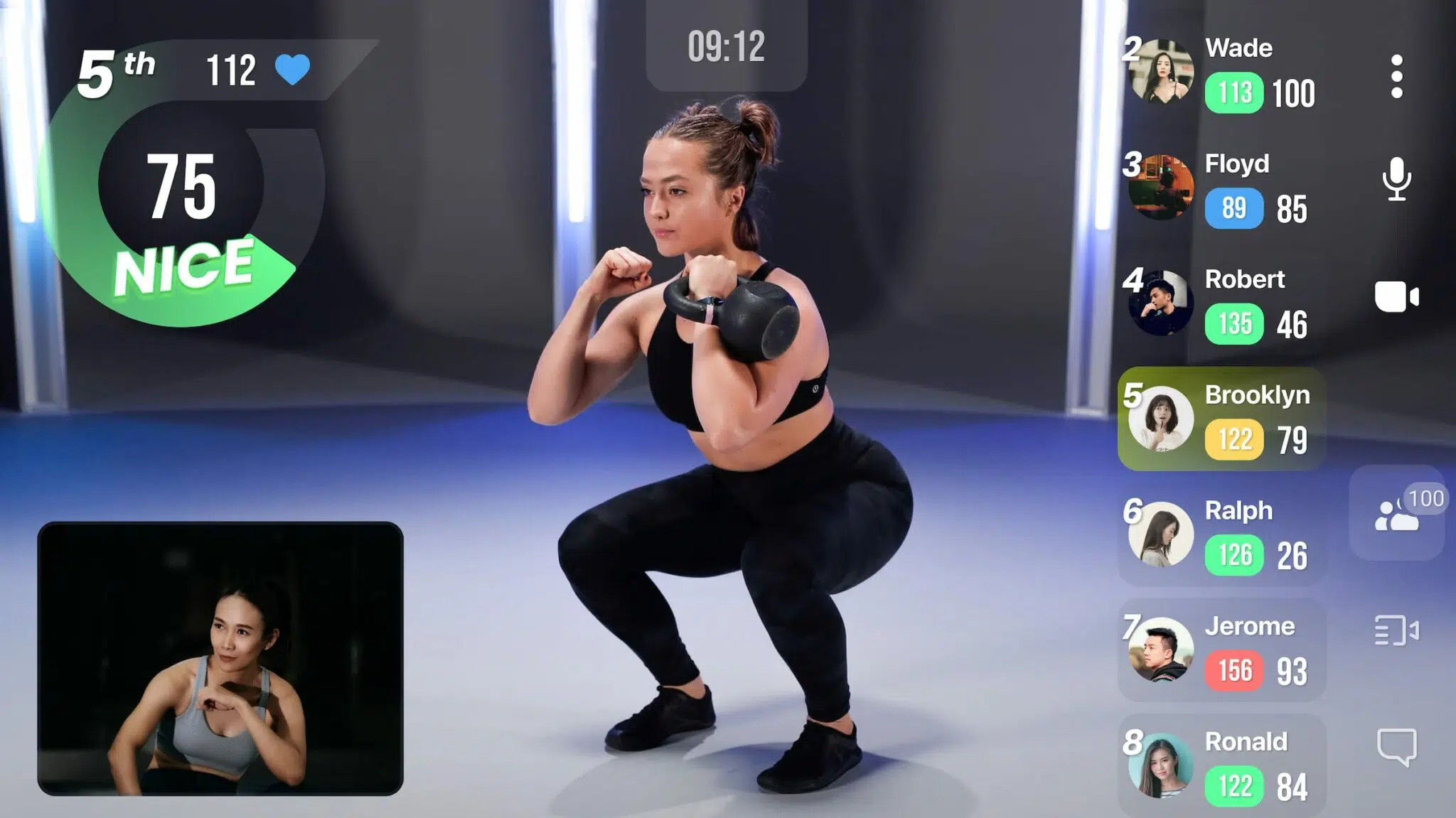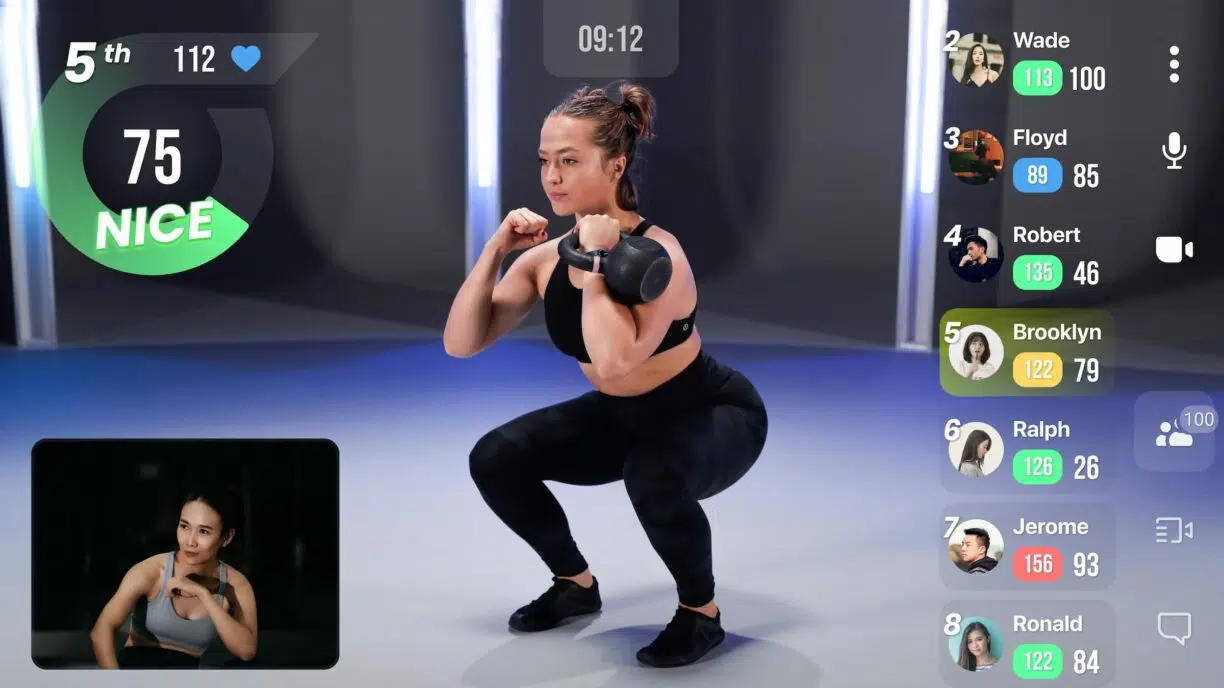 Last year the fitness technology industry boomed due to worldwide lockdowns and restrictions, giving consumers the chance to continue their workout routines in the safety and convenience of their homes.
But Wondercise recognised a vital element that was missing from connected fitness experiences – a true sense of community.
To bring the companionship of fitness to private homes and other settings, Wondercise is launching Wondercise Studio – the first fitness-focused social media platform.
It brings together users anywhere in the world to host classes, challenge one another and above all, have fun.
Wondercise Studio combines workout classes with technology that prioritises shared experiences and relationships. It is much more than a remote fitness app. It's a fitness network.
Build health & relationships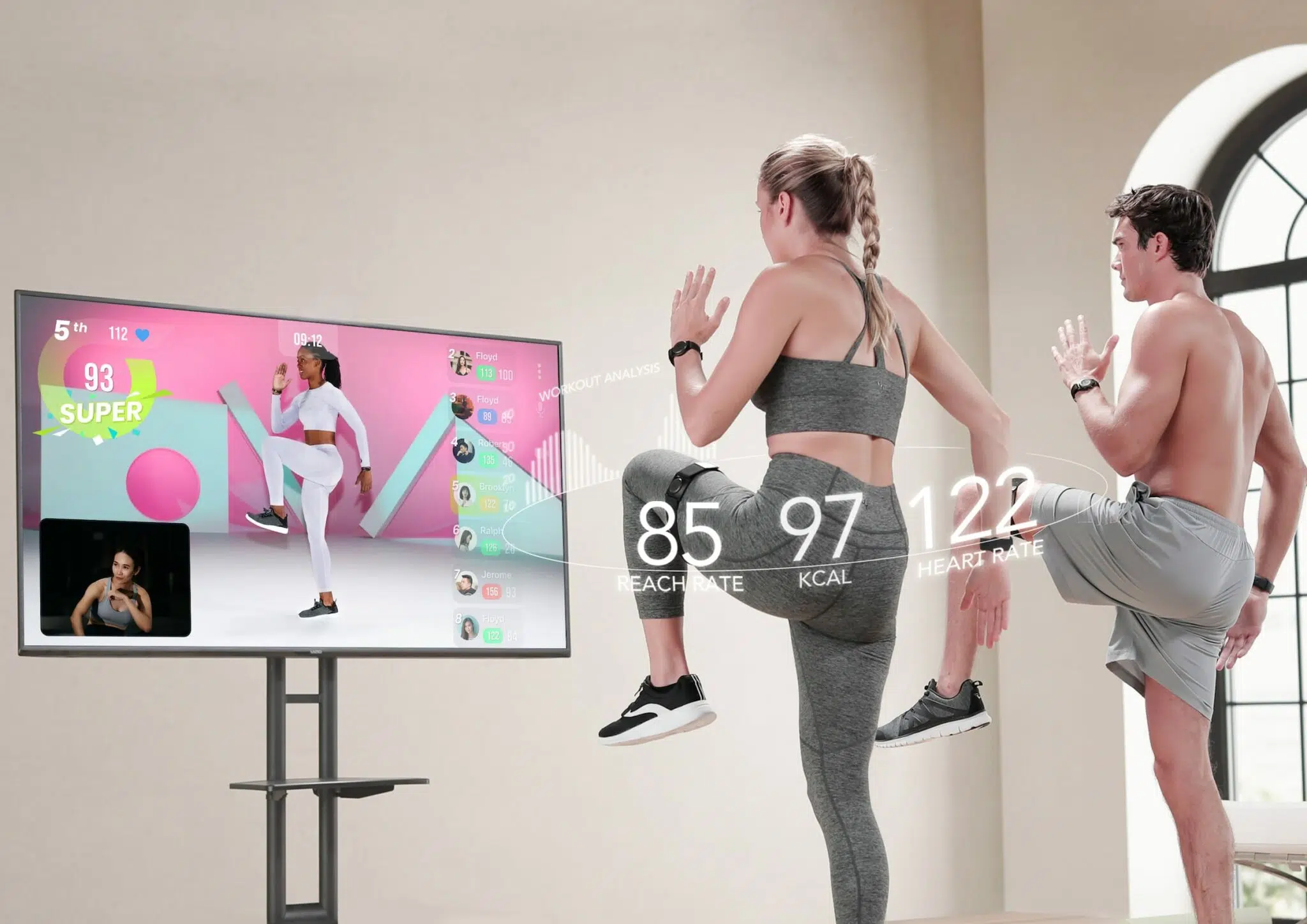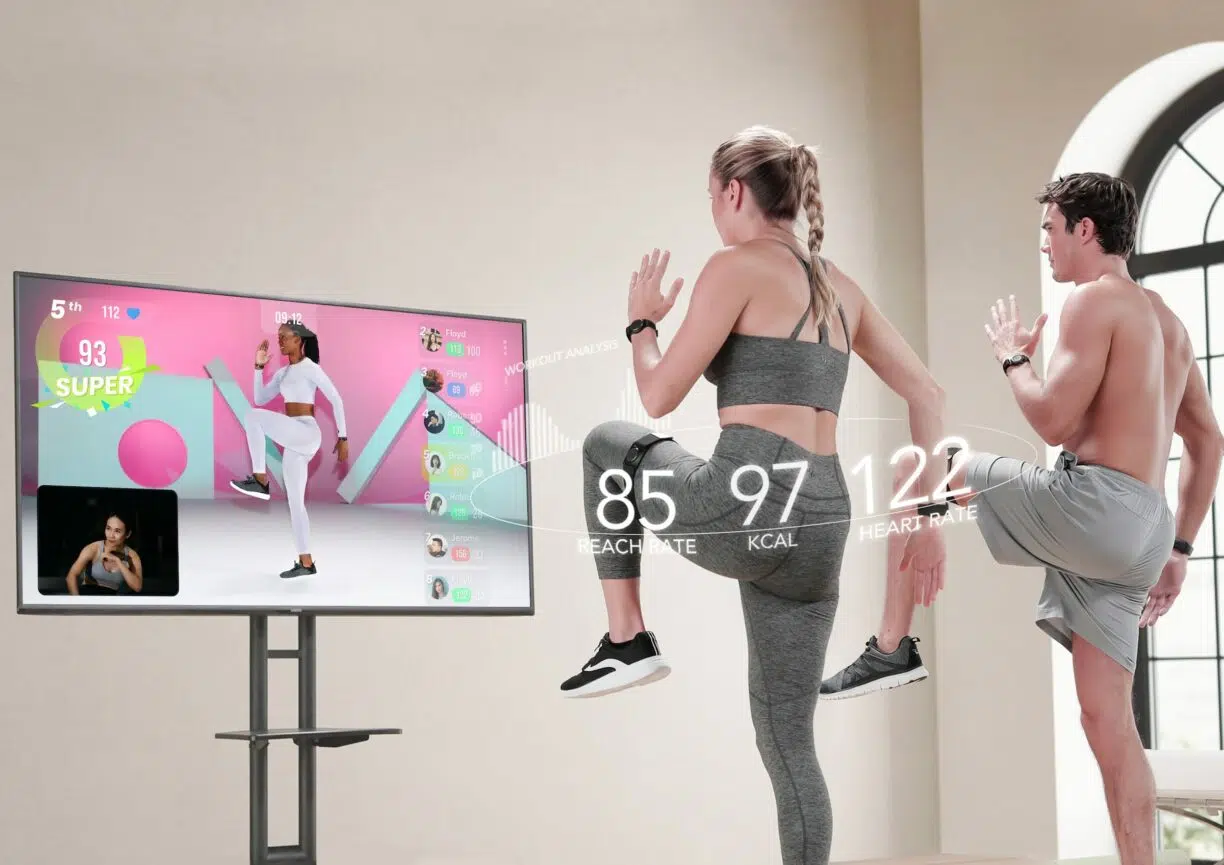 Connections are made possible through its innovative video chat function. Users are able to receive personalised advice and feedback from trainers to help improve their technique in real-time.
The feature also allows individual users to message and interact with others in a class, offering support and motivation as they work out.
Users and trainers can follow others and build their own network, working out with other users from across the world. So instead of exercising alone, users connect and share their experiences, building relationships as they do. 
Connect & compete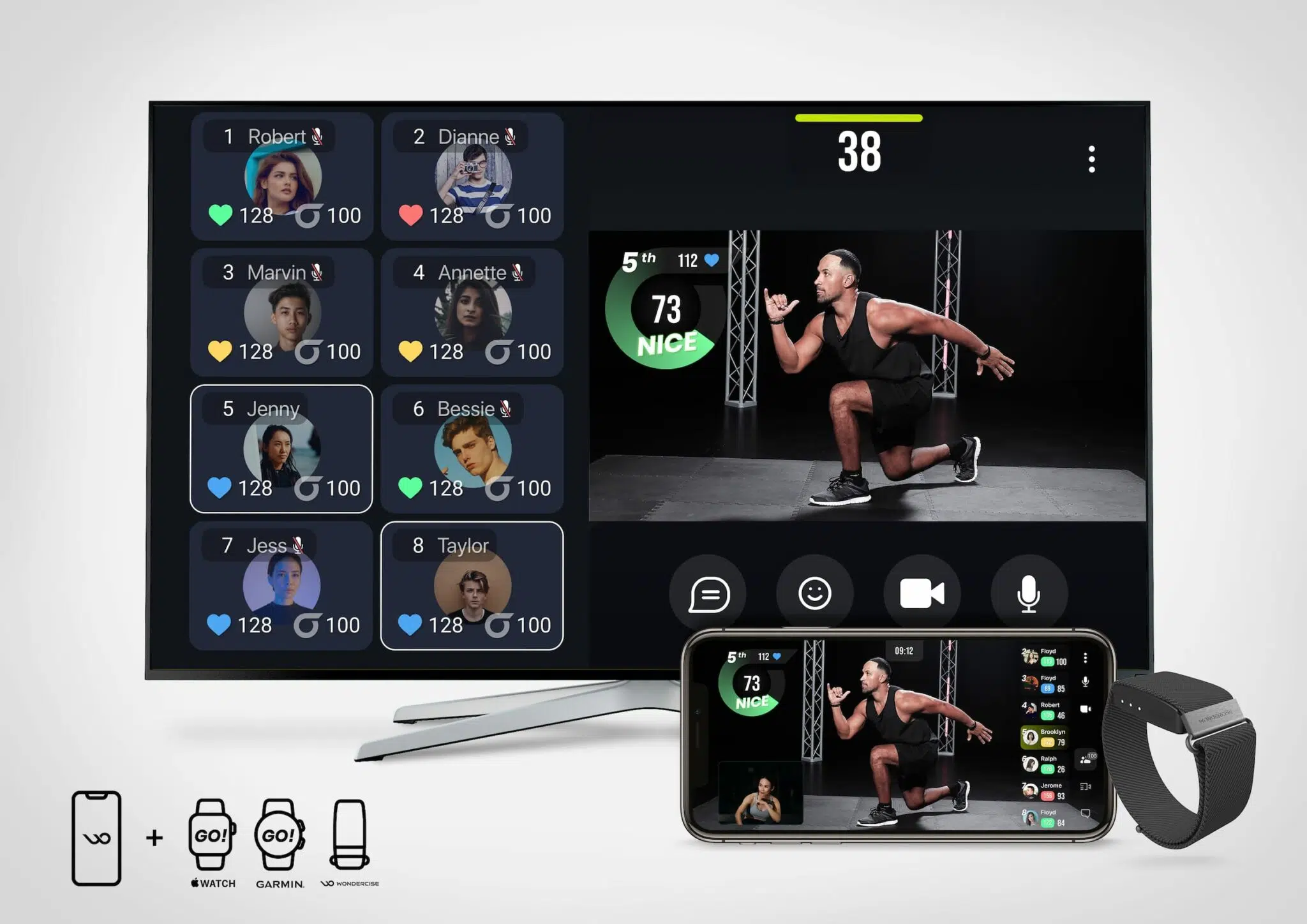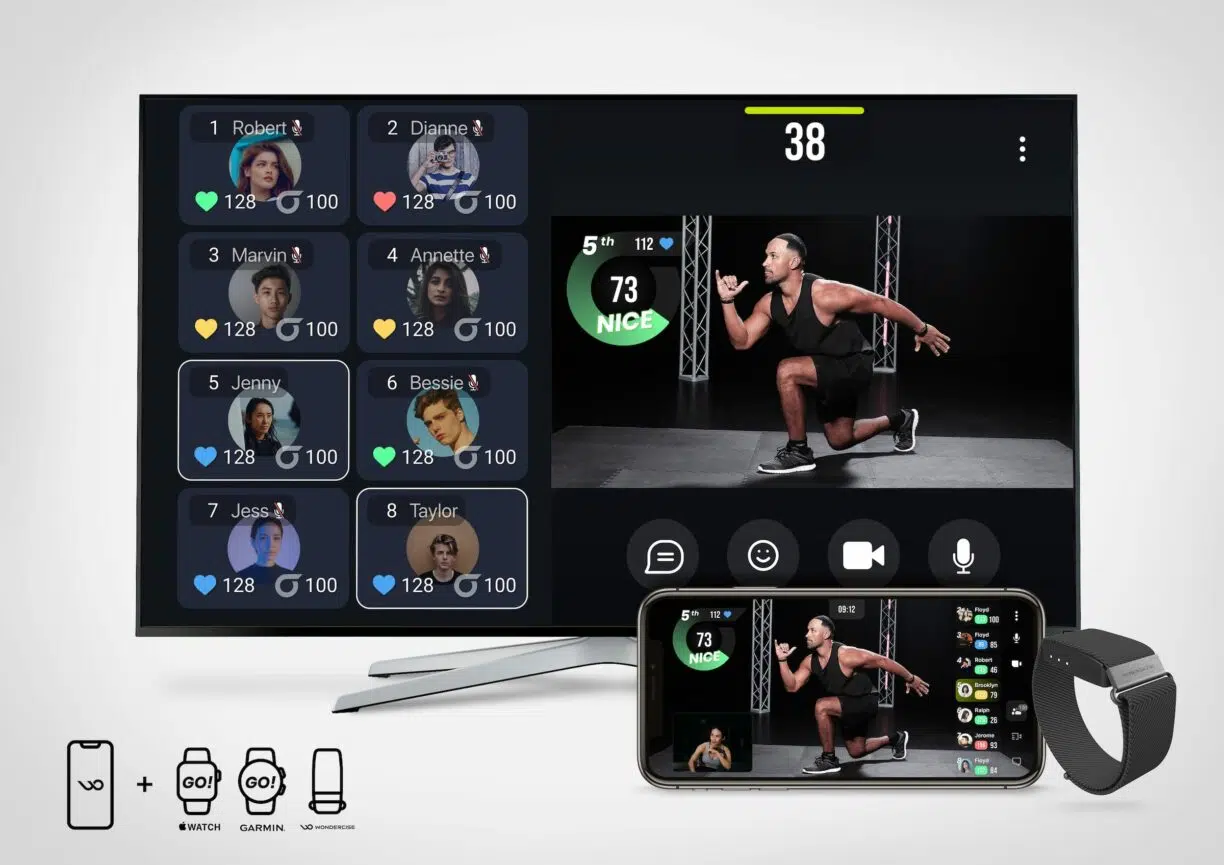 The live leaderboard functionality displays scores based on an individual's technique, creating a fun and playful atmosphere in sessions.
Users can keep track of their score and ranking, as well as monitor heart rate.
Colourful on-screen layouts and icons were intentionally designed to make the experience feel like a game, with power bars, profiles, and rankings, adding a competitive dimension to workouts.
Eric Chuang, Wondercise CEO, commented: "Since the beginning of the pandemic, companies like Peloton have taken the world by storm, demonstrating an inclining demand for at-home and connected fitness, a growing market.
"It was imminent for connected fitness solutions to come to light when people became unable to attend classes in person and had to resort to remote options to stay active.
Training alone often results in difficulty to stay motivated, disciplined and overall lowered efficiency.
People tried to find solutions through services like Zoom and Google Meet to stay connected, but the downside to that is trainers aren't able to see how the students' forms and physical conditions are, which they can usually pick up in in-person sessions.
This is also a big reason why people turn to companies like Peloton and Mirror, which offer a sense of being part of a group and training together while getting the stats on-screen that you need to be on top of your game.
"Likewise, Wondercise Studio is an open platform for both trainers and trainees from all walks of life to join together in a community to stay fit and healthy.
Our solution is not just a fitness app for individual users, but also a tool for trainers of all disciplines to expand their reach and showcase their talent while still getting what they need to keep tabs on the trainees.
Wondercise Studio also allows trainers to give tailored advice and guidance, and ensure the safety of the trainees with our live video chat function and training metrics displayed on-screen through supported wearables and our Live Motion Matching technology.
The social media functions also enable all users to build and grow their online presence while giving and receiving motivational support, increased sense of competitiveness to ensure training efficiency, and share experiences."
Interactive integration with other fitness tech
Wondercise Studio works in conjunction with Wondercise's core technology, Live Motion Matching™.
Using patented algorithms, Live Motion Matching™ analyzes users' movements, posture, and pace in real-time against the on-screen trainer.
This displays live scores so users can learn how to improve their form, promoting self-motivation and discipline for individual users.
Wondercise is focused on bringing the Internet of Things to the fitness industry so everyone can get the performance analytics and data they need, wherever they work out. 
Supported by wearables including Apple Watch and Garmin, Wondercise Studio also works with the new Wondercise Timeless Band.
A lightweight, screen-less wristband, the Timeless Band focuses on high precision motion tracking as well as in-depth health monitoring such as workout heart rate, resting heart rate, blood oxygen meter, and heart rate variability (HRV).
By removing the common functions of a typical smartwatch, the Timeless Band is a more comfortable and functional fitness wearable with extensive battery life. 
At the core of Wondercise Studio is human connection. Being part of a community, working out with friends and family, and making new relationships is what has driven the development of this new product.
Wondercise is currently exhibiting at CES 2022. Visitors can come and learn about Wondercise Studio, as well as its range of new products including, Wondercise Trilogy, Wondercise Cycle Studio, the Wondercise Timeless Band and Wondercise Tracker.
Together these new products create a connected fitness ecosystem that will give consumers both accurate performance data and social experience they crave from their workouts.
Wondercise Studio is available for free. Monthly subscribers receive ad-free content and priority on new features.
The Wondercise app, which supports Wondercise Studio and Cycle Studio, is available now for free, but users can enjoy ad-free content and are given first dibs on new features if they sign up for a monthly subscription of $9.99 USD.
The other two fitness services – Wondercise Trilogy and Wondercise Cycle Studio – will both be incorporated into the Wondercise app itself.
The Cycle Studio will become available to buy in Q3 2022, and Wondercise Trilogy in Q4 2022, for Xmas 2023.
There will be free plans as well as paid plans and programs for all of the new apps, which is the same as Wondercise's other fitness services and programs.
CES 2022 Innovation Award
Wondercise Studio was awarded a CES 2022 Innovation Award, CES's annual competition which honours outstanding design and engineering in consumer technology products.
Scores for each category are based on engineering and functionality, aesthetic and design, and what makes the product unique and innovative. This year Wondercise Studio is an honouree in the Software & Mobile Apps category. 
Eric Chuang, Wondercise CEO, commented: "Receiving this recognition was special for us in many ways. Besides being our first time entering the contest, CES 2022 also marks our debut at the physical event.
We believe this proves we are on the right track to revolutionise the way people work out and the way fitness can evolve. 
"Wondercise Studio highlights the correlation between the social impact of human-to-human interaction and fitness, as well as self-discipline.
It aims to be more sustainable, accessible, and adaptable, as well as enhance self-care methodologies and awareness by way of being engaged in a global community and obtaining motivational support.
It is also important to remember that the platform is not just targeted for individual users, but for trainers as a new channel to showcase their talents and expand their reach.
"Going forward in 2022, Wondercise will continue to modify its services and carry out global expansion operations.
Wondercise has been partnering with healthcare groups, local gyms, and fitness facilities, and recently partnered with Sharp Electronics Malaysia, demoing Wondercise in their smart home showrooms. Wondercise will continue to strengthen these partnerships in the coming year."