Last updated on April 20th, 2023 at 02:12 PM
Step aside Supreme, as today Future Farm has dropped the world's first one-of-a-kind vegan couture running shoe in a cheeseburger colourway.
Created to celebrate the launch of Future Farm's new Future Burger 4.0, the limited run of sneakers were designed by renowned sneaker customiser and artist MattB Customs.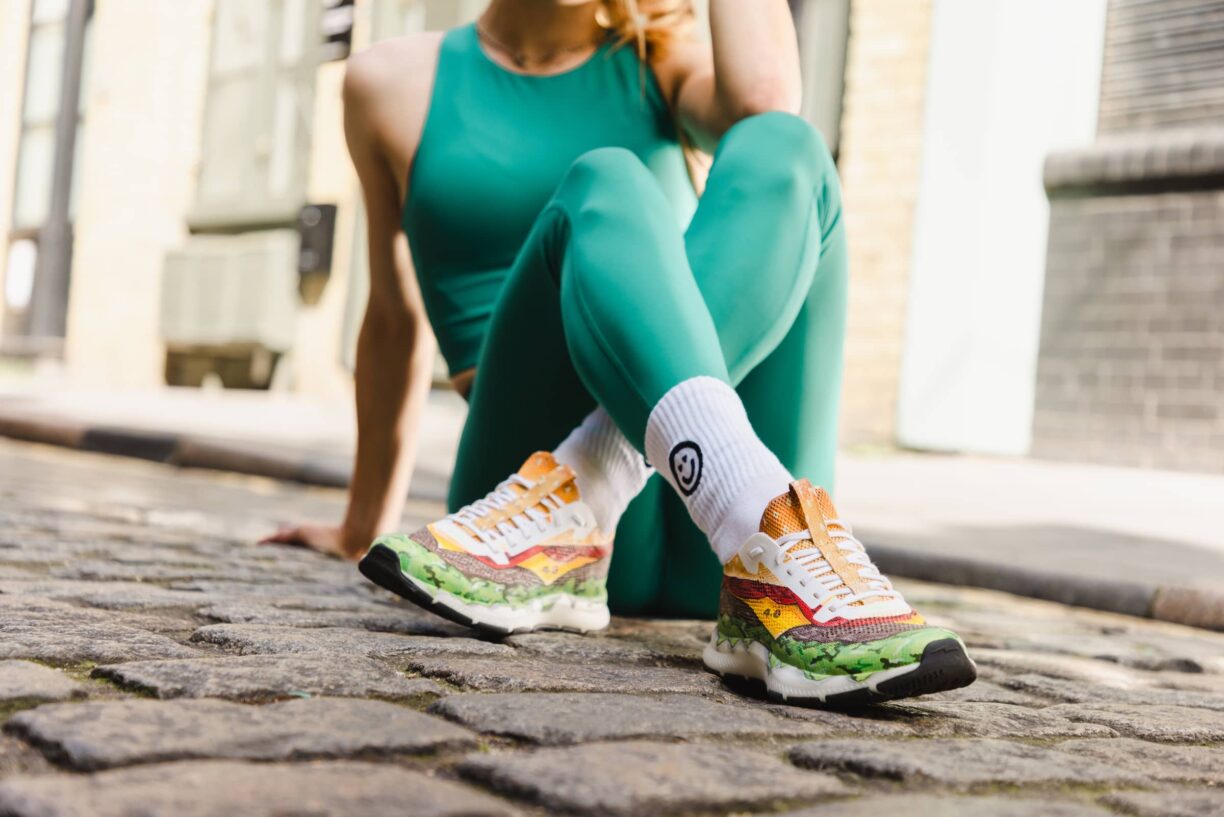 The sneaker customisation market is worth $92 million dollars globally, and in 2022, UPROXX, cited sneaker customisation as the next big streetwear trend, and an art form pushing the industry forward.
By aligning themselves with this trend, Future Farm is hoping to show that eating plant-based is not just good for the environment but plenty of fun too. 
Just two pairs of the 'Force of Nature' sneakers are available for hypebeasts to get their hands on. The first will be listed on eBay with all proceeds going to the Rainforest Alliance, to help undo some of the damage by the meat industry. The second will be available via a competition on Future Farm's Instagram page.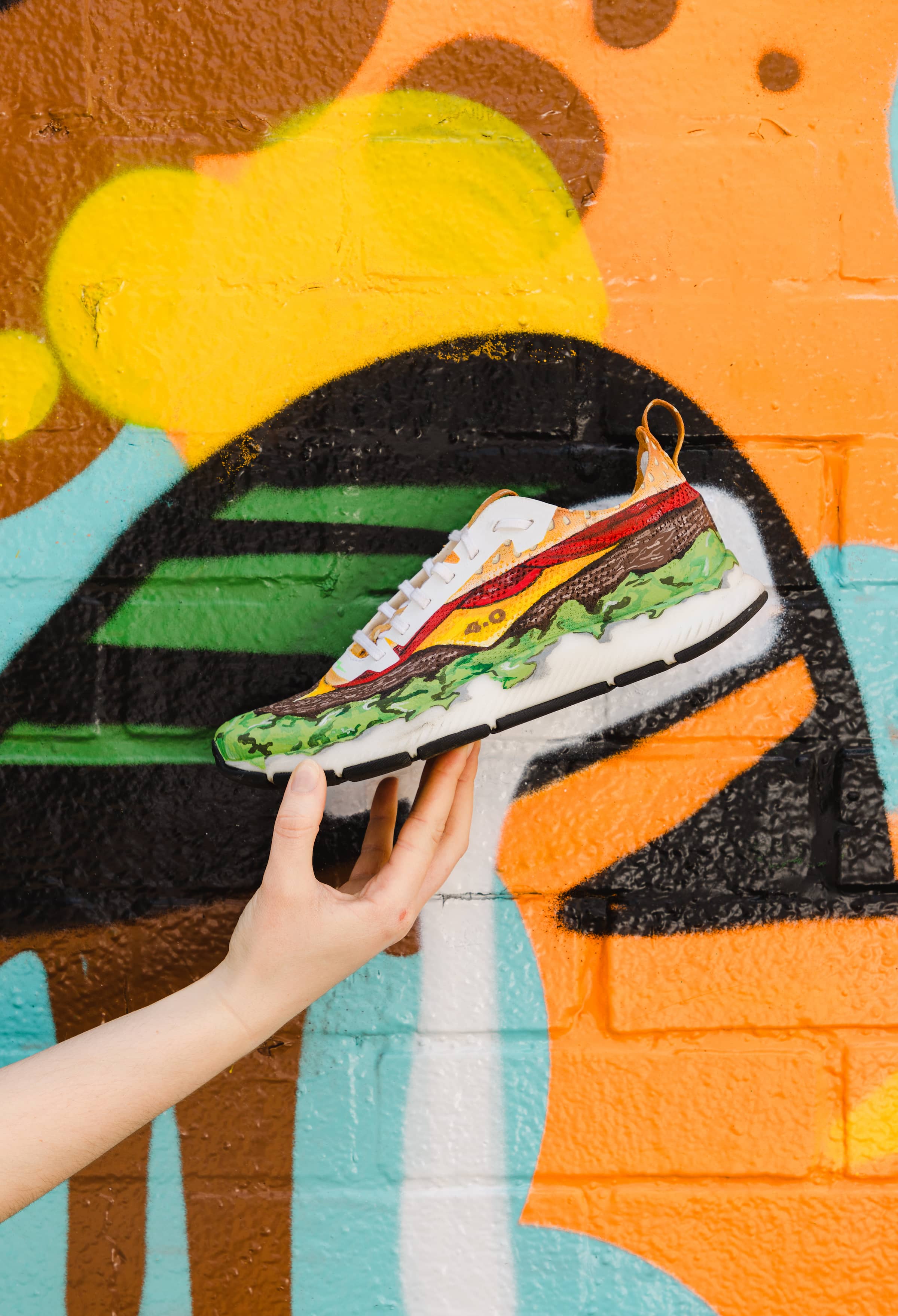 To create the custom design, MattB Customs took inspiration from the classic cheeseburger, and handpainted the design onto the trainer over a number of days.
MattB Customs used Arteza Gouache vegan paints, which allowed them to create depth to the colours on the design and make sure details like the burger bun seeds, meat textures and movement of the lettuce really popped.
Matt selected Hylo trainers as the base shoe, as along with being vegan they are carbon neutral just like the Future Burger 4.0.
Matt comments, "Part of the beauty of customising is bringing things together that wouldn't usually be seen before and this project is a perfect example of that.
We wanted to create something that looked both mouth-watering and illusive, but still housing it within a running shoe that's clearly functional, and that's why we left some elements of the shoe untouched. I loved working on this project, and it's the first time we've wanted to take a bite out of something we've created!"
The sneakers were launched this week in London ahead of the London Marathon, with ultra-marathon runner Flora Beverly.
Based in Bristol, Flora is a vegan herself and passionate about teaching people that a plant-based diet doesn't mean you have to compromise on essentials like protein when training. 
Flora comments, "'Everyone knows having enough protein in the diet is important for fitness and muscle growth and, as a vegan, it is great to find plant-based meat substitute that can help you easily fit in enough protein day to day, whilst still tasting amazing. The Future Burger 4.0 is a staple in my diet while I'm training!'"
Available in Tesco stores across the UK, Future Farm's new Burger 4.0 will retail at £3.00. For more information, visit the Future Farm website: https://www.futurefarm.io/en-gb