Last updated on December 12th, 2022 at 04:07 PM
Pub landlords and local communities across the UK rose last Sunday to remember those men who their life to suicide in the past year.
The annual 'Rise against Suicide' campaign hosted by men's mental health charity, HUMEN, took place in 18 locations across the country with landlords and hundreds of punters embarking on a 5,151m walk each step representing a man who lost their life to suicide in the last year. Over the duration of the hour, a total of 1,287,750m – the length of the UK, was walked by the supporters.
The men's mental health charity and supporting pub landlords are still doing fundraising throughout this December to help reach the £50,000 target. All donations can be made via the Just Giving page.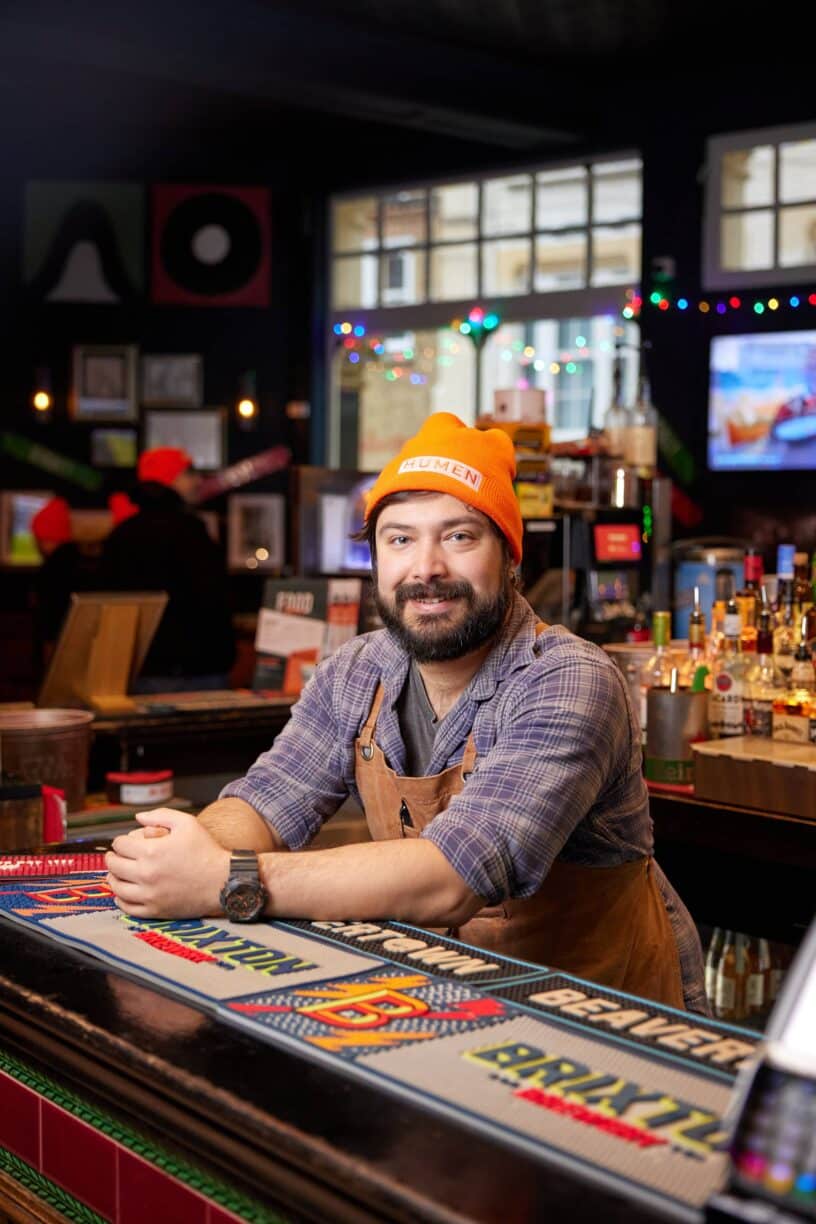 Tim Skinner, Landlord at the Devonshire Arms in London, commented on Sunday's walk: "It was lovely to see so many supporters turn up to our pub on Sunday the 4th and to see them all walking 5,151 metres in solidarity for the lives lost to male suicide last year."
"A big focus for me was to promote the pub as a space for men to feel comfortable in and to raise awareness and vital funds for this national emergency.
Personally, I was very touched by all the stories I heard on the walk some from families who have experienced loss to suicide. It was such an emotional but proactive and positive experience to be involved with.
There has been lots of awareness raised during the promotion of the campaign and many people have been in touch to show support and share their stories. I will personally continue to champion the pub as a space for men to talk."
Commenting on the annual 'Rise against Suicide' walk, Actor and founder of HUMEN, River Hawkins said:
"It has been amazing to see the support from local communities and pub landlords across the UK and we want to thank everyone for rising this past weekend and taking part in our annual campaign.
Our aim to raise funds will facilitate the creation of friendly spaces where men can talk, listen and connect. Pubs are the cornerstone of communities and we truly believe that this type of gathering place can play an important role in addressing suicide and mental health, if we just harness it for good, rather than the traditional 'drink and forget' mentality that plagues male social circles.

Our partnership with Heineken aims to achieve exactly that this December and we intend to Rise every year for years to come. Talking openly to friends, family & professionals are essential steps to overcome the hidden issues and barriers in our quest to lower the number of suicides and in turn, lower the number of metres we walk next year."
Ahead of this, the charity conducted research1 into men's habits when socialising and found that 85 per cent of men do not usually discuss their feelings with other male friends in pubs and bars, despite these being selected as their favourite places to meet.
Over 5,000 men in the UK and Ireland took their own lives in the last year, accounting for 74% of all suicides. However, men are half as likely to seek out the help and support they need for their mental health, as 14 men take their own lives every day.
HUMEN's research found that:
On average, men go to the pub twice a week, spending approximately two hours there each time.
Three in ten men (29 per cent) will meet their friends at a pub or bar after a stressful day.
Over a third (37 per cent) said they did not 'want to bring the mood down' and, perhaps most crucially, half (48 per cent) admitted to not knowing how to help a friend, even if they did express their feelings openly in such a scenario.
78 per cent of men in the UK agreed that men should speak to each other more about personal matters.
One in twenty men feel like they have no one to talk to. It is feelings such as these that can lead to severe consequences.
Lawson Mountstevens, Managing Director Star Pubs & Bars, HEINEKEN UK, says:
"Pubs are an essential part of communities the length and breadth of the UK, offering warm and welcoming environments for men to come together.
As somewhere men already feel at home, they are the ideal place in which to share their feelings over a beer or non-alcoholic beverage.
As a company we champion mental health among our colleagues, licensees and their teams and so we are fully behind this important initiative."
Donations can still be made to help the team reach the £50,000 target via the event's Just Giving page.