Last updated on June 1st, 2023 at 08:05 AM
PXG recognizes the growing number of women who are embracing and excelling in golf, and the company is dedicated to maintaining this positive trend and ensuring that everyone feels included.
As part of Women's Golf Month, PXG is shining the spotlight on its talented LPGA Tour players, celebrating its employees, and making a meaningful impact on the community through various initiatives aimed at fostering the growth of the game.
Premiering today is an exciting collaboration between PXG and comedy icon and avid golfer Rob Riggle. In this unique venture, Rob joins forces with LPGA Tour Professionals including Celine Boutier, Austin Ernst, and Christina Kim to deliver stimulating tips and tricks that enhance performance on the course.
The nine-episode series, titled "PXG Pro Tips with Rob Riggle: LPGA Edition," covers everything from the fundamentals to the finer points of the game. You can catch the series on PXG's website and YouTube.
Renee Parsons, President & Executive Creative Director of PXG Apparel, emphasized, "We all agree that growing the game is a serious matter. However, when you infuse humour into golf, PXG has found that players have more fun on the course and are more likely to return."
LAUNCHING JUNE 1, 2023
Episode 1: Austin Ernst demonstrates quick warm-up techniques and shows Rob Riggle how to maximize distance with his driver.
Episode 2: Céline Boutier shares her swing thoughts for achieving better tempo, while Yu Sang Hou highlights her pre-round driving range routine.
Episode 3: Gerina Mendoza assists Rob with distance control, and Christina Kim imparts her wisdom on hitting fairway woods.
Episode 4: LPGA Rookie Elinor Sudow guides Rob through her swing philosophy and the advantages of using a blended iron set.
COMING LATER IN JUNE
Episode 5: Gina Kim explains the benefits of getting fitted for your driver and teaches Rob how to control tempo with the big stick.
Episode 6: Jennifer Song enlightens Rob on generating more spin with wedges around the green and emphasizes the importance of a proper grip.
Episode 7: Linnea Strom helps Rob focus on rotation to gain power and distance, while Christina Kim returns to the fundamentals with chipping.
Episode 8: Megan Khang reveals the secrets to hitting a consistent draw and adjusting the swing when facing wind resistance.
Episode 9: Mina Harigae provides practical tips on using alignment sticks during practice, and Christina Kim loosens Rob up with pre-round stretching techniques.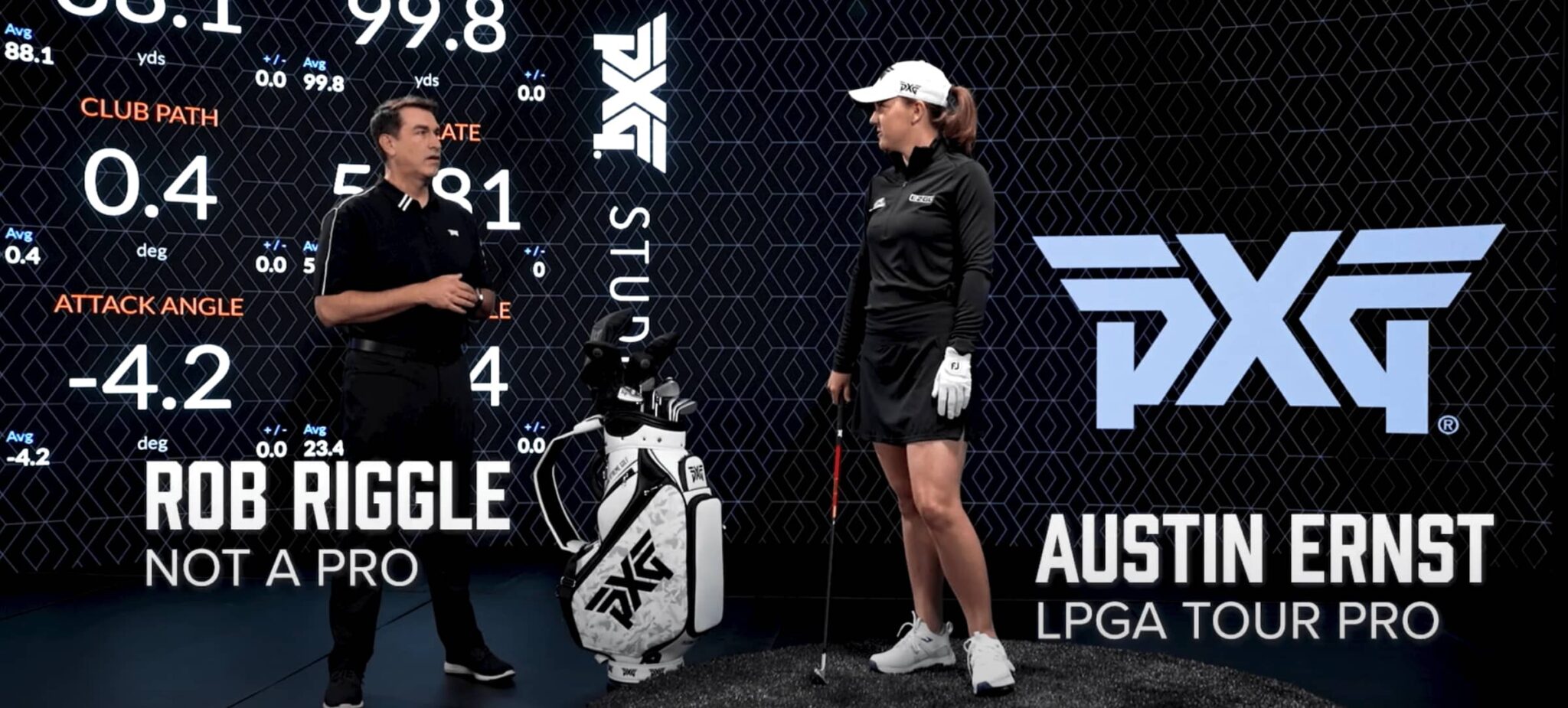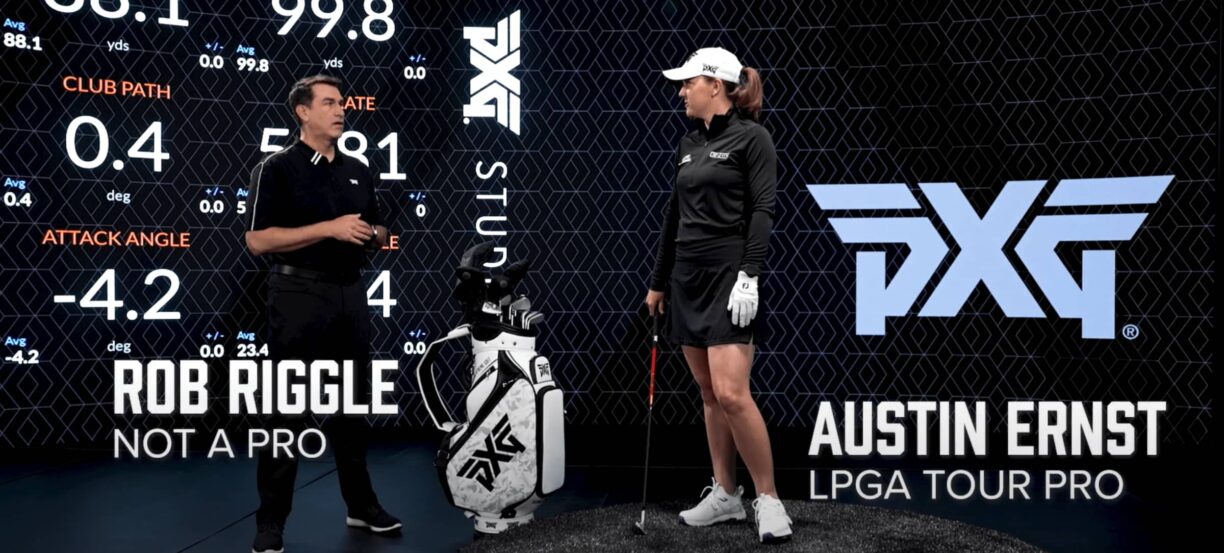 PXG is also continuing its tradition of highlighting the women who power the company, constituting 26% of the workforce, during this month.
Under the guidance of Renee Parsons, every woman at PXG, regardless of their role or location, will enjoy a paid day off to participate in a golf-related activity.
This initiative called PXG Women's Day to Play, will take place on June 5, 2023, with coordinated events in Scottsdale, London, and Tokyo.
Parsons shared, "We understand that providing opportunities for the women on our team to experience golf is crucial to their daily success and to the overall growth of the game.
By looking inward, eliminating barriers, and creating a supportive environment, we aim to inspire interest, foster engagement, and promote job satisfaction."
Going above and beyond, PXG continues to contribute to the advancement of the game through its local retail and fitting studios as well as its field teams.
For the month of June, all golf club fittings for women are offered at a remarkable 90% discount using the offer code "WOMENS90."
Additionally, the company is actively working to demystify the game for underserved students from diverse backgrounds through its PXG engineer-led Science of Golf programming.
On June 26, 2023, PXG will host STEM Atlanta Women, a science, technology, engineering, and math (STEM) group based in Atlanta focused on creating opportunities for black women and young girls in the area.
Through this event and similar ones at other locations, PXG aims to inspire America's youth, regardless of their backgrounds, to pursue STEM careers in golf and engage in the game itself.
To learn more about PXG or to book a discounted fitting for Women's Golf Month, visit www.PXG.com or call 866.PLAY.PXG. And remember, the game is waiting for you to explore its endless possibilities.