Last updated on August 13th, 2023 at 02:49 PM
Knowing that there are few things in life more important than sleep, Britain's leading luxury and boutique hotel collection Pride of Britain Hotels is celebrating its 40th anniversary with the launch of 40 WINKS: 40 Sleep Specials from its hotels across the British Isles.
The brand-new Sleep Specials are available to book from today for stays this autumn (1st September to 30th November 2022).
When it comes to sleep, it's quality over quantity; a recent study confirms that the amount of sleep people need differs based on genetics but, ensuring optimum quality of sleep sustains our wellbeing and guarantees a healthier and longer life.
Unfortunately, however, a truly restorative night's sleep feels like a near-impossible goal for many of us.
Pride of Britain Hotels has put sleep back on the menu, with 40 brand-new and truly serene sleep packages, designed to leave you feeling completely reinvigorated.
Pride of Britain Hotels will be giving one lucky winner the opportunity to win the Autumn Slumber two-night sleep special at Ness Walk, Inverness, an idyllic Highlands retreat near Loch Ness. Visit here to enter.
CATCH YOUR FORTY WINKS AT REJUVENATING ESCAPES SUCH AS…
Autumn Slumber at Ness Walk, Inverness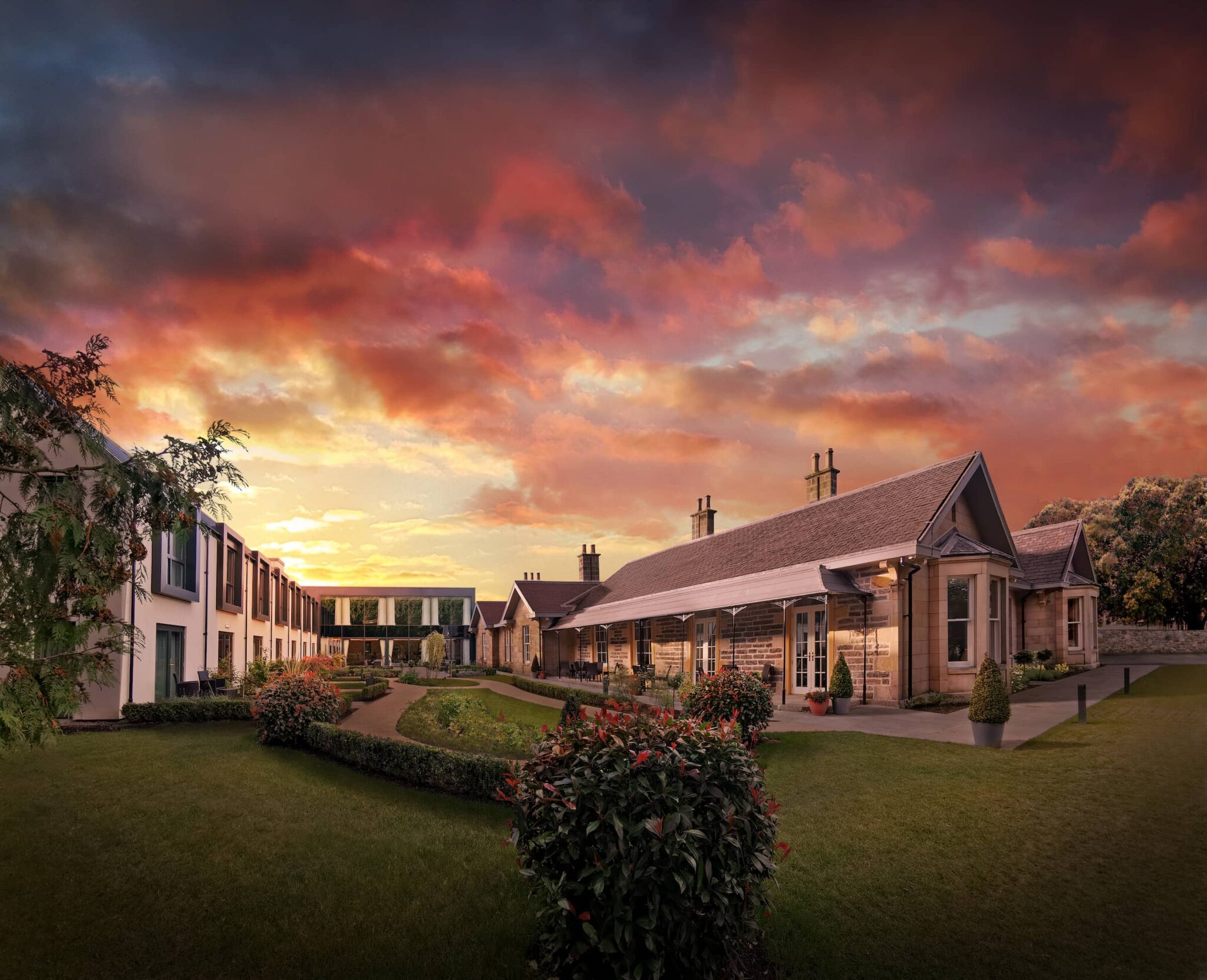 As Pride of Britain Hotels knows, the perfect sense of relaxation doesn't just come from a great night's sleep. Perhaps your ideal way to rejuvenate is with a cosy weekend away; swaddled in a blanket by the roaring fire, a nightcap by the bar, a cheese platter with a perfectly-paired wine, and a late checkout?
As part of 40 Winks, Ness Walk offers the perfect Autumn Slumber, an opportunity to retreat to the Highlands and enjoy rest and relaxation with a focus on exquisite dining.
Price from £234 per guest based on two nights in one of the lavish Laurel rooms. Includes Champagne on arrival, à la carte breakfast each morning, dinner for two on the first night in Torrish Restaurant, cheese board and wine on the second night and a nightcap in the bar.
WIN the Autumn Slumber stay at Ness Walk ­– enter Pride of Britain Hotels' 40 Winks competition here.
Escape to the land of nod at Sopwell House, Hertfordshire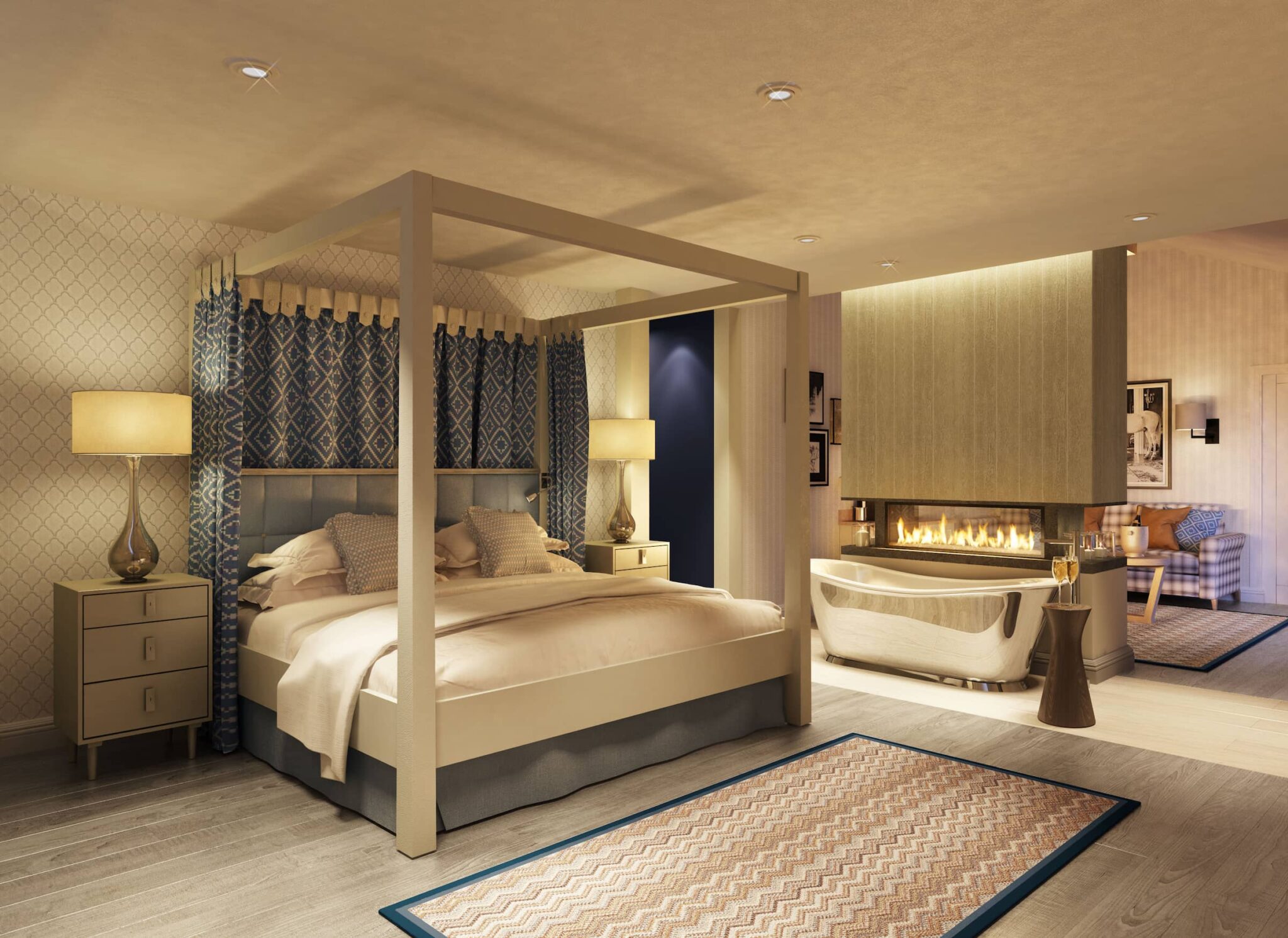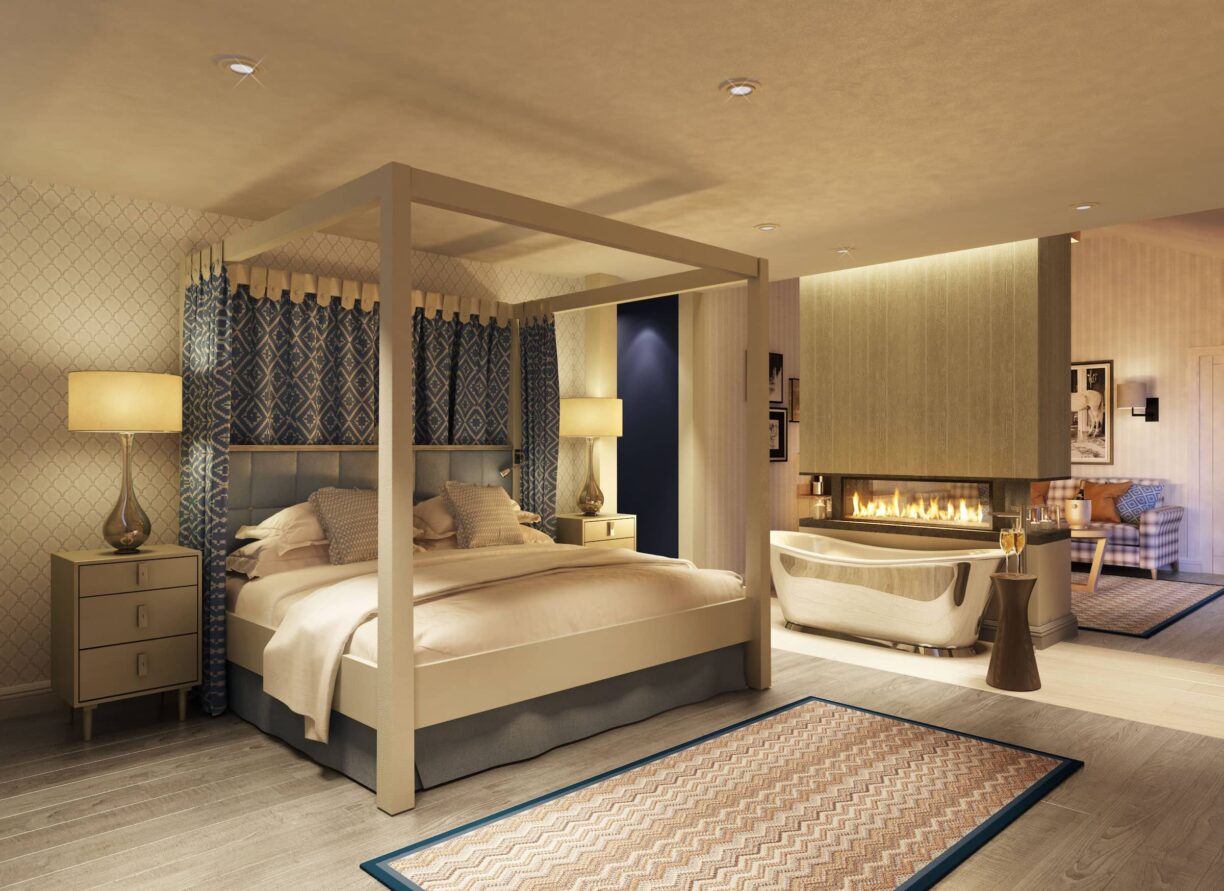 Eyes shut, fully submerged in the feathered quilt that cocoons your body, start the day by awakening to the scent of coffee and a fresh breeze from the open window spilling into the bedroom.
Indulge in fresh breakfast delights, all from the comfort of your bed, before taking advantage of the bubbling infinity hydrotherapy pool that's exclusive to Sopwell House guests.
During your stay, you can also enjoy afternoon tea with Chamomile or Lemon and Ginger, both known to help with relaxation and sleep, before retiring to the lounge or to heading back into the spa to sleep off the mid-afternoon treats. In the evening, enjoy a relaxed dinner in The Brasserie or, if you prefer, stay in your robe, while tantalising your taste buds with warming comfort food from the Brasserie kitchen delivered straight to your room.
Price from £638 pp for two nights including breakfast, full access to the Club at Cottonmill Spa facilities, dinner one night in The Brasserie (or in your room), a dining credit of £50 per person for the new and much-lauded Asian restaurant, Omboo, and Afternoon Tea.
Relax and Sleep at Hartwell House, Buckinghamshire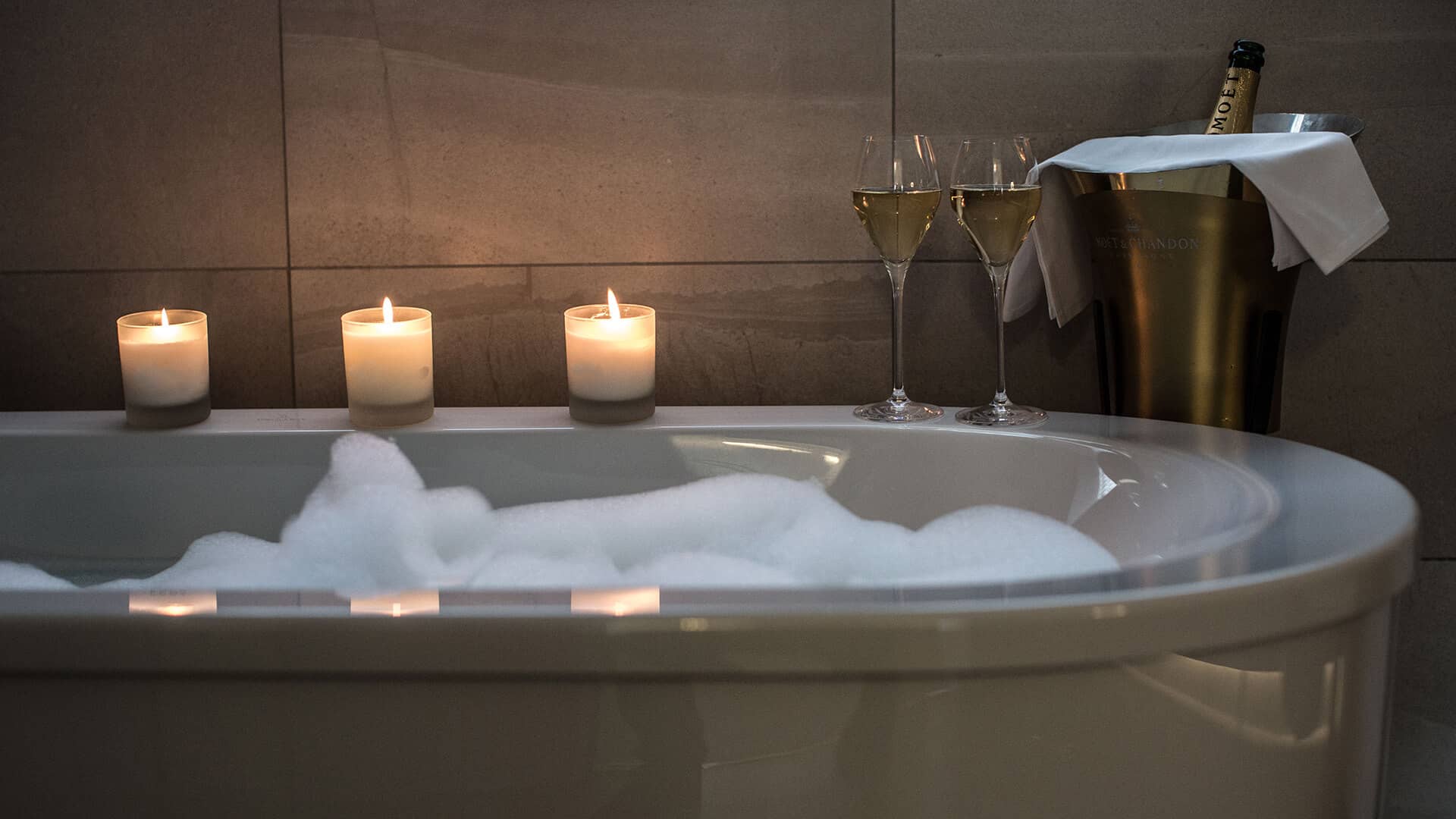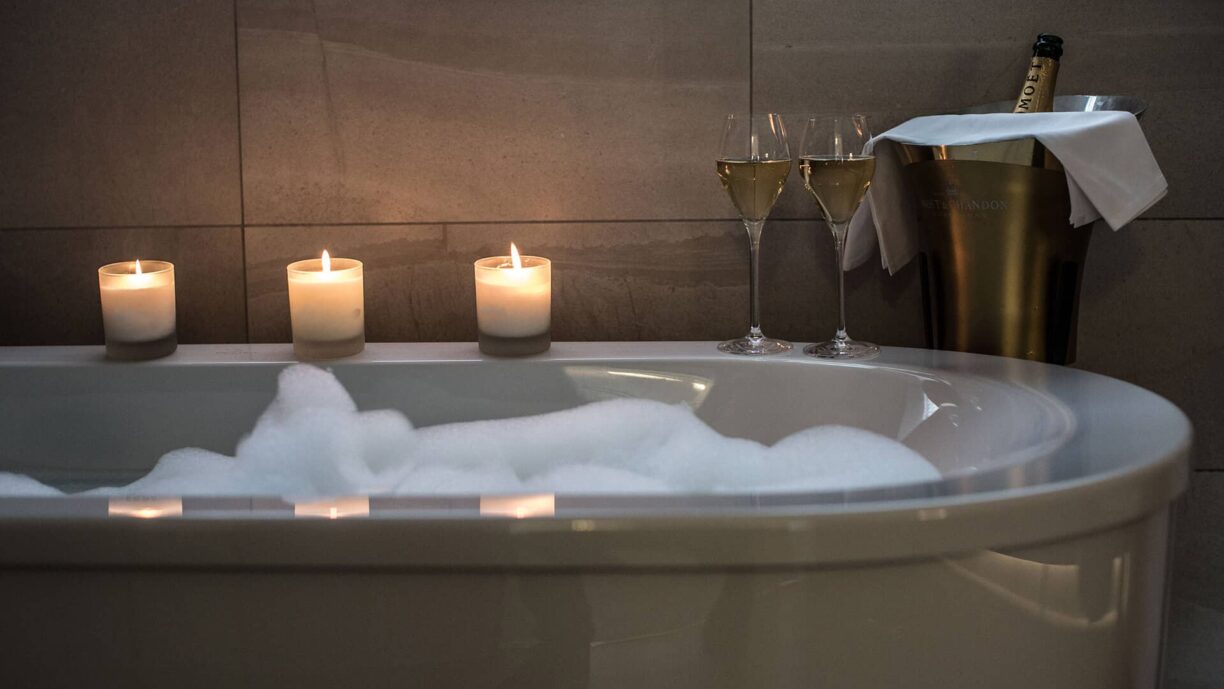 Check into Hartwell House and bask in the tranquillity of the landscaped gardens before indulging in a 55-minute 'Relax and Sleep' spa treatment for two.
Stress can interfere with a normal sleep cycle by limiting melatonin production and keeping cortisol levels high. This increases the heart rate and creates a feeling of alertness.
The hotel's award-winning essential oil blend from Aromatherapy Associates is specially formulated to sedate, calm, and ground you into a blissful state of relaxation.
Continue the evening with a three-course meal before settling into your room. Every property in the Pride of Britain Hotels collection provides a level of excellence in a class of its own; a delivery of camomile tea with fresh honey and warm homemade malted milk biscuits before bed is just one example of Hartwell House's unparalleled attention to detail.
Price for a royal bedroom from £785 per night (based on two sharing). Includes a sleep-inducing spa treatment, a three-course dinner, and full English breakfast.
Sleep Soundly at Whatley Manor, The Cotswolds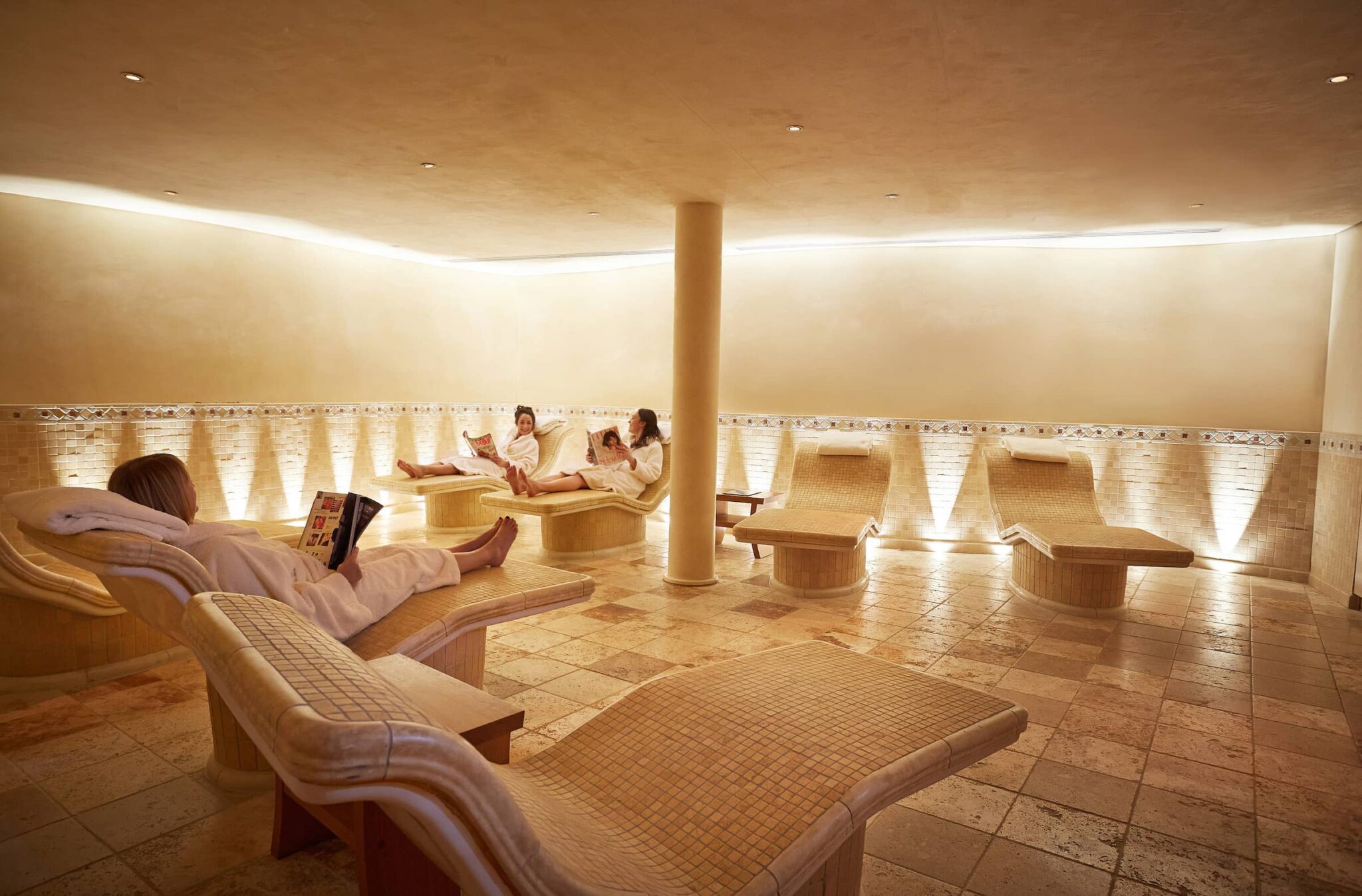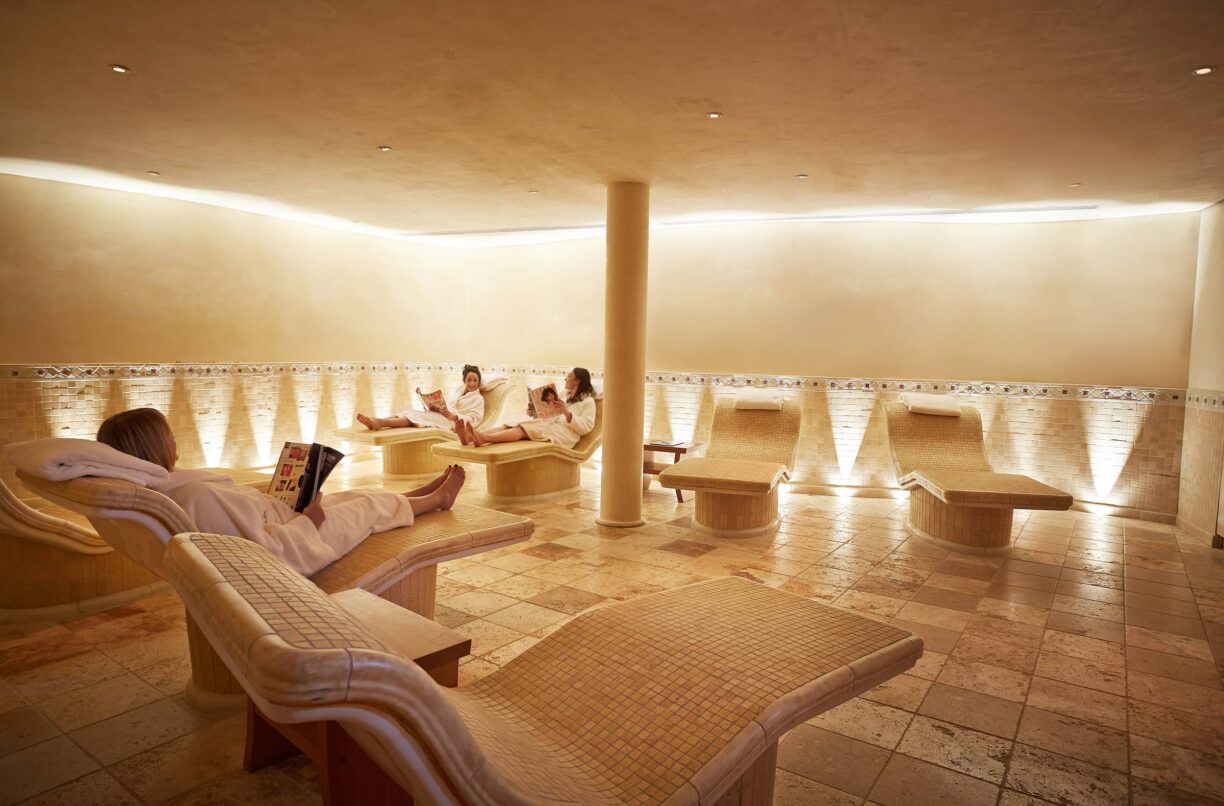 It's indisputable that there are a number of lifestyle adjustments we can make to improve our quality of sleep, and Pride of Britain Hotels seeks to cover them all.
Whatley Manor's Sleep Soundly package shines a spotlight on reconnecting with the mind, body and soul. This well-being retreat offers full use of the hotel's Aquarias Spa along with a body care hamper containing a gently fragranced candle and balancing bath salts for a luxurious candlelit bathing experience.
Elevating the heart rate through gentle exercise often results in optimum sleep quality so, should your stay coincide with one of the hotel's Yoga or Pilates classes, you are welcome to attend free of charge.
Just before your head meets the pillow, follow Whatley Manor's own guided meditation experience, designed to quieten the mind, and prepare you for a deep, restful slumber.
Price starts from £509 per room (based on two sharing), including full English breakfast, full use of Spa, dinner in Grey's restaurant (£35 pp dinner allocation), GAIA bath & body care hamper, GAIA guided meditation and selection of teas.
Sweet dreams at Grantley Hall, Yorkshire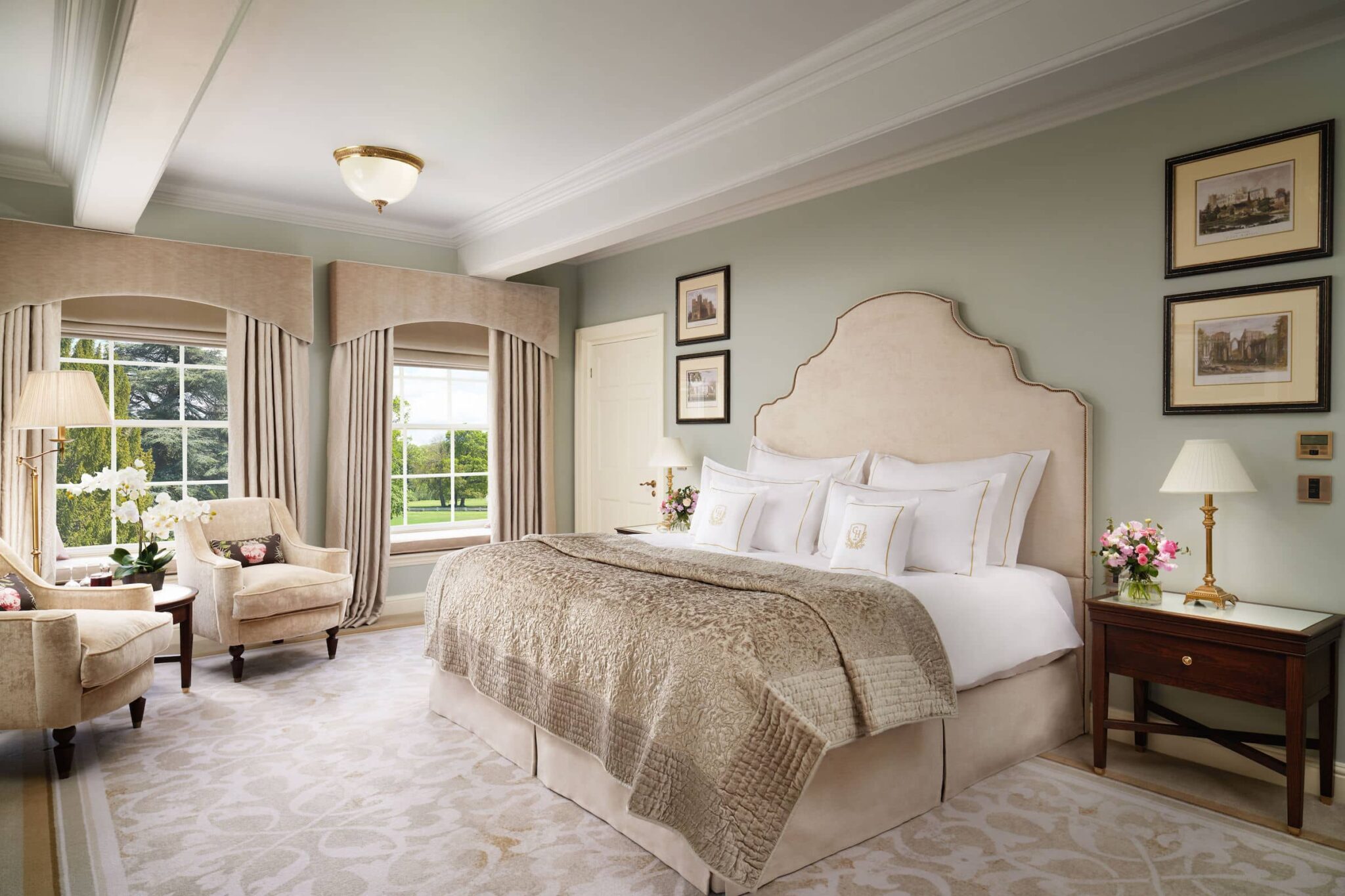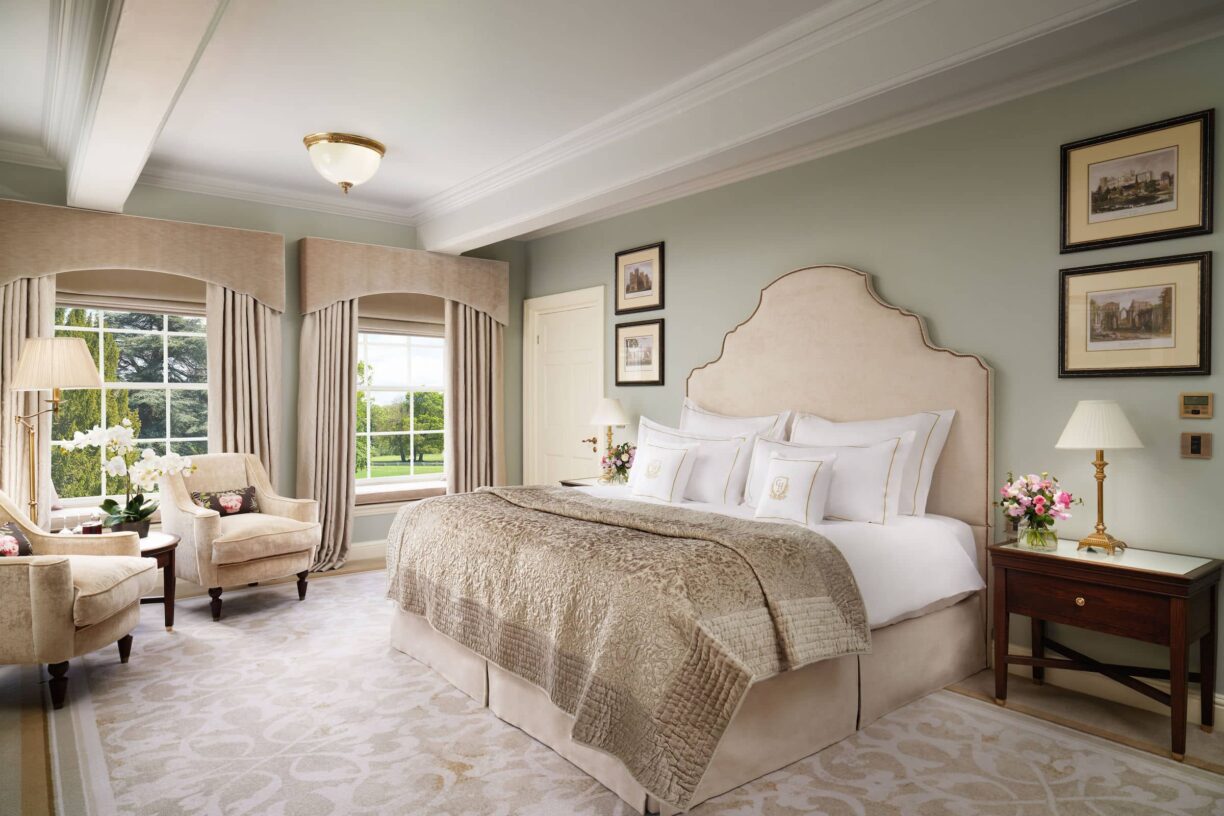 Breathe in the fresh countryside air and enjoy the breathtaking backdrop of the Yorkshire Dales with Grantley Hall's Sweet Dreams package, designed to help you do just that.
Step into an immersive full-body cold air experience in a temperature-controlled chamber before alleviating stress and tension from your body with a Kundalini massage.
The stay also includes the use of the Three Graces Spa, which features an 18-metre pool, hydrotherapy pool and thermal areas.
The comfort element of sleep is crucial so, as the night draws in, select the pillow of your choice from the hotel's pillow menu before settling down for some well-deserved shut eye – now that's what sweet dreams are made of…
Price from £940 per room, (based on two sharing in a Deluxe Room). The package includes one night's accommodation, breakfast and dinner in the restaurant of your choice (£50 pp dinner allocation), a cryotherapy session, a Kundalini massage and full use of the Spa facilities.
Switch off at Park House, Sussex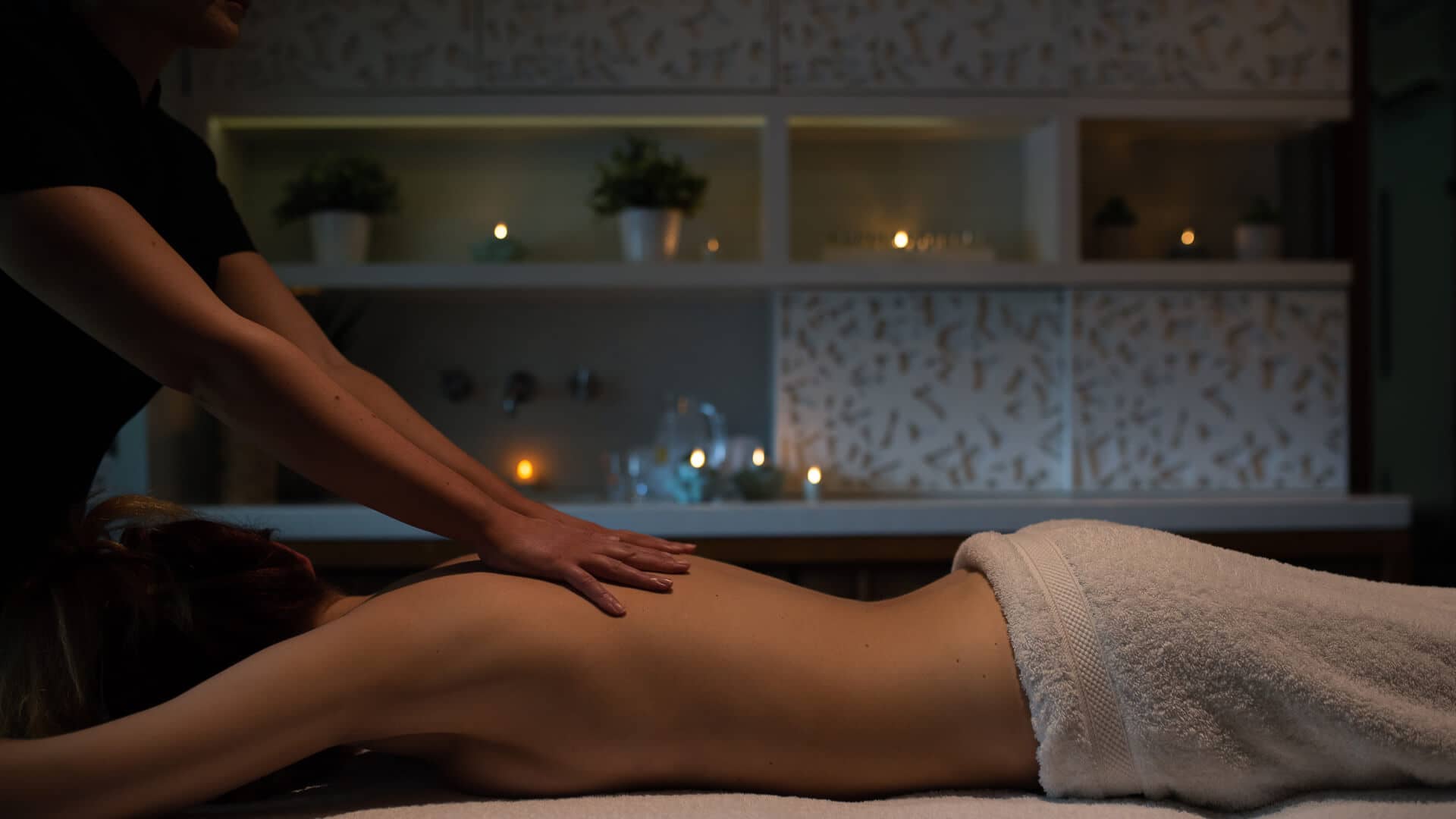 Location is paramount when switching off in a world that's always 'on', and Pride of Britain Hotels has carefully selected some of the most gorgeously situated properties in the country.
At Park House, enjoy a two-night getaway in a country house-style bedroom. The room offers mesmerising panoramic views across the South Downs in Sussex which can be savoured along with the wine that awaits you on arrival.
Make the most of the Spa access before sinking into a warm bath back in your suite, specially prepared by the Spa Bath Butler with wild hand-harvested seaweed.
The mineral-rich seaweed soothes aches and pains, is deeply detoxifying and is proven to induce deep sleep.
Price from £800 (based on two sharing) including two nights' accommodation, breakfast and dinner, a half bottle of wine on arrival, bath butler service and access to Spa facilities.
With 40 Sleep Specials to choose from, your serene sleep journey with Pride of Britain Hotels awaits!

The full list of 40 Winks Sleeps Specials can be viewed here: www.prideofbritainhotels.com/special-offers/40-winks.