Last updated on August 18th, 2022 at 12:59 PM
UFC's Paddy Pimblett collected the biggest win of his three-fight UFC career against Jordan Leavitt. Following his success, he delivered an emotional post-fight interview; the video footage of this speech has now gone viral with over 15 million views. 
Most known for his larger-than-life personality and fight-ending martial arts skill set that's seen him finish all three of his UFC fights via submission or knockout. Pimblett took a more serious approach in his post-fight interview and talked about the suicide of his friend that he was notified about just hours before he was due to weigh in. 
The 27-year-old from Liverpool dedicated his success over Leavitt to his friend Ricky, urging men struggling with depression to seek help.
"There's a stigma in this world that men can't talk. Listen, if you're a man and you've got a weight on your shoulders and think the only way you can solve it is by killing yourself, please speak to someone! Speak to anyone," Pimblett said.
The emotional message touched millions of hearts, and Pimblett's post-fight interview immediately went viral in the aftermath of UFC London this past July. 
Talking helps
The widespread impact of Paddy's inspirational words became prominent as Andy's Man Club – a mental health group in West Yorkshire – reported a massive surge after UFC London. 
Additionally, Pimblett shared that people have been messaging him on social media ever since, and some have claimed his UFC London sentiment has prevented them from committing suicide.
"People are telling me they haven't killed themselves because of something I've said and things along those lines. It means more to me than any win, to be honest," he told reporters.
"We've had thousands of messages from different people and organizations. I want to thank every single person for those messages. As I say, that was something that came from my heart the other day."
The MMA star also revealed he'd been approached by countless charities, wanting him to represent their organization, but he is already working on setting up his own mental health charity.
"I've been asked to be the ambassador for over 100 charities, literally," Pimblett added.
"I wish I could do it for every single one of them, I really do. I'm going to instead get my own mental health charity sorted, which will be set up in the next few months.
"I just want to help people. It's nice to be nice. A lot of people in the position that I'm in don't believe in that, which is just crazy to me."
Paddy Pimblett battled his mental health issues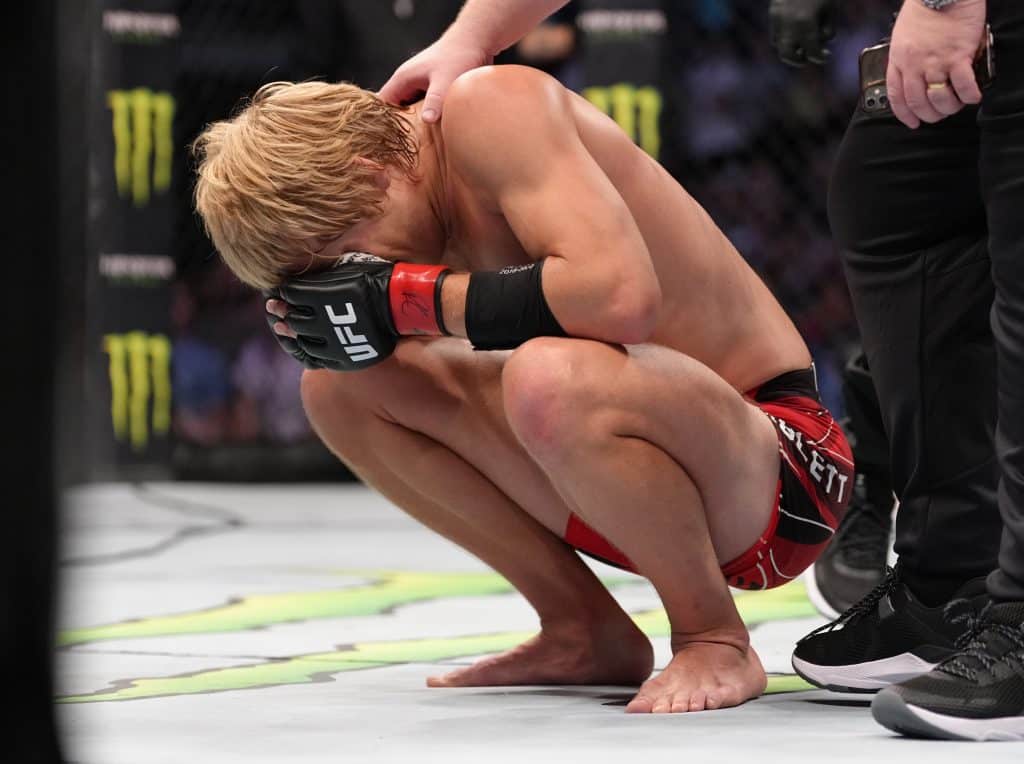 Pimblett joined the UFC roster in 2020 following a successful career with the UK-based MMA promotion, Cage Warriors. Upon entering the world's most prominent company, the UFC, he instantly became a star and has since won all three of his fights in the promotion. UK betting sites have often supported the Liverpudlian; the odds in the UK are usually in his favour due to his fearless attitude and fight-ending ability. 
Support from sportsbooks, fans, brands, and his current promotion isn't surprising, especially considering the success he's had in the world's most talent-stacked MMA company.
However, it wasn't always plain sailing for the combat sports superstar. Paddy has admitted to battling his own mental health issues in 2018. 
When Pimblett competed for Cage Warriors, he suffered defeat in a lightweight championship bout.
"I've been there in the past, in 2018. I was proper badly depressed, on the verge of doing something stupid to myself," Pimblett said. "I was getting abused on the internet and waking up feeling terrible about myself, and I wasn't speaking to no one."
Discussing the issues with friends and family, Pimblett says, is what helped him get through this difficult time.
"It sounds weird because everyone says it: 'get it off your chest', but when you actually speak to someone, it does [help]." He added.
"It feels like a weight is being lifted off your shoulders. Well, it was for me anyway. I spoke to one of my mates, my missus, my dad, and my coach, and it was just like 'yeah, I feel better now'."
Pimblett found it challenging to open up at first, as professional fighters are stereotyped as being "tough guys".
"At first, it was hard because, as I say, I'm meant to be this fighter, I'm meant to be this tough fella; I shouldn't have to go and speak to someone about something like that. But it doesn't matter how hard you are, how hard you can punch, how hard your exterior is, everyone's got a mental capacity where there's only so much they can take."
The main takeaway from Pimblett's viral interview and personal battles is that we shouldn't be afraid to talk about it. It's ok to be strong and also become vulnerable when life becomes challenging; you aren't alone.
If anybody is affected by the issues raised in this article, help, and support can be found through family and friends. Alternatively, the Samaritans provide services worldwide for those dealing with mental health issues.