Last updated on May 3rd, 2023 at 06:48 PM
Oak Hill Country Club enjoys a unique position in golf's storied history: the club has a rich history in golf, having hosted numerous major tournaments in the past, including the PGA Championship three times, the U.S. Open twice, and the Ryder Cup once.
Another chapter will be written at the Rochester, New York establishment this May as major golf returns to Oak Hill for the first time in a decade, courtesy of the PGA Championship.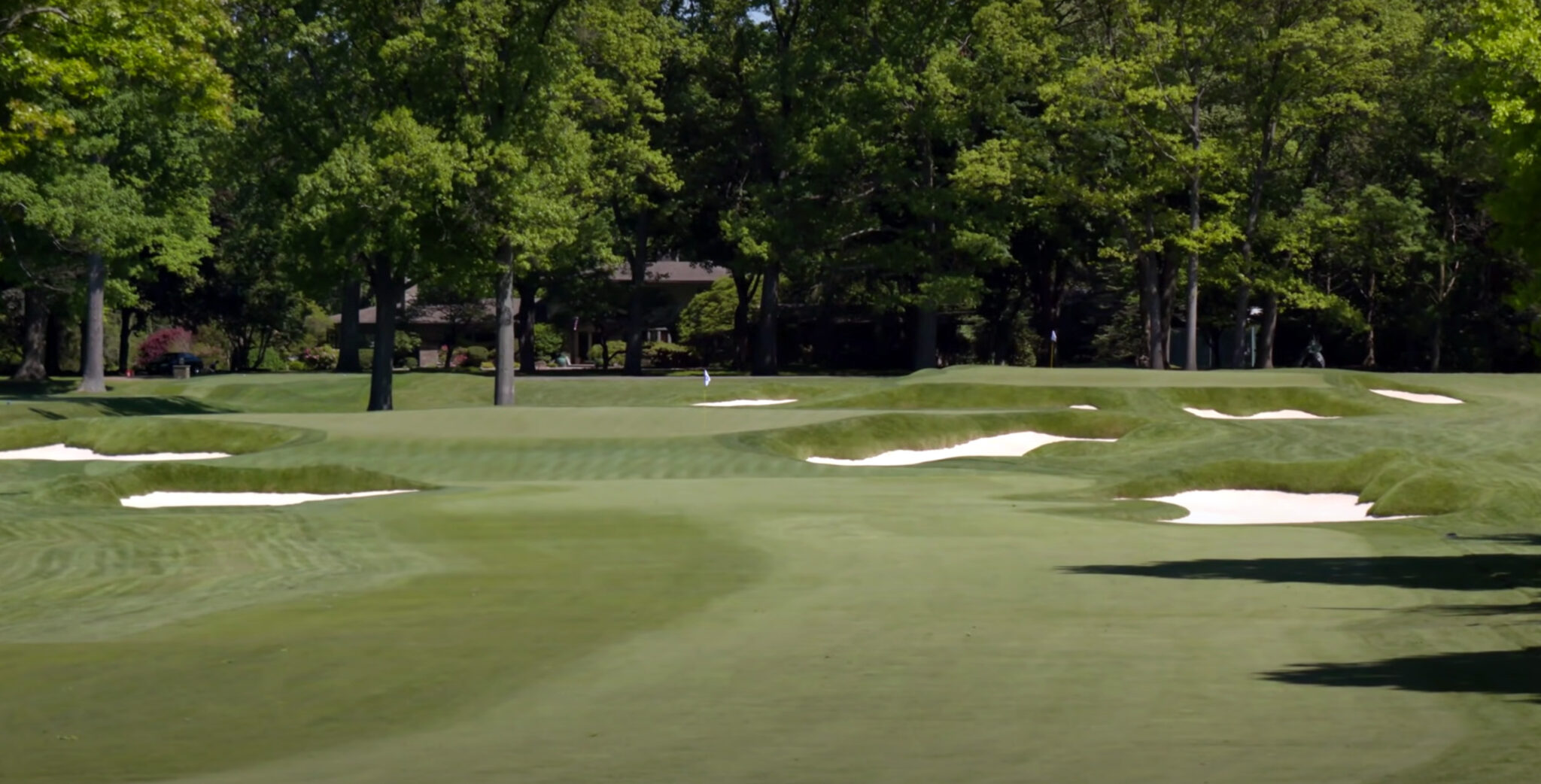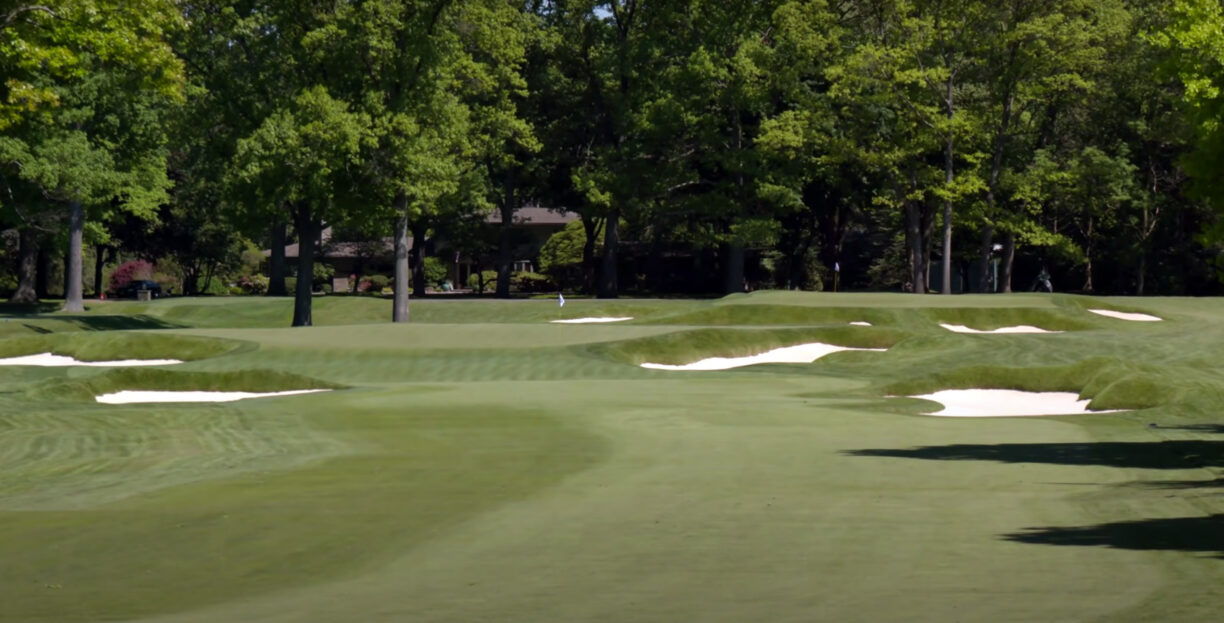 If you're planning on attending the 2023 PGA Championship or simply want to learn more about this prestigious golf club, here's a guide to Oak Hill Country Club.
Location and Course Layout:
Oak Hill Country Club is located in Pittsford, a suburb of Rochester, New York. The club features two 18-hole courses, the East Course and the West Course.
The East Course, which will be used for the 2023 PGA Championship, is a par-70 course that measures 7,134 yards in length. It was designed by renowned golf course architect Donald Ross and has undergone several renovations over the years, including a recent restoration by golf course architect Andrew Green.
Club History:
Oak Hill Country Club was founded in 1901 and was originally located in downtown Rochester. The club moved to its current location in Pittsford in 1926, where it has since hosted numerous major golf tournaments.
The club has also hosted other prestigious events, including the U.S. Amateur, the Senior PGA Championship, and the U.S. Senior Open.
Challenging the Best:
The difficulty for officials at a golf course built 122 years ago is ensuring it provides a stern test for the modern player.
The likes of Jon Rahm, Scottie Scheffler and Rory McIlroy, who lead the way for those betting on golf at odds of 7/1, 8/1 and 9/1 respectively, are able to cut and fade their drives well over 300 yards thanks to their conditioning and contemporary equipment – unfathomable back in 1901 when Oak Hill was established.
And so strong is the standard of golf played these days that the PGA odds feature players at prices of 80/1 or longer who have serious chances of winning the event: Patrick Reed (66/1) is a proven major champion, Rickie Fowler (66/1) has recorded six top-20 finishes on the PGA Tour since February and Justin Rose (80/1) won at Pebble Beach earlier this year.
So how can a century-old golf course challenge the skills of dozens of potential PGA champions? The key, believe it or not, maybe in stripping the East Course at Oak Hill back to its roots…
Notable Tournaments:
After decades of hosting golf majors for pros, amateurs and seniors, only once has a champion at Oak Hill made it to double digits under par – Jason Dufner's win in the PGA Championship of 2013 at -10.
So the blueprint for gruelling golf has been there all along, and the ability to continually increase the length of the East Course – it will play at around 7,400 yards for its Par 70 at the 2023 PGA – has at least ensured the layout can move with the times.
But it's the original blueprints of architect Donald Ross, drawn up in the early 1900s, that could prove to be the secret weapon in retaining Oak Hill's major status.
Over the years, the East Course has been overcome by mature trees, which while framing the landing zones on numerous holes also protect the players from the elements – a key feature of golf in New York.
So a number of those were sensitively removed, which increases the number of risk-and-reward options available to the players off the tee and on approach, while reseeding the greens with Bentgrass will ensure that the putting surfaces run fast and pure – much like those at the ever-fabled Augusta National.
Small green sizes, many of which are considerably smaller than the PGA Tour average, and the winding Allen Creek, which is in play on nine holes, remain ever present.
Those, and other routing changes and restorations, should ensure that Oak Hill Country Club provides a firm but fair test of golf in 2023 and beyond. Those in the field at the PGA Championship have been warned…
Spectator Information:
If you're planning on attending the 2023 PGA Championship at Oak Hill Country Club, there are a few things to keep in mind. Spectator tickets and parking passes can be purchased through the PGA of America's website closer to the event date.
Spectators are allowed to bring in one chair with a seat height of 18 inches or less, as well as one clear plastic or clear vinyl bag no larger than 12 x 6 x 12 inches. Cameras and video cameras are not allowed on the course during tournament days.
Overall, Oak Hill Country Club is a prestigious golf club with a rich history in the sport. Whether you're attending the 2023 PGA Championship or simply want to learn more about this iconic course, a visit to Oak Hill is a must for any golf enthusiast.