Last updated on September 8th, 2023 at 05:41 PM
The much-anticipated Rugby World Cup 2023 has finally kicked off, and fans around the globe are gearing up to support their favourite teams.
To add an extra layer of excitement to this monumental sporting event, Renowned headwear brand New Era has unveiled an exclusive collection of caps featuring the official logo of RWC 2023.
These stylish and iconic caps are set to become a must-have accessory for rugby enthusiasts and fashion-forward individuals alike.
A Celebration of Rugby Excellence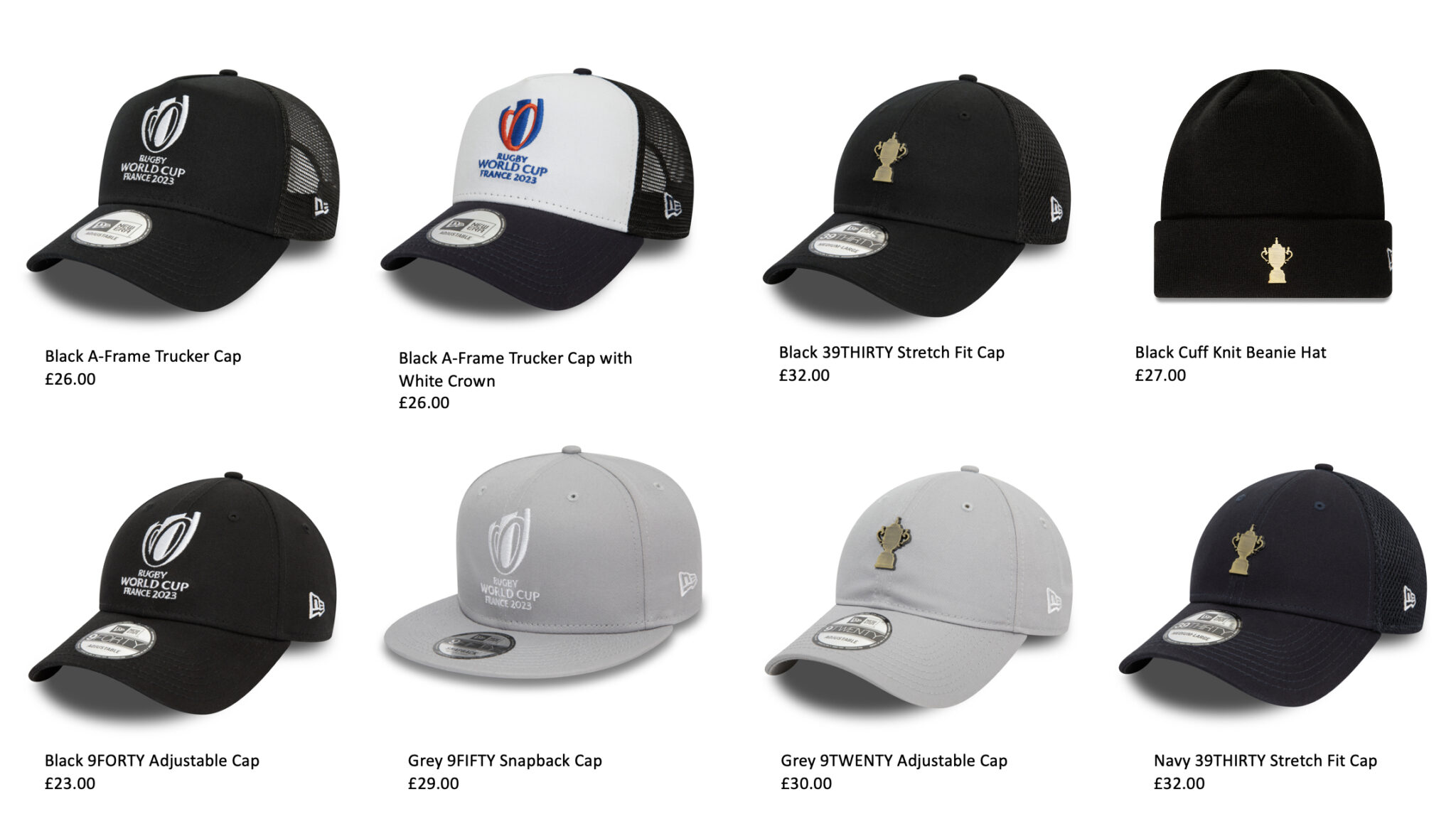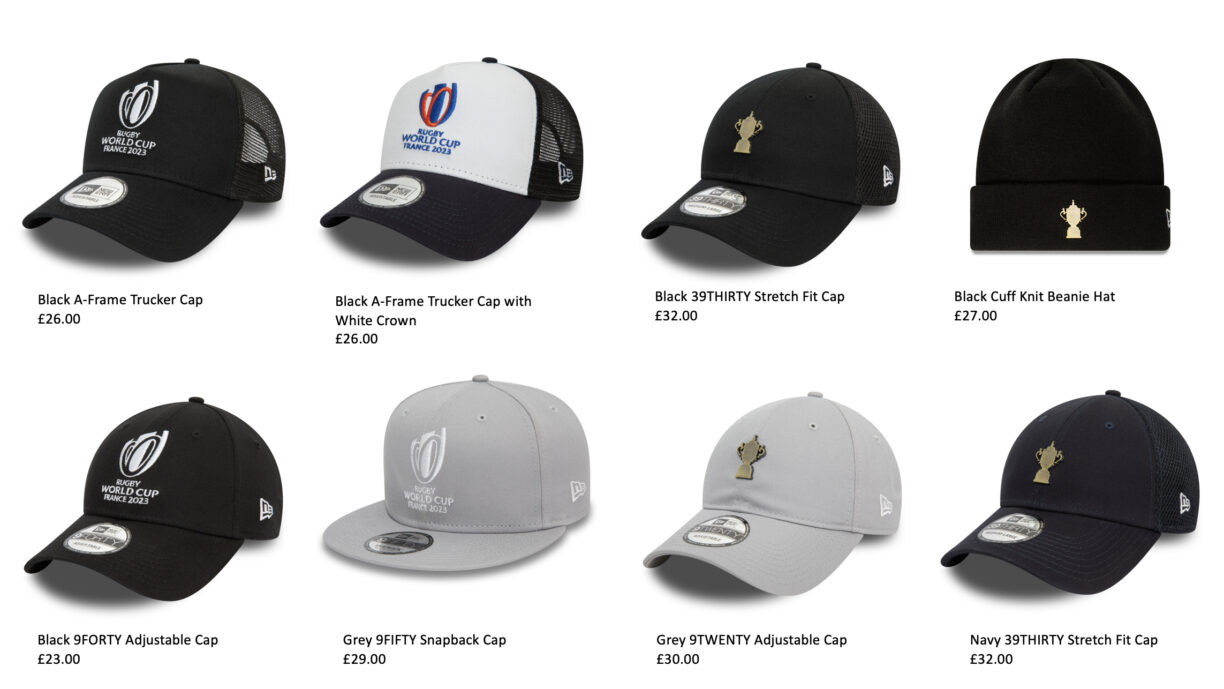 The Rugby World Cup is a quadrennial spectacle that unites fans from all backgrounds in a celebration of athleticism, teamwork, and the sheer thrill of the sport.
As the 2023 tournament gets underway, New Era's exclusive cap collection provides an opportunity for fans to proudly display their passion for rugby and support their teams.
Official Logo Integration
What sets New Era's collection apart is the seamless integration of the official Rugby World Cup 2023 logo. The emblem, with its bold design and vibrant colors, encapsulates the spirit of the event and serves as a symbol of unity among rugby enthusiasts worldwide.
By featuring this logo on their caps, New Era pays homage to the tournament's legacy and connects fans to the heart of the game.
Stylish Designs for Every Fan
New Era understands that rugby fans are as diverse as the teams they support. To cater to this diversity, the exclusive collection offers a variety of cap styles, ensuring that every fan can find the perfect fit.
Whether you prefer a classic snapback, a comfortable fitted cap, or a trendy dad hat, New Era's range has got you covered.
Additionally, the caps are available in a spectrum of colors, allowing fans to match their headwear with their team's jersey or simply choose their favorite shade. With customization options that include team-specific colors and logos, New Era's collection ensures that fans can represent their team with pride and style.
Quality and Comfort
New Era has built a reputation for crafting high-quality headwear, and this collection lives up to that legacy. Each cap is made with premium materials, ensuring durability and comfort during those intense matches.
The attention to detail in the stitching, embroidery, and overall design guarantees that these caps will stand the test of time.
A Sustainable Choice
In a world increasingly concerned with sustainability, New Era is committed to making eco-conscious choices. The materials used in this exclusive collection are not only of the highest quality but also environmentally friendly.
By choosing a New Era cap, fans are making a statement not only about their passion for rugby but also their commitment to a more sustainable future.
Limited Edition Collectibles
True to New Era's tradition, this collection is a limited edition, making each cap a unique and collectible item. These caps won't be available forever, so fans are encouraged to get their hands on them while they can.
Whether you're planning to wear your cap to every match or keep it as a cherished memento of the 2023 Rugby World Cup, it's a piece of sporting history that you won't want to miss.
As the Rugby World Cup 2023 takes centre stage, New Era's exclusive cap collection offers fans a stylish and meaningful way to engage with the tournament.
By featuring the official logo and providing various styles, colours, and customisation options, New Era ensures that every rugby enthusiast can celebrate their passion in style.
So, whether you're cheering for your team at the stadium or watching from the comfort of your home, don't forget to top off your outfit with a New Era cap – it's more than just headwear; it's a symbol of your love for rugby.