The NFL has announced twelve-year-old Julia Crossley from Gilbert, Arizona as this year's NFL PLAY 60 Super Kid. Julia will be the official NFL PLAY 60 Ambassador during Super Bowl Week in Arizona.
In addition to participating in a variety of community events and behind-the-scenes opportunities leading up to the Super Bowl, Julia will also be recognized on Feb. 12 during the second half of Super Bowl LVII at State Farm Stadium on FOX. 
Julia's dedication to creating a healthier school community made her a natural fit as this year's NFL PLAY 60 Super Kid. She has become a leader at school through her involvement in the Fuel Up to Play 60 program, the nation's largest in-school nutrition and physical activity program.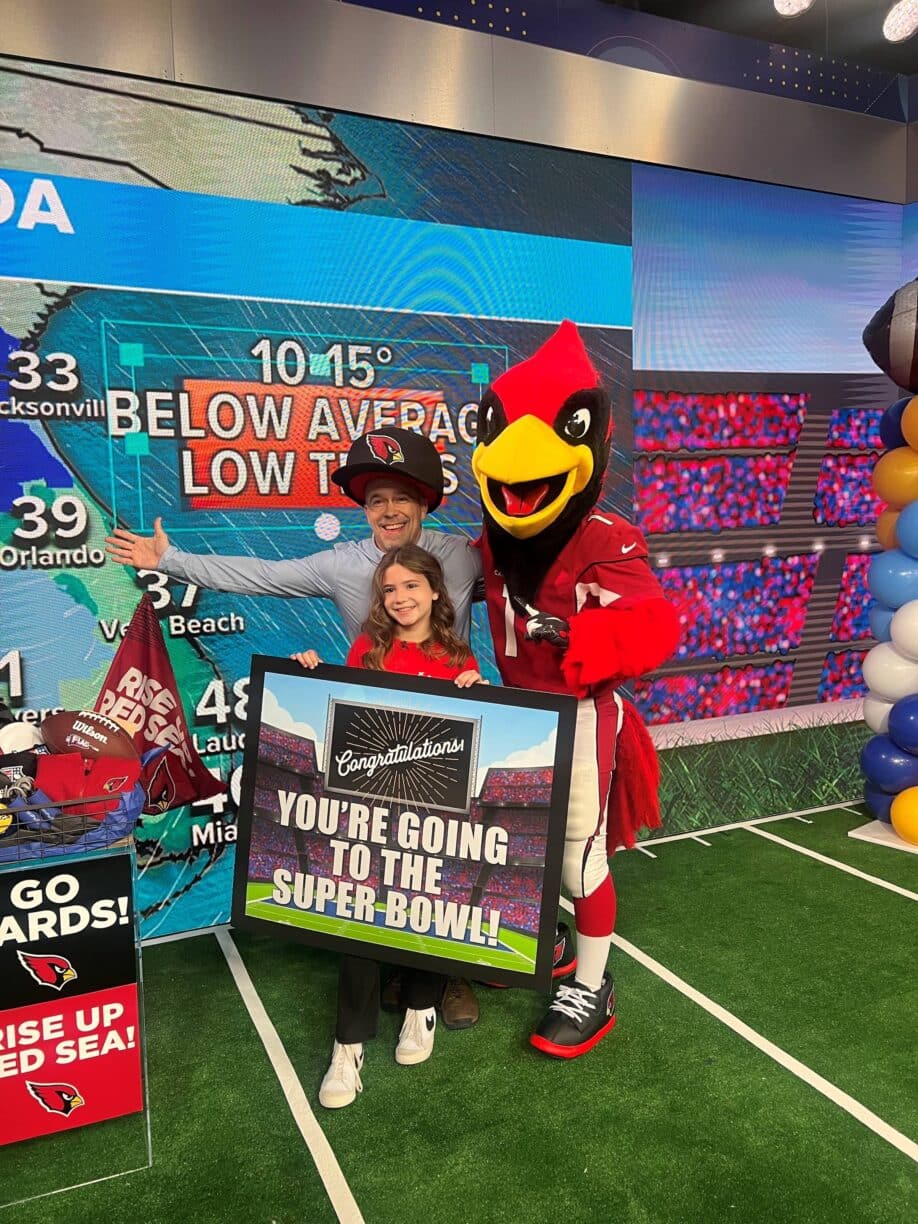 With her Fuel Up to Play 60 Team, Julia volunteers and helps others learn strategies to stay healthy and be physically active for at least 60 minutes a day.
She participated in a breakfast cookoff with her classmates to show other students what a healthy breakfast that includes dairy looks like and continuously helps to host fun runs at her school throughout the year to show how physical activity can be enjoyable. Julia also plays FLAG football, contributing to her staying active and leading an NFL PLAY 60 lifestyle.
Yesterday morning, she was surprised by the hosts of ABC's Good Morning America with the help of Arizona Cardinals tight end Zach Ertz and the team's mascot Big Red, who shared that she is this year's NFL PLAY 60 Super Kid and will serve as Good Morning America's Kid Correspondent throughout the week of Super Bowl LVII.
During the week leading up to the game, Julia will attend Super Bowl Experience and interview players and celebrities on the Red Carpet at NFL Honors presented by Invisalign, among other events.
Watch the segment here where Julia found out she's this year's NFL PLAY 60 Super Kid and tune in throughout Super Bowl week to @NFL and @FUTP60 on social and Good Morning America to see her in action.