Last updated on October 5th, 2023 at 01:11 PM
Are you thinking of pursuing a career as a physical therapist? If you have an interest in healthcare and helping others, it can be an extremely rewarding career that can make a significant impact on people's lives. But, like anything, it's not without its challenges.
Becoming a physical therapist takes a lot of time, effort, and studying, plus it's a physically demanding job. However, if you are genuinely passionate about helping others improve their quality of life, a physiotherapist career might be the perfect fit for you.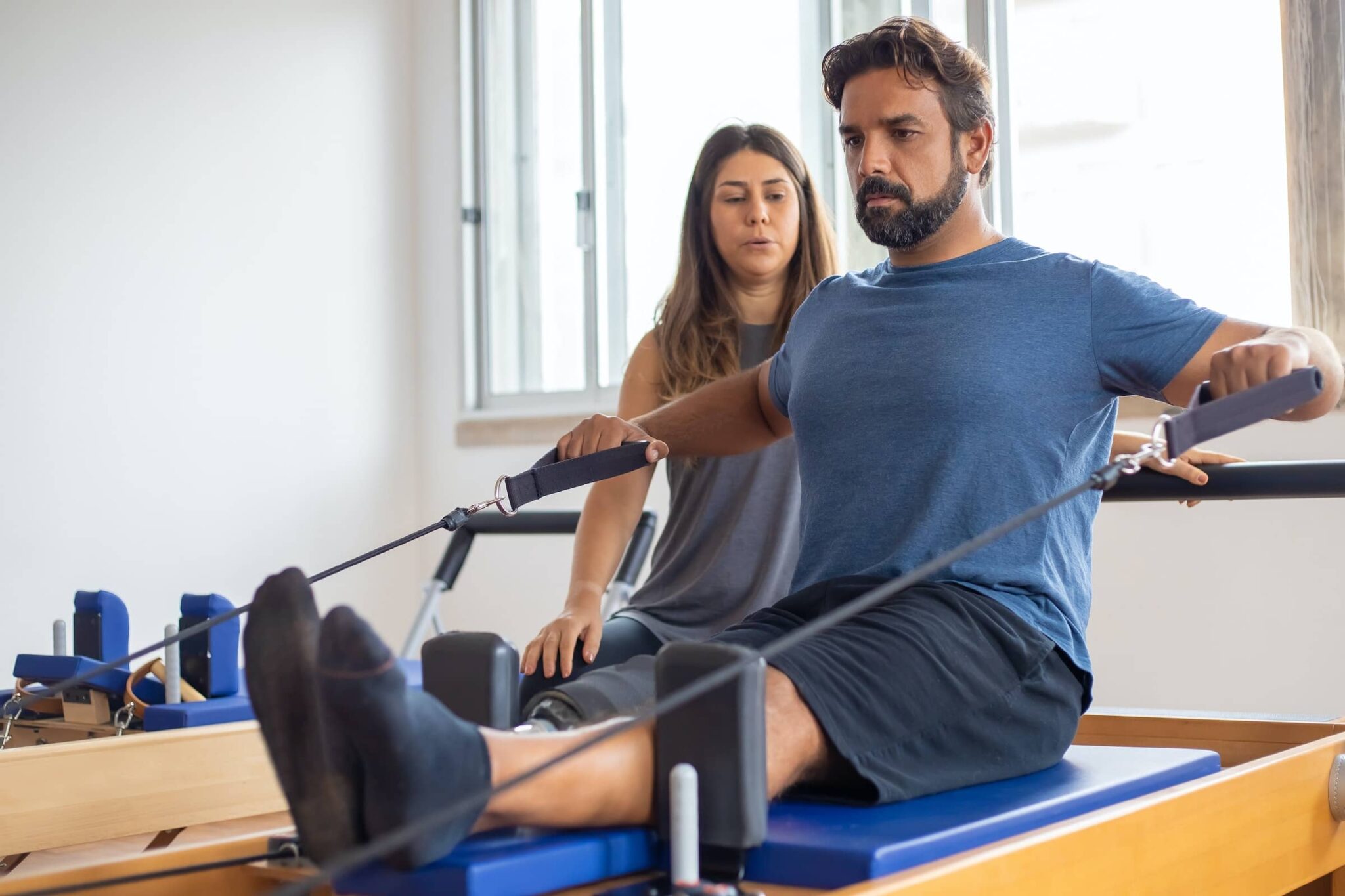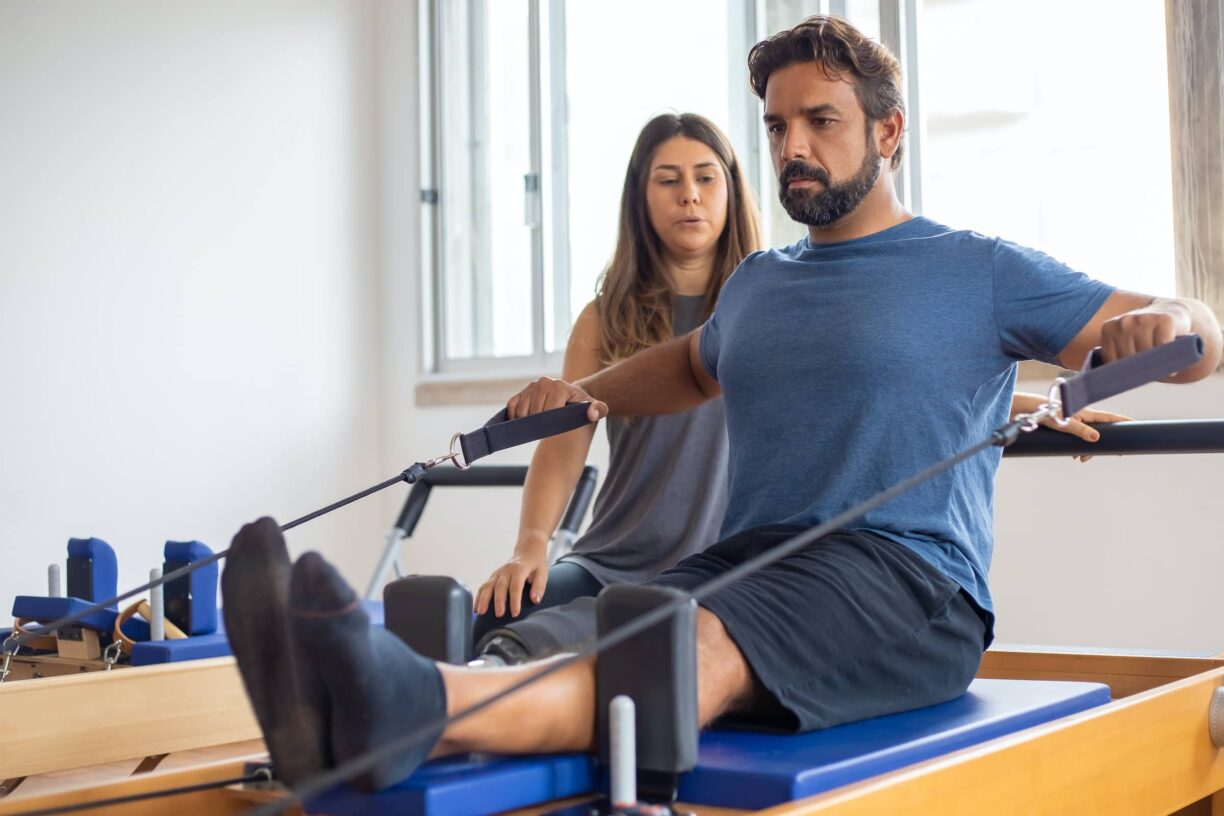 Before you take a leap, though, it's important to think long and hard about whether this is the best career choice for you.
Questions to Ask Yourself
Do You Have the Right Educational Background?
Before you can pursue a career in physical therapy, you'll need a bachelor's degree and a doctoral program in physical therapy (DPT).
Alternatively, you can opt for a 3+3 physical therapy program. Some therapists may also enroll in a residency for advanced training and mentorship. Additionally, you'll need to obtain a license in your state by passing the National Physical Therapy Examination (NPTE).
Do You Have a Passion for Helping Others?
Physical therapy revolves around helping people recover from injuries and improving their quality of life. So ask yourself if you genuinely enjoy helping others overcome challenges and if you have the patience to guide them through their rehabilitation journey.
Patients will rely not only on your expertise but also on your encouragement and empathy. You could be the best physiotherapist in the world, but if you don't have the patience and empathy to communicate effectively with your patients, they will find it difficult to trust you.
Can You Handle the Physical Demands?
Physical therapy involves a fair bit of hands-on work, demonstrating exercises to patients and assisting them with their movements. Being physically fit and active yourself is very important because you'll handle the physical demands of the job much easier, plus you'll be a better role model for your patients.
Can You Communicate Effectively?
Effective communication is a cornerstone of effective patient care, and physical therapy is no exception. After all, your patients won't just magically know what to do: you'll need to explain and demonstrate exercises and listen to their concerns. You'll also have to work and collaborate with other healthcare teams.
Are You Comfortable with Continuous Learning?
The field of physical therapy is ever-evolving, so it's essential to stay up-to-date with the newest insights. To provide the best care, you have to be open to learning new techniques, staying updated on research, and adapting to changes in the industry. The journey definitely doesn't end when you get your DPT.
First Steps to Take
Research Accredited DPT Programs: The first step is finding accredited DPT programs that suit your style and location. The second is making a list of potential schools and double-checking their admission requirements.
Complete Prerequisite Courses: Make sure you've completed prerequisite courses required for DTP programs. These often include anatomy, physiology, biology, chemistry, and psychology.
Get Some Healthcare Experience: To get your feet wet, consider volunteering or working as a physical therapy aide. This will help you familiarize yourself with the job and gain valuable insights.
Prepare for the GRE: Most DPT programs want to see your GRE scores. So study up and aim for a respectable score to impress admissions committees.
Secure Letters of Recommendation: Build good relationships with professors or healthcare pros as they can write letters of recommendation for your application.
Understand How Physical Therapy Works: Healthcare facilities often implement physical therapy digital billing systems to streamline the process. Familiarizing yourself with such systems is a valuable skill to have in your toolkit as a future physical therapist.
In conclusion, becoming a physical therapist takes time and dedication, but it can be an incredibly fulfilling career. If you take the necessary steps to ensure you are well-prepared for the educational and professional challenges ahead, you can build a successful and rewarding career, helping patients regain their mobility and enhance their quality of life.