Last updated on July 9th, 2022 at 01:36 PM
Hyperice, introduces Normatec 3 by Hyperice, the next evolution of the iconic Normatec series, which uses dynamic air compression to advance everyday wellness and helps aid in faster recovery, improved training and maximised performance.
Scientific studies have shown benefits of using Normatec include decreases in pain sensitivity and muscle fatigue after exercise, and increases in range of motion.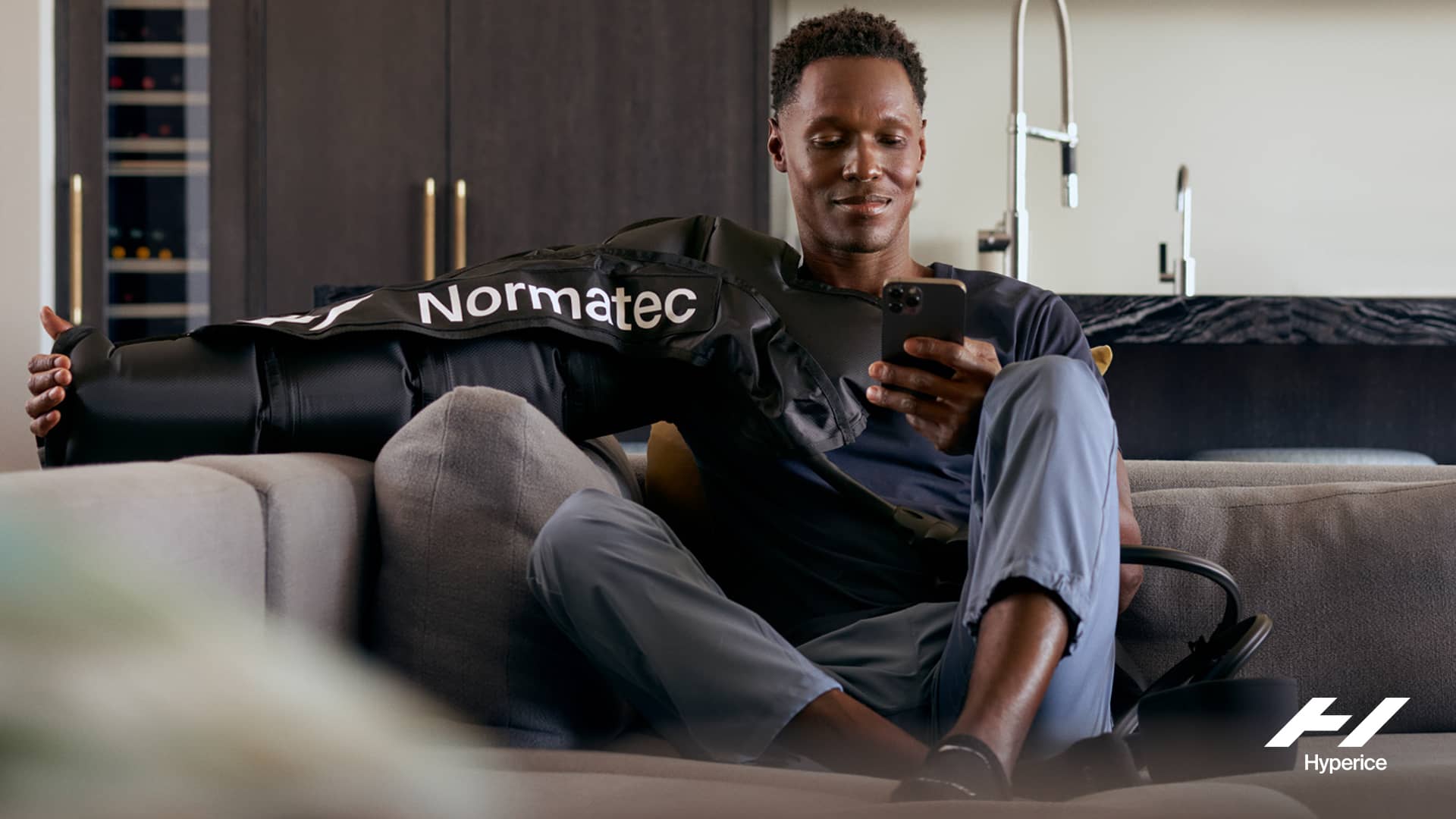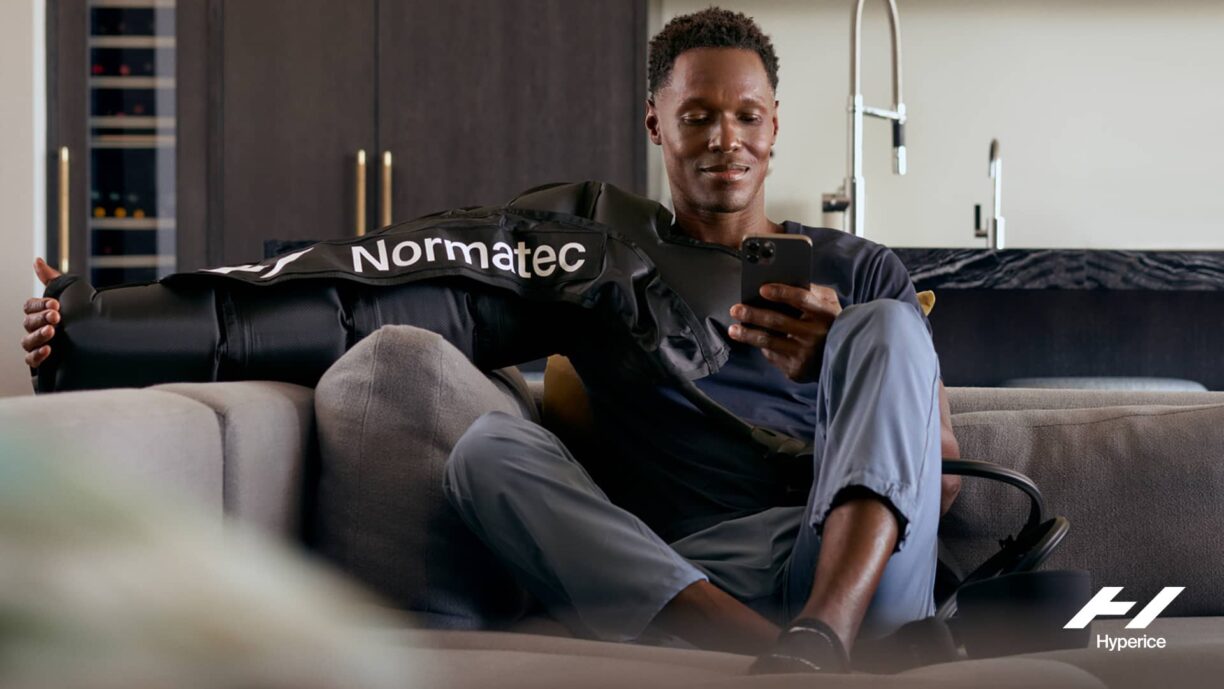 Normatec 3 features a refreshed system design with an intuitive interface, an 11% reduction in weight, a 50% increase in battery life to three hours and the ability to unlock next-level features and customisation through the Bluetooth connected Hyperice App – making Normatec 3 the ultimate massage experience for all.
Normatec's patented precision pulse technology helps to increase circulation, revive muscles, and reduce swelling and has long been the choice of elite athletes, pop culture icons and consumers across the world. Normatec 3 Legs are available for £899.
"Our mission at Hyperice is to help everyone on earth move better and with Normatec 3, we've made the most innovative technology on the market today more accessible to more people than ever before," said Jim Huether, CEO of Hyperice. 
"We've sacrificed nothing in terms of the science, benefits and quality that Normatec has become known for, and this launch only further cements our mission and our position as the leader in this space."
Normatec 3 is available beginning today in the United Kingdom for £899 at hyperice.com/en-GB.
Explosive Growth Through Scale and Accessibility
Hyperice acquired Normatec in March 2020 to accelerate its ability to offer a more holistic solution to performance recovery – and to continue serving the elite athlete community while also providing more accessibility to ensure everyday athletes to aid in daily recovery routines.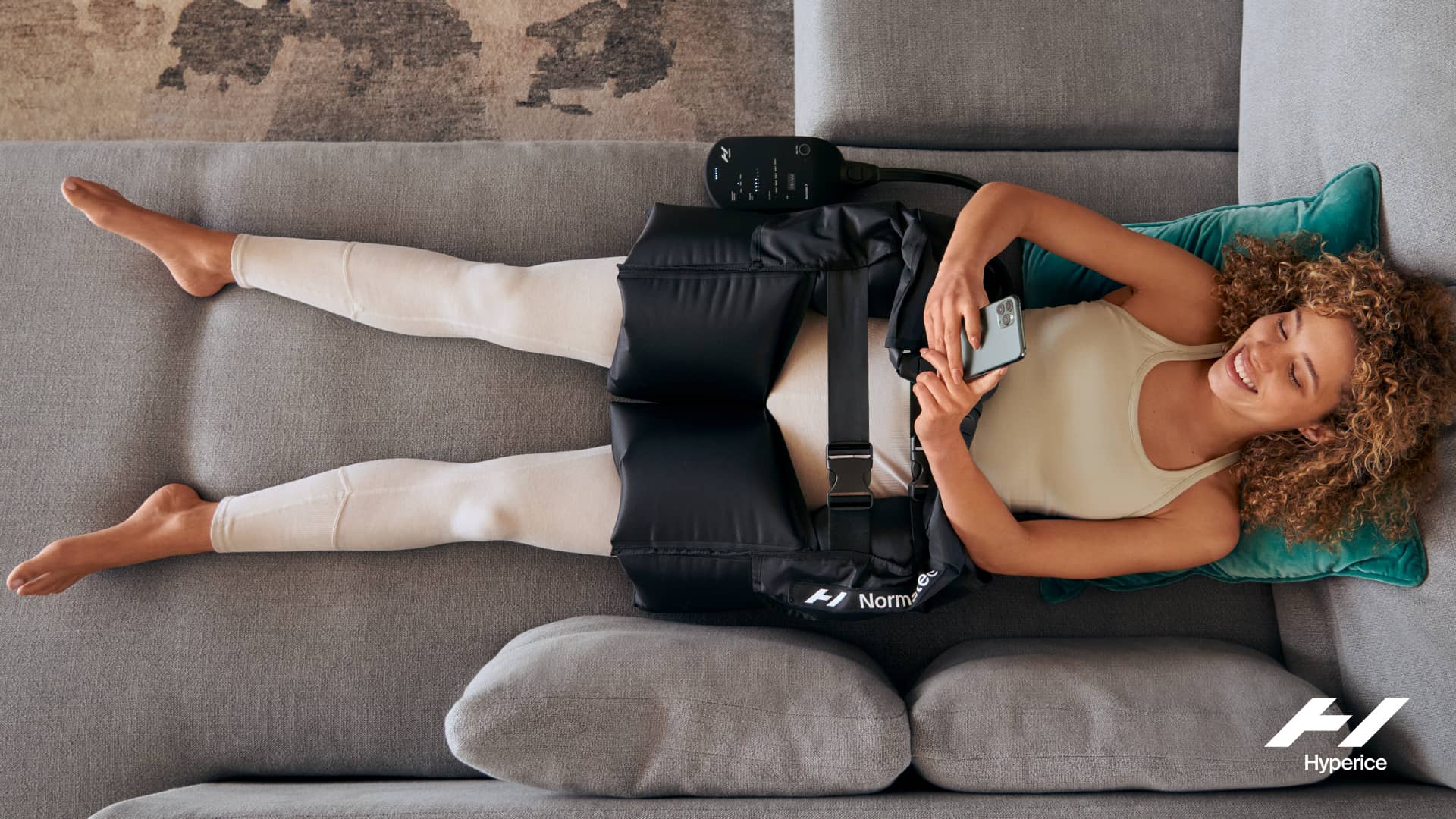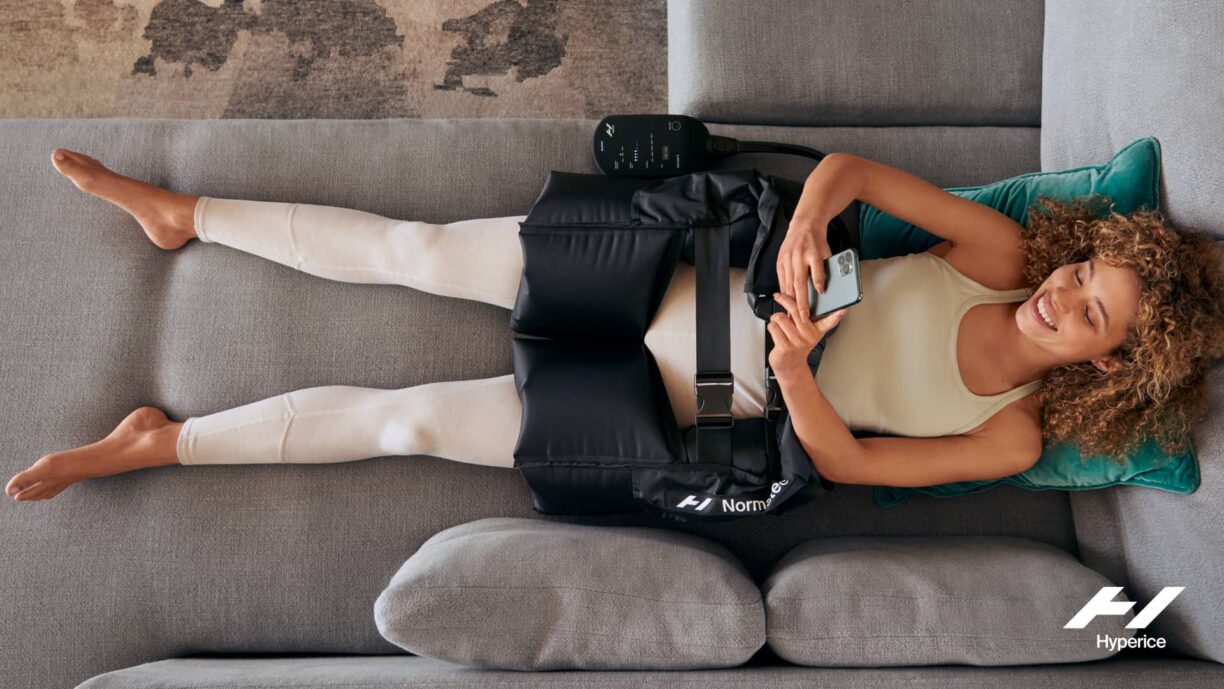 More than 200,000 Normatec units have been sold globally and the company anticipates nine-figure revenue from the Normatec line in 2023 as more extensions to the Normatec line are planned throughout the year.
Grounded in Purpose, Elevated in Performance
Normatec was originally developed to help people undergoing breast cancer treatment who often suffered from lymphedema caused by removal or damage to their lymph nodes.
After finding no satisfactory non-invasive treatment options for the debilitating swelling, Dr. Laura Jacobs, PhD and a physician bioengineer, recognised the powerful potential of external dynamic compression and its crucial role in healing and recovery.
She developed a pattern of compression massage that replicated the natural muscle pumps of the body, the one-way valves of the venous system, and peristalsis (cyclical waves of compression) to efficiently mobilise fluid to improve circulation, reduce swelling and accelerate recovery.
The compression system she created was incredibly effective and provided improved mobility and profound healing results for her patients.
To carry on her legacy, her son Gilad Jacobs, who is now Hyperice's Chief Innovation Officer, recognised this innovation would be beneficial to athletes so he worked closely with athletes in the NBA, NFL and the IRONMAN triathlon community to pioneer the development of what is now the Normatec by Hyperice line, named after his grandmother, Norma.
"From the hospital recovery room, to the locker room, to backstage dressing rooms on global tours, to PT clinics around the world and now at IRONMAN finish lines, Normatec has become synonymous with recovery," said Gilad Jacobs, Hyperice Chief Innovation Officer. 
"We've been able to gain authentication and ubiquity through the medical community, then via pro sports and are now seeing Normatec's popularity transcend into pop culture.
Our mission has always been to get Normatec products to as many people as possible to support their individual recovery needs – and I'm proud to be able to offer Normatec 3 at a much more accessible price point while not sacrificing the innovation and technological advancements that Normatec is known for."
For more information, please visit https://hyperice.com/en-GB/