Last updated on November 9th, 2022 at 11:41 AM
Austrian all-round bike rider Fabio Wibmer transports to an alternate reality to star as the main character in a unique new film combining breathtaking bike action with gamification in his latest project. 
Once an ambitious motocross rider, the East Tyrol native became hooked on trial biking after watching a video of Scottish star Danny MacAskill and became a permanent member of the Drop and Roll Tour with MacAskill in 2014 before embarking on a series of video projects of his own.
His two Fabiolous Escape videos each amassed more than 50m views on YouTube, while his Wibmer's Law video – which saw the busy streets of Austria become his playground – went viral quickly in 2019.
On top of his vast collection of stunt videos and awards – including winning the GoPro of the World – Best Line Contest in 2015 – Wibmer has also enjoyed success as a downhiller and free-rider.
For this latest project, the Austrian trials bike legend invited his audience into a world that is "very different from my other films" and which is inspired by his passion for his favourite video game.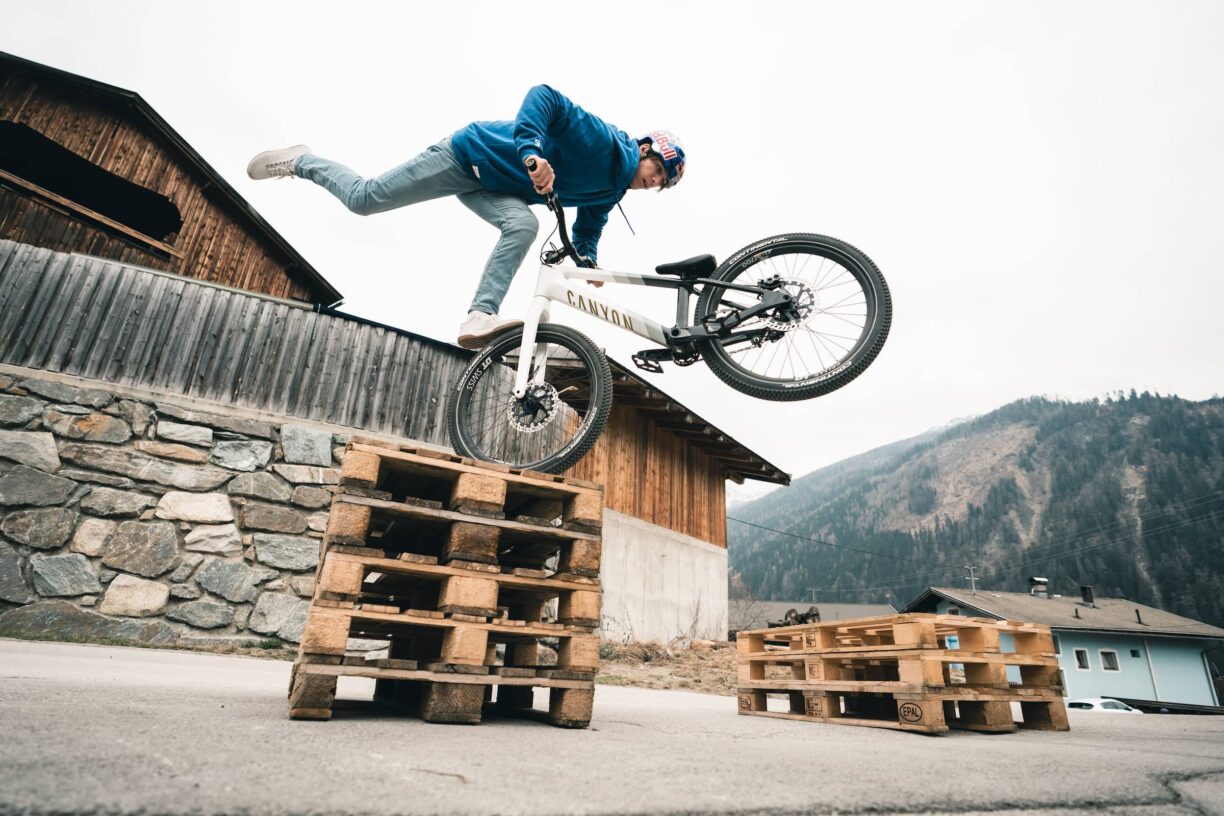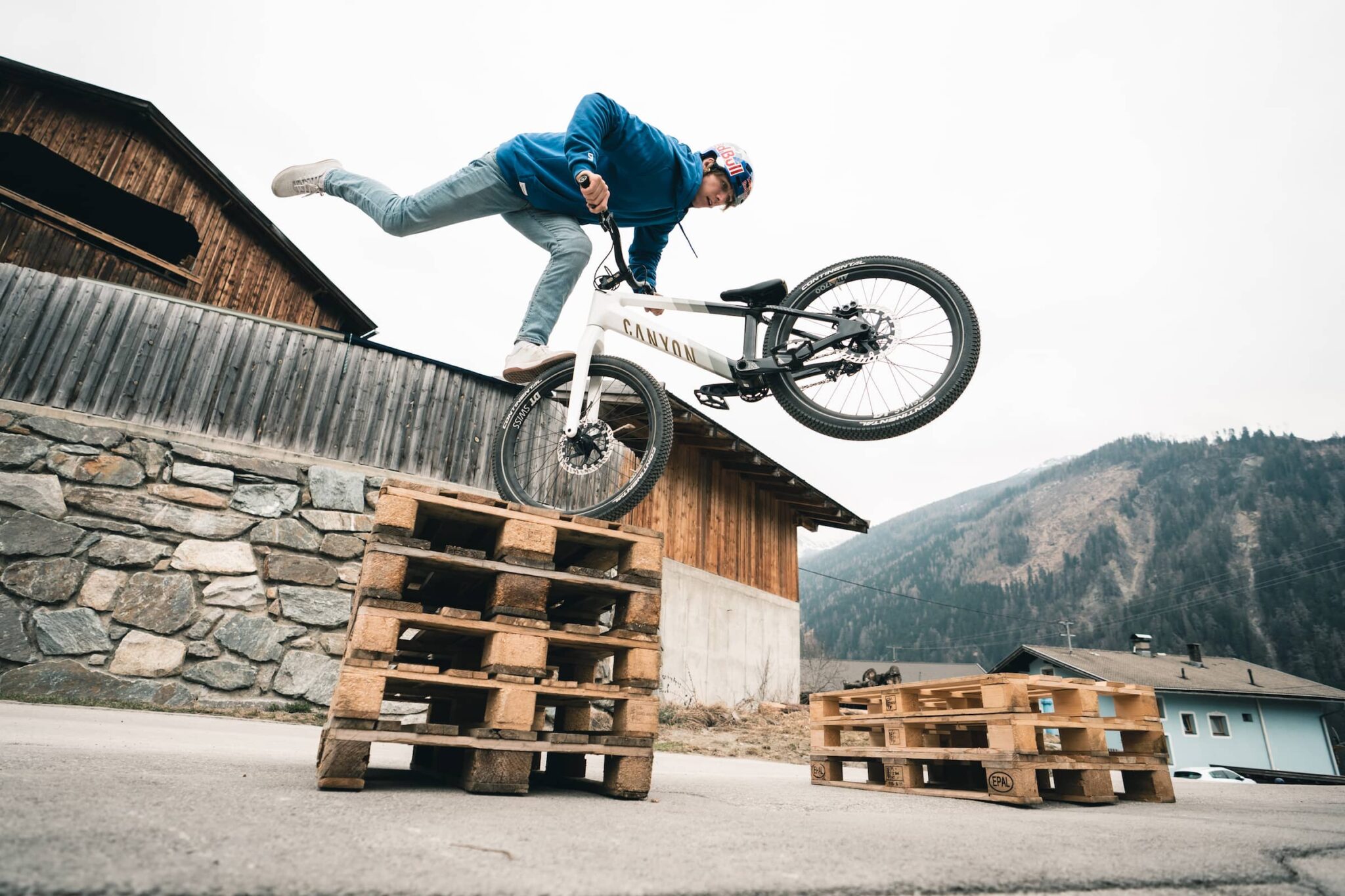 Shot mainly in challenging third-person view, the video was created to make it feel like the audience is controlling Wibmer and directing him to his next destination in the French Riviera.
It starts with him hurtling down a forest line in Innsbruck before hitting the dirt, a crash that forced him to pause releasing video projects for over a year due to ankle and shoulder injuries.
One year on, Wibmer made the Côte d'Azur his home for a video unlike anything before as he navigates dizzying heights, performs his trademark handlebar ride, and stuns the public with tricks, speed, jumps and technical urban riding before ending with a pulsating downhill blast.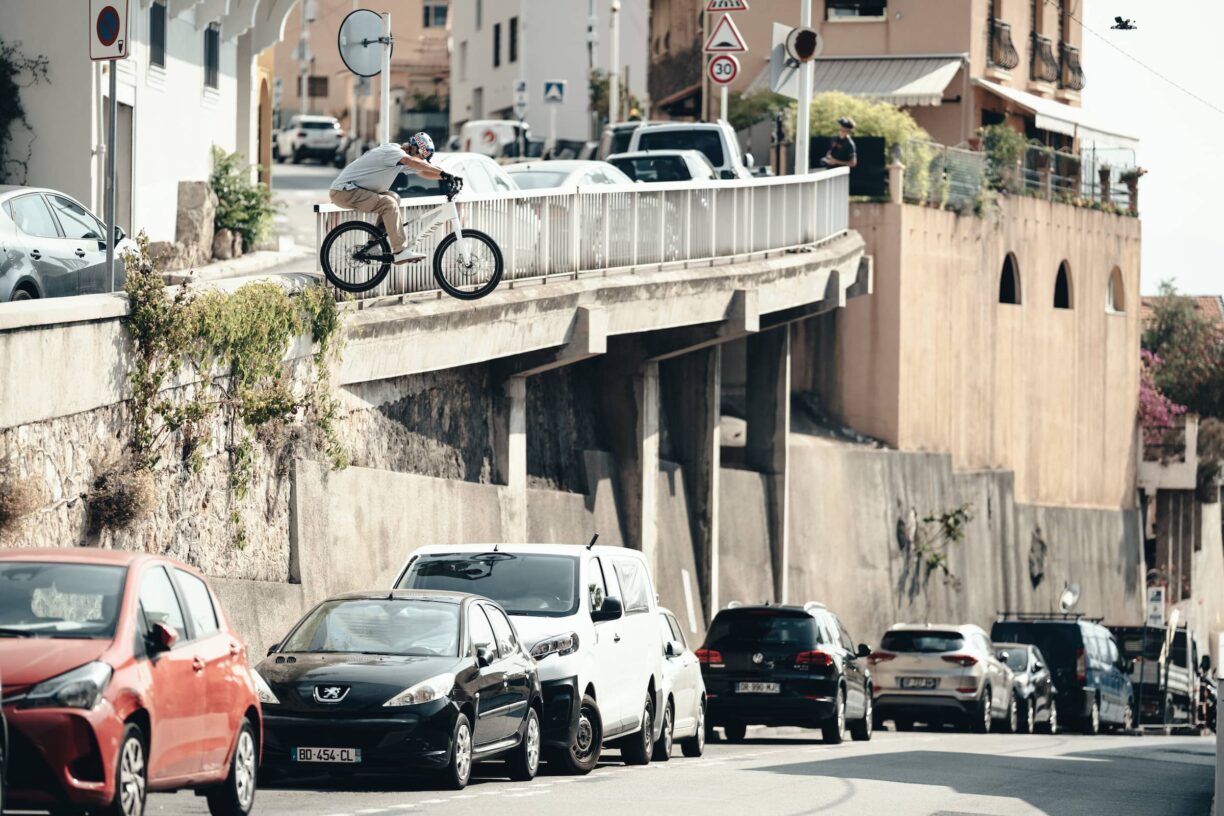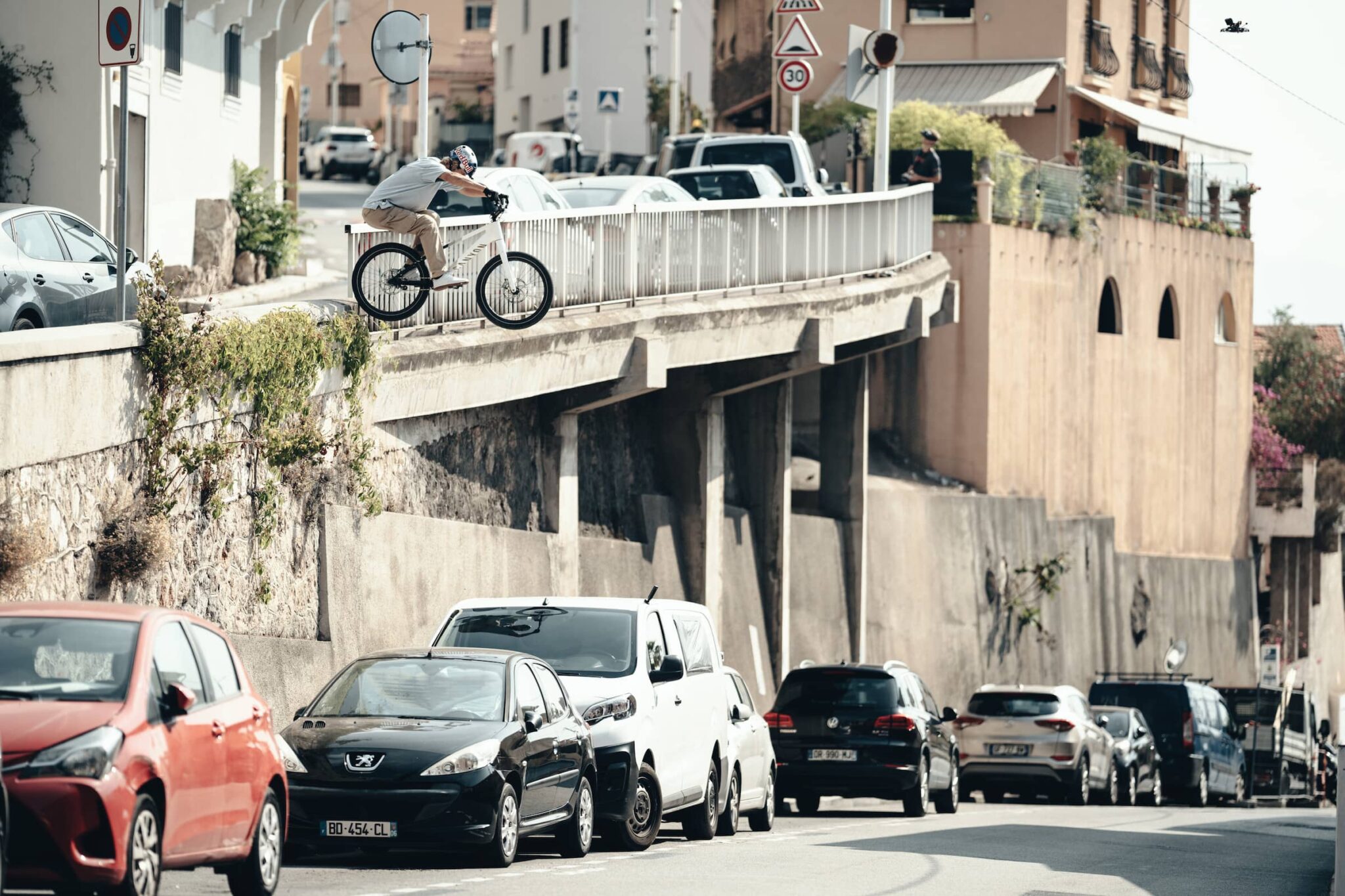 He used three different bikes, with the Trial Bike a Canyon Stitched CFR FW model (two colourways in the film), the Jib/Enduro Bike a Canyon Spectral and the Freeride Bike a Canyon Torque.
The 27-year-old explained: "The individual scenes were very demanding and I was not only on one bike but on three completely different bikes that require different skill sets.
It wasn't easy to keep adjusting. My aim is to deliver my best possible performance at a high level in each discipline. That was a huge challenge from a sporting point of view."
It was filmed over 50 days in a heatwave with temperatures up to 40°C and the Bunny Hop from Bench to Bench Tailwhip off was the most technical trick requiring the most attempts.
No transport was off-limits with Wibmer also taking control of a boat, helicopter, and sports car while an eclectic soundtrack, audio interactions, game-style transitions, loading bars, a clothes switch, a bike respray, and in-play menus brought to life the feelings of being a game character.
He added: "The scenes were much more complex than in my other videos. Helicopters, boats, the jump from the cliffs, the set-ups in the city for example.
Another challenge was connecting the different scenes with each other to create a smooth rhythm and flow. The motivation with this kind of project is to push me, to find ways to make challenges work, even if it's really difficult, until it's done, and it works. The feeling when you get it right, that definitely motivates me."