Last updated on April 14th, 2023 at 09:43 AM
The winners of the 2022 England Squash Awards were crowned last night at an awards ceremony, hosted at the British Open at the Birmingham Rep Theatre. 
The England Squash Awards celebrate the clubs, coaches, referees, volunteers and players that are committed to helping the sport thrive and transforming lives through squash.
Eight winners were selected from an incredible shortlist of individuals and clubs who have led, engaged and inspired people in their community through squash in 2022.
Former world number one Laura Massaro was on hand to present the worthy winners with their awards on the all-glass court, with hundreds of spectators in attendance.
Biddenden Squash Club, a two-court facility in Kent, took home the Club of the Year accolade for changing the lives of its local community over the last 12 months. 
Growing its membership to over 260 players, 100 of which are juniors, is down to the club's commitment to creating a fun and inclusive environment.
Using an 'every point counts' format to take the fear of losing away, players of all abilities have the opportunity to experience match play through the club's mixed-ability team tournaments. 
This inclusive approach helped member Louise Hollamby, who has a developmental condition called Pachygyria, overcome adversity to play squash at Biddenden's junior session every week with a smile on her face. 
Coach of the Year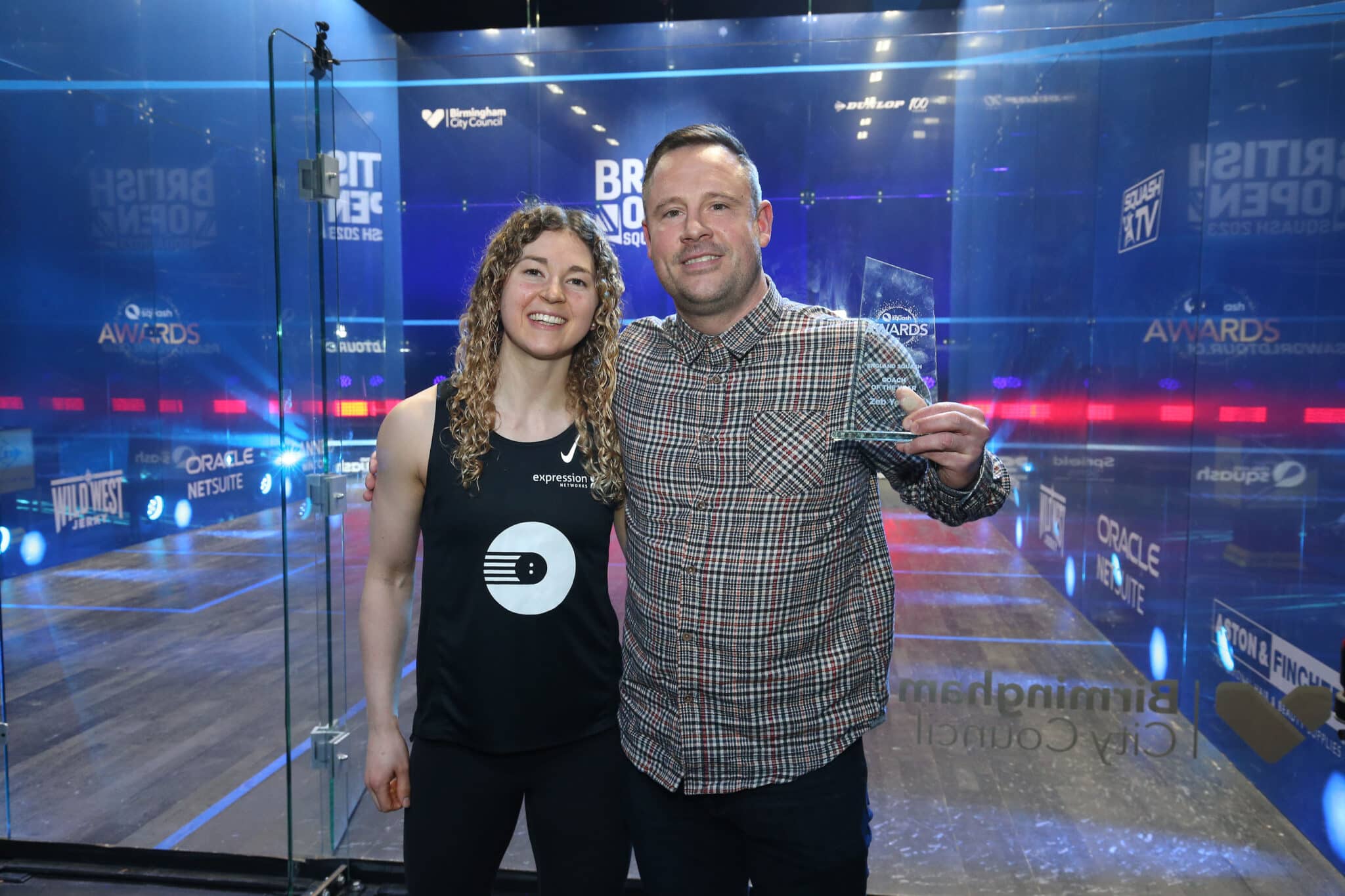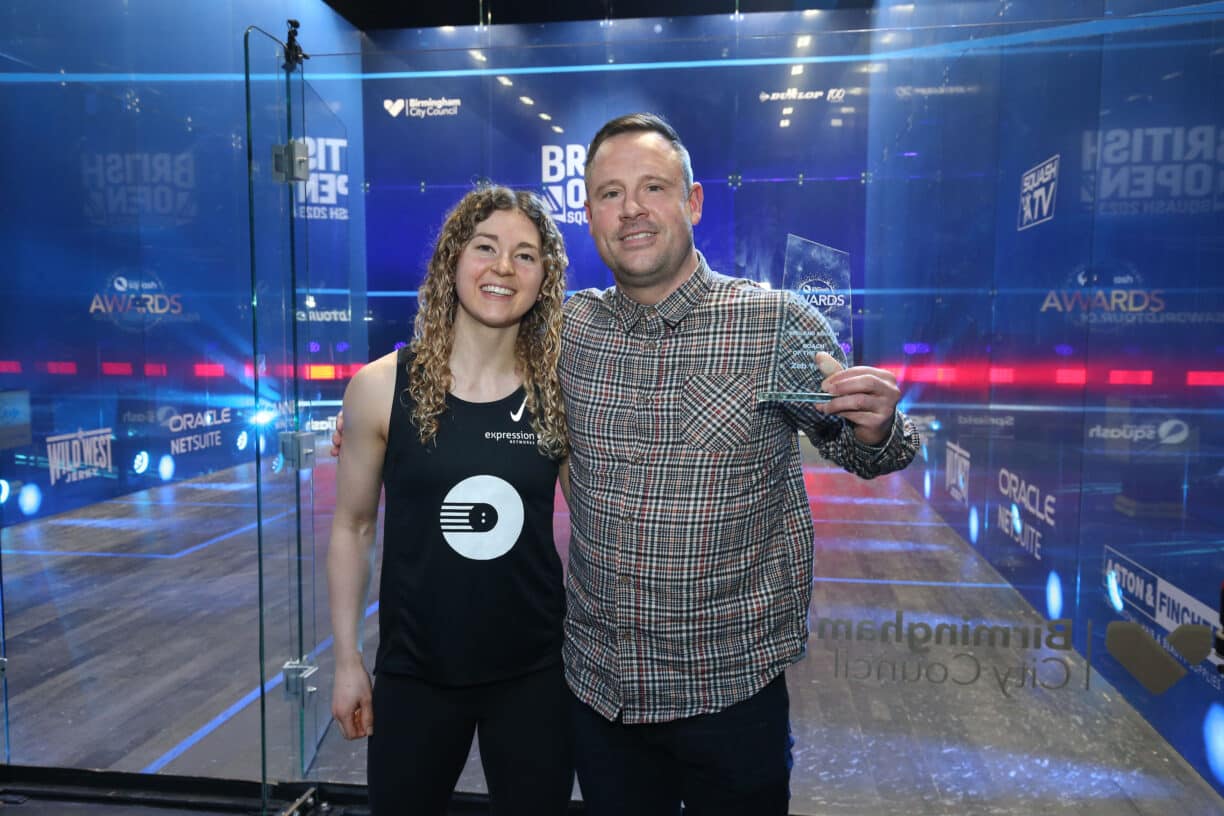 The Coach of the Year award went to Zeb Young from Horley in Surrey. Zeb was rewarded for his efforts in doubling Tunbridge Wells Squash Club's junior membership in a year and building relationships in his community to get more young people to pick up a racket for the first time.
Zeb has been instrumental in increasing the diversity of the club's membership, with junior girls now making up 40% of all members. He also runs adapted sessions for players with autism or learning disabilities and he is working hard to encourage more women to take up the sport and ultimately move into coaching.  
Referee of the Year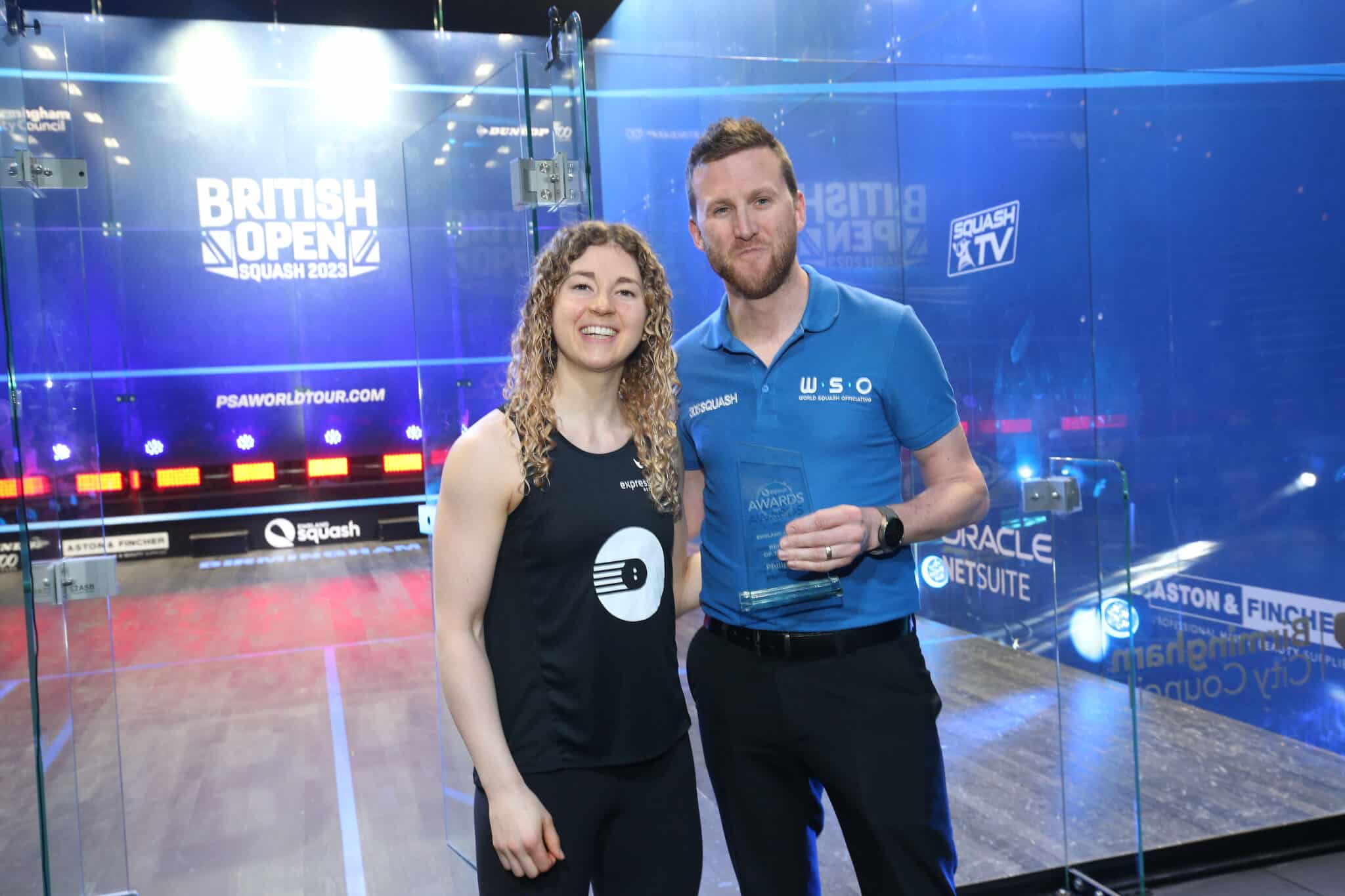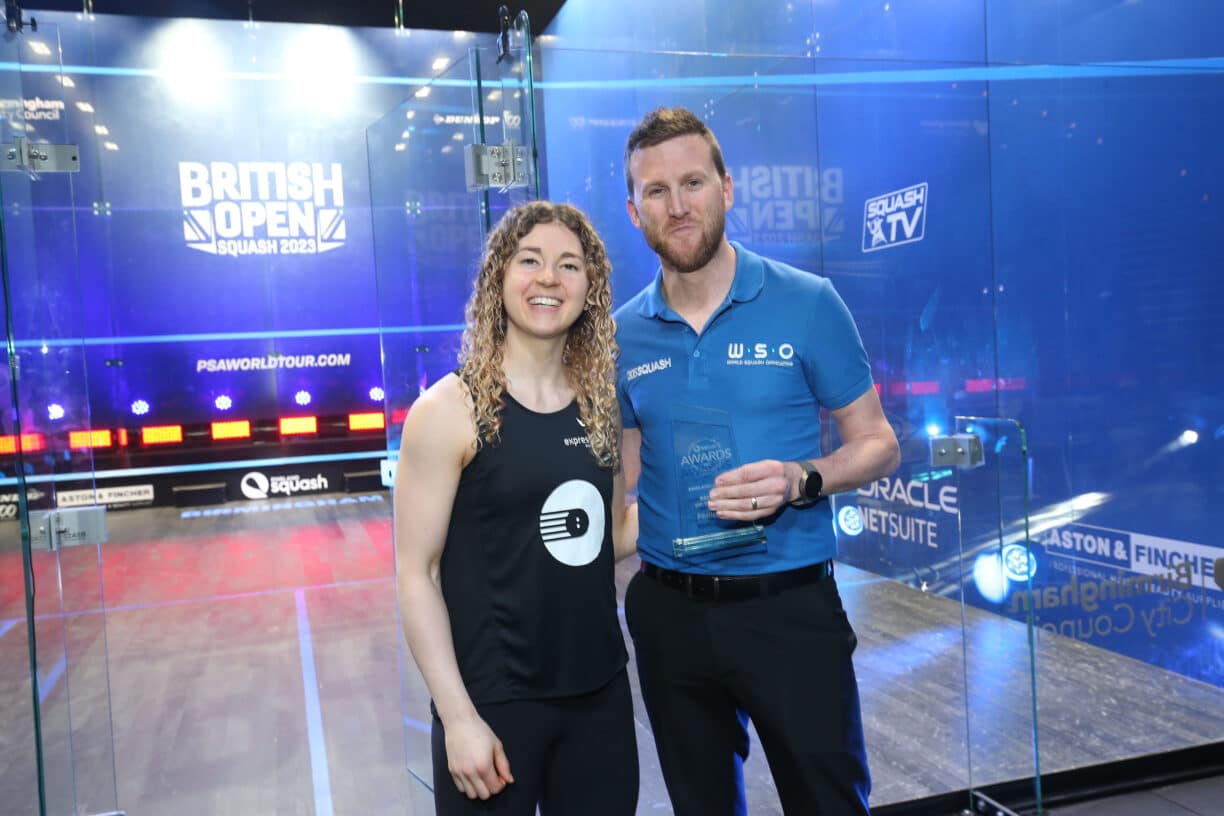 The Referee of the Year award went to RAF Squadron Leader Phil Rea who was recognised for his officiating at both local level and also internationally.
Phil was selected to referee the bronze medal match at the Birmingham 2022 Commonwealth Games. The Bristol-based official, who has been a member of Redland Green Club for eight years, is committed to improving refereeing in his local area as well as supporting young officials to come through. 
Rising Star of the Year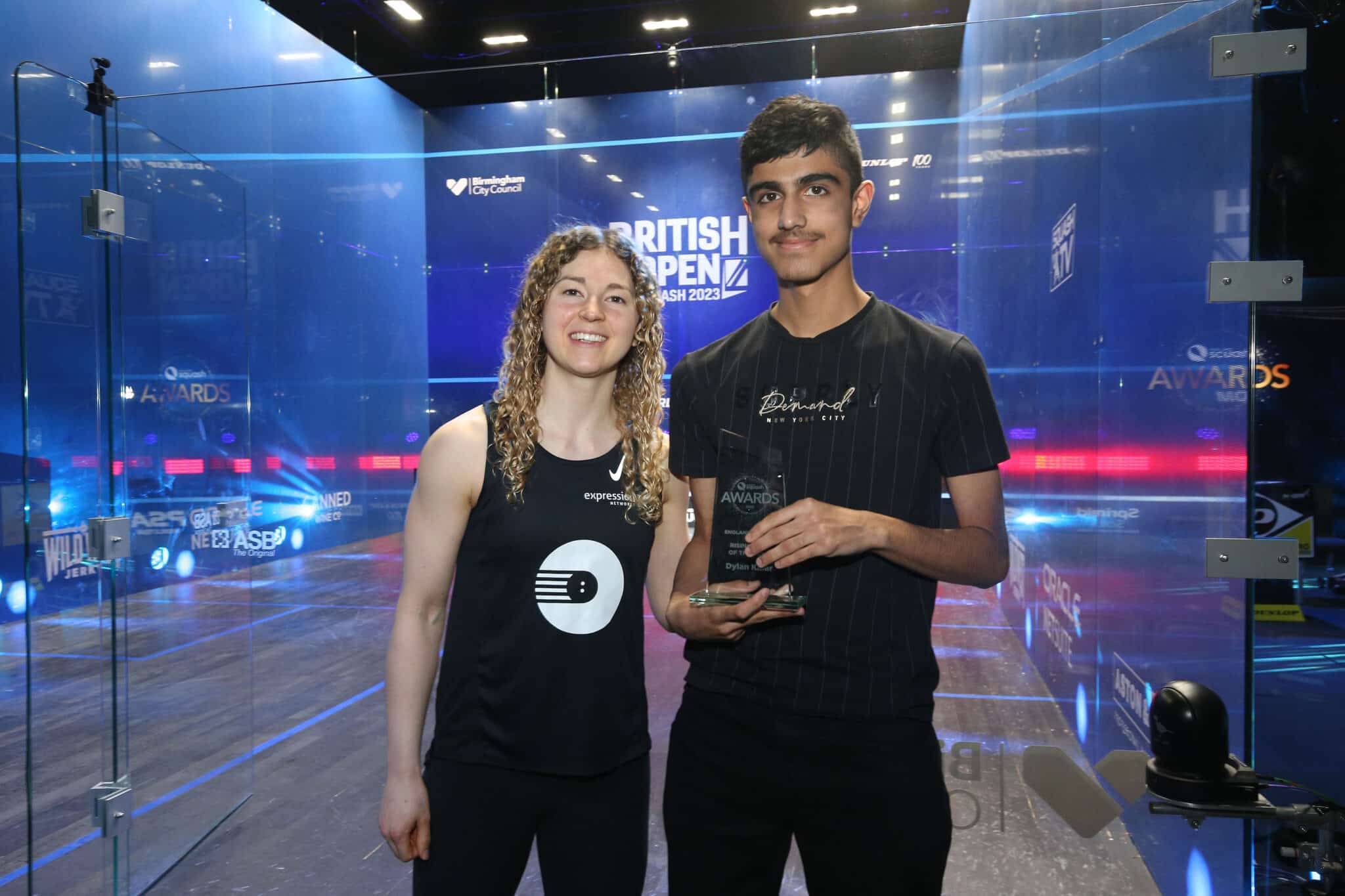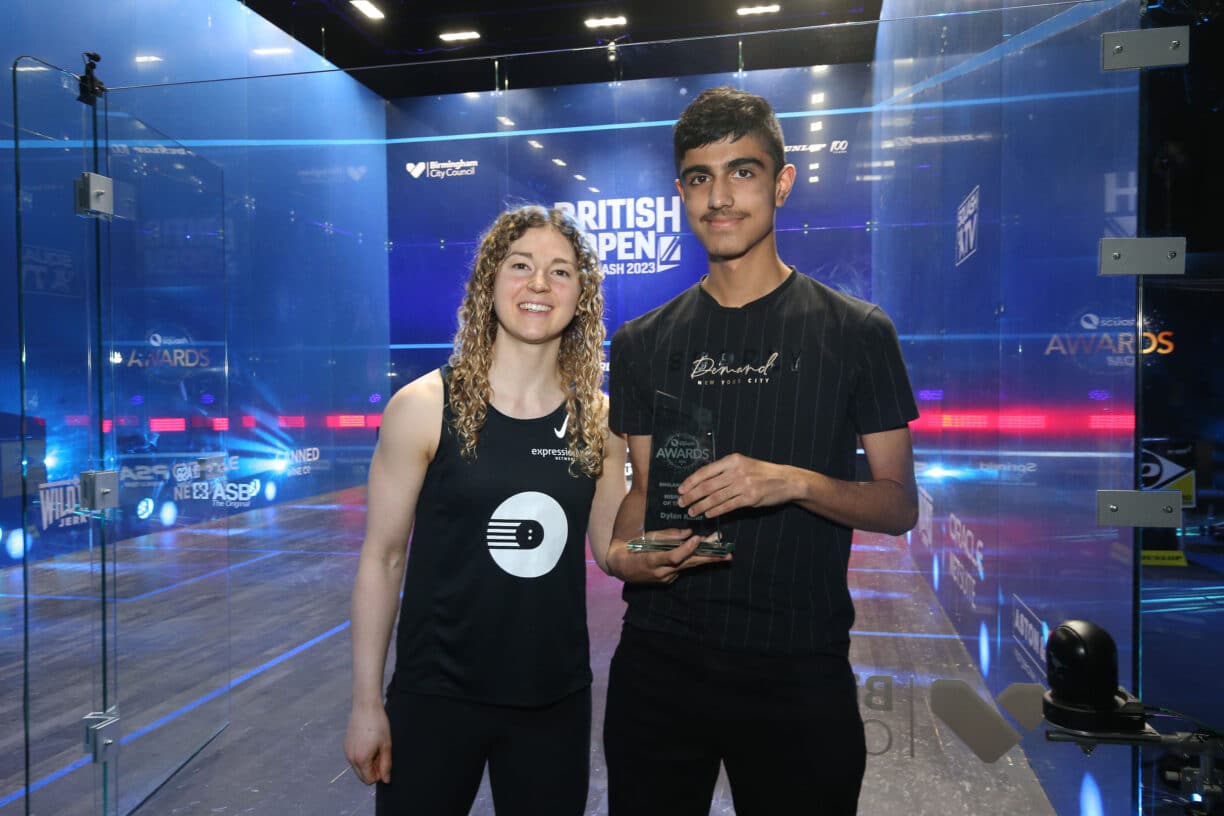 14-year-old Dylan Kalar, from Slough, claimed the Rising Star of the Year (male) award after the number two ranked junior player rose through the player rankings, winning four tournaments this season and bagging a national junior title.
The female recipient was 12-year-old Ameerah Ismail from Nuneaton, who has enjoyed significant competitive success in recent years, including being the European GU13 number one ranked player. 
Young Volunteer of the Year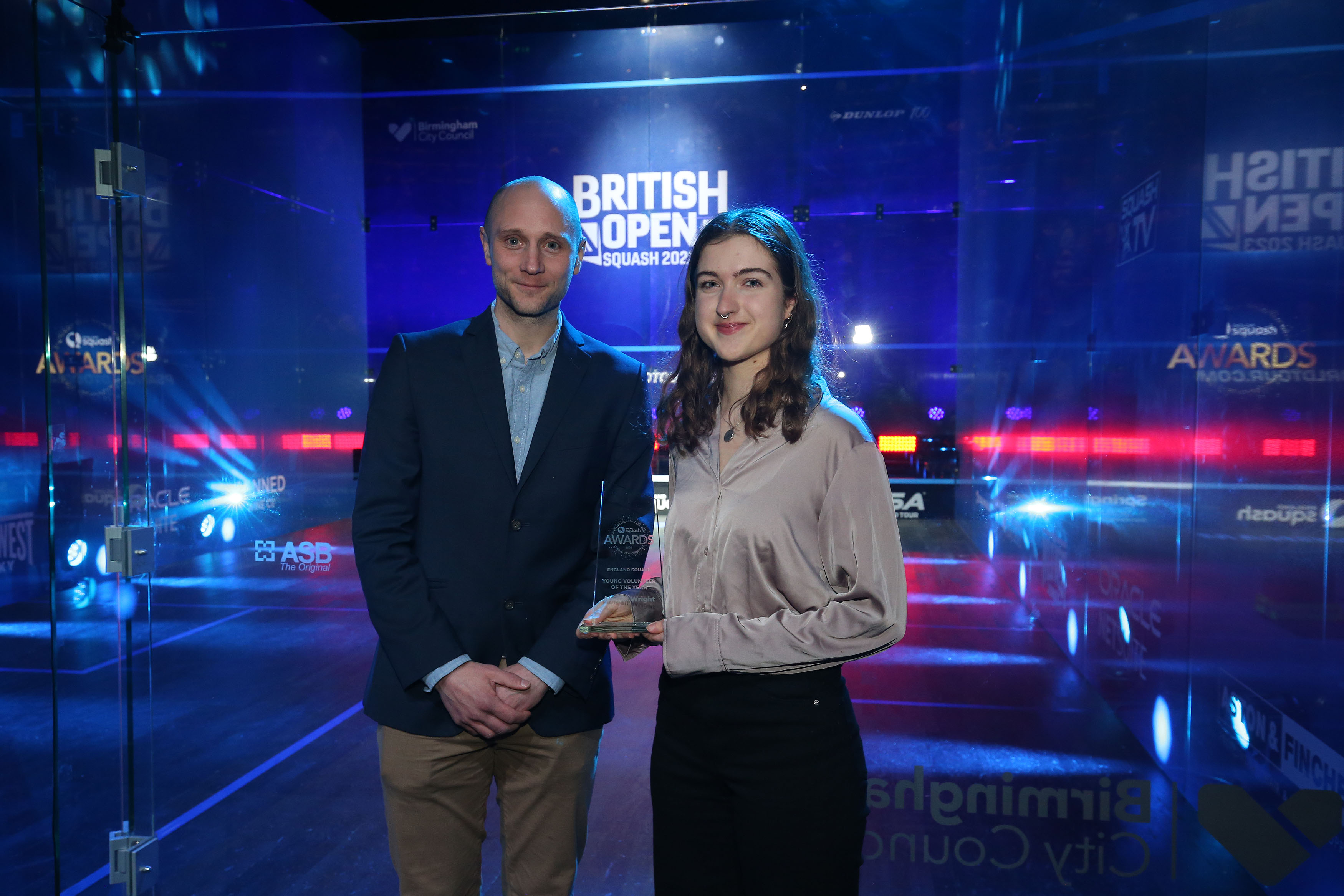 Sheffield's Abigail Wright was named as Young Volunteer of the Year as a result of her selfless voluntary work at Abbeydale Squash Club. Abigail has started new participation programmes at the club including Squash Stars and Squash from the Mosque, introducing the sport to dozens of new players.
Volunteering alongside her A-levels, Abigail's dedication has made a real impact in her local community and in engaging young people and ethnically diverse communities.   
Alison Insley from Kenilworth won Volunteer of the Year for her dedication to volunteering at many major events including the Birmingham 2022 Commonwealth Games and the British Junior Open. 
Looking after a group of volunteers at each event, Alison has cemented her role as a mentor to create memorable experiences for players and spectators alike. 
After giving us a moment the squash community will never forget, Bromley's Georgina Kennedy took home the award for Moment of the Year.
Gina became the first English woman to win the singles gold medal at the Birmingham 2022 Commonwealth Games providing an amazing memory for thousands of squash fans across the country.  
England Squash CEO Mark Williams said: "The England Squash Awards provide us with a unique opportunity to recognise, celebrate and say 'thank you' to the inspirational people who work tirelessly to tackle inequalities, support their community and use squash to change lives for the better.
"We have been blown away by the quality of this year's nominations and the impact each and every one of them is having within their community. I'd like to add my personal congratulations and a huge thank you to everyone out there making a difference and to the eight worthy winners."
Former professional squash player Alison Waters, who was on the judging panel added: "I saw first-hand from the nominations these awards are an example of the positive impact squash can have.
Squash is an inclusive community that offers so much to those already involved and interested in keeping active, volunteering or socialising. 
"Well done to all of the winners of this year's awards, it makes me very proud to see all those contributing to a sport that has given me so much."
Read more about the winners at www.englandsquash.com/news
Full List of Winners – England Squash Awards
Coach of the Year – Zeb Young
Horley
Club/Venue of the Year – Biddenden Squash Club
Kent
Volunteer of the Year – Alison Insley
Kenilworth
Young Volunteer of the Year – Abigail Wright
Sheffield
Referee of the Year – Philip Rea
Bristol
Rising Star of the Year (Female) – Ameerah Ismail
Nuneaton
Rising Star of the Year (Male) – Dylan Kalar
Slough
Moment of the Year – Gina Kennedy
Bromley