Last updated on August 18th, 2022 at 07:25 PM
adidas TERREX's new long-term United by Summits campaign shows that climbing hundreds of meters above sea level isn't the only way to reach a summit.
The moment we try something new, break down a barrier, inspire our community, or connect to the natural world in a sustainable way, we reach new summits and find new personal peaks. And that's something worth celebrating.
To make the outdoors a more accessible space for all, adidas TERREX is redefining the traditional idea of what a summit is by providing technical clothing and footwear designed to help everyone, from every background, get out there, achieve their goals, and live a conscious, connected and adventurous life.
Click here to subscribe to the adidas TERREX YouTube Channel
"The outdoors should feel accessible to every single person," says Carla Murphy, General Manager adidas TERREX, explaining the idea behind United by Summits. "
At adidas TERREX, we're on a mission to change the way the outdoors is represented, to challenge the notion of what makes a summit, and to connect more people in nature.
We're doing this by celebrating all the different peaks people reach every time they take an adventure, no matter the climb, as well as the diverse communities, groups and individuals who are out there achieving their goals every day.
By showcasing these personal summits, we believe we can challenge the norms and expectations of what the outdoors means and encourage and invite more people to get outside and connect with nature to find out what their own personal summit looks like."
From would-be adventurers who feel they don't belong to action sports enthusiasts and podium-topping athletes, adidas TERREX is inspiring everyone to get going this summer with a series of United by Summits films celebrating those people who are out there every day overcoming challenges to improve their own lives and those of people around them.
Trail superstar Ruth Croft knows all about redefining summits. In United by Summits' opening chapter, Summit of the Lifelong Trail, we learn how the New Zealand ultrarunner – the third fastest woman ever to run the Western States Endurance Run – transformed her relationship with running into a passion that gives her life balance.
For her, happiness has become her personal summit. Something we can all strive for. "We have everything within us and that's where you find happiness – from yourself, not from running or whatever you do," says Ruth.
Summit of the Shared Stage celebrates the unifying joy of running communities through the story of professional trail runner Lu Yangchun and adidas Runners' member Eliza Zheng. Together, they prove that personal summits come in many different forms, all of them as valid as the other.
"My goal is to win the OCC race at the UTMB," says Yangchun, while Eliza is focused on another ambition entirely: "Just sticking to running itself is my goal. It was because I started running that I got to know more and more friends".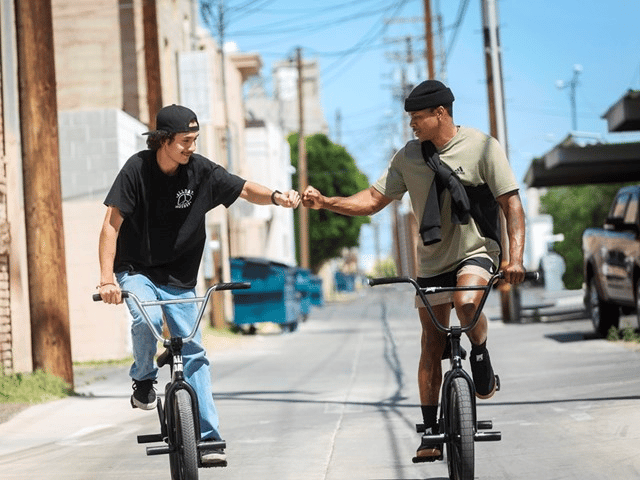 "To be accepted and treated like family around people that don't look like me and don't talk like me – but we share something, and that something is love and BMX," says DeMarcus Paul in Summit of the Reasons to Ride as he recalls finding the diverse bike community that helped him unlock his potential after moving across the US.
From riding alone in his hometown of Albany, Georgia, to his arrival in San Diego, DeMarcus's poignant journey is characterised by his resolve to succeed and help others do the same.
Adaptive Climbing Group, founded by Kareemah Batts, is powered by good vibes, a passion for climbing and a determination to make the sport more accessible for everyone.
An inspiring and supportive community that's helping people explore what's possible. "ACG inspires people to be themselves and to stand by it," says Kareemah proudly in Summit of the Climbing Family.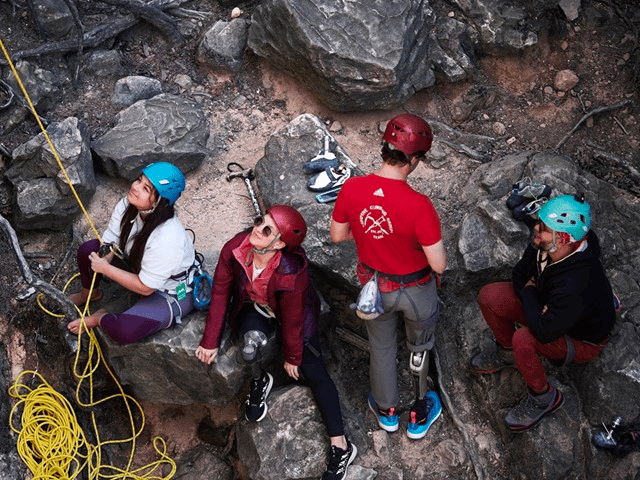 In Summit of the Unbreakable Bond, climber Mélissa Le Nevé and mountaineer Lise Billon show that summits shouldn't always be measured by meters, but by the experiences, we have together. Mélissa explains how Lise has helped her reconnect with adventure again after a personal tragedy. "Our friendship, for me, is really the summit of this trip," she says.
In Summit of the New Dawn, adidas TERREX collaborates with Camp Yoshi – a collective founded by chef Rashad Frazier, his wife Shequeita and brother Ron – to make nature more inclusive.
Camp Yoshi is an adventure program for BIPOC communities that are attempting to demystify the outdoors and prove how empowering the wild can be. "I want people to feel like they belong here," says Frazier. "These spaces are just as much yours as anyone else's."
Summit of the Right to Wander captures the liberating joy of unbound freedom in the outdoors (friluftsliv) as alpinist Raphaela Haug and skier Caja Schöpf enjoy Norway's freedom to roam laws (allemannsretten).
A privilege that comes with an important stipulation: "The summit is what drives us forward, but the freedom to wander is a gift and we should treat it with great respect," says Caja. A reminder that our most challenging summit is one that unites us all.
These six stories show how every achievement in the outdoors, no matter how big or small, personal or community-minded, deserves to be celebrated. Stories that reflect adidas TERREX's vision of encouraging everyone to get out there and become United by Summits.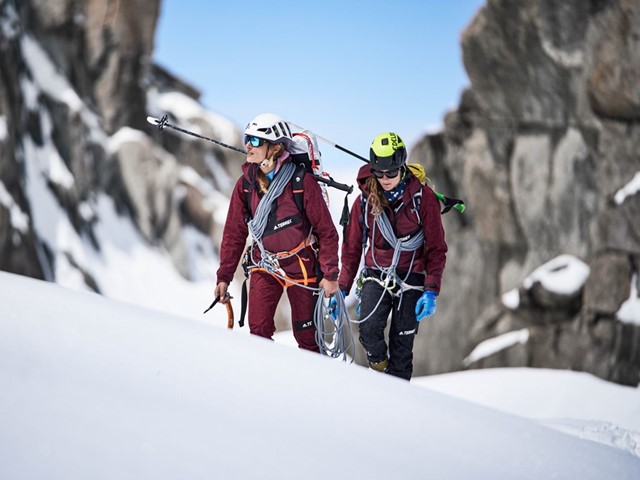 To help people do this, adidas TERREX is inviting adventurers – both individuals and groups – to apply to have their own summit-reaching adventure or project made a reality. 
A team of judges, including the protagonists of United by Summits, will select three projects, one from each of the following categories: adventure, community and sustainability.
Applications can be submitted from August 18, 10:00 CEST, to October 14, 23:59 CEST, with three winners announced in December 2022.
adidas TERREX invites anyone from participating countries (see full terms and conditions) to submit clearly defined and ambitious ideas that, with a little help, are fully achievable.
Proposed adventures do not need to be fully planned or budgeted. The chosen projects will be brought to life in the first half of 2023, so all personal summits must be achievable in this timeframe.
To submit a summit-reaching idea and find out more about the initiative, head to the adidas TERREX Outdoor Hub.
The United by Summits series premieres on the adidas TERREX YouTube channel on 18 August, 2022.

About adidas Outdoor
If nature could talk, it'd tell us all to get out more.
It'd say whoever you are, wherever you're from, you belong out here. It'd say you're all welcome so come adventure, destress, feel better. It'd ask us to please be kinder. To have its back like it has ours. It'd say protect me, be conscious and work together – because we owe it all to the great outdoors.
It'd say bring your friends, your community and bring your family, let's all connect. Let's come together and tell the world what we believe nature wants them to hear. Let's go, unite and keep pushing what's possible. Let's inspire every human being to find their own individual summits.
Let's enable all humans to live a more connected, conscious and adventurous life.
We are adidas TERREX
We are #UnitedBySummits