Last updated on July 17th, 2023 at 08:29 AM
Get ready to upgrade your game with the all-new adizero RS15, the latest addition to adidas' rugby boot portfolio.
This lightweight masterpiece is designed to take your multi-directional speed to new heights, regardless of your position on the field. Prepare to be amazed because this boot is adidas' most versatile creation to date.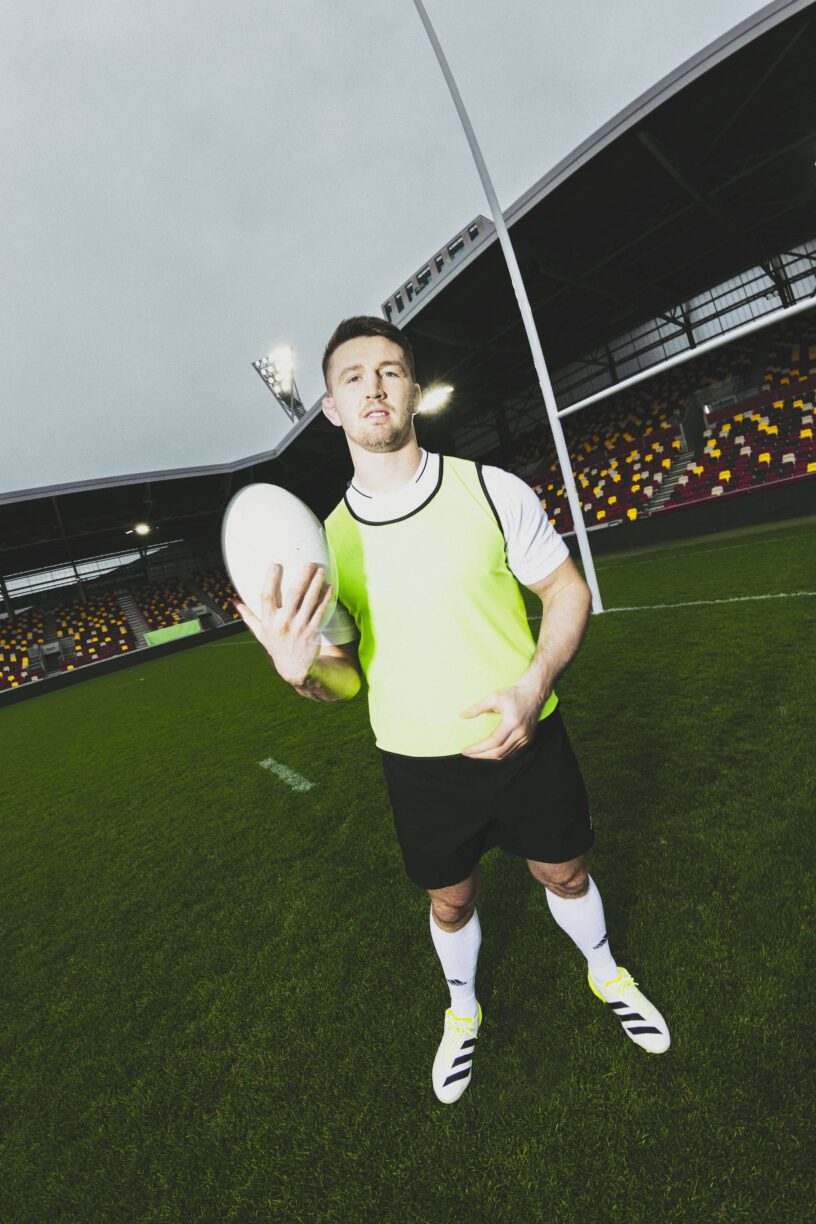 The design teams at adidas have truly outdone themselves this time. By closely collaborating with players and analyzing consumer insights, they have uncovered the key desires of the modern athlete.
It turns out that speed is the name of the game, no matter the position, and a lightweight boot is crucial. With this valuable knowledge, adidas set out to create the adizero RS15, incorporating the best features from their Rugby Predator Malice and adizero RS7 boots.
Matt Fielding, Category Director – Field Sports at adidas, expressed his excitement, stating, "Rugby is faster and more dynamic than ever before, demanding exceptional skills and athleticism from its players.
Our aim was to develop the adizero RS15, a boot that provides the multi-directional speed necessary to make a game-changing impact, from the agile back row to the lightning-fast fullback. We can't wait to witness its performance on the field in Paris later this year."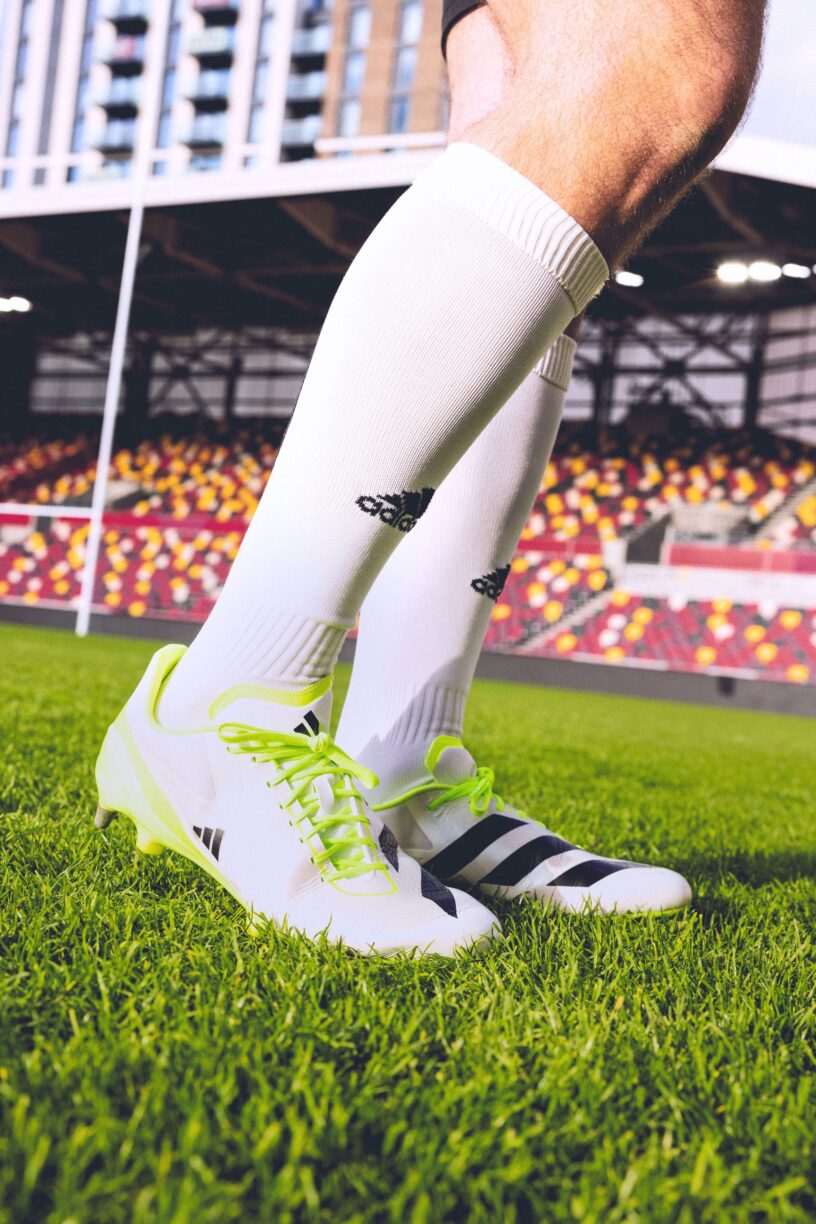 Let's dive into the incredible features of the adizero RS15. First off, its lightweight frame weighs in at a mere 313g, ensuring you can reach maximum speed without any unnecessary burden.
The Speedframe Technology incorporated into the sole guarantees exceptional multi-directional speed and acceleration, without compromising traction or heel support. It's like having the perfect combination of a race car and a reliable pair of cleats.
The adizero RS15 also boasts the innovative Fusionskin Technology. This cutting-edge feature encompasses a full-grain leather that has been likened to "liquid leather."
Stretching from the forefoot to the midfoot, it then transitions into a ripstop material on the boot's back quarter. This adaptive and supportive fit ensures you're locked in, ready to make those lightning-quick moves with confidence.
But that's not all! The boots upper features asymmetrical lacing and exquisite 3D-printed detailing. Not only does this provide you with precise control over the ball, but it also offers a wide sweet spot when it comes to kicking. Imagine the precision and finesse you'll achieve with every strike.
And let's not forget about sustainability. The adizero RS15 is crafted with at least 50% recycled materials in its upper. It's fantastic to see adidas prioritizing the environment while delivering top-notch performance.
The boot comes in three striking colourways: an exclusive black version for the All Blacks players, a royal blue edition paying homage to the host nation of this year's showpiece event, and a stylish white model with lime green and black detailing. Get ready to turn heads both on and off the field!
Oh, and guess what? The adizero RS15 is available in four gender-neutral models, with prices ranging from €95 to €250. It's high fashion meets high performance, and there's something for everyone.
But wait, there's more! Launching alongside the adizero RS15, we have two updated colorways of the classic front-five specialist boot, the Kakari Z.1.
Whether you prefer a sleek black-on-black design or a crisp white version with black detailing, adidas has you covered. Prices for the Kakari Z.1 range from €85 to €220, offering both style and substance for the discerning rugby connoisseur.
Now, let's talk about the star-studded lineup of adidas partners who will be debuting these sensational boots in the upcoming 2023 summer internationals.
We're talking about rugby legends like Antoine Dupont, Beauden Barrett, Chelsea Bremner, Emily Scarratt, Finn Russell, Johnny Sexton, Josh Van Der Flier, Louis Rees-Zammit, Portia Woodman, Romain Ntamack, Siya Kolisi, and Tom Curry. These phenomenal players, along with many others, will be showcasing the new boot range, setting new standards on the field.
Get your game face on because the adizero RS15 and Kakari Z.1 boots are available for purchase starting today, July 17th. Don't miss out on the opportunity to unleash your speed and dominate the rugby field with style.
Head over to https://www.adidas.com/rugby-shoes to get your hands on these game-changing boots. It's time to embrace the power of fashion and performance in perfect harmony.