With the complete upheaval of our daily routine since Covid-19; no commutes, no parties, no weddings, no holidays, it's no surprise these changes are also taking a huge toll on our sex lives.
Many of us on Twitter are reporting a complete loss of libido, lack of body confidence and a preference to just cuddle and eat snacks over getting acrobatic in the bedroom.
The logistics and rules of this pandemic means that if you're single, it's hard/impossible to have a fulfilling sex life [unless you sort yourself a safe Sex Bubble] and if you're in a couple, spending too much time together has yanked the sex handbrake. Seems we can't win.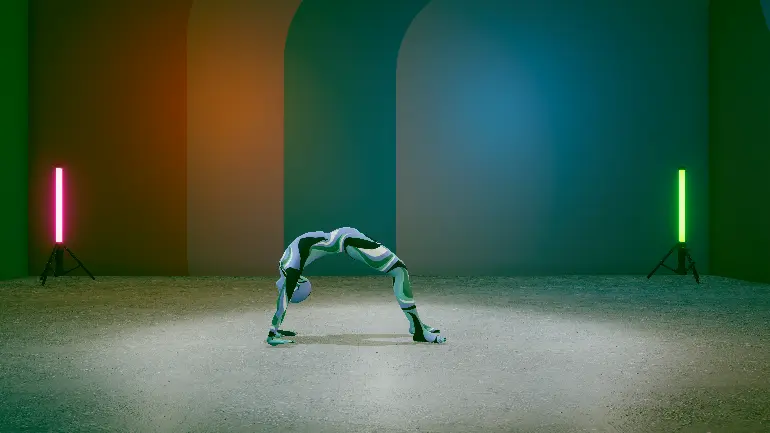 The overwhelming feeling of general panic and despair has affected us in a way no one could have predicted, physical symptomatic responses to the quarantine include lethargy and overeating, which in turn takes a sledge hammer to our self-confidence.
Staying fit during Lockdown 1.0 was a novelty, no dragging ourselves out of bed before 7am to get to the gym… now it's bordering on monotonous.
We're sick of trying to focus on downward dog whilst getting distracted by a load of dust we've just spotted that needs hoovering under the sofa.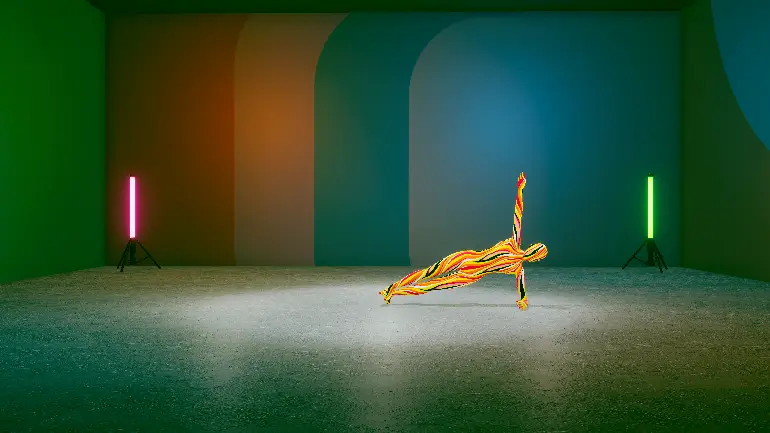 But yoga is proven to help stabilise and provide physical and mental buoyance, so it's no joke that it also does wonders for our sex lives, and it can't be just me that feels incredibly horny during the practice of yoga itself, as it releases serotonin and loads of other lovely channels of energy throughout the body and brain.
ALFI [@refinewithalfi] is a fitness app unlike any others out there – it is taken by a gender-neutral human form, rather than a real person [whose killer abs and slender toned arms may have you reaching for the vodka and hobnobs out of despair] and the posture clinic ensures you are mastering each pose perfectly.
It's also created by excellent East London studio The Refinery E9, so it is a highly credible yoga and HIIT option for those who want a bit of both.
The flipside reaction the pandemic, are those who Men's Health referred to as 'Apocalyptic Hornies' those feeling constantly horny in a bid to stay connected, using sex and masturbation as a powerful stress coping mechanism in a time of extreme uncertainty.
We have a lot more time on our hands now, and nowhere to go, so it makes sense that sex is a natural outlet for this frustration.
The constant media narrative of fear and death has a psychological impact on our brain, too.
All the death chatter provokes a reaction in some of us that heightens libido, using sex to feel 'alive' and trigger a real sense of power.
Fear also elicits the same physiological response as arousal, increased heart rate and blood pressure – so often strong feelings of fear or grief can make us horny – something called the 'Excitation Transfer'.
Evidence of this is in the sales of sex toys and online erotic video platforms usage, both of which have rocketed in the past year, meaning we are all literally taking matters into our own hands .
Essentially, like everything else, we have to try and stay mentally and physically fit amidst this chaos, ignoring motivation as a factor, and just nailing a routine that amplifies positive self-confidence.
A healthy sex-life, be it with yourself, or [a] partner[s] can be achieved through the practice of yoga in so many ways, we've listed some basic principles below that should help:
Flexibility – Sexy Cat helps to build mobility in the spine and release lower back pain, same as usual cat/cow pose, but move your pelvis in whatever ways feel good – it's also the best move to perfect doggy style positioning.
Endurance – Sun salutes build heat in the body and also raise the heart rate – moving with the breath also builds strength in the lungs, this helps you to be more bunny in your sex life and go for longer.
Pelvic floor – Bridge pose is a great way to strengthen the pelvic floor, but also just bringing awareness to the area and then drawing the muscles up is something that can be done simply sitting at home. It's a little like stopping yourself going for a wee 🙂 it also feels great and heightens sensitivity for both partners during foreplay and/ or sex.
Strength – Goddess pose is a great all-round body strengthening move – making sure to engage everything from the legs, the core, the arms and the shoulders.
Shoulder flexibility and strength – Melting Heart pose is perfect for this, strong and flexi shoulders will allow you to more easily hold up your bodyweight, making the pleasure last for longer
@refinewithalfi