Last updated on August 22nd, 2021 at 03:04 PM
On a mission to inspire positive personal change through a fusion of great taste and science, two of the UK's leading sports nutrition experts have launched Tweakd.
Elite sport chef Omar Meziane and nutritionist Michael Naylor, alongside Co-Founders Jack White and Perry Joseph, have unveiled the next generation of pre-prepared meals.
Tweakd offers a unique approach to home-delivered meals, providing an alternative approach of frozen meals designed to be 'Tweakd' to produce tailored meals that are focused on goals, helping to boost peak performance on the field or in the office.
It delivers food that is nutritionally designed for the world's best athletes and tweaked to suit the needs of the customer, straight to their door across the nation.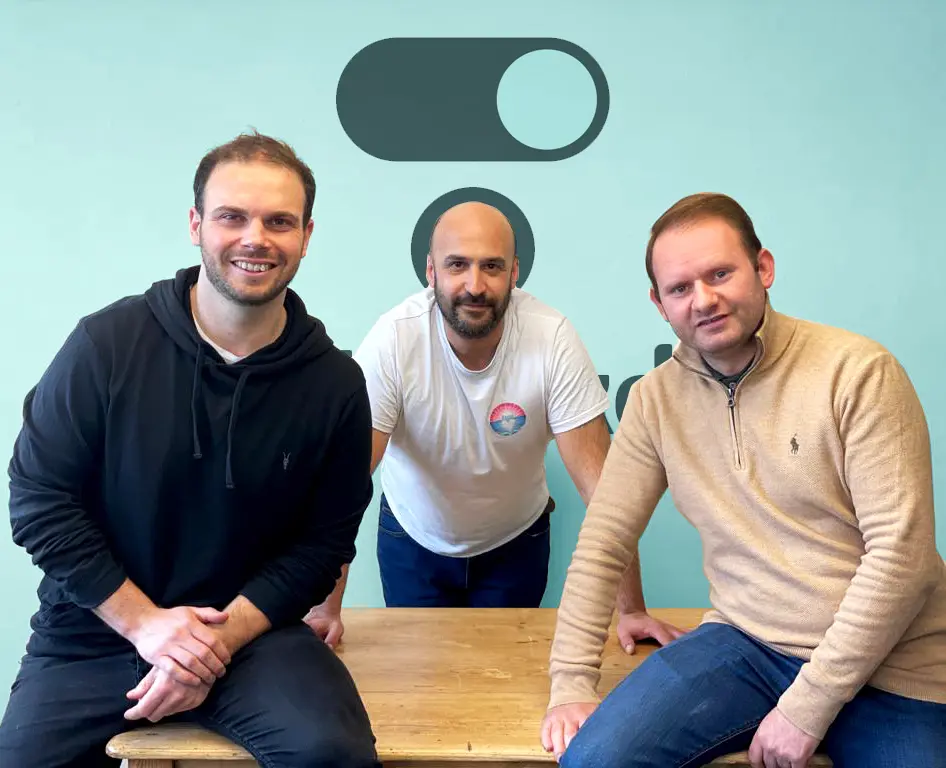 Individuals are able to input their performance goals and preferences before the platform sources the appropriate nutrition required and offers a selection of meals to choose from.
They can then pick meals from the list, which are delivered weekly. Once the meals have been cooked, Tweakd utilises its own science and freezes the meals into user-friendly and easily stored meals that have had the great taste locked in through the process.
Omar Meziane is regarded as one of the leading elite sports chefs in the world, having worked with the England football team, Harlequins rugby, England Cricket, British Rowing and many more.
Upon launching Tweakd, Meziane said: "We know that on average people eat around 1,100 meals a year. As a chef, I recognise that every meal is special – not only in enjoyment – but it presents an opportunity to change and improve your body.
"What we want to achieve here is to make performance food that is genuinely delicious and exciting, as well as accessible through convenience, price and education.
"I have worked for years with some incredible nutritionists, like Naylor, who have helped me understand the role food science plays in performance.
It's all about understanding goals and then proving the right nutritional benefits to support them. Everyone deserves the chance to have this available to them."
Michael Naylor has supported talent at England Rugby, Team GB and Southampton FC as well as many entrepreneurs and the worlds best poker players.
Naylor added: "Tweakd aims to bring performance nutrition to all with a tasty and practical solution.
Whether you have specific goals you are trying to achieve, have limited time available to cook, or just want to experience some of Omar's unbelievable food.
"Having worked with many performance chefs at the highest level in sport, it is incredible the impact tasty food with a purpose can have on performance and enjoyment.
The demand to eat with a more deliberate performance focus is spreading way beyond sport. Our experience with many poker players and entrepreneurs has allowed us to gain a greater understanding to create a selection of incredibly tasty meals, tweaked for multiple health and performance goals."
The pair are combining their considerable experience, understanding the role food science plays in performance, to create tailored meals targeting specific performance goals and delivering high performance food to the masses.
Co-Founder and CEO, Jack White, who as over 10 years of experience working with start-ups in the UK, said: "Tweakd is entering one of the fastest growing market sectors in the UK.
Whilst not directly comparable, it has elements of meal kit, takeaway and ready meal home delivery sectors.
"What we have created is something unique. We are changing the narrative on frozen food and proving that it can be delicious and healthy.
From frozen meals, people expect something that is mass produced at low cost. But Tweakd is driven by something much stronger than revenue and mass production.
We want to create change in people's attitudes to the way they eat and enhance their lifestyles."
Tweakd exists to support lifestyle and help to boost performance. As a result, the experts believe that there would be no real benefit to customers signing up to just one day a week, for example.
It's for this reason that Tweakd has set a minimum subscription of three days a week so that customers can fully benefit from the product.
Prices start from £9.99 per meal for three days a week, reducing to £9.49 at the four day mark and for five days costs £8.99.
Included in a standard meal is a freshly made juice and main dish, which range from Massaman Duck Curry to Falafel Super-Bowl or even Tweakd's vegan Nut-Free Chicken Satay.
For more information, please visit tweakd.uk