Last updated on November 14th, 2021 at 08:05 PM
WW – Weight Watchers Reimagined – announces Walk to Wellness, a free initiative to bring the nation together virtually for a regular walk in the company of celebrities and WW's expert team of Digital 360 coaches.
The walks, which are freely available to everyone, will take place every Tuesday and Thursday at 1pm, throughout February.
This week's walks feature Curtis and AJ and WW Digital 360 coach, Josh, on Tuesday 2 February.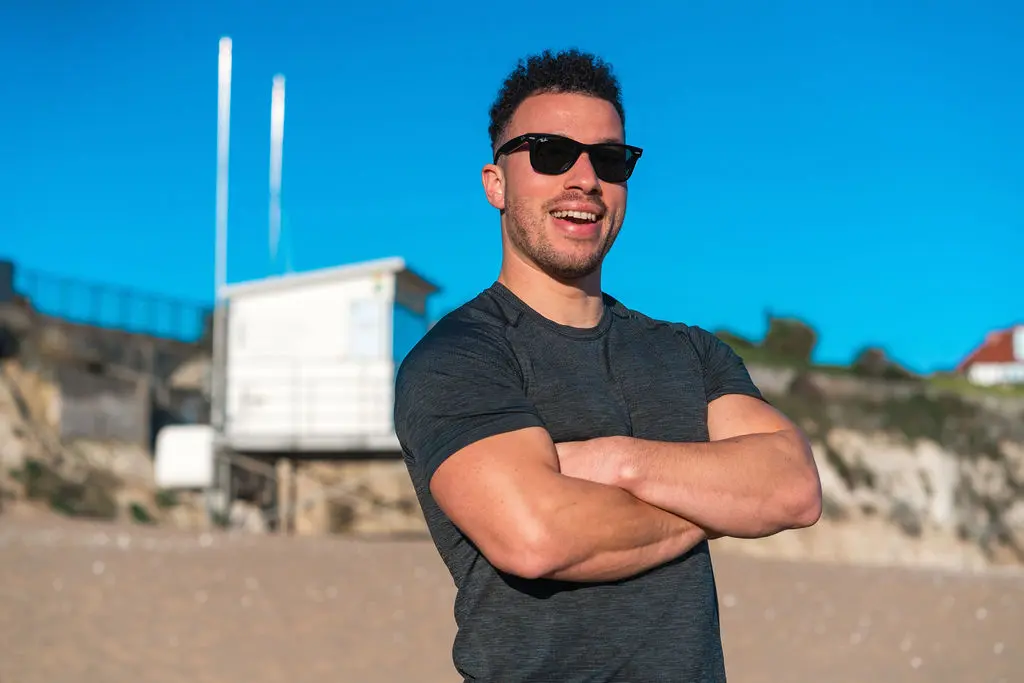 On Thursday 4 Feb, Josie Gibson will be joined by Emma Kenny, TV psychologist and presenter.
Olympic gold medal winner, Maddie Hinch, joins coach Nat on Tuesday 9 February.
ITV presenter, Josie Gibson, said: "Lockdown has been tough on us all and it's a real pleasure to be a part of these walks and feeling connected at a time when we're forced apart.
Nobody has to exercise alone now – Walk to Wellness encourages everybody to take daily exercise, whilst also connecting them to others in the same boat. It's like a big, virtual walking party.
It's going to be a lot of fun – I've done a couple of test walks and I think it's really going to lift everyone's spirits. I can't wait!"
Olympic gold medal winner, Maddie Hinch, said: "This is such a great idea. Whatever your situation during lockdown, everyone is finding it tough.
Taking some time to get out for some regular exercise and feeling connected to other people is the perfect thing to keep us all in a good place, physically and mentally. I hope lots of people can join in!"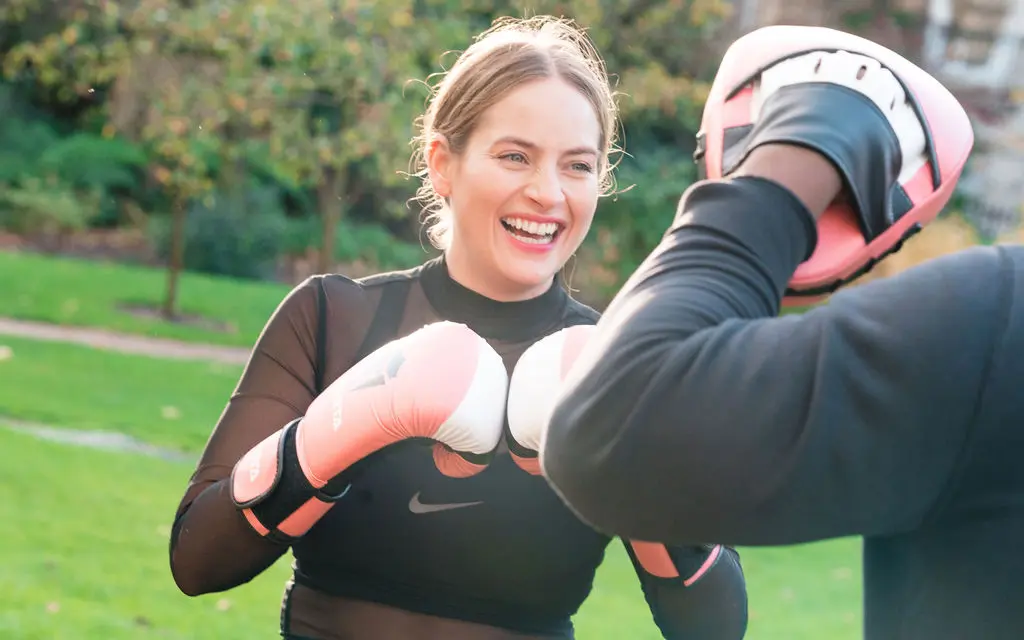 Regular exercise (especially during daylight hours) and the ability to digitally connect with others are crucial aspects of helping the nation to combat the effects of lockdown; so WW is stepping up to help by creating Walk to Wellness, a series of digital walks that will:
Inspire us all to take time out for regular exercise during the daylight hours
Bring people together virtually (even though we can't physically meet) through Zoom and live streaming on social media
Give people the opportunity to go for a live walk, listening to and chatting with some famous faces, WW ambassadors, and each other
Provide access to health and wellness expertise from WW's Digital 360 coaches
Give back – the more people join in with Walk to Wellness, the more we can donate to the wellbeing of others through our partnership with the Trussell Trust
The Walk to Wellness will be open to everyone – accessible from any connected device and browser – and will take place live, every Tuesday and Thursday at 1pm.
For those who can't join in live, each walk will be available after the event across WW's digital channels; and anyone unable to join for a physical walk is also welcome to join in from home.
As people go on their individual walks, they will be digitally connected to many others through Zoom and via a live stream on WW's social channels. In real time, people will be able to hear from, and interact with, WW's expert health and wellness coaches, who will give advice and answer questions on a range of physical and mental health topics. 
WW will also be inviting some famous faces and brand ambassadors to join in, giving people another incentive to lace up their walking shoes and get out into the fresh air.
Celebrities already confirmed to join in include Josie Gibson, Curtis & AJ Pritchard and Maddie Hinch, with more to follow.
Television presenter and Professional Dancer, Curtis Pritchard, adds: "It is so important to get up and get moving, and to feel connected to others and have a good natter.
I'm so excited to be a part of a national 'movement' where we can all be together apart. A lift of spirits for us all and quite frankly something to look forward to – I'm so pleased to be joining this with my brother AJ!"
With the UK back in national lockdown, millions are struggling: either through social isolation or from the near-impossible challenge of combining working from home with homeschooling.
Even prior to the current lockdown, research1 from WW highlighted that:
40% of UK adults felt more anxious than at the start of 2020
38% felt less healthy and happy
34% were less active
35% felt more stressed
25% of adults in England have also reported feelings of loneliness as a result of lockdown, and 64% of British people believe parents have been hardest hit by the pandemic due to having to work, take care of and teach their children simultaneously.
Anna Hill, General Manager, WW UK, comments: "This is such a difficult time for so many people and, as a wellness company, we wanted to step up and do something to help.
Regular exercise and feeling a sense of connection to other people is so beneficial for mental and physical health, so we decided to create a way to encourage and inspire everyone to get out for a walk, while connecting people to our fantastic team of Digital 360 coaches and ambassadors.
"To support and motivate those participating in the walk, we've also partnered with Sweatcoin, a free app where they can track their progress and spend or donate their steps from "coins" earned.
Walk to Wellness will also provide a key moment to raise vital funds for the Trussell Trust. During the first six months of the pandemic, food banks in the Trussell Trust's network provided 1.2m emergency food parcels to people in crisis.
That included 2,600 food parcels for children every single day. WW will be donating up to £10,000 to the Trussell Trust as a match for those who cash their sweatcoins in for a Trussell Trust donation which will help the Trussell Trust to continue to support people in crisis and work towards a hunger free future for everyone.
To sign up to Sweatcoin for free, click here. Or if you would like to make a donation directly to the Trussell Trust, please follow this link.
Emma Revie, CEO of the Trussell Trust, said: "We believe everyone has a right to nutritious food and are encouraging the nation to get out and Walk to Wellness – helping you put your health and wellness first but at the same time helping those in need."
https://www.trusselltrust.org/walktowellness/
To join in, simply click on http://bit.ly/WalktoWellness, or join via on one of WW's social channels or UK website.
WW reminds everyone to observe the latest Government guidance for where they live, including exercising alone, within your household/bubble or with one other person (you cannot meet with anyone outside of your household in Wales), staying local and always maintaining social distancing from anyone not in your household or bubble.
If walking outdoors, please find a quiet route for your walk and avoid crowded areas.
For the latest Government guidance on exercise across the UK, please click here.