London is to become the first UK destination for Dutch bike membership brand Swapfiets, who are set to join the capital's cycling boom.
More and more people have been exchanging their daily trek through London's transport system for an invigorating bike ride – a trend which accelerated during the Covid crisis with demand for bikes soaring.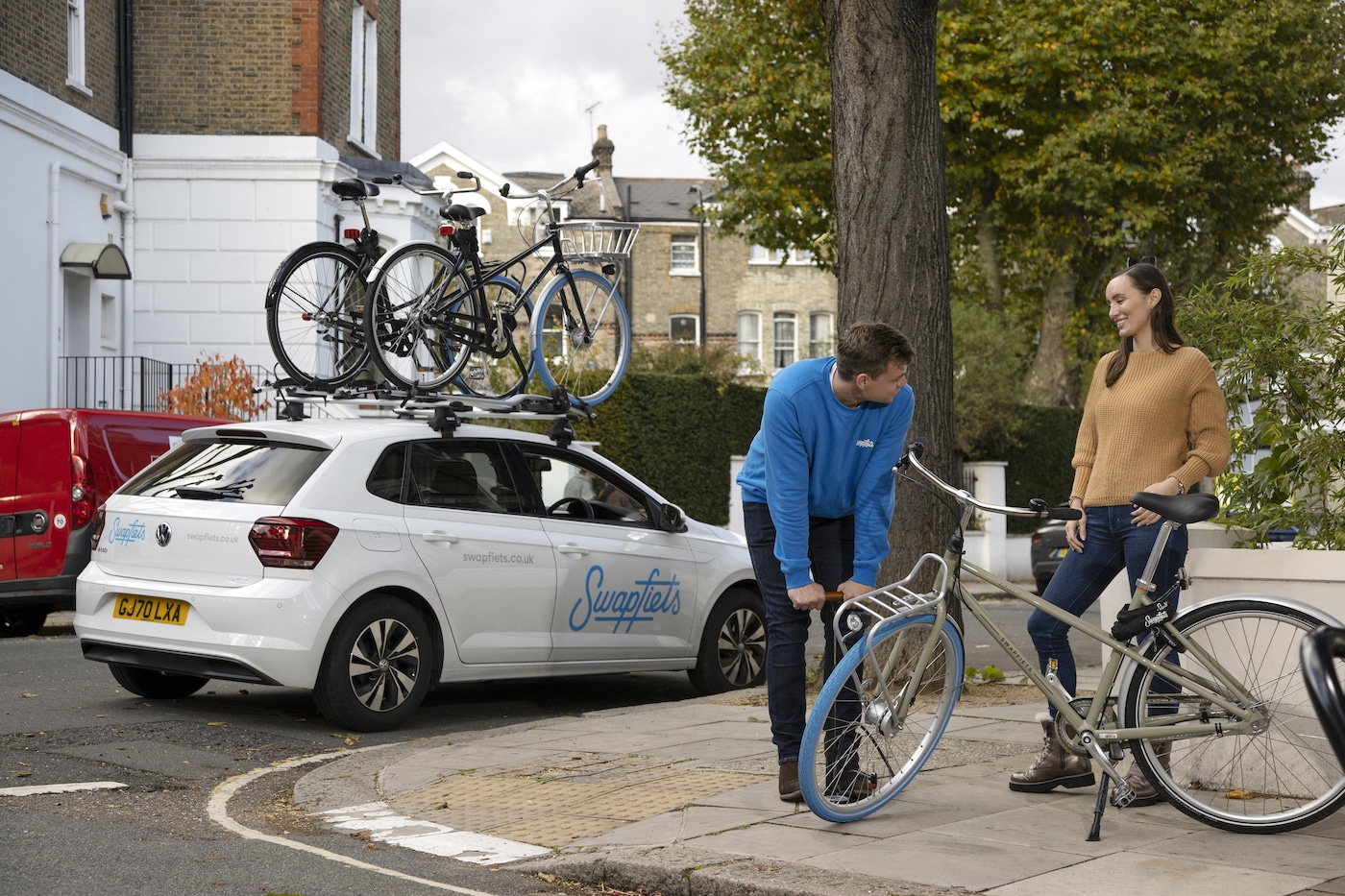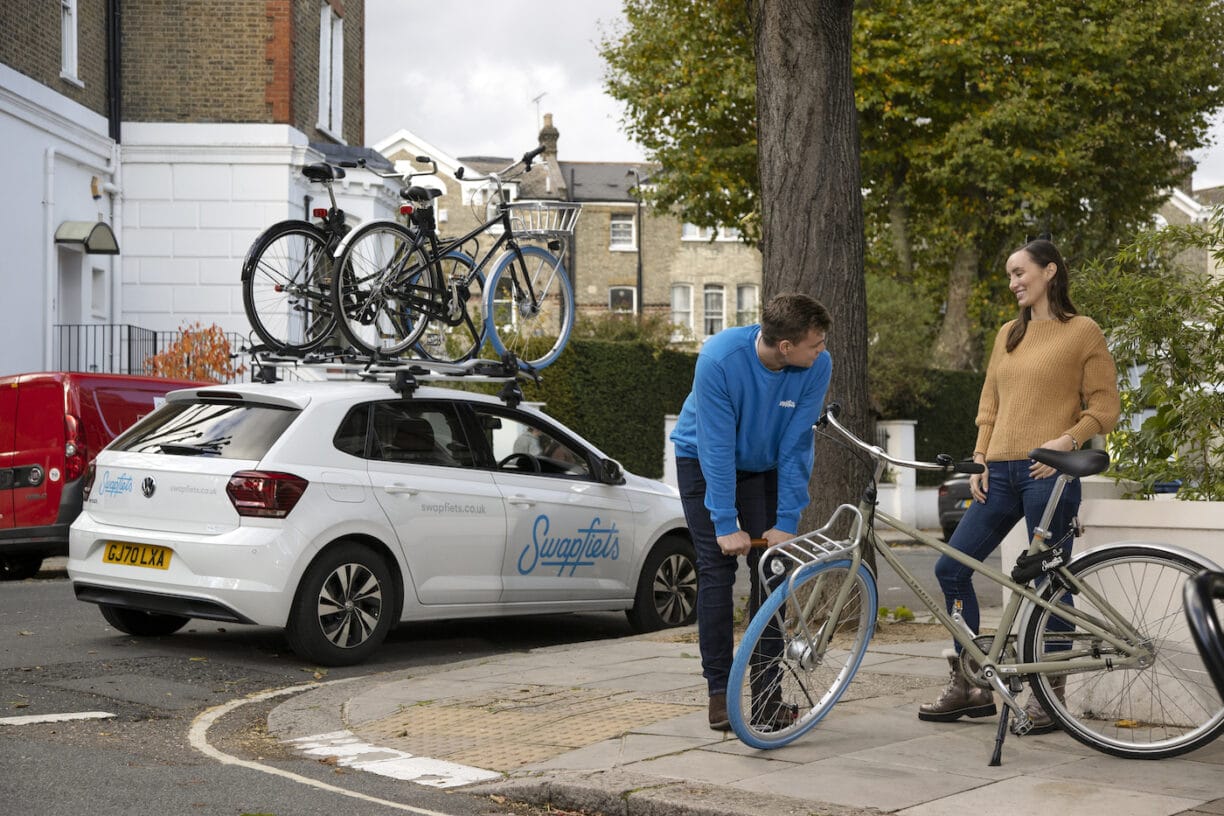 Now, with many Londoner's facing a post-lockdown return to the office and their usual commute, Swapfiets, which means 'swap bike' in Dutch, is offering an affordable, healthy and environmentally sound way to get around the city.
More than 220 thousand people across nine European countries have already signed up for a service which gives its customers access to a premium bike – fitted with the company's signature blue front tyre – without the hassle of buying or owning one.
Swapfiets offer a fixed monthly subscription and no upfront costs. Repairs can be organised within 48 hours and are included in the monthly fee. If the bike is seriously damaged or stolen, then it will be replaced.
All bikes come equipped with reinforced puncture-resistant tyres, a double AXA lock, luggage carrier and superb lighting for enhanced safety.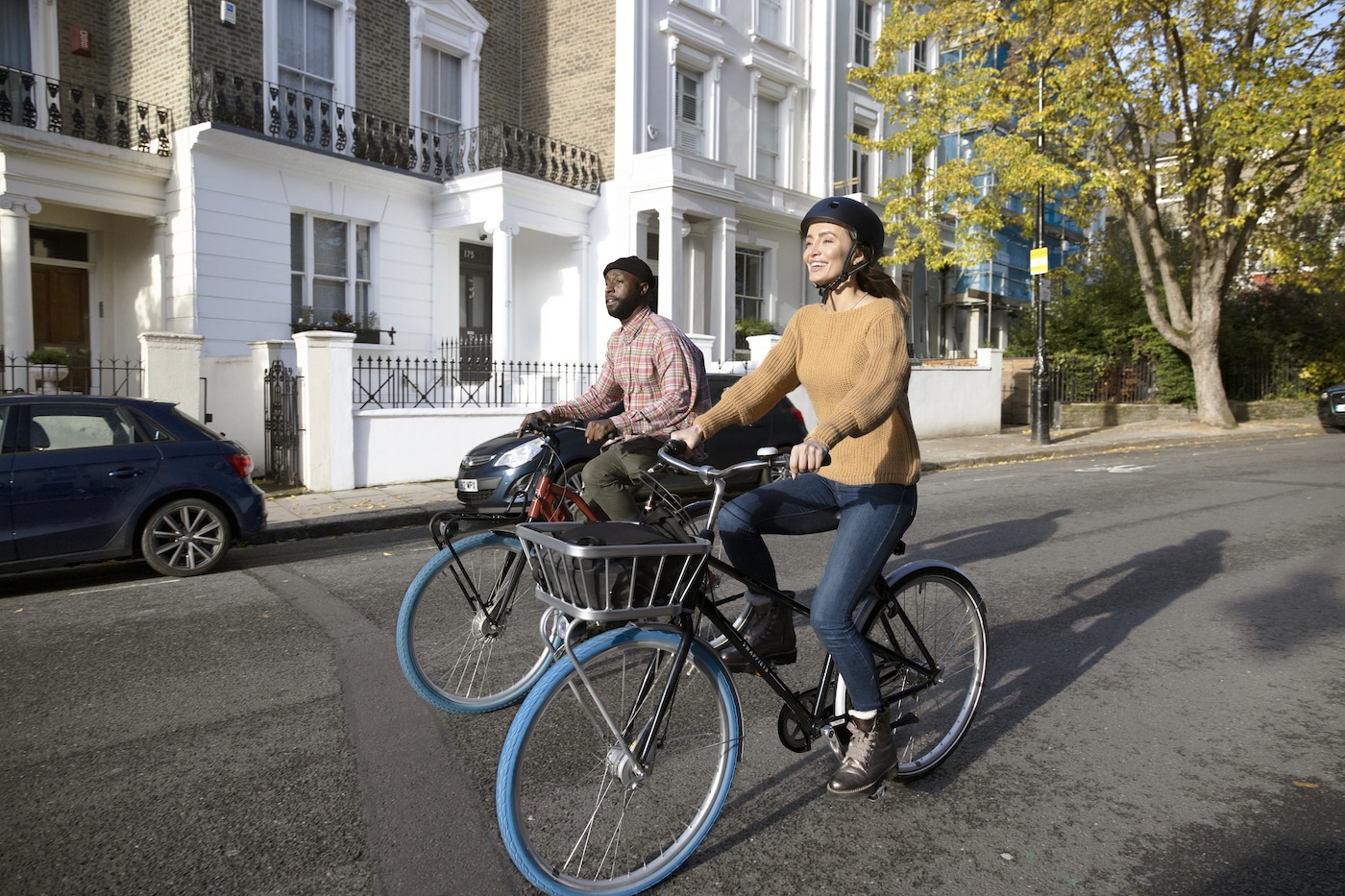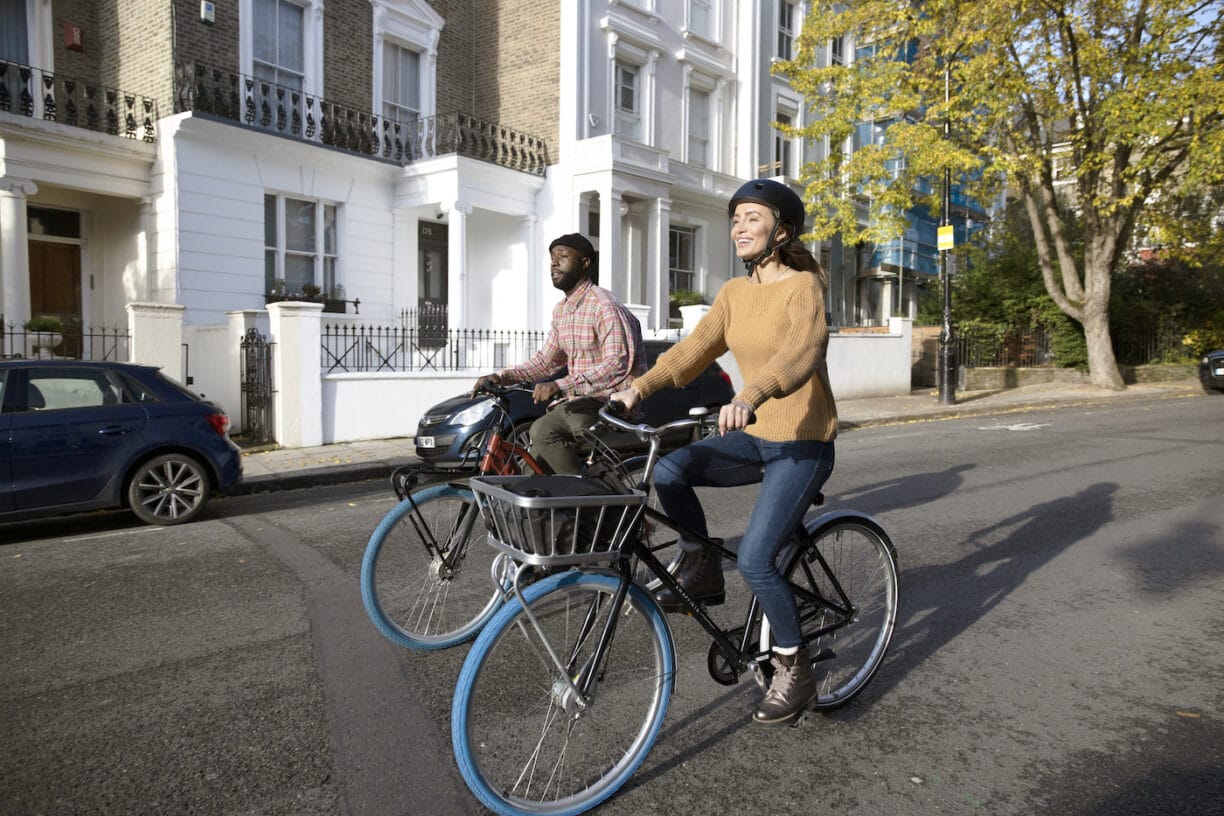 Marc De Vries, CEO of Swapfiets, said: "We feel that lockdown revealed a huge desire people had for an easier and more comfortable commute. It has presented a great opportunity to accelerate the cycling agenda and transform our cities into healthy, green, social environments – bikes are a transport solution for life, not just for lockdown.
We are very excited to introduce the Swapfiets concept to London's roads and help make cycling more accessible and affordable for everyone."
Swapfiets is also one of the more sustainable transport choices Londoners can make. Cycling is an environmentally friendly way to travel, contributing to reduced noise, air pollution and traffic congestion.
On top of that, Swapfiets operates a circular business model. Every part of the bicycle is designed to be easily repaired, replaced or recycled, extending the product's life cycle and eliminating waste.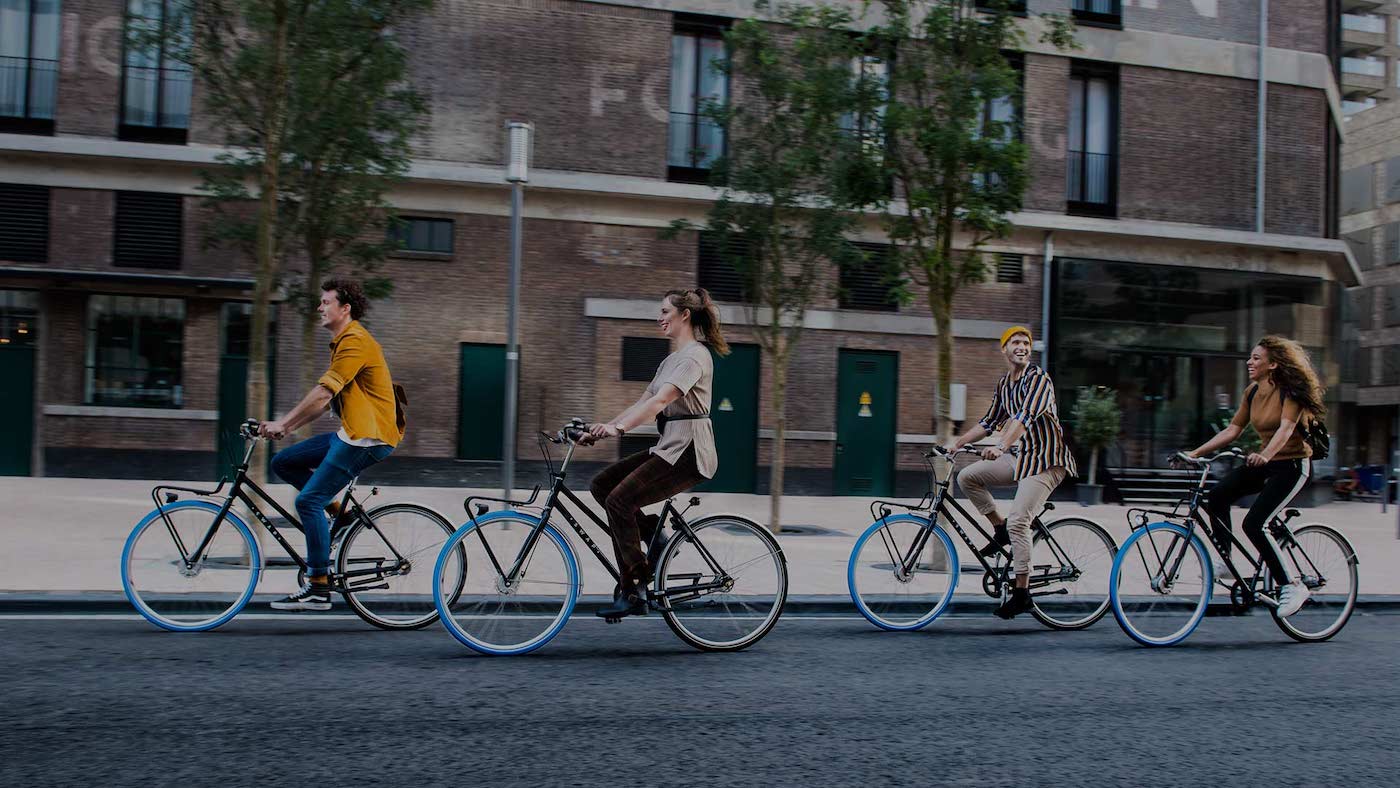 Motivated by a desire to make cities more liveable, Swapfiets aims to create 100 per cent circular bikes by 2025 and is zeroing in on the target, with the most popular 'deluxe' options already at 80 per cent circular.
Londoners can choose from one of three options for their subscription:
The Original: The classic 'Dutch bike' with a slim retro design and strong but light frame. Comfortable and uncomplicated city ride for £12.90 per month
The Deluxe 7: A luxury city bike with seven gears if you need to go a little further and navigate hills and bridges for £14.90 a month
The Power 7: A powerful e-bike with seven gears and a high-spec Shimano motor provides electric assist to navigate longer distances and climbs for £75 a month.
Bicycles can be taken for a short test ride from the Swapfiets store located at 58 Commercial Street. New members can sign-up in the store or at www.swapfiets.co.uk
About Swapfiets
Swapfiets is the world's first 'bicycle as a service' company. Founded in 2014, in the Netherlands, the scale-up quickly developed to being one of the leading micro mobility providers in Europe with 220 thousand members in the Netherlands, Germany, Belgium, Denmark, France, Italy, Spain and Austria.
The concept of Swapfiets is quite simple: for a monthly subscription fee, Swapfiets members receive a fully functional bicycle or e-mobility solution for their own use.
If needed, a repair service is available within 48 hours to repair or directly swap the two-wheeler at no additional cost. Further information can be found at www.swapfiets.com.